An early 2019 ground breaking marked the start of work on Graywood Developments and the Alterra Group's new condominium development in Toronto's Leslieville neighbourhood. Now, fast approaching the two-year anniversary of this milestone, construction is progressing above grade for the new mid-rise building on Eastern Avenue at Logan. Dubbed 'Wonder' in a nod to the heritage building that was once home to Brown's Breads and the Weston Bakery, the eight-storey Diamond Schmitt Architects-designed building will bring a modern warehouse-inspired aesthetic to the area, framing preserved heritage sections overseen by specialists GBCA Architects.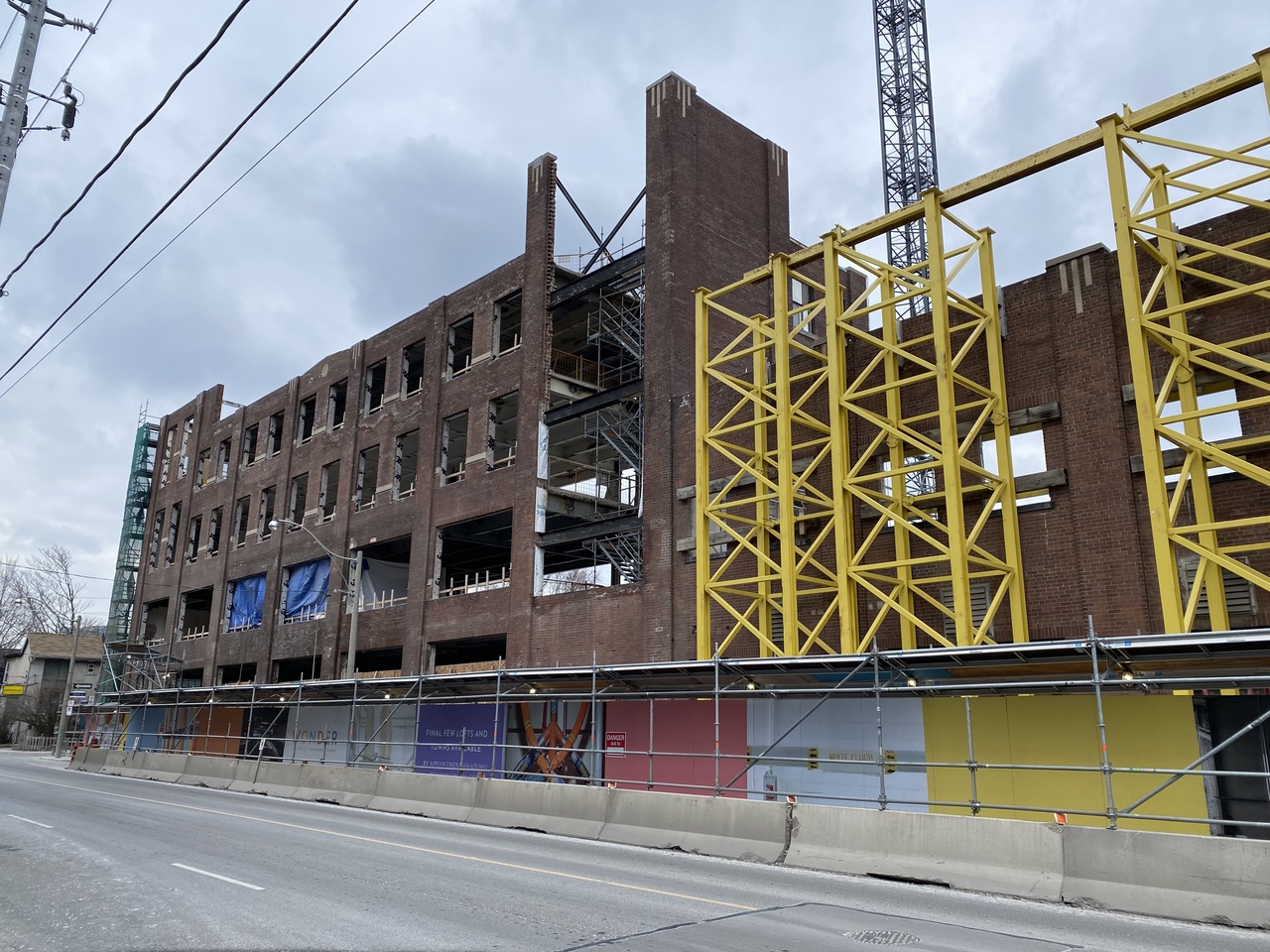 Retained heritage at Wonder, image by Forum contributor coreybrendan
We last checked in on construction in May, 2020. At that time, crews were digging behind the in-situ heritage facade retentions to create space for the building's foundations and a two-level underground garage. In the time since, forming of the garage levels has wrapped up: it will host 258 parking spaces serving the building, 201 for residents, 42 for visitors, and 10 spaces for retail patrons.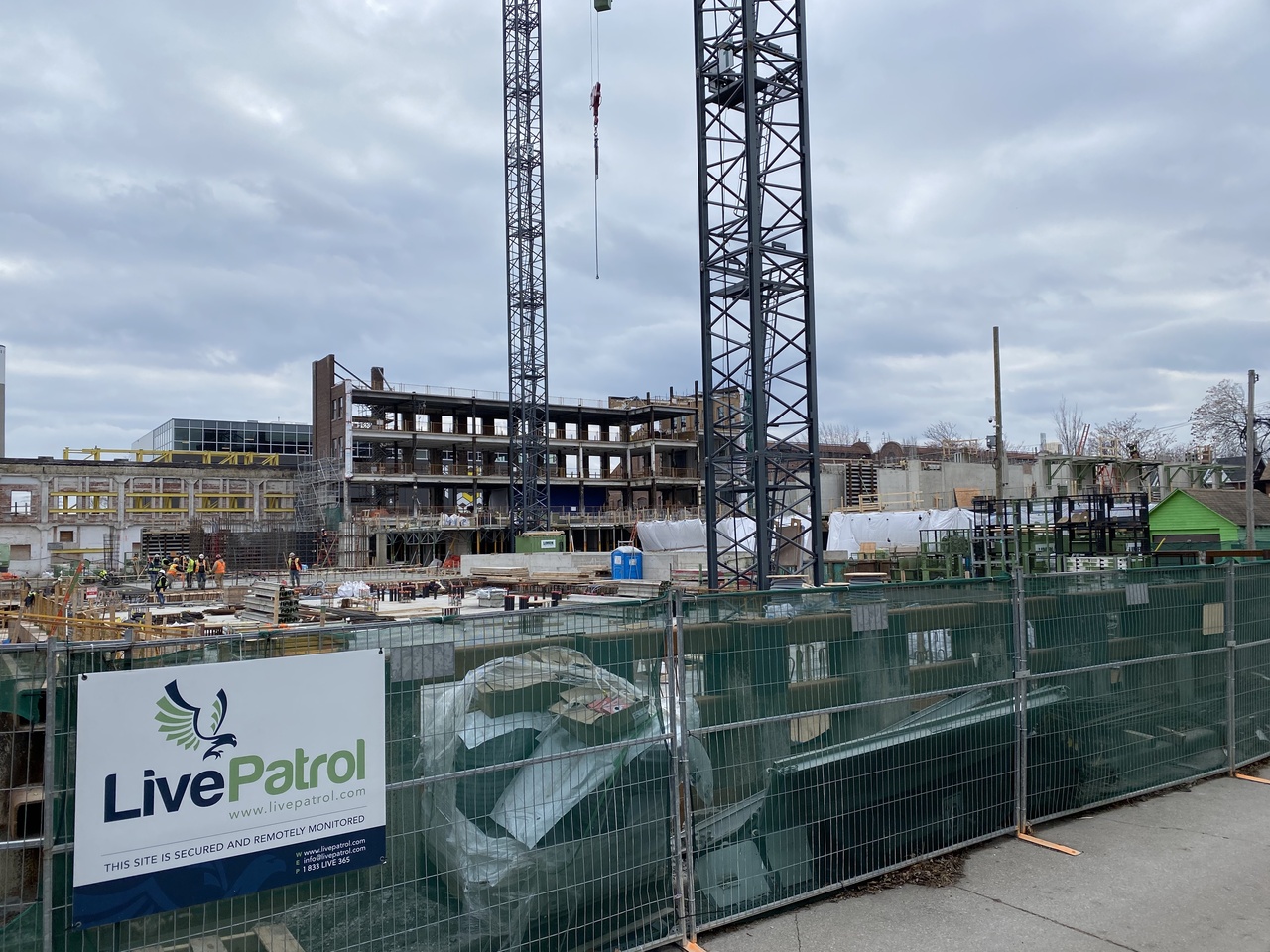 Looking southwest across site of Wonder, image by Forum contributor coreybrendan
With underground forming concluded, the first above-grade progress was recorded in the final days of 2020. Now a few weeks later, a pair of tower canes continue to be used in hoisting materials for the ongoing rebar installation and concrete forming. Several areas of the ground floor have now come together, as the first sections of level two take shape along the south end of the site, immediately behind the retained heritage frontages.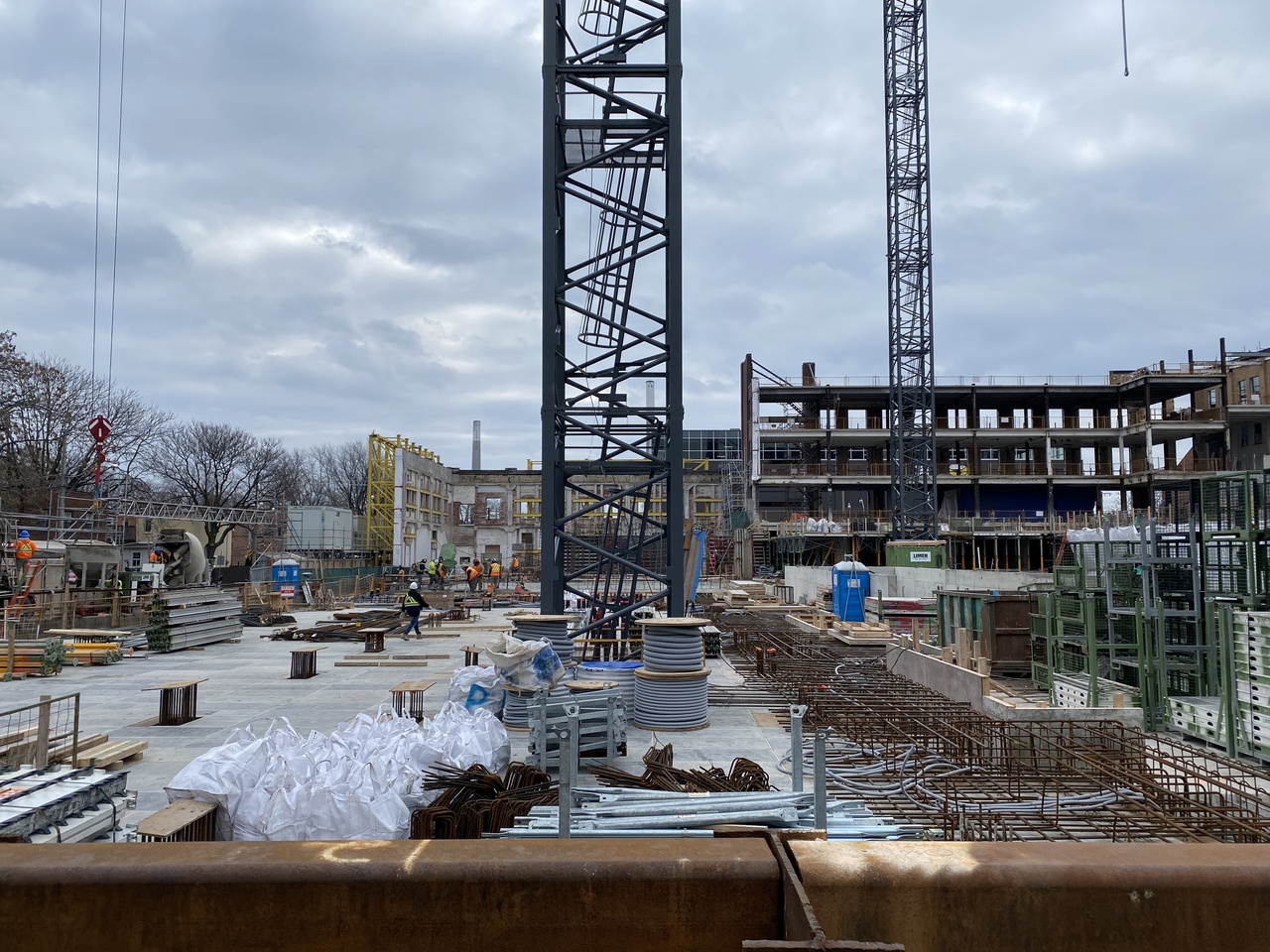 Looking south across site of Wonder, image by Forum contributor coreybrendan
Wonder will add 286 new condominium units to the Leslieville area, including a series of street-fronting townhomes that transition the building down to meet the low-rise housing to the north. Along the site's Eastern Avenue frontage, approximately 1,063 m² of retail space behind reintegrated heritage walls will animate the sidewalks.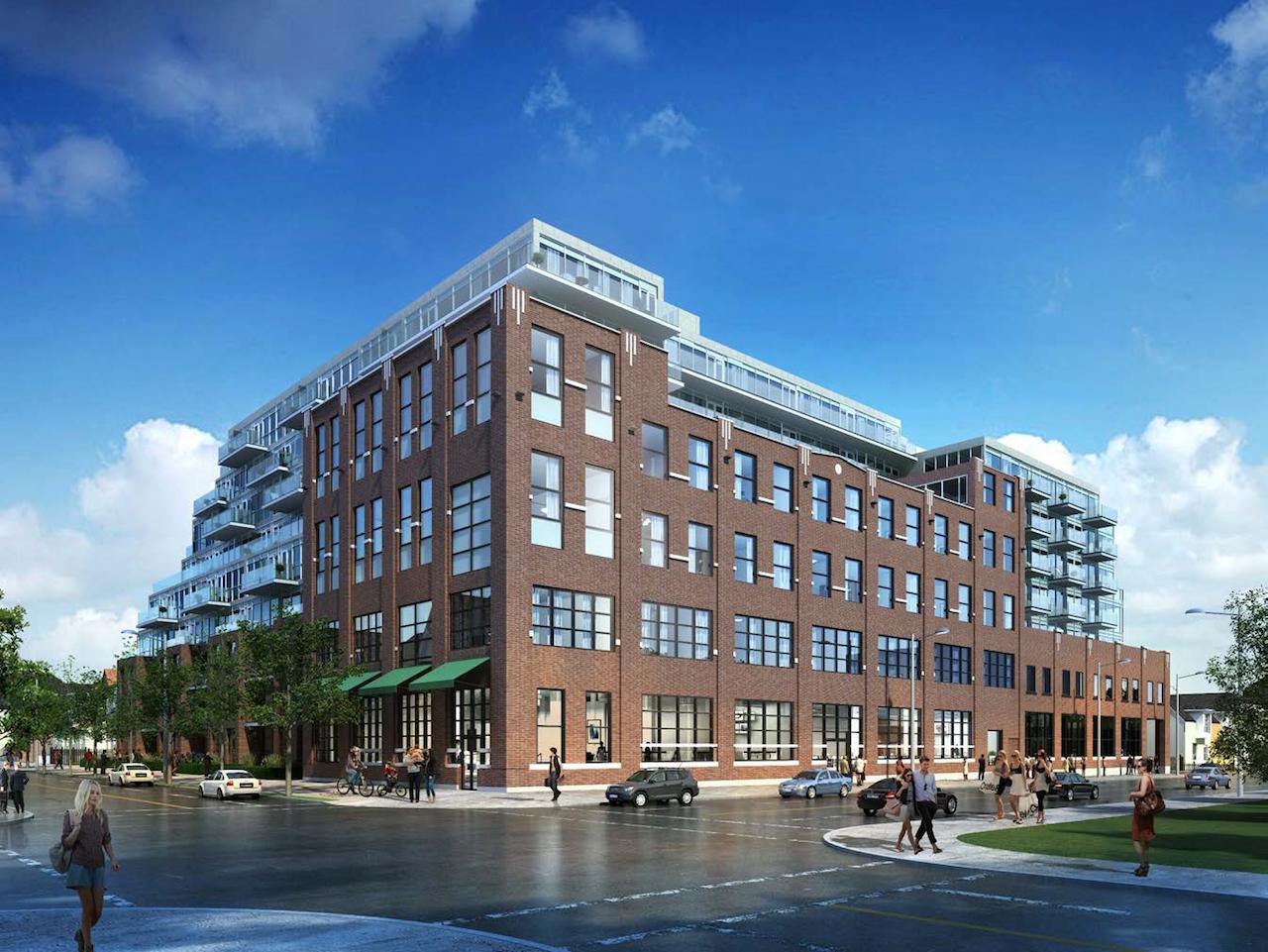 Wonder, image courtesy Alterra/Graywood
You can learn more from our Database file for the project, linked below. If you'd like to, you can join in on the conversation in the associated Project Forum thread, or leave a comment in the space provided on this page.
* * *
UrbanToronto has a new way you can track projects through the planning process on a daily basis. Sign up for a free trial of our New Development Insider here.