After a protracted planning process that started in September 2016 and saw pushback from residents of Toronto's affluent Rosedale neighbourhood, a striking new boutique, ultra-luxury condominium development is progressing through the early stages of construction. Dubbed No7 Rosedale for its address at 7 Dale Avenue, the project from Platinum Vista Inc. will bring a four-storey Hariri Pontarini Architects-designed building that blends the area's traditional brick and stone materiality with an unconventional massing.
After being granted approval by the Local Planning Appeal Tribunal (LPAT) in mid-2019, demolition permits were filed for at the end of the year. By early 2020, demolition had begun to clear the site, which was followed by the start of shoring and excavation. With shoring rigs continuing to work away around the site perimeter, a crane was installed this past summer, allowing work to begin on forming the two below-grade levels.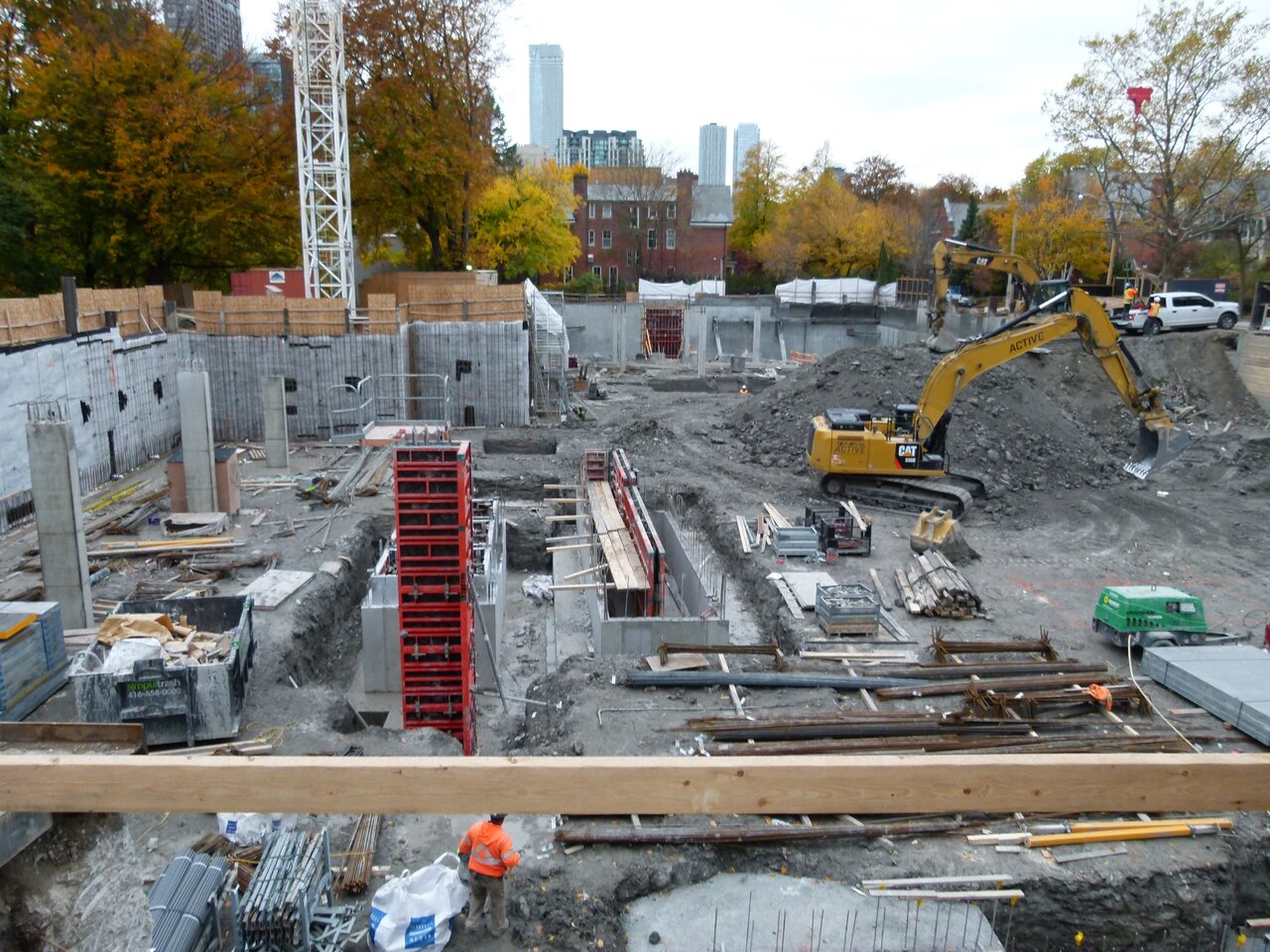 Looking west across site of No7 Rosedale, image by Forum contributor skycandy
The lower B2 level will occupy a small portion of the site footprint, where a mechanical/electrical room will exist along the east end of the site. The remaining area around the small B2 level has not been excavated. The P1 level above is set to house a mix of mechanical/electrical and service space, resident parking, as well as indoor amenity spaces. The first walls and columns are now shaping the beginnings of the underground components in the latest set of photos.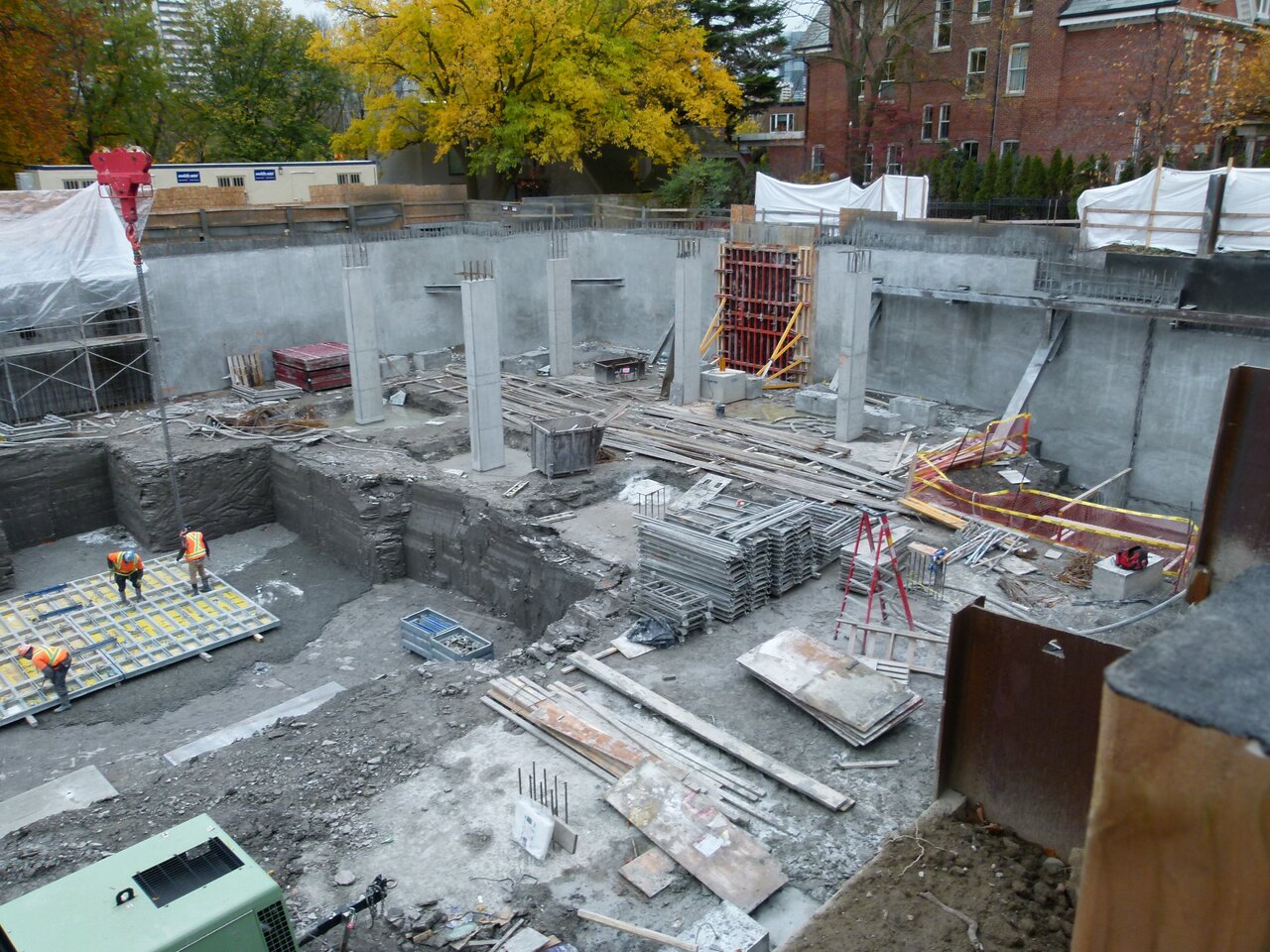 Looking southwest across site of No7 Rosedale, image by Forum contributor skycandy
Once the complex rises above grade, its unique architectural features should generate quite a bit of interest in the coming months. Upon completion, the new addition will bring a limited collection of just ultra-luxury 26 condominium units to one of Canada's most sought-after neighbourhoods.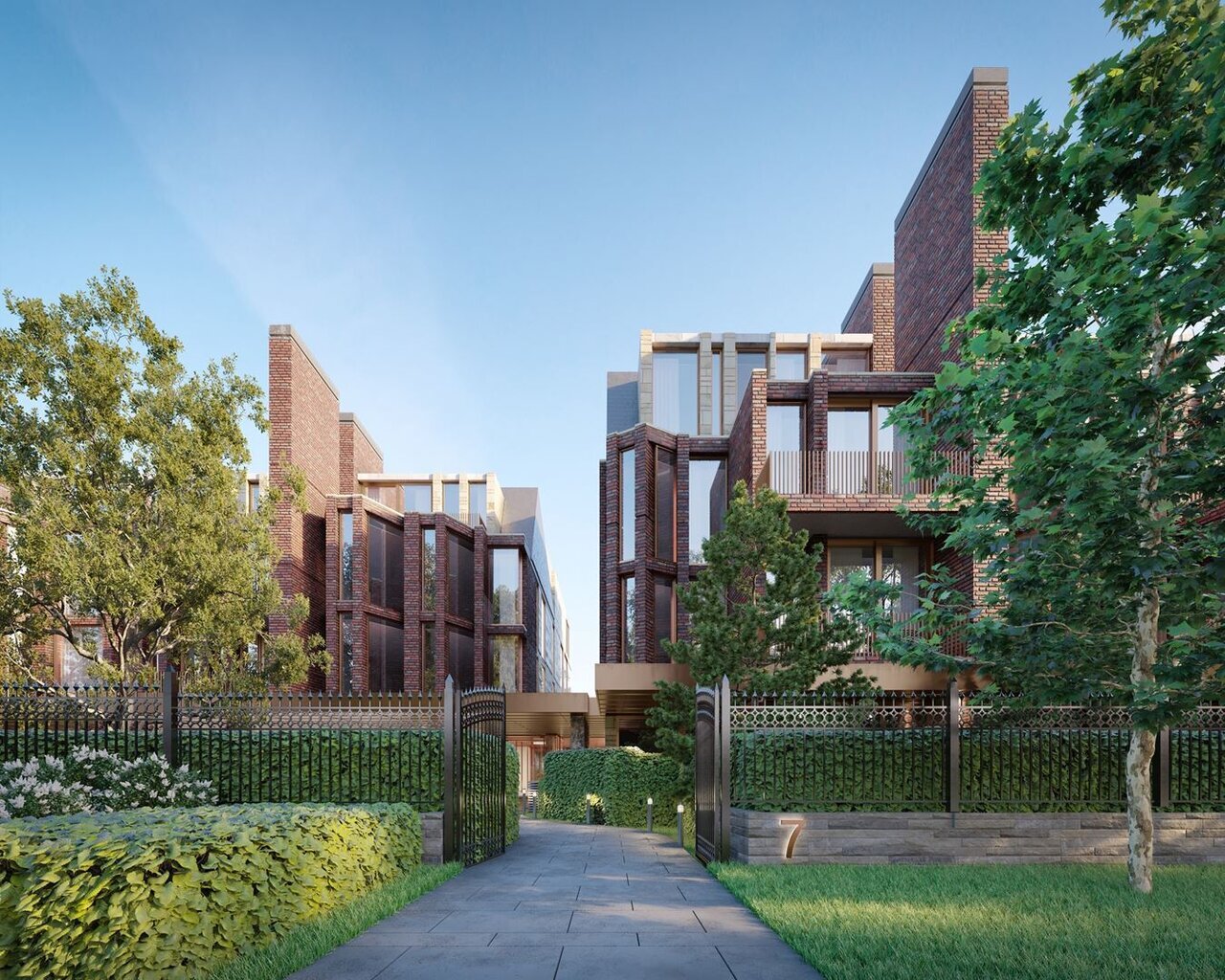 No7 Rosedale, image via submission to City of Toront
Additional information and images can be found in our Database file for the project, linked below. Want to get involved in the discussion? Check out the associated Forum thread, or leave a comment in the space provided on this page.
* * *
UrbanToronto has a new way you can track projects through the planning process on a daily basis. Sign up for a free trial of our New Development Insider here.