Fifteen years into the five-phase revitalization of Toronto's Regent Park community, a thriving mixed-income neighbourhood has replaced much of what was once Canada's largest social housing project. While The Daniels Corporation has served as the private development partner with Toronto Community Housing Corp (TCHC) for the first three phases, it was revealed in a 2018 TCHC Board meeting that the final two phases of the over $1 billion project would be tendered out.
Today, it was announced that TCHC's Board of Directors approved the selection of Tridel Builders Inc. as the partner for the remaining two phases following a competitive request for proposals (RFP) process. Tridel won out over competing RFPs from phase 1-3 developer The Daniels Corporation, and from Capital Developments.
The deal commits the veteran developer to a $26.8-million community economic development program, planned to evolve in the coming year in response to local insight that will be sought through community consultations. Concentrated along the north end of the community—largely bounded to the south and north by Oak and Gerrard streets—the final two phases will consist of a combined seven blocks.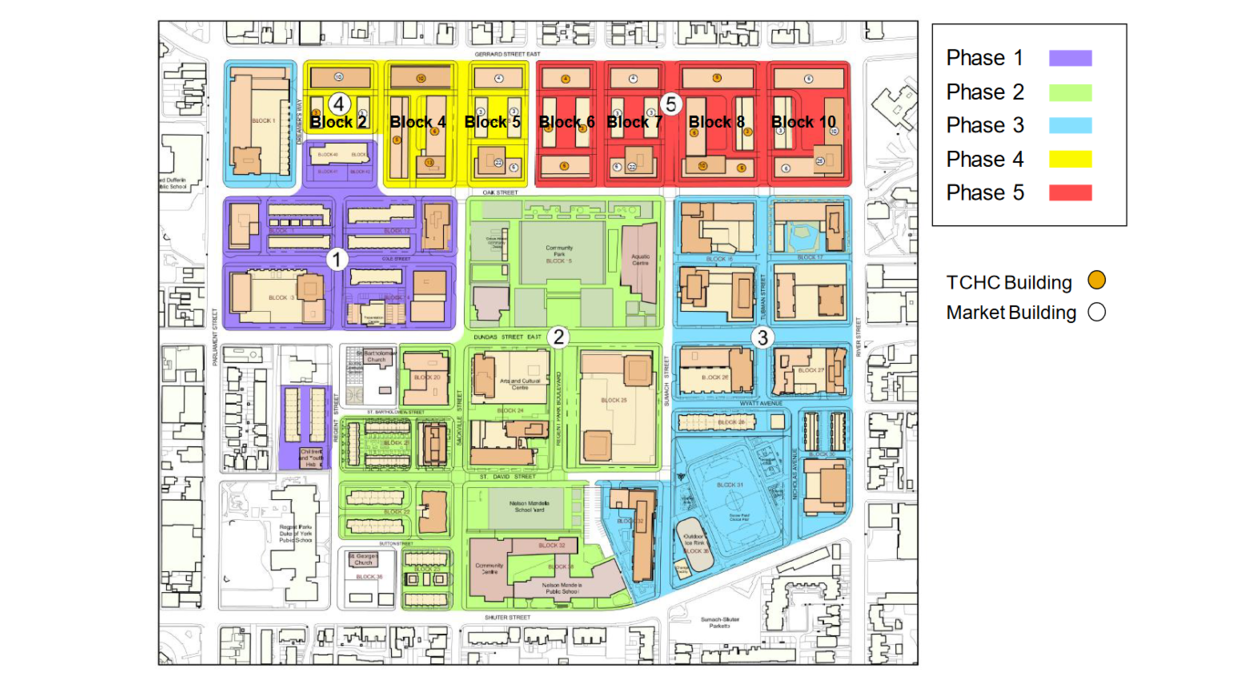 Regent Park Revitalization phasing plan showing Block 4 and 5 plan, image courtesy of TCHC
RFPs were evaluated by a panel of four senior TCHC managers from the Development, Finance and Legal divisions, with oversight from the Strategic Procurement team, on criteria including the developer's team, marketing, and sales strategy; value that the business concept would realize for TCHC; assessment of financial, market and construction risks along with mitigation; and information on community economic development.
"TCHC's approach in Regent Park is transforming the community into a successful, sustainable, mixed-income neighbourhood. We look forward to building on this award-winning work and to completing the final two phases of the revitalization in a manner that is consistent with the vision crafted by the community," reads a statement issued by TCHC Board Chair Tim Murphy.
As with the first three phases, the development plan will include a mix of market condominium buildings by Tridel along with TCHC-managed social housing, following the mixed-income template that has proven successful in Regent Park and been replicated in other TCHC communities around the city. Among them, Tridel is also TCHC's developer partner for the Leslie Nymark and Alexandra Park revitalization projects.
Preliminary project statistics are shown in a list of recommendations to the TCHC Board, revealing a combined 2,098,761 m² Gross Floor Area (GFA), including 2,061,465 m² of residential GFA, with 1,249,594 m² of market residential GFA, and 849,167 m² of rental GFA. 1,917 units are proposed, with 1,353 market units and 564 rentals. The blocks would also feature a combined 37,296 m² of retail space.
Meanwhile, Daniels will continue to build the remaining buildings and infrastructure for the remaining Phase 3 projects. "The selection of Tridel builds on our success in Regent Park to date and the work already completed by The Daniels Corporation. We appreciate the significant contributions that Daniels has made during the first three phases. Daniels was instrumental in getting the revitalization started and has been a committed partner to TCHC and a staunch supporter of the Regent Park community," reads a statement from TCHC President and CEO Kevin Marshman.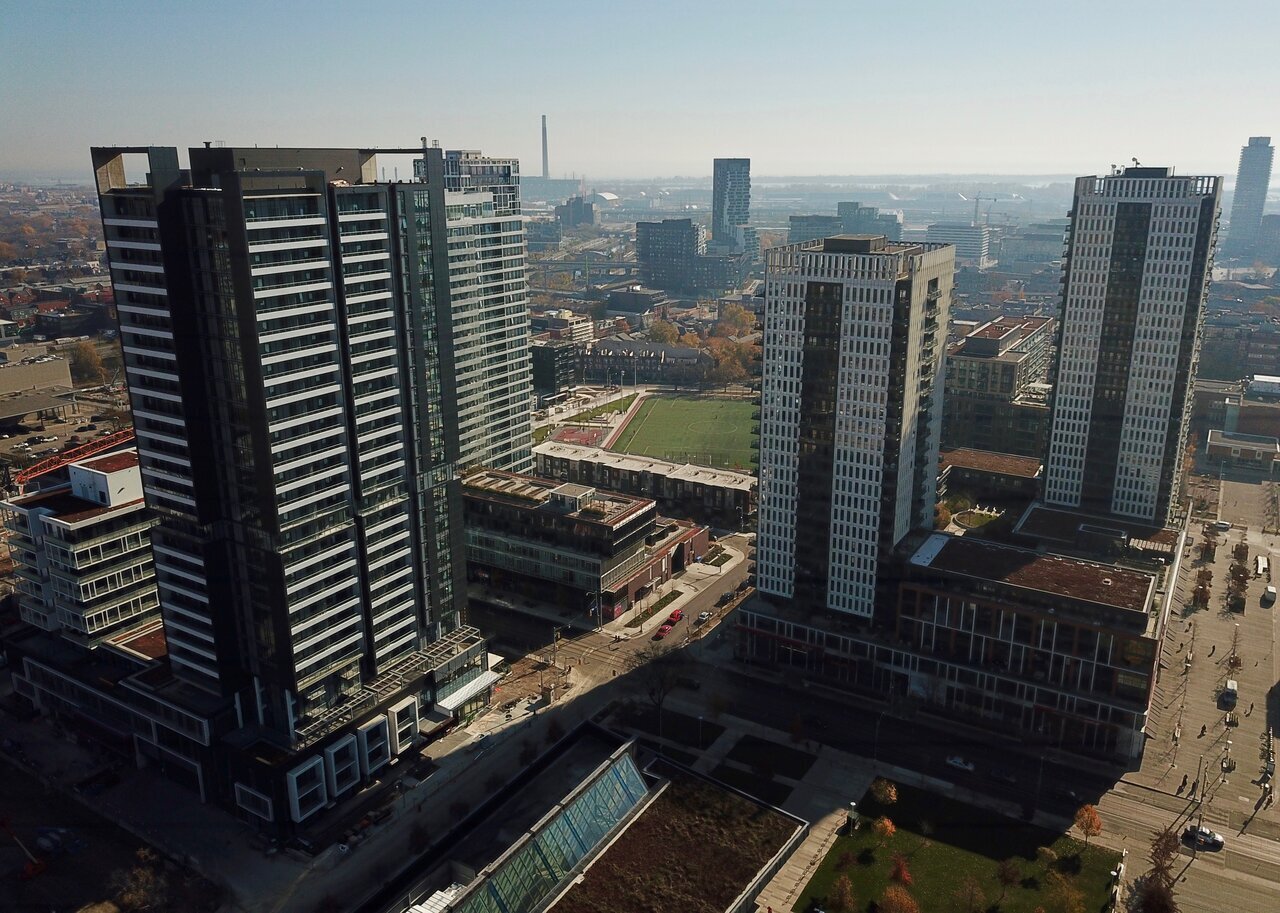 Towers in Regent Park, image by Forum contributor skycandy
* * *
UrbanToronto has a new way you can track projects through the planning process on a daily basis. Sign up for a free trial of our New Development Insider here.