Last month, we took a look at the latest evolution in a planned mid-rise complex on Toronto's Dupont Street, just east of Ossington, where a Sobeys supermarket site with its expansive surface parking will be redeveloped. Tridel is now ready to market the new condo, which it has branded as The Dupont.
Looking northwest to The Dupont, image courtesy of Tridel
The nine-storey, Turner Fleischer Architects-designed building is part of a wider wave of redevelopment creating a new mid-rise character along this stretch of Dupont. Just a kilometre to the east, Tridel is already contributing to this emerging corridor of medium-scaled density with their Bianca condominium development.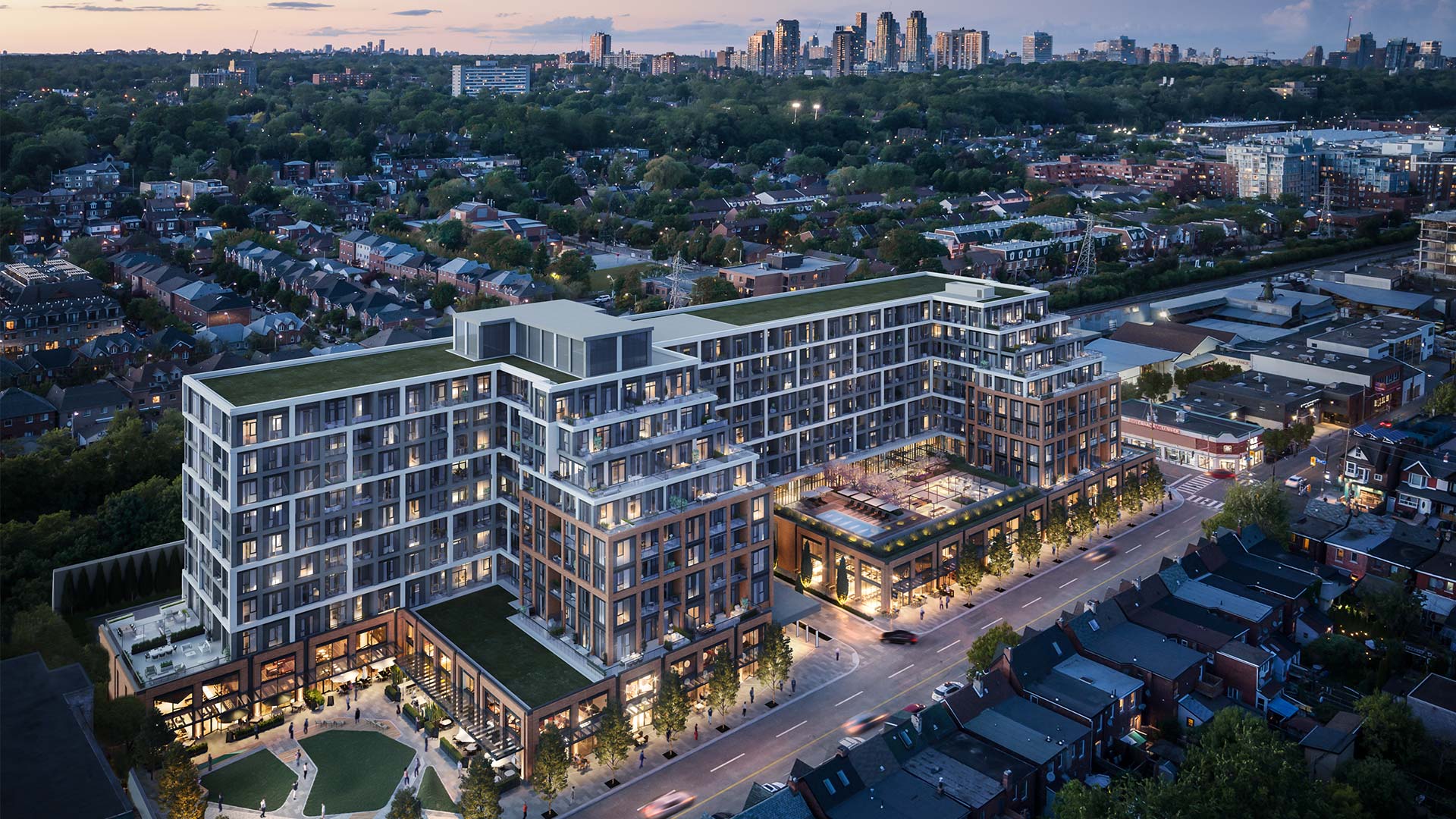 Looking northeast over The Dupont, image courtesy of Tridel
The Dupont is to include 330 condominium units above a base containing just over 31,000 ft² of double-storey retail space. While still early in the process, Tridel is looking to populate the podium space with a mix of uses proposed to include retailers, coffee shops, artisanal shops, boutiques, and textile-related uses that would tie the building in with the area's manufacturing history.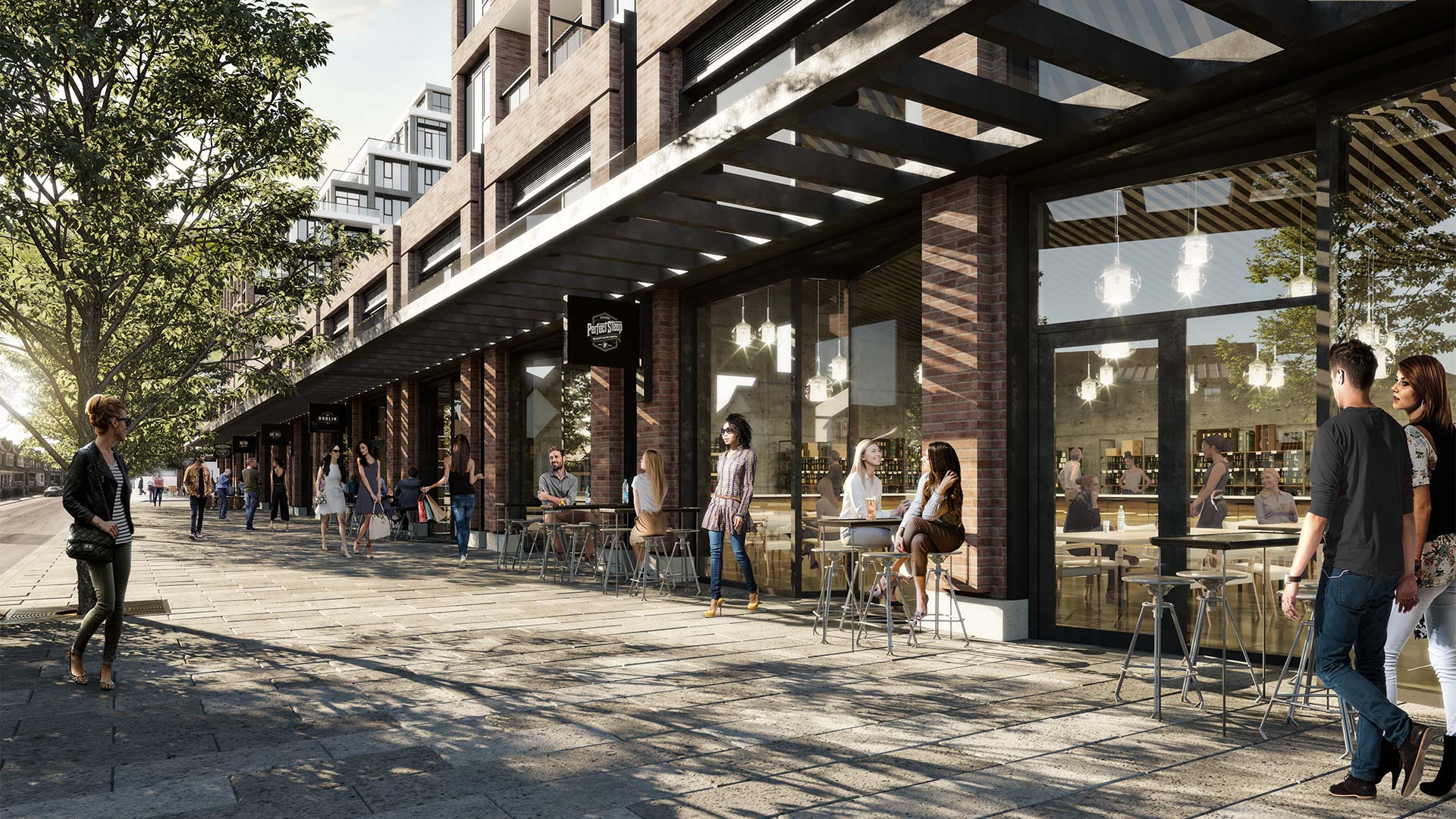 Retail at The Dupont, image courtesy of Tridel
A wide range of amenities is proposed for residents, with indoor and outdoor spaces spread across 16,000 ft² of the building to be appointed by interior designers U31. Among the planned amenities are indoor spaces like a gym, a spa/wet area with change rooms, and a party room with a bar. Outside, residents will have access to a pool, as well as lounge and private dining areas with outdoor cooking stations. Below, the lobby offers a first glance at these amenities, which we'll take a closer look at in a future article.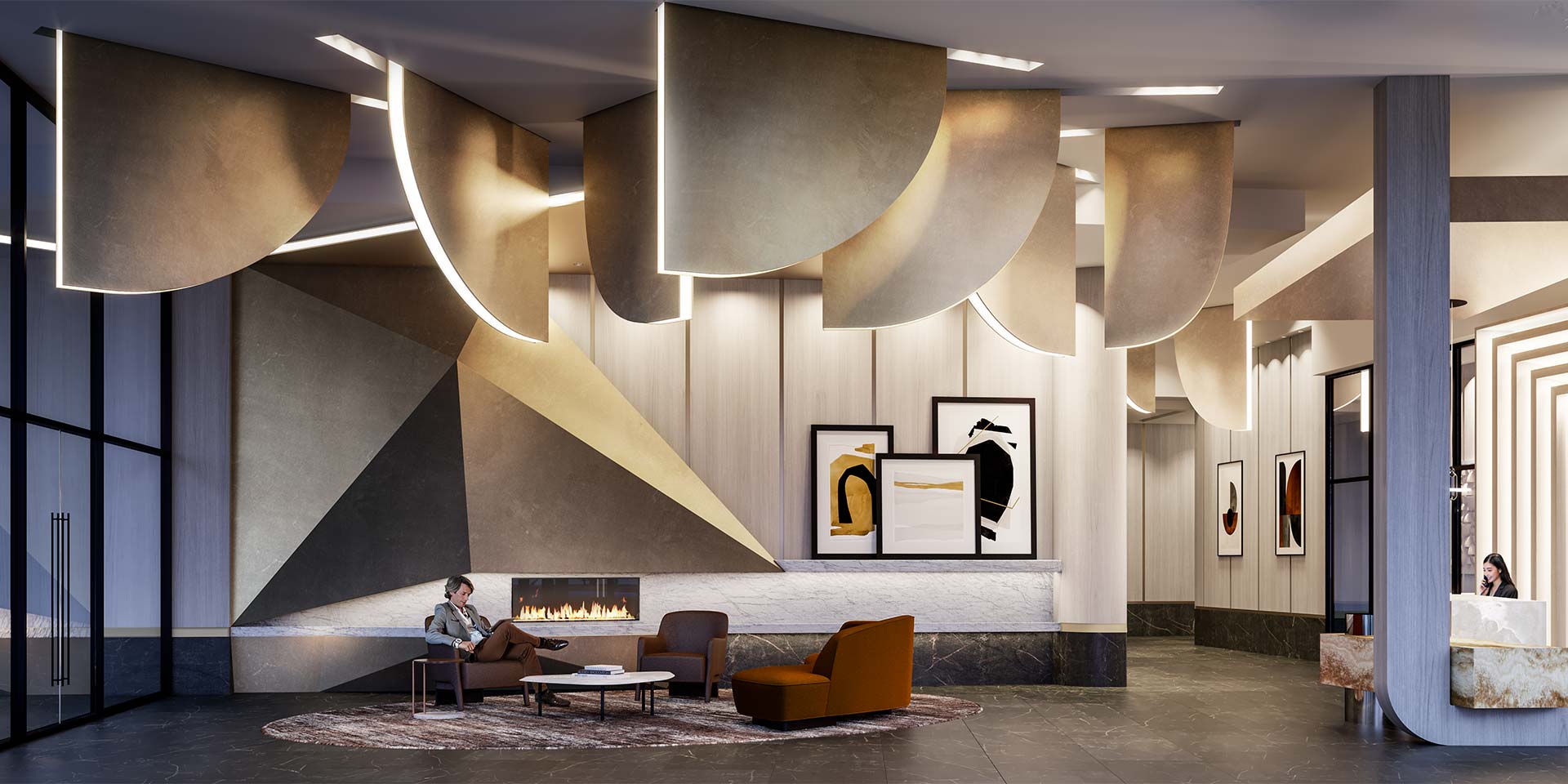 Lobby at The Dupont, image courtesy of Tridel
Meanwhile, a pair of webinars are being held later this month to launch the project. An exclusive sneak peek at The Dupont will be hosted by May Tsui, Broker, and Tara Stone, Sales Manager, Del Realty Inc., on March 18th, while a live virtual launch of The Dupont, with exclusive first access to pricing and floorplans, will be hosted by Winnie Chan, Tridel's Vice President, Sales Management on March 24th.
You can learn more from our Database file for the project, linked below. If you'd like to, you can join in on the conversation in the associated Project Forum thread, or leave a comment in the space provided on this page.
* * *
UrbanToronto has a new way you can track projects through the planning process on a daily basis. Sign up for a free trial of our New Development Insider here.