It's been about a year and a half since construction began on a mixed-use complex on the former site of Newtonbrook Plaza, just north of Toronto's North York City Centre area. Aoyuan International's M2M Condos development has been active since Fall, 2019 and during the almost 18 months of construction, great strides have been made for the first phase in the five-tower Wallman Architects-designed complex. Today, we'll look back at some of the project milestones encountered during this span.
After demolition of the shopping plaza and an adjacent office building in mid-2019, drilling rigs began work on the shoring system, a task that continued into late 2019, while excavation began on sections with completed shoring by October of that year.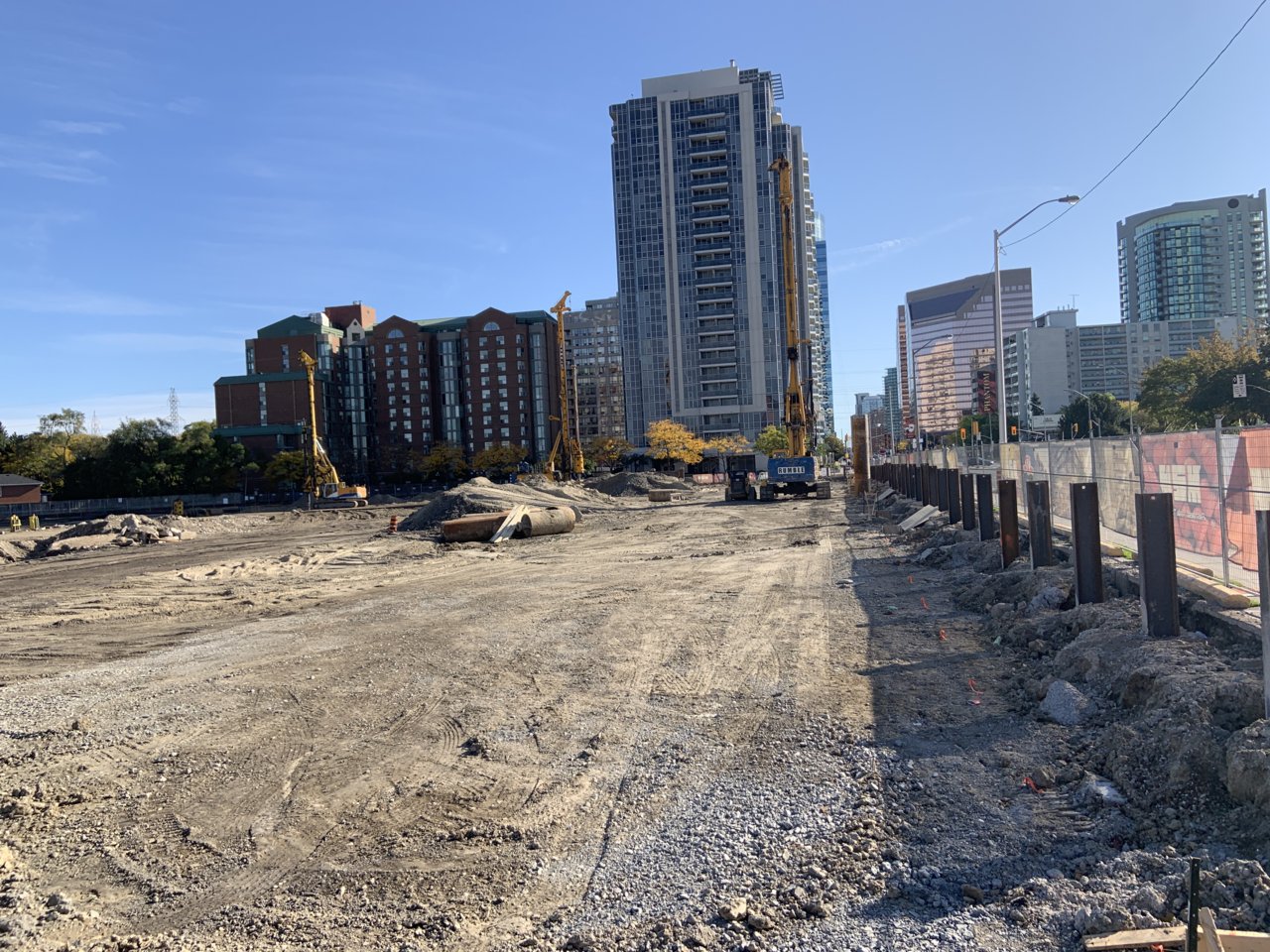 Shoring at the site of M2M Condos, October, 2019 image by Edward Skira
Excavation continued into early 2020, with the pit bottoming out at its final 13.3 metres below Yonge Street in April of last year, creating space for foundations and parking levels. The first crane appeared at the base of the excavated pit early last summer, marking the start of forming for the four underground levels.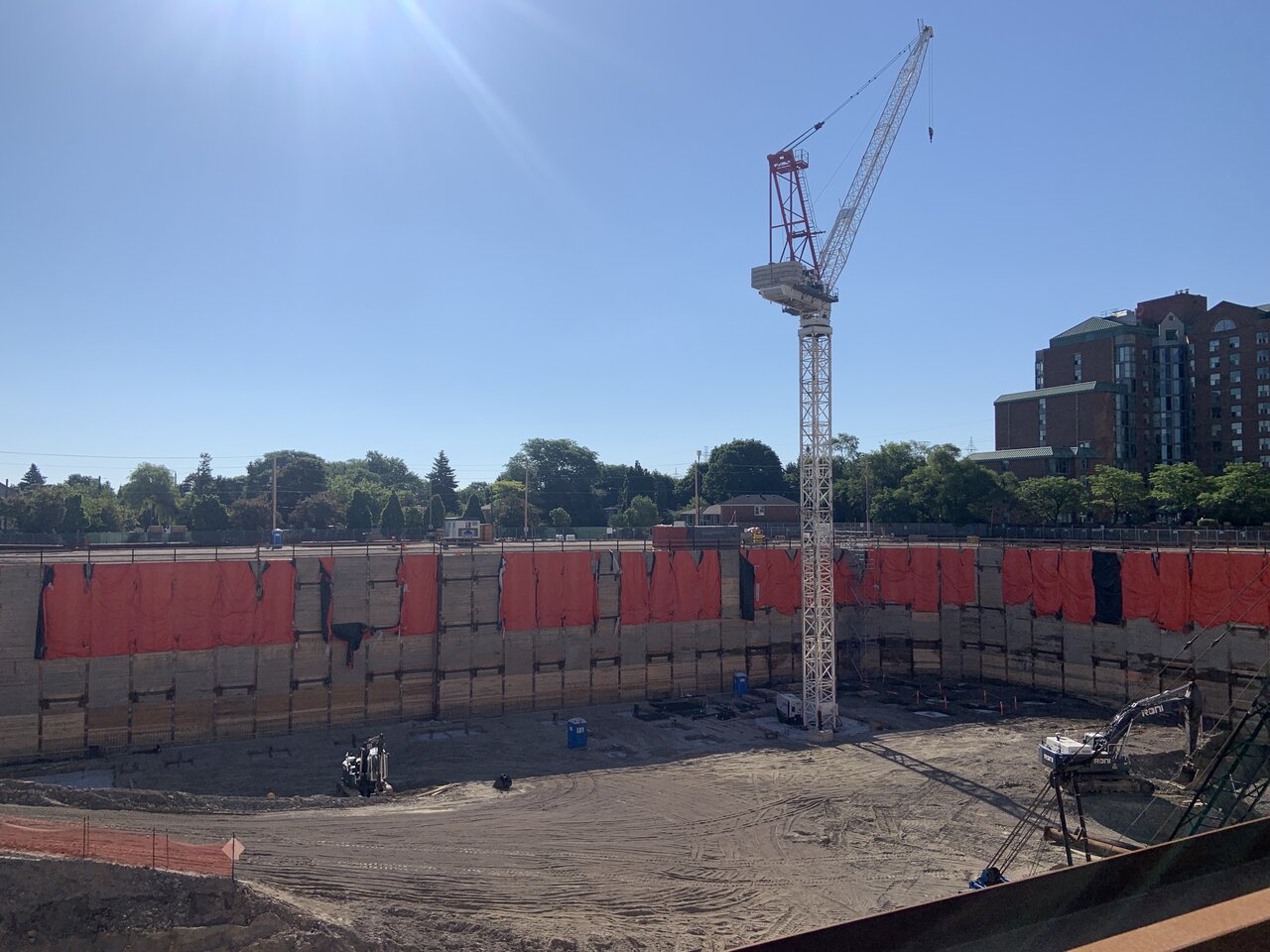 First crane installed at M2M Condos, July, 2020, image by Edward Skira
Over the months that followed, tower cranes were installed at approximately one-month intervals, with all four cranes active by October, 2020.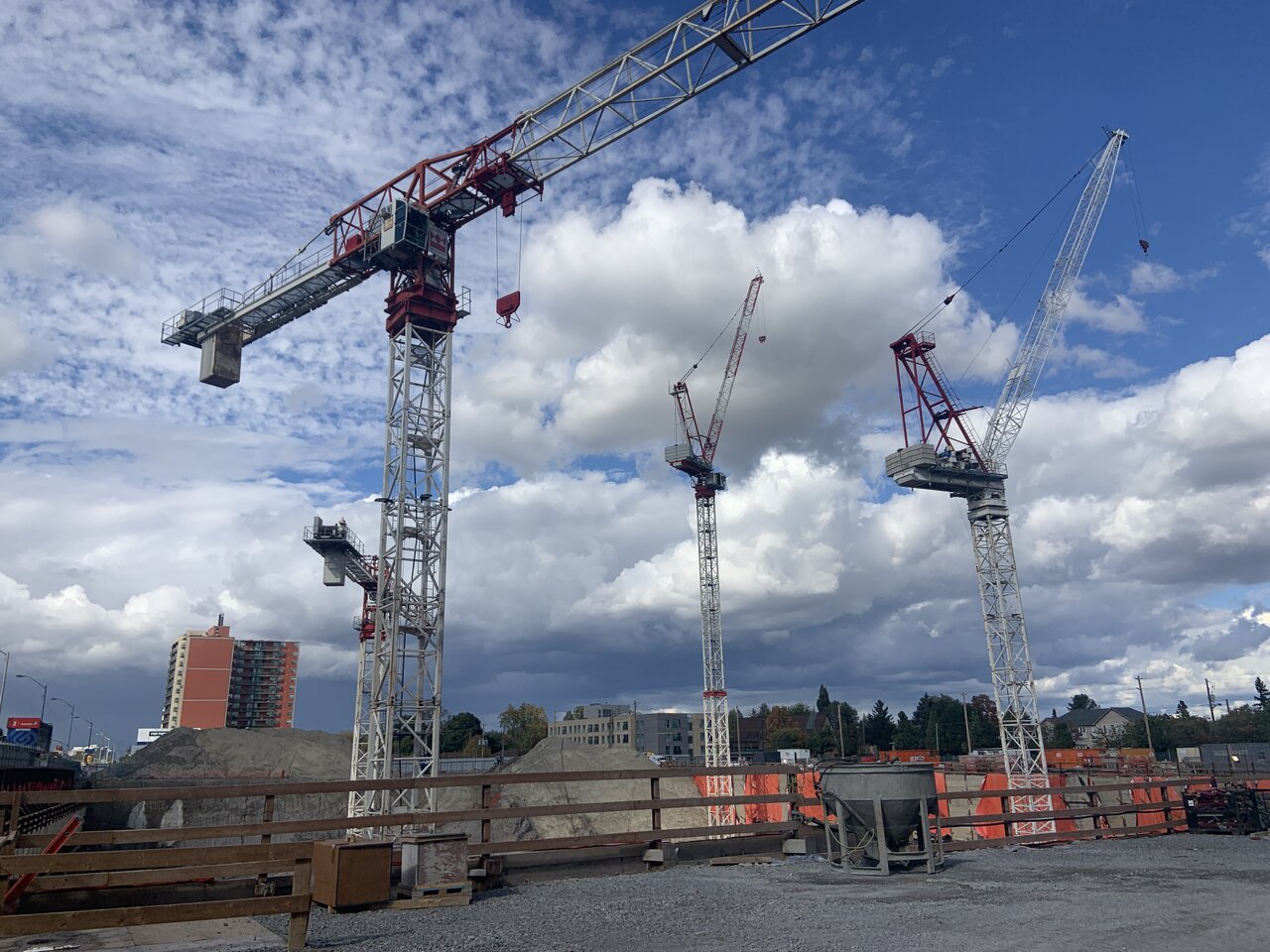 Four cranes standing over M2M Condos site, October, 2020, image by Edward Skira
Forming of the four-level garage advanced steadily through the winter months, with it now largely complete. The most recent construction milestone came in March when the first sections of the ground floor began to take shape at the southeast corner of the site.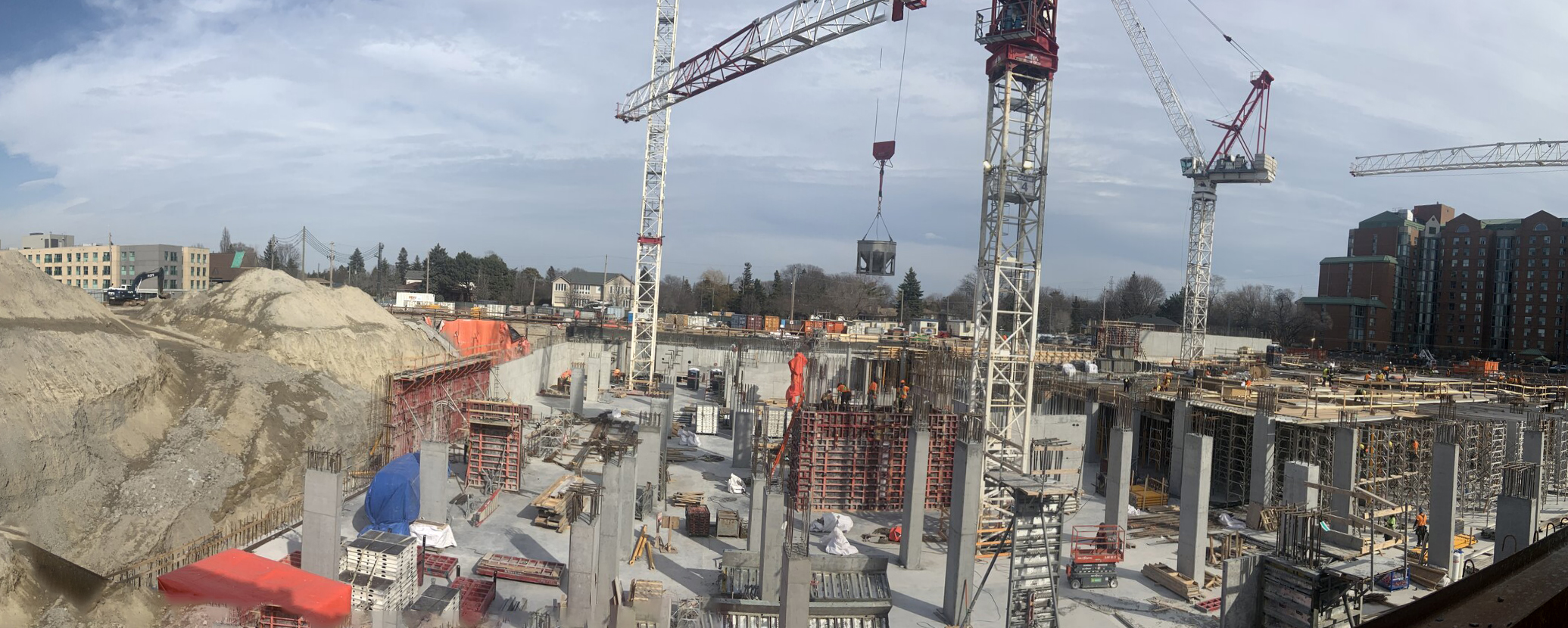 Panorama facing east across M2M site, early March, 2021, image by Edward Skira
As of the end of March, forming continues for the initial section of the ground floor, as slab forms, rebar, and conduits etch out the remaining ground-floor footprint to the north.

Panorama facing east across M2M site, late March, 2021, image by Edward Skira
The initial phase will bring 34 and 36-storey condominium towers with a total of 810 units atop a commercial/retail podium. Three additional buildings will eventually populate the remainder of block to the north.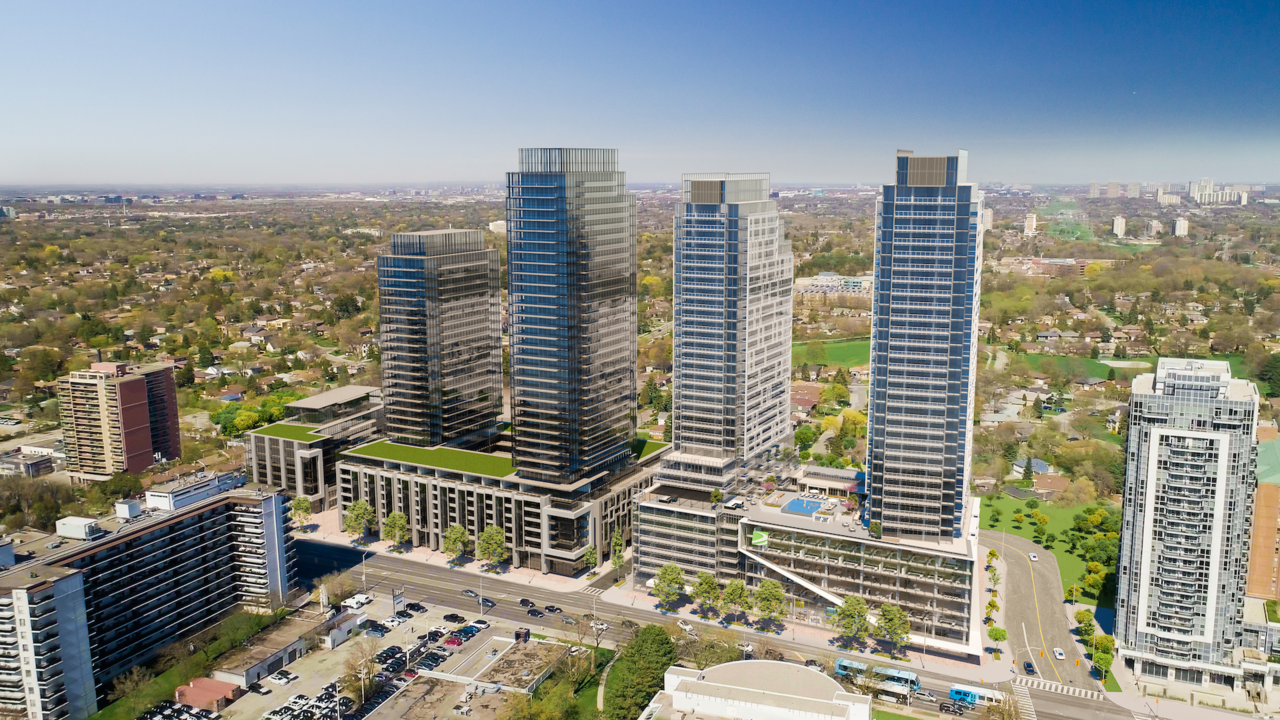 Looking east to M2M Condos, image courtesy of Aoyuan International
You can learn more from our Database file for the project, linked below. If you'd like to, you can join in on the conversation in the associated Project Forum thread, or leave a comment in the space provided on this page.
* * *
UrbanToronto has a new way you can track projects through the planning process on a daily basis. Sign up for a free trial of our New Development Insider here.