Another month of Toronto city-building, transportation, and real estate talk is now behind us, so we are rounding up the hottest stories, project Database files, and Forum discussions from March, 2021.
Our Top Ten News Stories
1. Proposal Would Replace Markham-Ellesmere Retail in Scarborough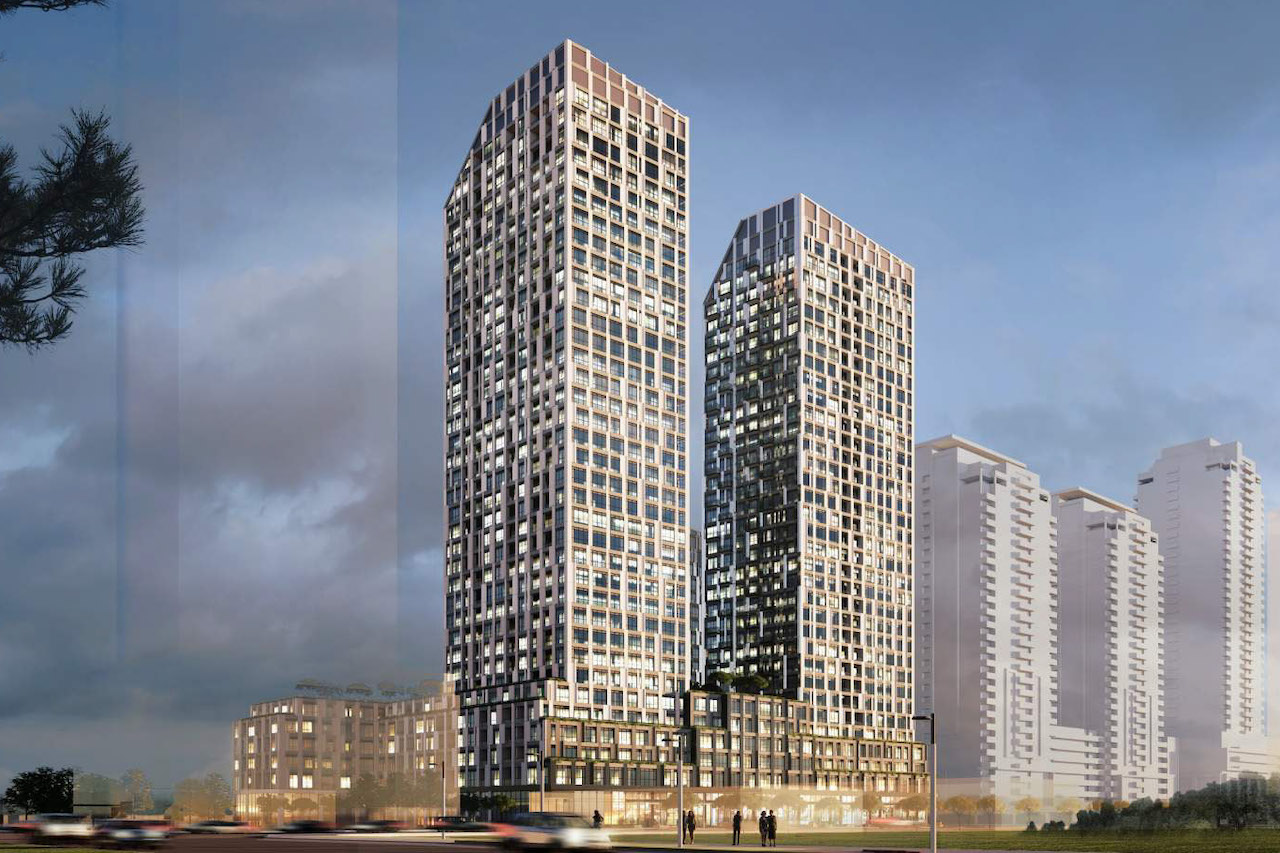 Looking southeast towards 1125 Markham Road, designed by Turner Fleischer Architects for Arya Corporation
Our top story of the month covered a plan to bring a multi-building development to Markham and Ellesmere Roads in Scarborough. In second place, a pair of striking proposals for Downtown Toronto from H&R REIT captured plenty of attention.
2. H&R REIT Planning 60+ Storey Towers on Yonge and on Front
3. First Capital Ups Public Facility and Density Plans for Christie's Site
4. SmartCentres REIT Introducing First Phase of Golden Mile Redevelopment
5. IKEA to Open Downtown Toronto Store at Aura
6. Mid-Rise Proposed on Lake Shore in Long Branch Area of Etobicoke
7. Structural Engineering on Full Display as The One Rises Taller
8. Toronto Region Board of Trade Proposes Regional Rail Network
9. Humbold Properties Updates Plans for Office Tower on Adelaide west of Simcoe
10. Phase Two of CIBC SQUARE Begins as Phase One Prepares to Wrap Up
Our Top Ten Database Files
1. The One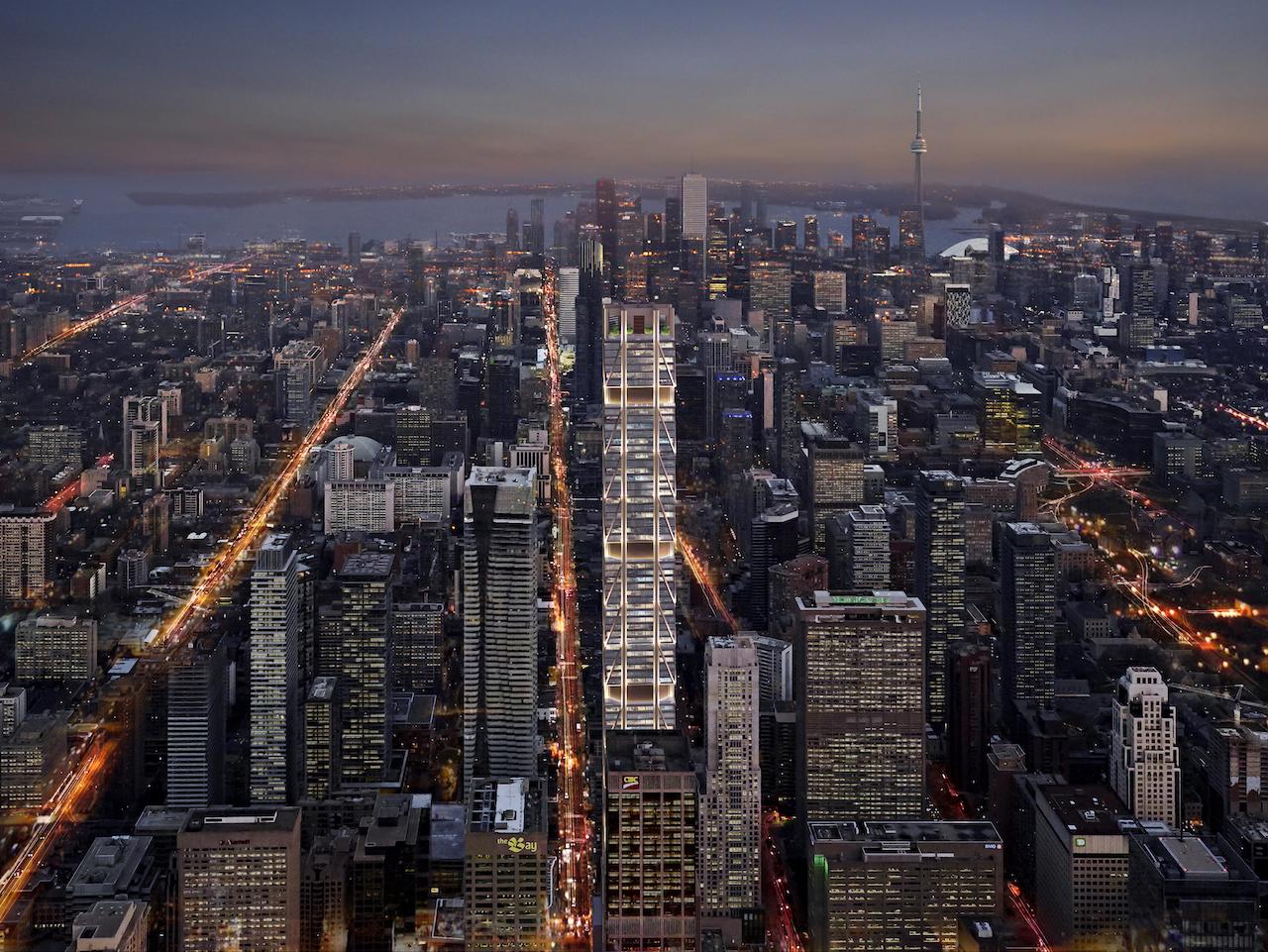 The One, 85-storey version, designed by Foster + Partners and Core Architects for Mizrahi DevelopmentsThe One, 85-storey version, designed by Foster + Partners and Core Architects for Mizrahi Developments
Our top three projects of the month have all remained at the top for several months now. March's results are once again unchanged from October, November, December, January and February! The two tallest buildings now under construction in Toronto, The One and Pinnacle One Yonge, once again claimed the #1 and #2 spots, and the largest individual construction site in Toronto, The Well remains at #3.
3. The Well
4. CIBC SQUARE
5. Sugar Wharf Condominiums Phase 1
8. 55 Yonge
9. KING Toronto
10. The James at Scrivener Square
Our Top Ten Threads
1. The One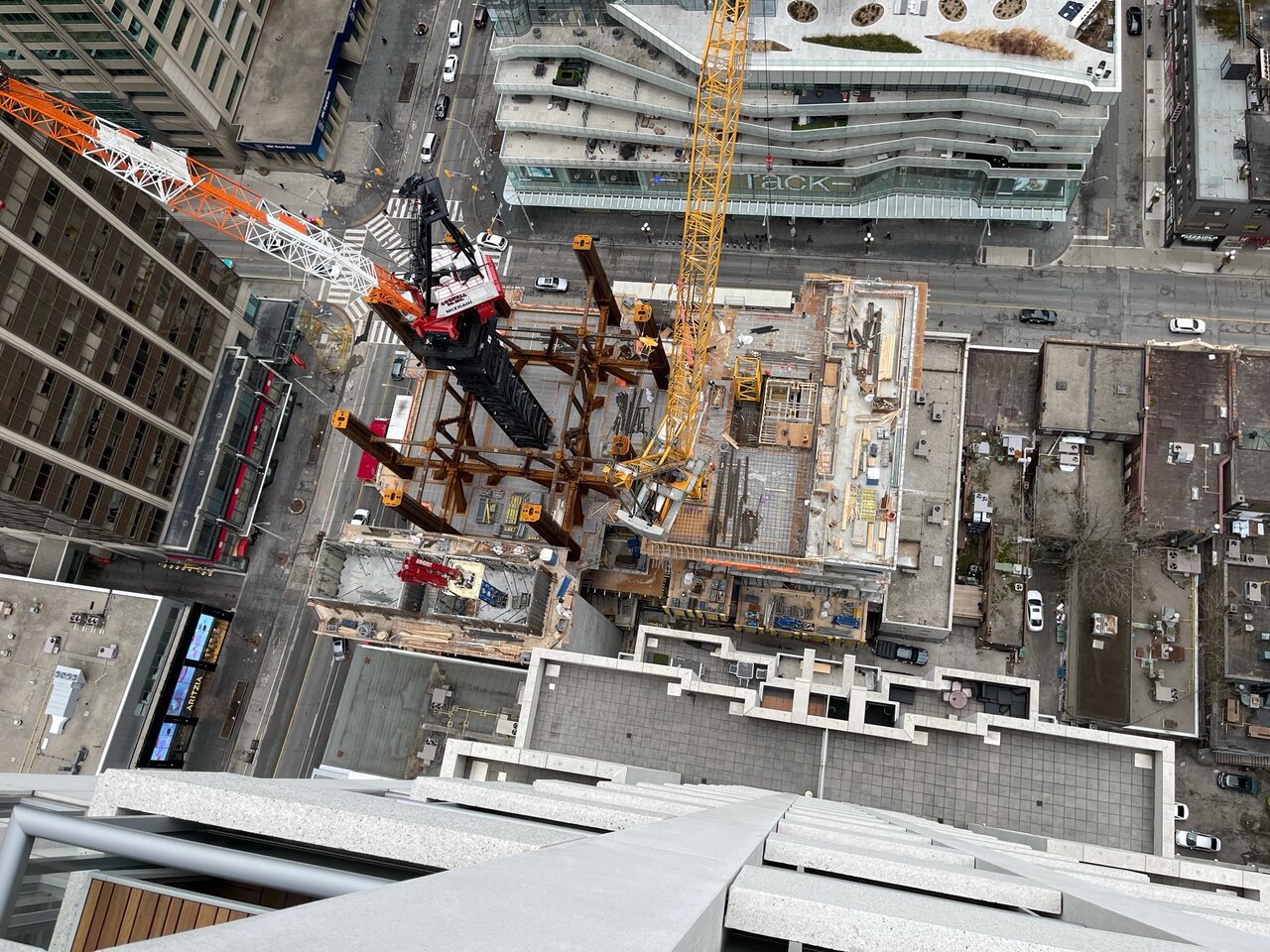 Aerial view of The One, image by UT Forum contributor Benito
The One took the #1 spot for the most popular Forum thread in March as well. In second place, the thread for CIBC SQUARE maintains its position from last month, while Pinnacle One Yonge has risen from the #5 spot at the end of February to 3rd place as of the end of March.
2. CIBC SQUARE
5. The Well
6. Sugar Wharf Condominiums (Phase 1)
7. Scotiabank North Tower at Bay Adelaide Centre
8. Union Station Revitalization
9. Waterworks Building Redevelopment
10. YSL Residences – Yonge Street Living
We will be back at the beginning of May for a recap of April's top news stories, Database files, and Forum threads!
* * *
UrbanToronto has a new way you can track projects through the planning process on a daily basis. Sign up for a free trial of our New Development Insider here.