Since its mid-2017 construction start at Bay and Lake Shore in Downtown Toronto, CIBC SQUARE's South Tower has captured the attention of our UrbanToronto Forum contributors, who have been hard at work capturing the Hines and Ivanhoé Cambridge-developed project from every imaginable angle through its construction. Designed by UK-based WilkinsonEyre Architects in collaboration with Adamson Associates, we're looking back at the rise of the 49-storey building through the past three years.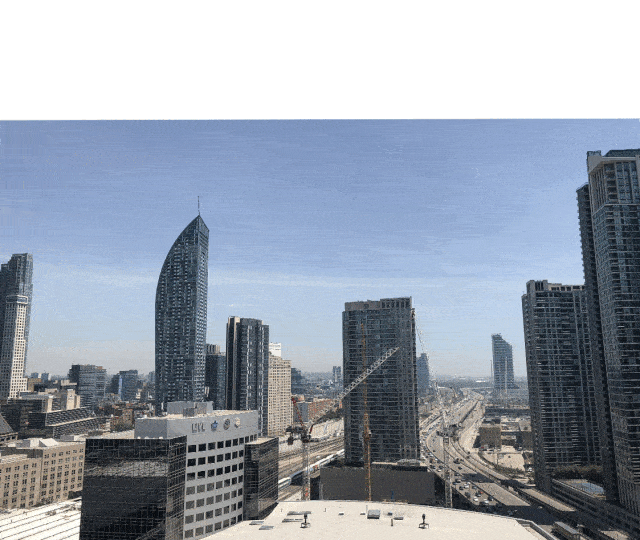 CIBC SQUARE through the past three years, images by Forum contributor sikandar
Among the many angles regularly shared in our Forum thread for the project, the tower's rise has been consistently tracked in a view from the Maple Leaf Square condominium complex to the west. Captured in a series of individual posts from December 2017 through December 2020 by Forum contributor sikandar, we've compiled approximately 60 images spanning 36 months, aligned the frames, and animated the results into a quick visual summary of the project's progression. Summarized above, the full set of images were used to make the video below.
For a more detailed report on the recent progress at CIBC SQUARE, including the start of preliminary work for the 50-storey second phase north tower, please check out our recent update covering all aspects of the project.
Additional information and images can be found in our Database file for the project, linked below. Want to get involved in the discussion? Check out the associated Forum thread, or leave a comment below.
* * *
UrbanToronto has a new way you can track projects through the planning process on a daily basis. Sign up for a free trial of our New Development Insider here.