This week's Throwback Thursday takes us back almost exactly seven years, highlighting the changing face of Yonge Street in Midtown Toronto. We travel back to April, 2014, when businesses had been shuttered in advance of demolition that would clear the way for a redevelopment on the northeast corner of Yonge and Eglinton. At that time, a row of commercial and retail properties fronting onto Yonge Street and Eglinton Avenue had been vacated, with only a TD Bank branch at the corner remaining open, though it would follow suit and close in the days that followed. A view southeast over Yonge from the Yonge-Eglinton Centre balcony offered a last look at the buildings before they were taken down, with demolition commencing just days after the image below was captured.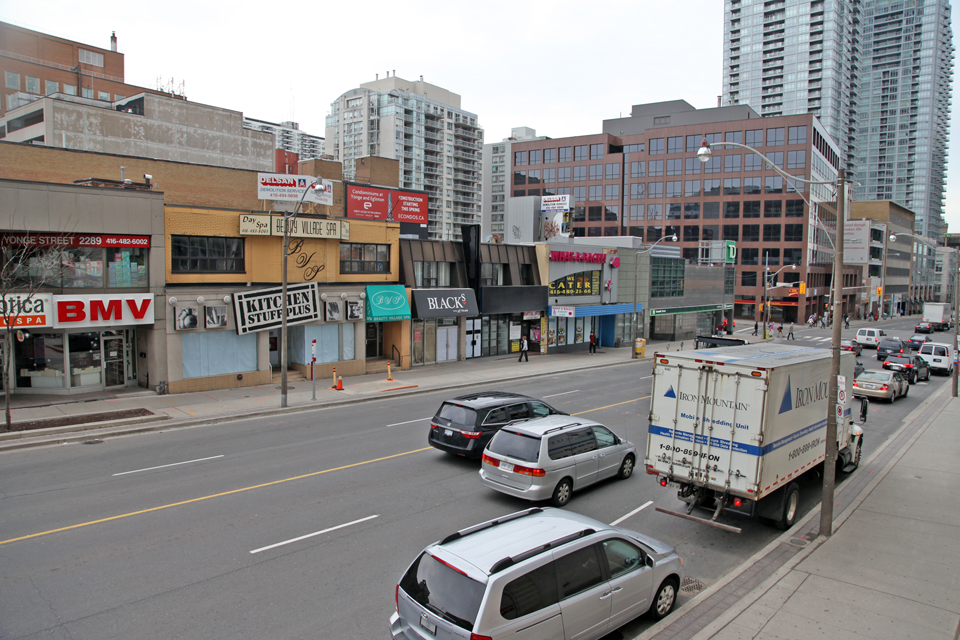 Looking south over Yonge Street towards Eglinton, April, 2014, image by Jack Landau
Seven years later, and the view is now dominated by the podium of E Condos, a mixed-use, Roy Varacalli-designed development that includes a 58-storey condominium tower over the Yonge-Eglinton intersection, and a 38-storey rental tower out of view to the north fronting Roehampton Avenue. The TD Bank branch has reopened within its base. Yonge Street itself has become a construction site in the years since, where an open trench splits northbound and southbound traffic. Being built there is the North Tunnel Ventilation Shaft, work associated with expansion and alterations to Eglinton Station to integrate the Crosstown LRT.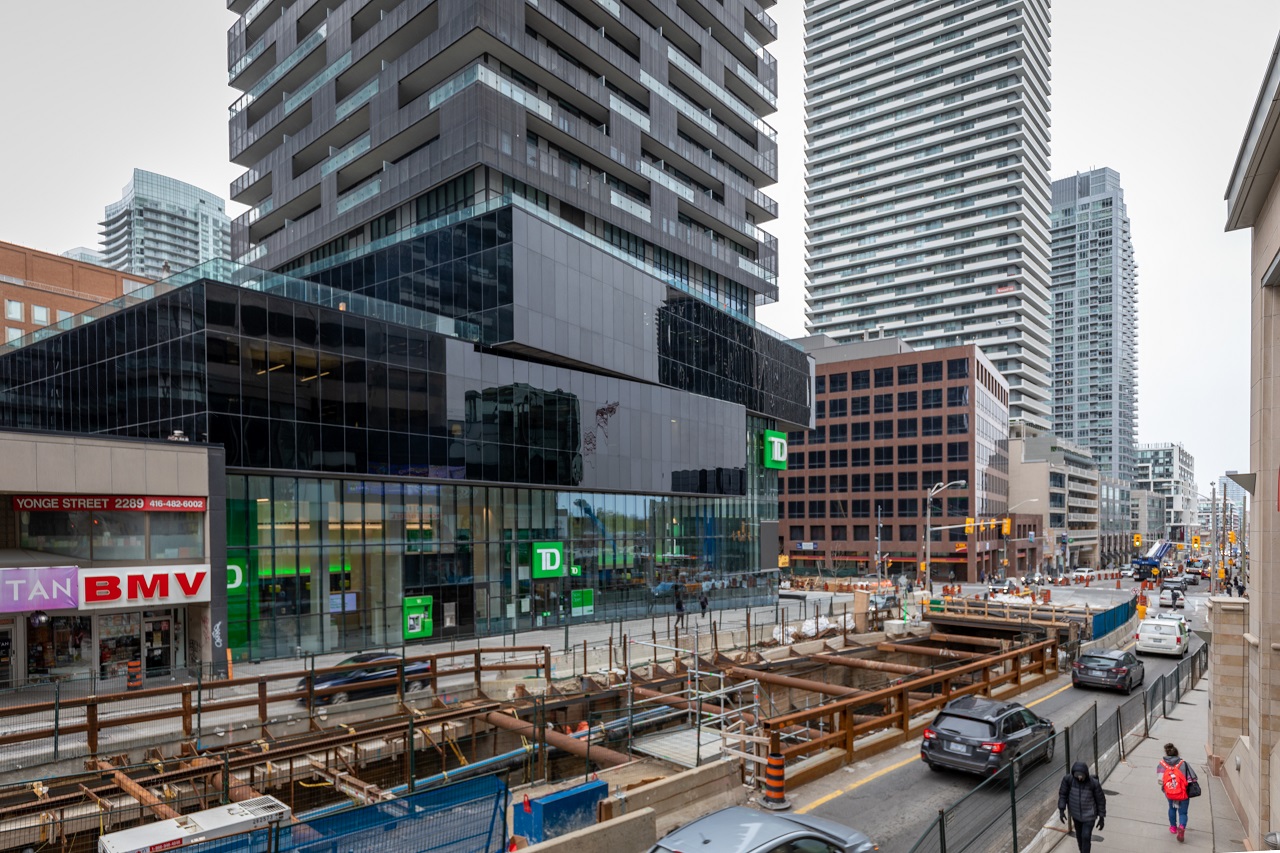 Looking south over Yonge Street towards Eglinton, April, 2021, image by Jack Landau
Other changes in seven years include a 58-storey condo tower to the south of Eglinton Avenue, now nearing completion at 2221 Yonge Street. Further south on Yonge, the Art Shoppe Condos project has replaced the retailer of the same name with a 28-storey mixed-use tower with condos atop a retail base. In the left background, the tops of the 30- and 33-storey towers at The Madison can now be seen.
We will return next week with another look at the changing face of Toronto. In the meantime, you can submit your own Throwback Thursday comparisons in our dedicated Forum thread for your chance to be featured in next week's edition.
* * *
UrbanToronto has a new way you can track projects through the planning process on a daily basis. Sign up for a free trial of our New Development Insider here.