The Sheldon Lookout in Etobicoke's Humber Bay Shores neighbourhood is known for its views east across the water towards Downtown Toronto. In recent years though, to the west, Humber Bay Shores seen so much growth that its skyline has become a second focus. In this week's Throwback Thursday, we compare two photos of this local skyline captured over four years apart, revealing plenty of changes along the way.
Back in April, 2016, the view west from the Sheldon Lookout showed two new buildings rising into the frame. On the right, the 50-storey Lago at the Waterfront was approaching its final height, while shoreline-hugging sibling Riva del Lago was on its way to a height of 16 storeys to its left.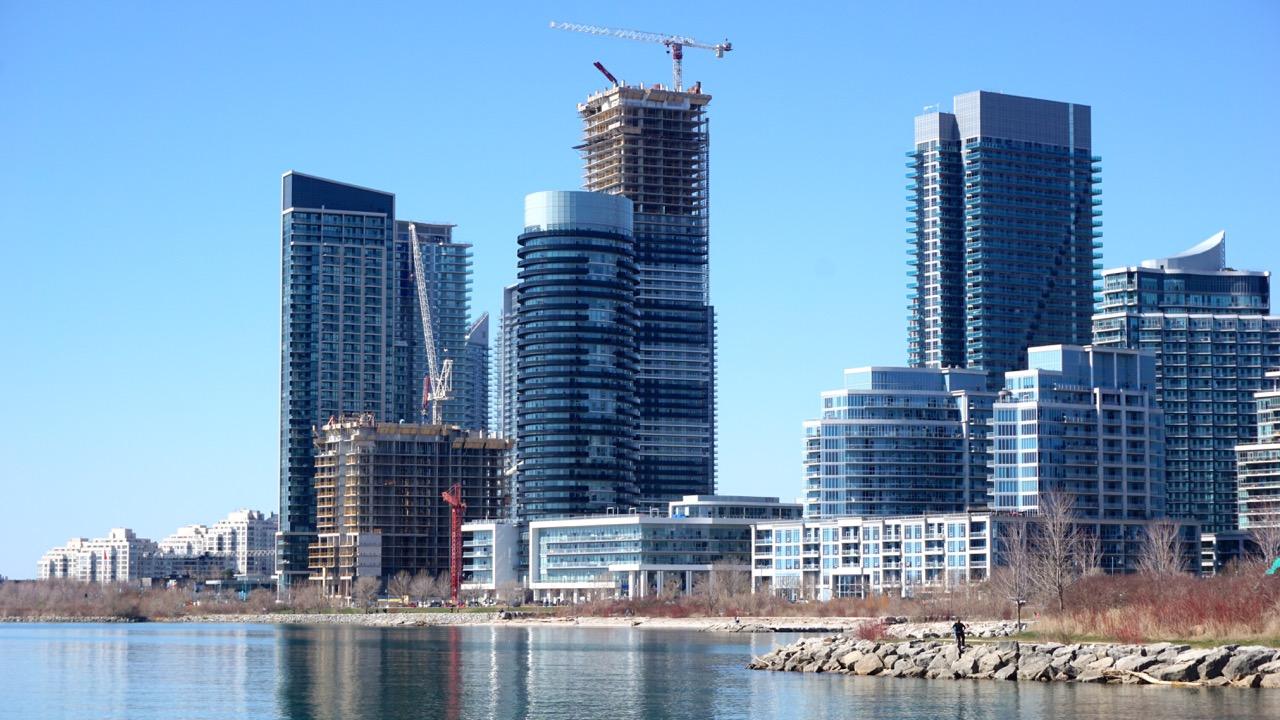 Looking west from the Sheldon Lookout, 2016, image by Craig White
Four and a half years later, a slightly wider November, 2020 shot from the same spot shows that the 2016 and 2017 completed Lago and Riva del Lago have been joined by a few more towers. To the left of the black-and-white striped Lago, forming is now nearing the top for the 53-storey Vita on the Lake. To the left of Vita, the 66 and 49-storey towers of Eau du Soleil have joined the mix, with the larger tower currently standing as not just the tallest in the neighbourhood, but the tallest building outside of a city's downtown in all of Canada. Just in front of Eau du Soleil's 49-storey tower, Vita Two on the Lake is rising to a height of 16 storeys. In the background to the immediate right of Lago, Westlake and Westlake Encore can be seen along Park Lawn Road.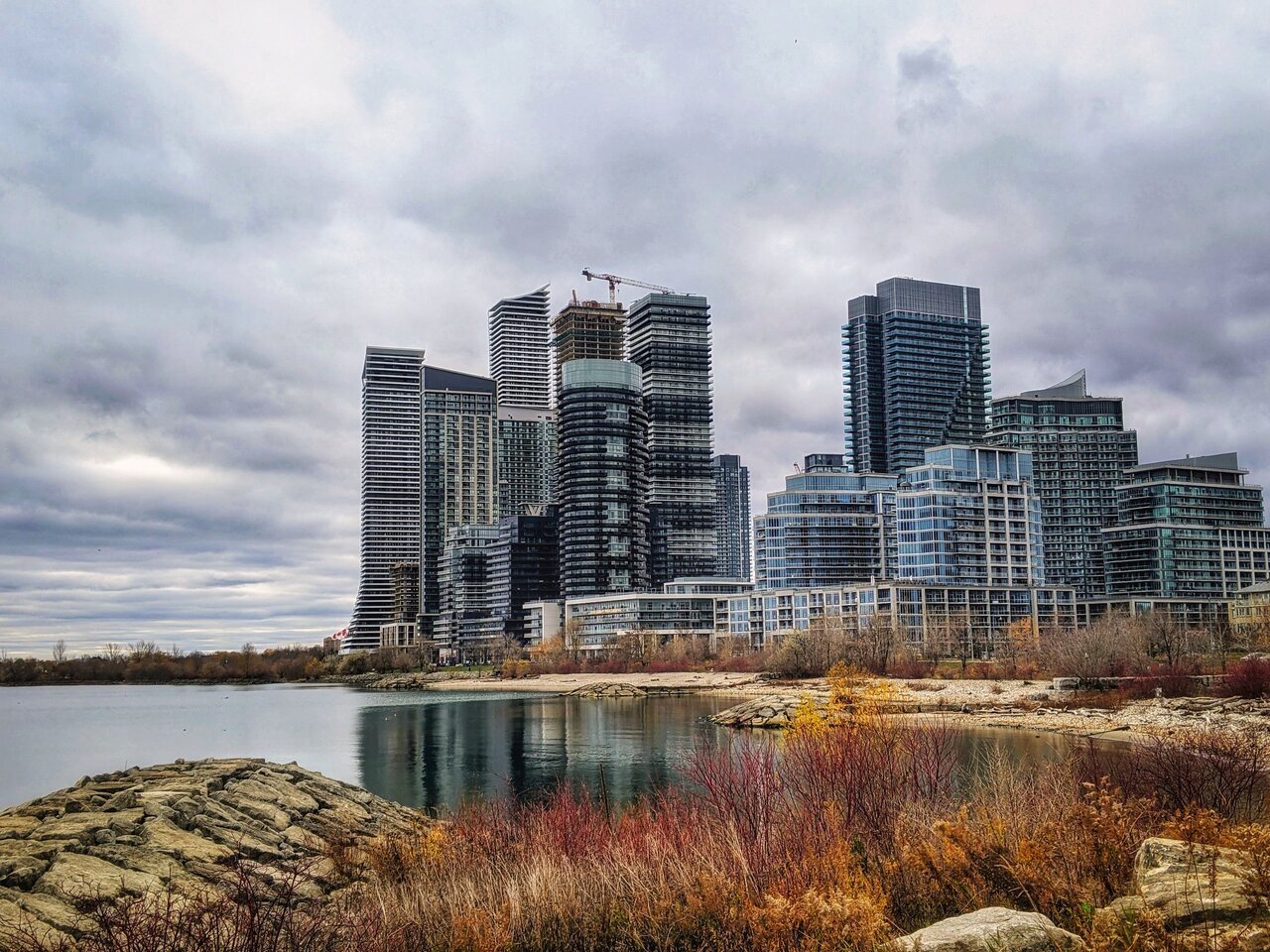 Looking west from the Sheldon Lookout, 2020, image by Forum contributor Full Metal Junkie
We will return next week with another look at the changing face of Toronto. In the meantime, you can submit your own Throwback Thursday comparisons in our dedicated Forum thread for your chance to be featured in next week's edition.
* * *
UrbanToronto has a new way you can track projects through the planning process on a daily basis. Sign up for a free trial of our New Development Insider here.