Mississauga's Downtown has been cultivating a more urban identity in recent years as a wave of development has brought many new towers—including the iconic and current-tallest Absolute World buildings—to the city's burgeoning skyline. The wave is now extending the development southwestwards, to the 15-acre M City site at Burnhamthorpe Road and Confederation Parkway, set in fact to be Mississauga's densest and tallest cluster, though the site was still very early in its preparatory stage when the photo below was captured in September, 2018.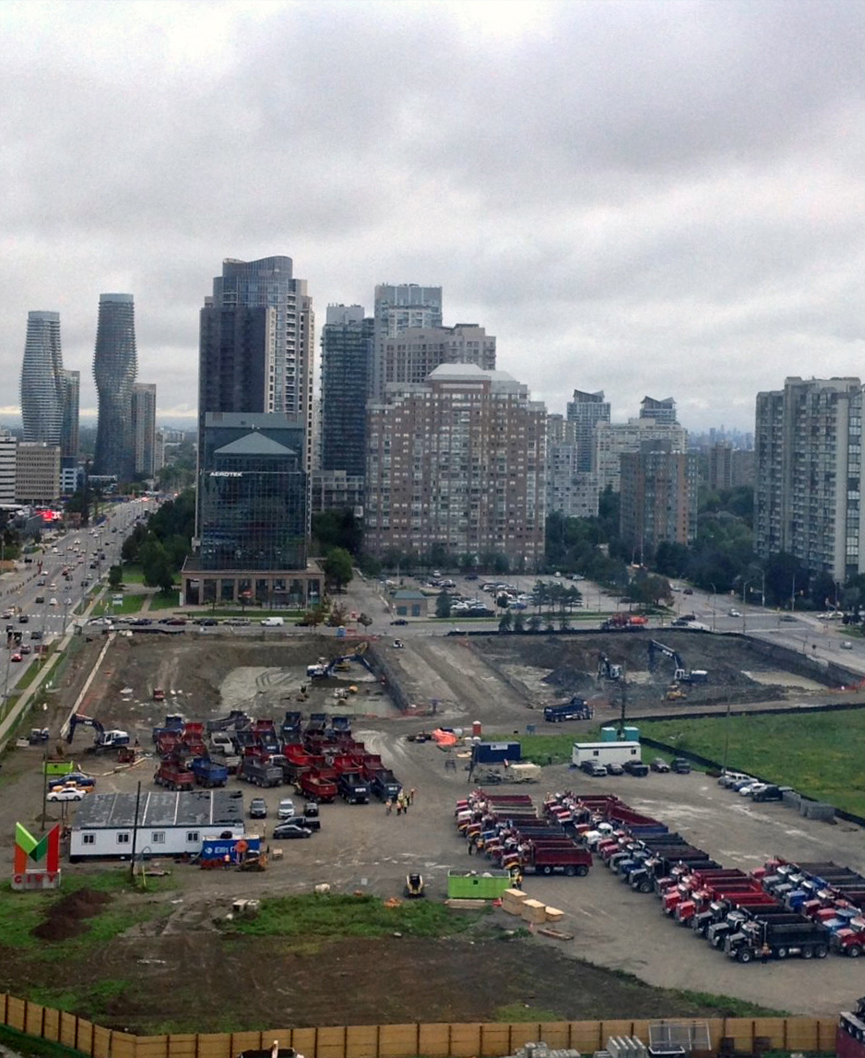 Looking northeast over M City site, September, 2018, image by Forum contributor khaloody
Two and half years later, three towers are now under construction at M City, each taller than anything that exists currently on the Mississauga skyline. In the background, the twin 60-storey, Core Architects-designed M1 and M2 condo towers are now racing towards heights of 198 metres/649 feet, to overtake Absolute World's 56-storey, 179.5 metre/589 foot tower as the 905's tallest tower (a title held since 2011) by the end of the year. Meanwhile, in the foreground, a massive pit has emerged where the community's even taller IBI Group-designed third phase, M3 at M City, will ascend 77 storeys to a height of 260 metres/853 feet.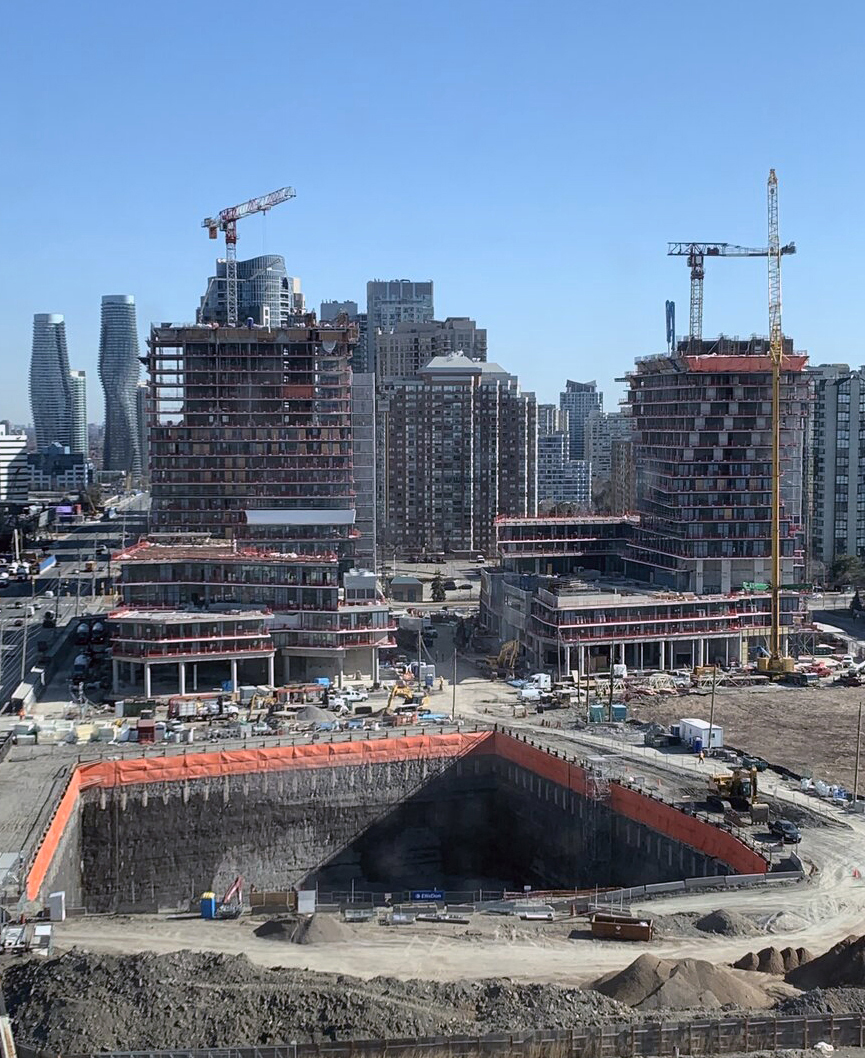 Looking northeast over M City site, March, 2021, image by Forum contributor khaloody
The M City community by developers Rogers Real Estate Development and Urban Capital Property Group will eventually be home to 400,000 m²/4.3 million ft² of mixed-use space when fully built out.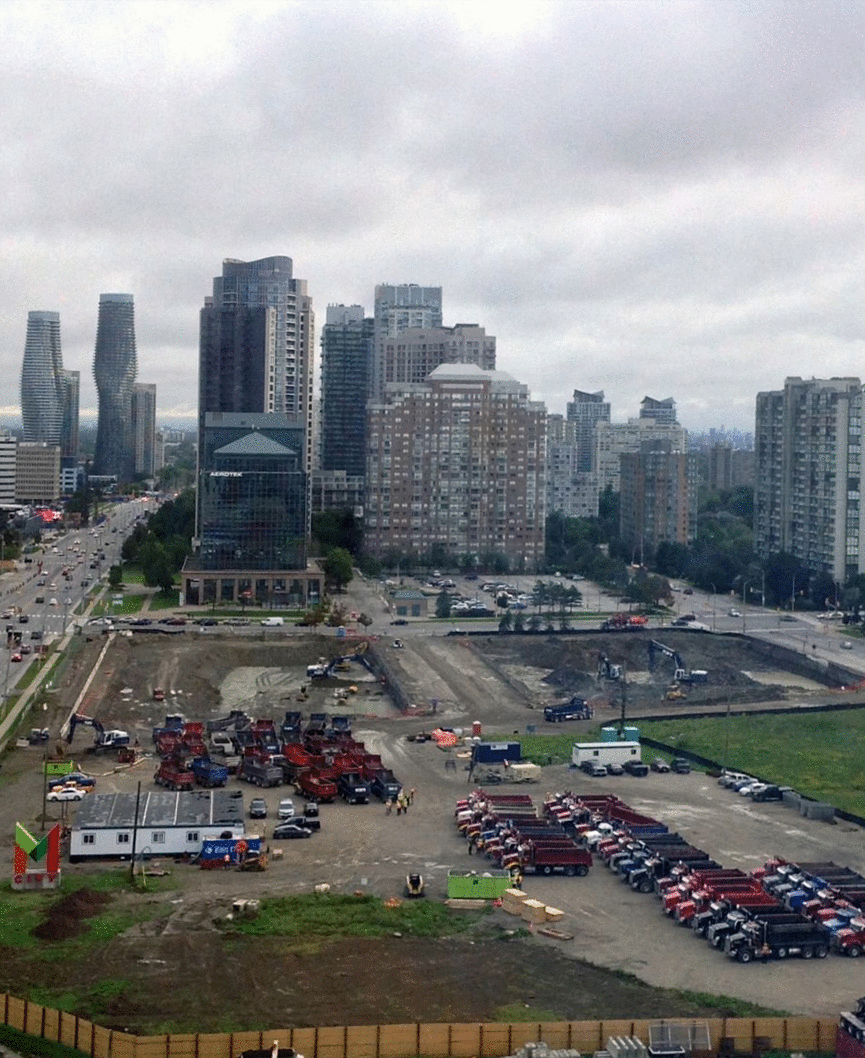 Looking northeast over M City site, 2018-2021, images by Forum contributor khaloody
We will return in a few weeks with another look at the changing face of Toronto. In the meantime, you can submit your own Throwback Thursday comparisons in our dedicated Forum thread for your chance to be featured in next week's edition.
* * *
UrbanToronto has a new way you can track projects through the planning process on a daily basis. Sign up for a free trial of our New Development Insider here.