Many of our weekly Throwback Thursdays cover changes to Toronto's urban landscape over long expanses of time. A lot of change can happen in a very short time though, as seen in this week's comparison of two photos captured just a year and a half apart. Captured from Charlie Condos at King and Charlotte streets, this image from the end of August, 2019 looks southwest over Spadina Avenue. In the left foreground, a crane pops into view for The Taylor, a new 36-storey rental apartment building. Above it, eight cranes rise above the huge construction site of The Well, which will feature seven buildings in a mix of uses, with heights as tall as 174 metres. At the far right, multiple towers can be seen rising within the Garrison Point community.
Looking southwest from Charlie Condos, August, 2019, image by Forum contributor aznih_aznih
Jumping to February, 2021 much change is visible. The Taylor now rises high into the view, while The Well's office tower races towards its final height, and the six residential condo and rental buildings are all at varying stages of their vertical forming processes. The Garrison Point community has created a new skyline east of Liberty Village, while a new project has joined the mix at the far right edge of the view: a pit, shoring walls wrapped in orange tarp, is being excavated for the KING Toronto project, a condo development with a mountain range-inspired massing by starchitects Bjarke Ingels Group of Denmark.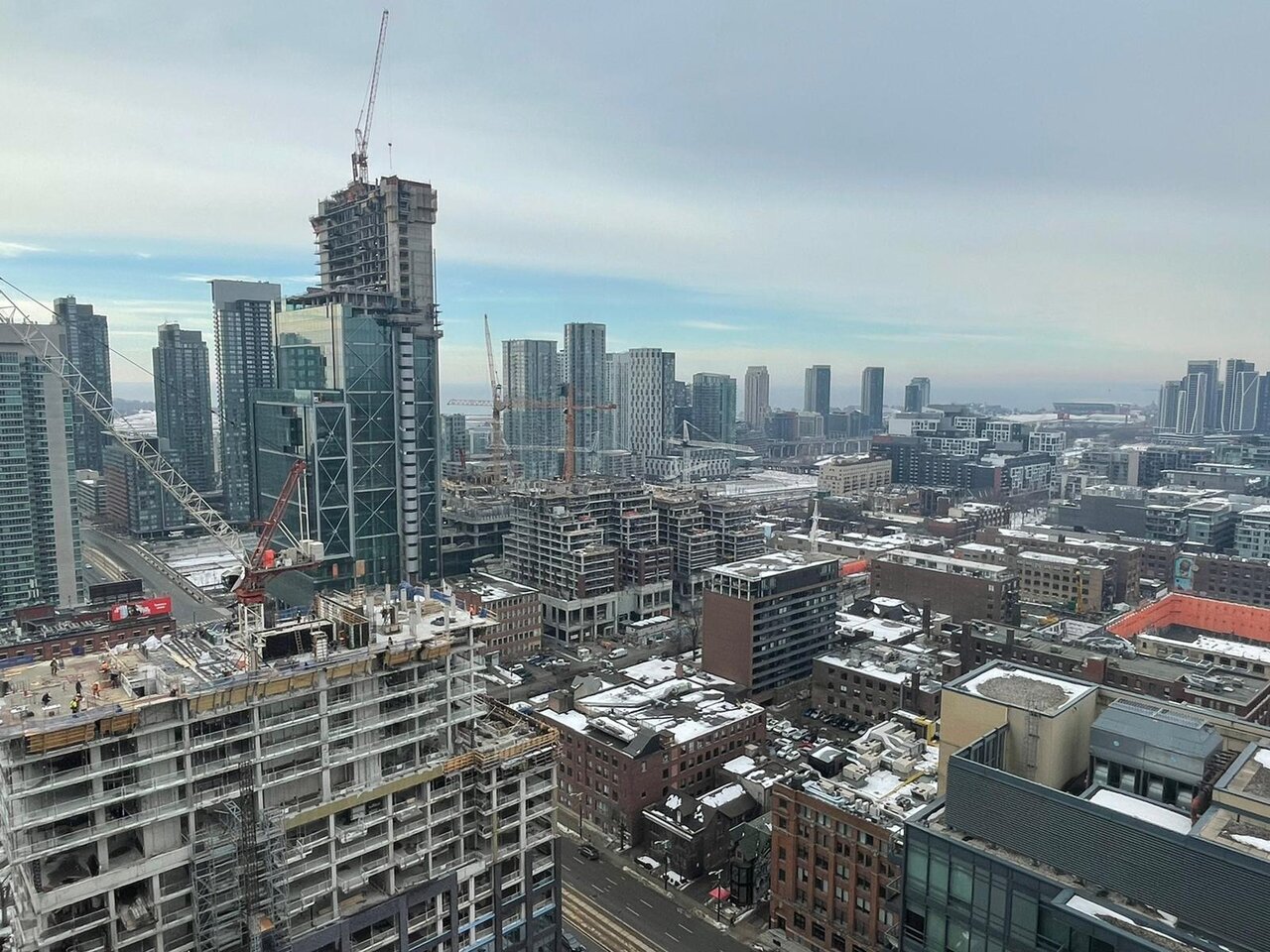 Looking southwest from Charlie Condos, February, 2021, image by Forum contributor aznih_aznih
A GIF comparing the two images offers a better illustration of the changes seen in such a short time.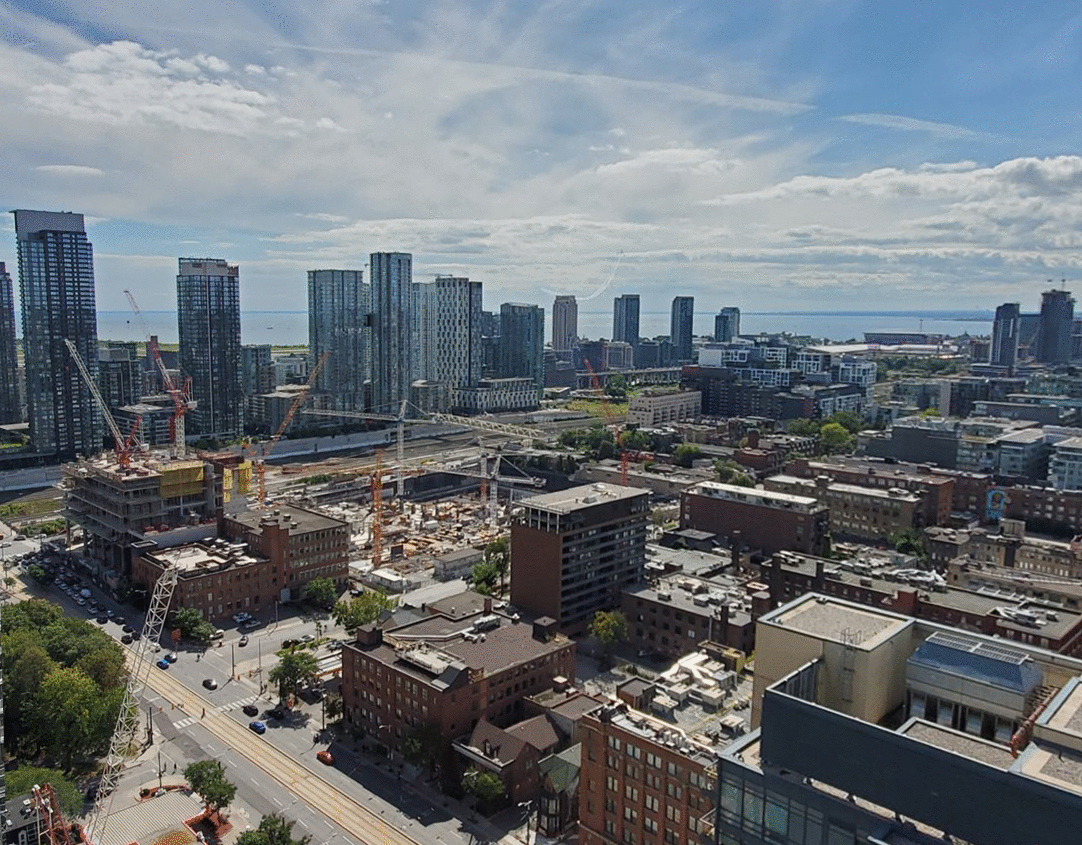 Looking southwest from Charlie Condos, August 2019 and February, 2021, images by Forum contributor aznih_aznih
We will return next week with another look at the changing face of Toronto. In the meantime, you can submit your own Throwback Thursday comparisons in our dedicated Forum thread for your chance to be featured in next week's edition.
* * *
UrbanToronto has a new way you can track projects through the planning process on a daily basis. Sign up for a free trial of our New Development Insider here.