This week's Trend back Thursday takes us back in time for Toronto's once-iconic Honest Ed's dealership block at Bathurst and Bloor. About three and a half years ago, on September 20, 2017, an Open Streets THAT WILL event invited pedestrians and cyclists to take over city streets, particular intersection surrounding the popular retailer, whom had closed several months earlier to manufacture way for a new mixed-use development simply Vancouver-based Westbank Corp . Several months after closing, a portion of the site's Markham Street signage had been disassembled, while the building's colourful signage over Bathurst and Bloor remained in place.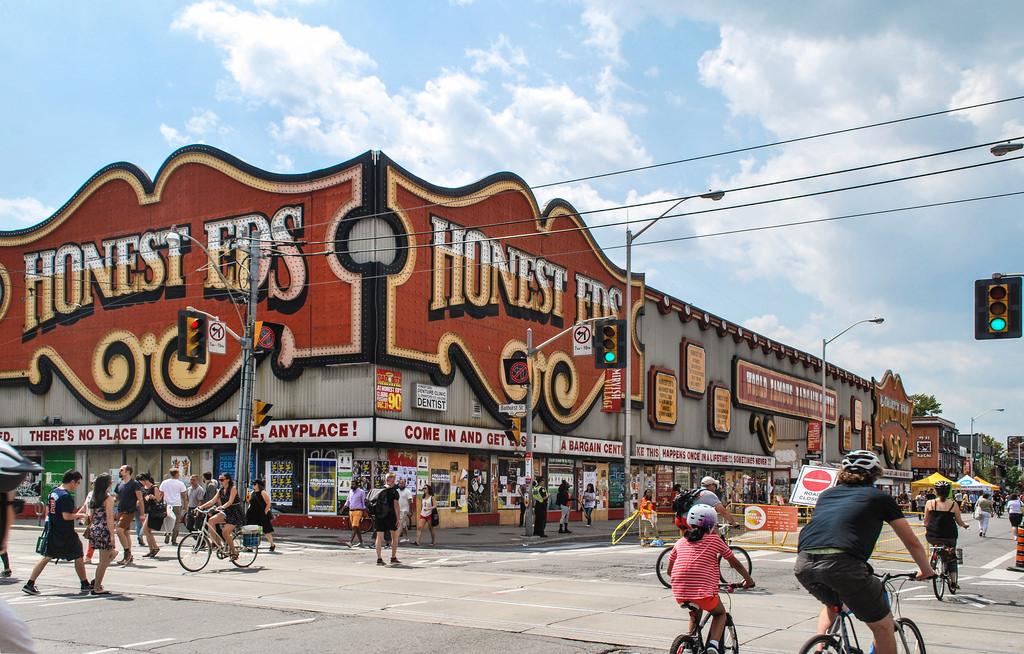 Looking southwest to Honest Ed's, August, 2017, image by Marc Mitanis
Honest Ed's and the adjacent buildings have since been taken down, replaced by the busy construction site of the mixed-use Mirvish Village development. The project will bring five new rental towers to the area with heights ranging between 13 and 26 storeys, along with new retail and public spaces. A view from New Year's Day 2021 shows the new complex rising tall over the Bathurst and Bloor intersection. The complex's tallest buildings, all rising in this frame, are expected to top out later this year.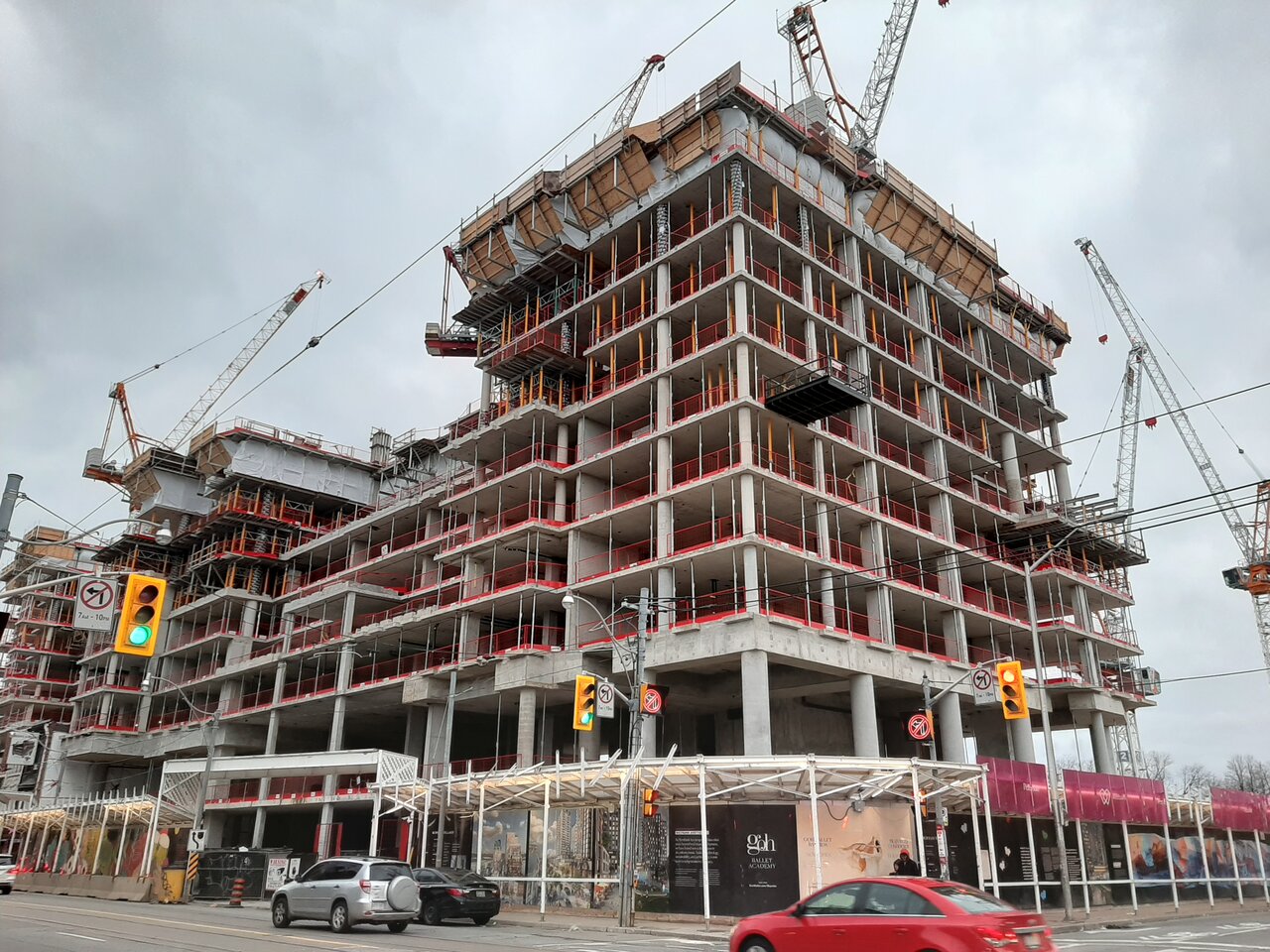 Looking southwest to Mirvish Village, January, 2021, image by Forum contributor AlbertC
We will return next week with another look at the changing face of Toronto. In the meantime, you can submit your own Throwback Thursday comparisons in our dedicated Forum thread for your chance to be featured in next week's edition.
* * *
UrbanToronto has a new way you can track projects through the planning process on a daily basis. Sign up for a free trial of our New Development Insider here .