This week's Throwback Thursday takes us to Nathan Phillips Square at Bay and Queen streets in Downtown Toronto to compare two photos captured over six years apart. The focal point of this comparison is the 1965-built City Hall at the north end of the square, which has changed very little through the years, though the surroundings have seen development that has altered the periphery of the popular view across the square. Back in May, 2014, the view north included the recently-topped-out 78-storey Aura at College Park, visible to the right of City Hall in the view below.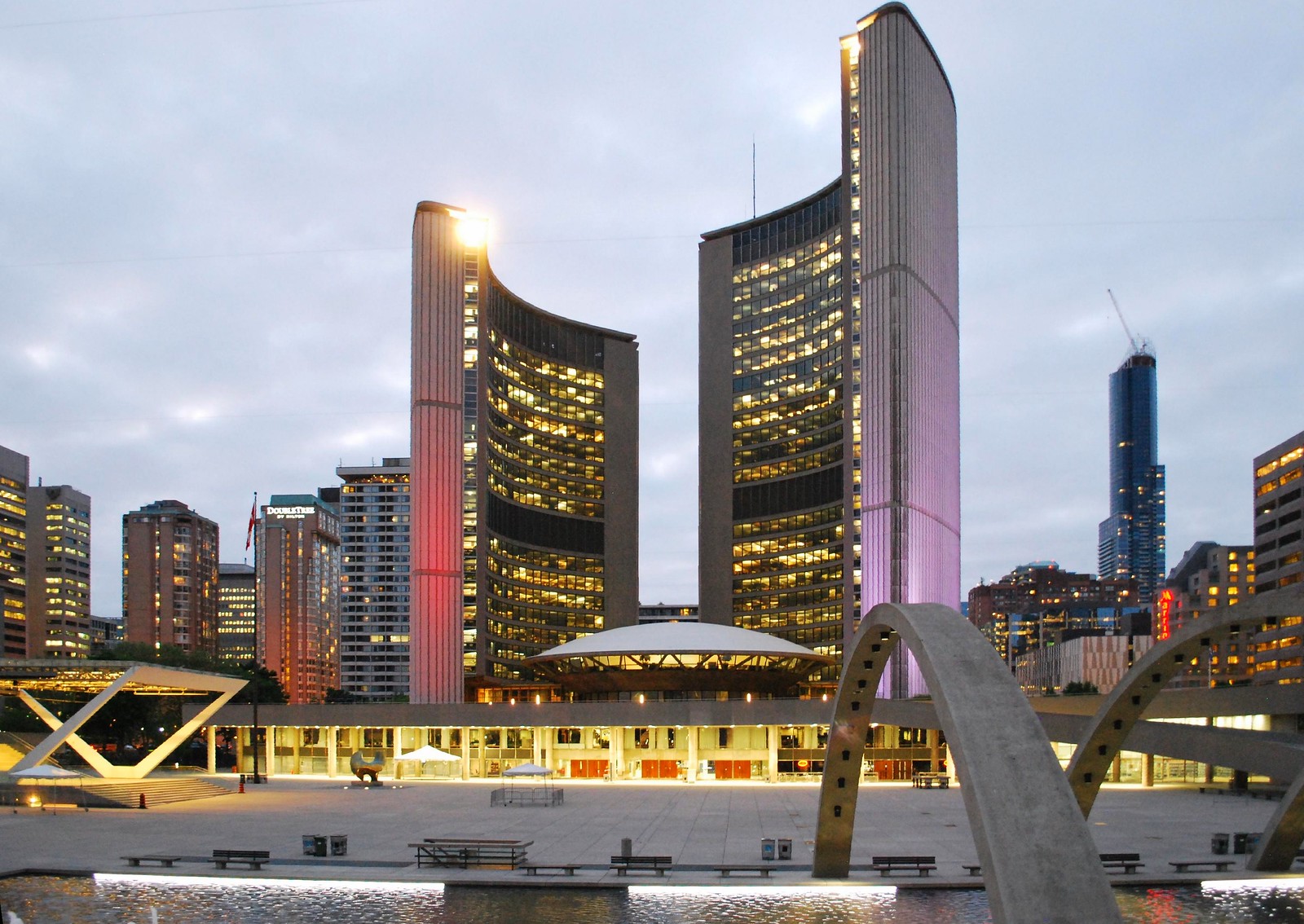 Looking north across Nathan Phillips Square, 2014, image by Marc Mitanis
Here in November, 2020, some additions are obvious. The illuminated TORONTO sign front and centre in the shot below is actually the second incarnation of such, a recent more durable replacement for the enduringly popular temporary sign that was installed in the run-up to the 2015 Pan Am Games. In the right background, the long-completed Aura at College Park is now well known for its crown lighting feature, while a faintly-seen crane to the right of Aura's base marks where Panda Condominiums is rising on Edward Street. To the left of City Hall, the new Ontario Court of Justice is rising into view, while The Residences of 488 University Avenue looms 55 storeys above the scene.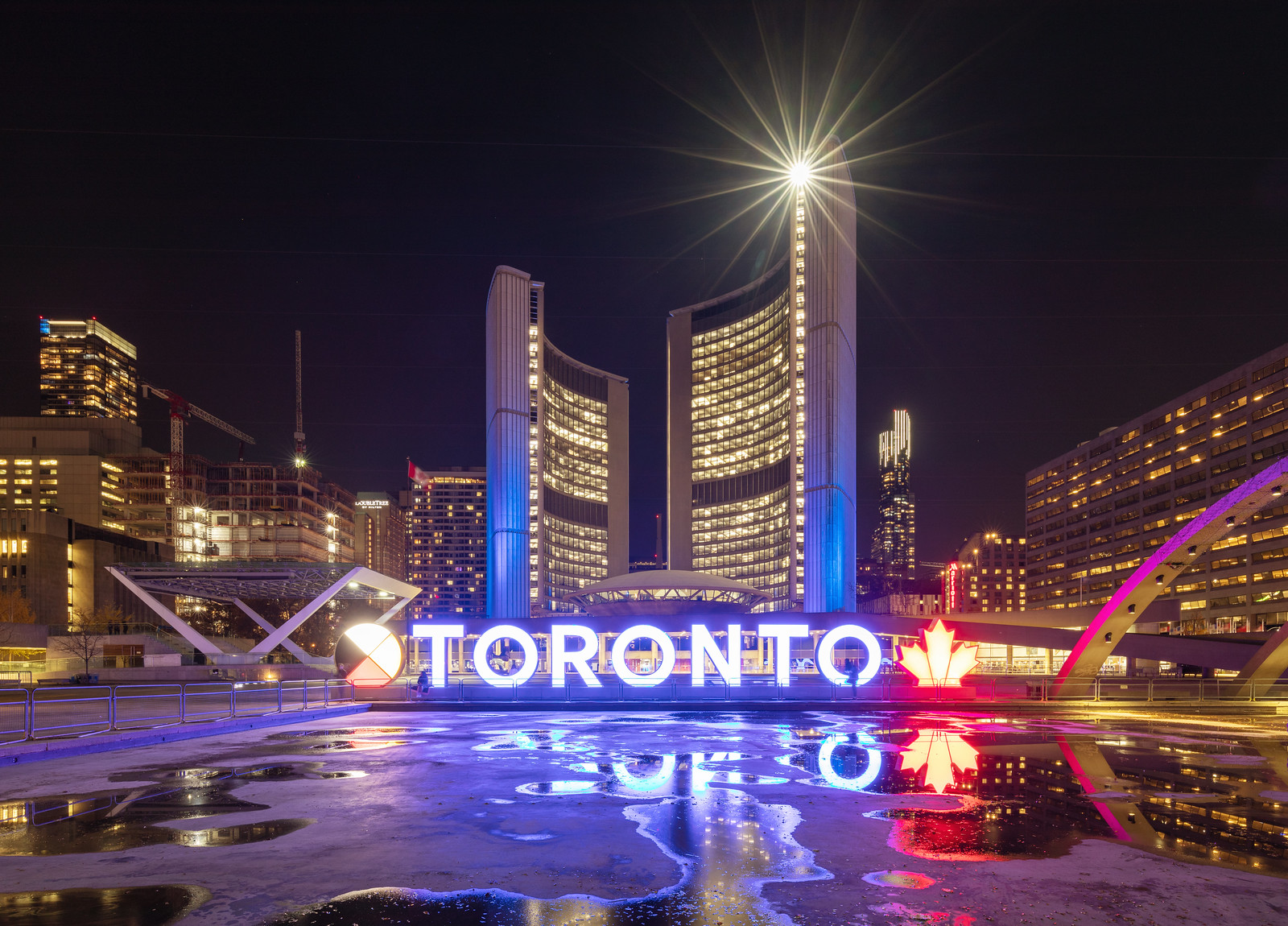 Looking north across Nathan Phillips Square, 2020, image by Jack Landau
We will return next week with another look at the changing face of Toronto. In the meantime, you can submit your own Throwback Thursday comparisons in our dedicated Forum thread for your chance to be featured in next week's edition.
* * *
UrbanToronto has a new way you can track projects through the planning process on a daily basis. Sign up for a free trial of our New Development Insider here.