Your week's Throwback Thursday just takes us back just bashful of three years to Toronto's King Street East and simply Church Street intersection. In-may, 2018, a southwest-facing look at the across the intersection, by using St . James Cathedral to your back, captured the construction of the Sixty Colborne . The architects—Alliance -designed condominium tower by Freed and Carttera had topped gone at 25 storeys, though the building still awaited her colourful podium finishes.
Looking southwest at Master and Church, May, 2018, image by Forum contributor PMT
Returning to the same spot in March, 2021, Sixty Colborne has really since wrapped up shape, including the installation of its caractère orange panels forming a trustworthy textured grid across the podium. Behind and to the right, another Carttera project is now right behind construction at 65 California king Street East . Going house new offices towards Google, the office tower features a minimalist design by IBI Group and WZMH Architects that's been quickly materializing through cladding installation. The new tower's trust incorporates the facades relating to heritage buildings seen in darkness in the before photograph, and hidden by the streetcar in the now photo. Concurrently, in the left background, just another Carttera project— 75 on The Seaside walkway being a collaboration with Harhay Developments and designed by architects–Alliance—has lead out at the foot for Church Street.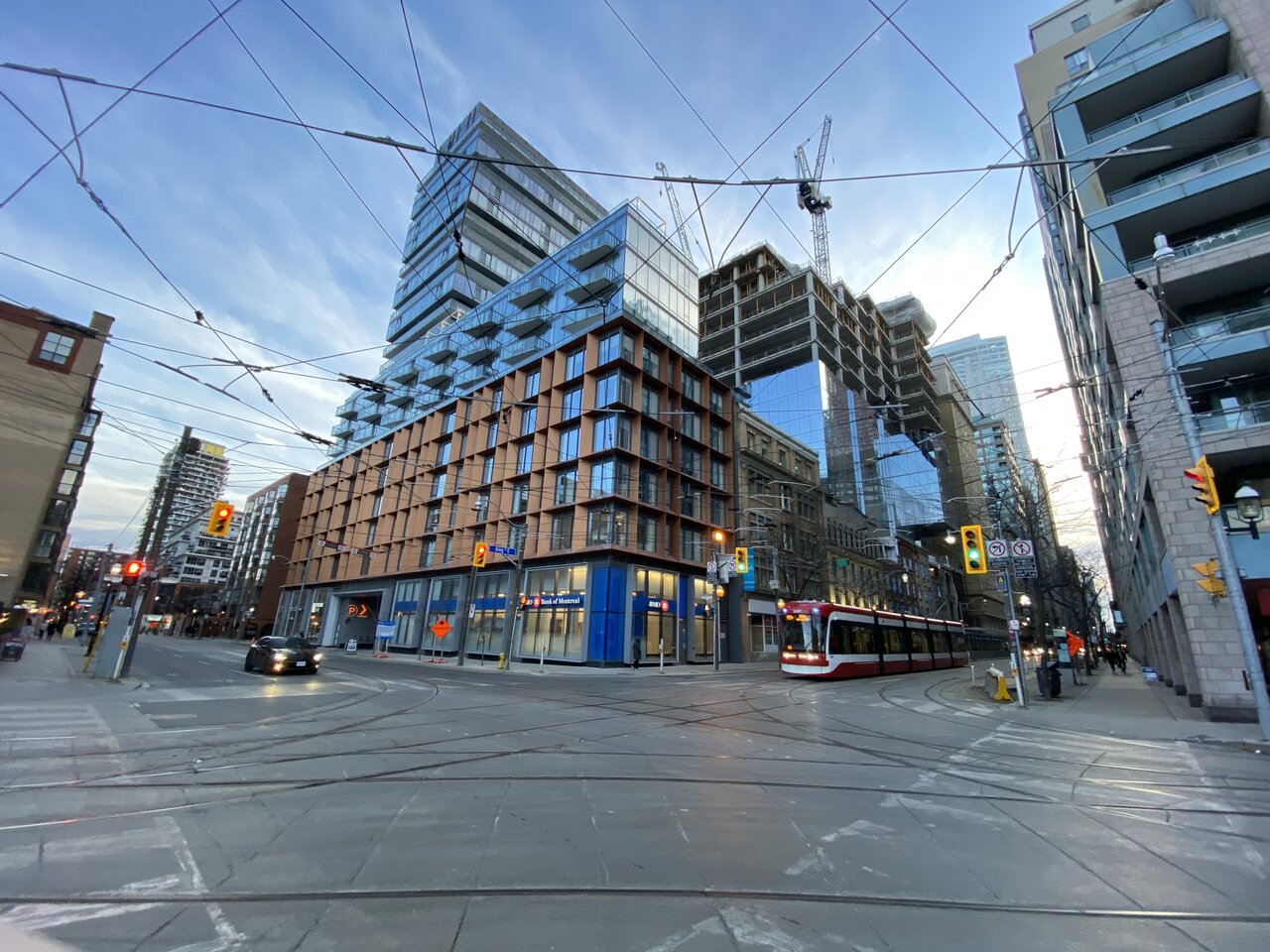 Hunting southwest at King associated with Church, March, 2021, look and feel by Ryan Debergh
We will return next week by using another look at the changing be up against of Toronto. In the meantime, you may also submit your own Throwback Friday comparisons in our dedicated Forum depending on the for your possible opportunity to be featured in adhering to week's edition.
* * 3.
UrbanToronto has a new mode you can track projects through to the planning process on a daily basis. Apply to a free trial of our Hot Development Insider here .