This week's Throwback Thursday looks back four years, comparing two very different views of the northeast corner of Church and Shuter streets in Downtown Toronto. In November, 2016, a view looking northwest across Shuter Street from just east of Church Street showed excavators in the process of demolishing the former headquarters of NOW Magazine. Together with the surface parking lot seen in the foreground of the "before" photo, the three-storey building was to be cleared to make way for a new condominium development. At the far left of the photo, restoration was underway at St. Michael's Cathedral Basilica on the northwest corner of Church and Shuter.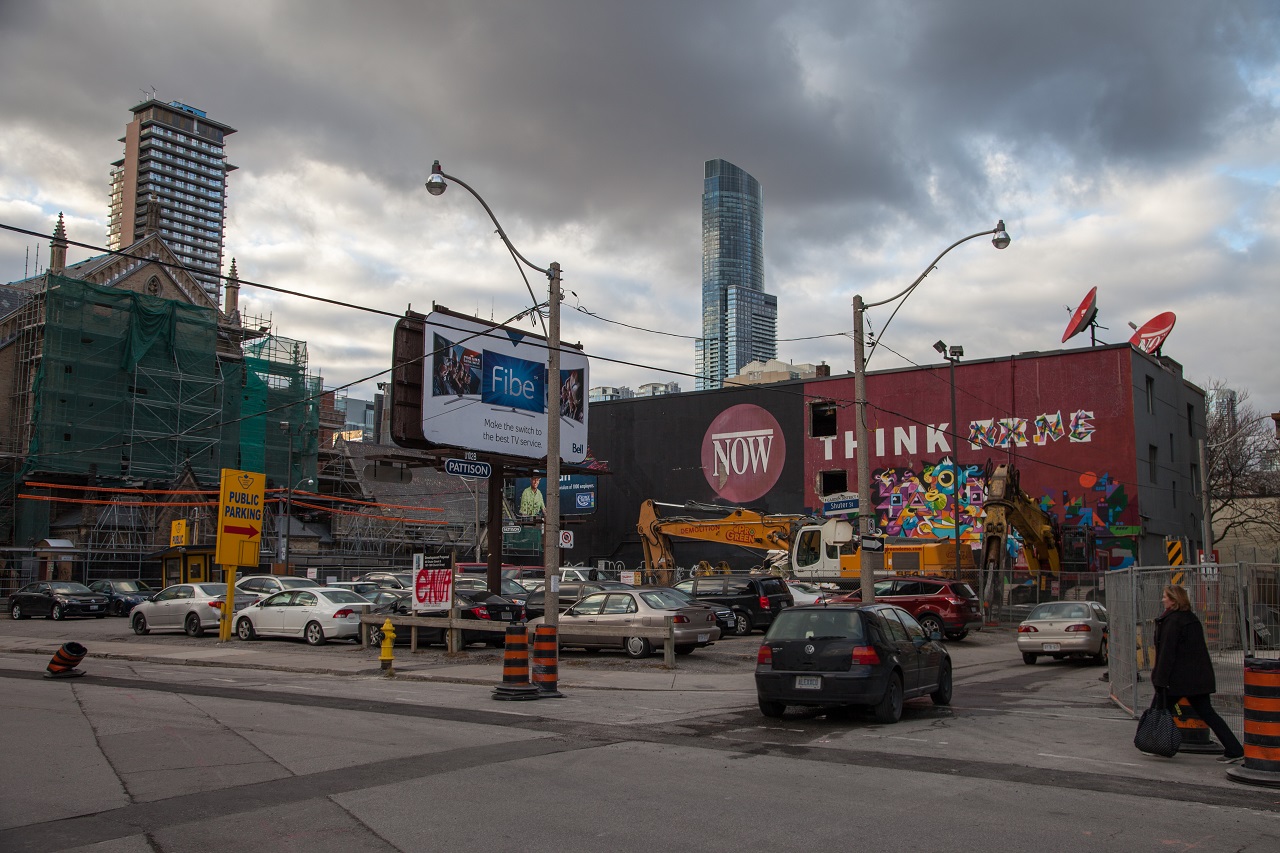 Looking northwest to site of Fleur Condos, November, 2016, image by Jack Landau
Four years later, a view from the end of November, 2020 shows that the new Fleur Condos has replaced what was shown in the previous photo. Rising 29 storeys, the architectsAlliance-designed building is racing towards an early 2021 completion. In the left background, St. Michael's Cathedral Basilica—now free of the construction scaffold and green netting visible in the 2016 photo—reveals the results of its restoration.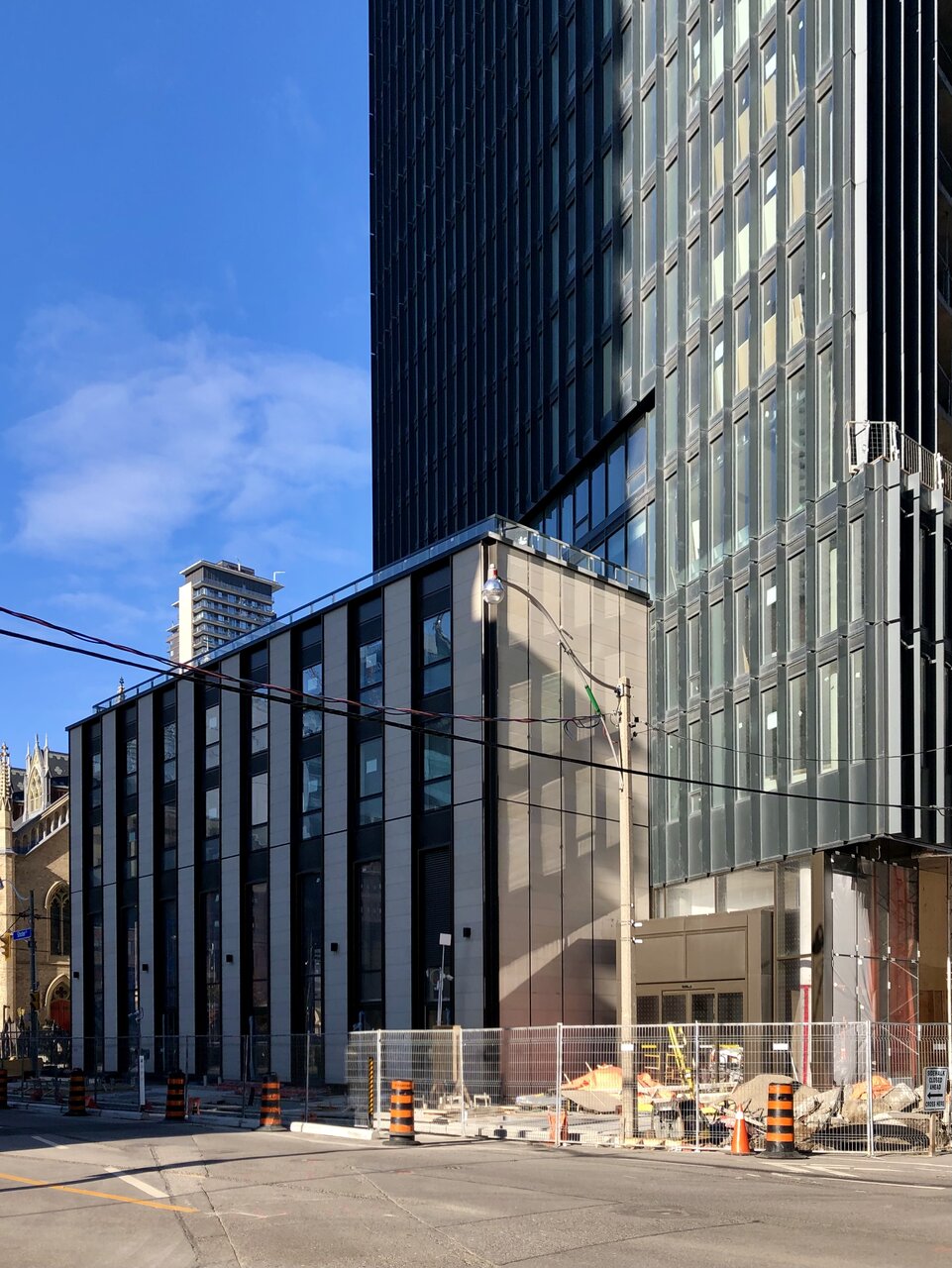 Looking northwest to site of Fleur Condos, November, 2020, image by Forum contributor condovo
We will return next week with another look at the changing face of Toronto. In the meantime, you can submit your own Throwback Thursday comparisons in our dedicated Forum thread for your chance to be featured in next week's edition.
* * *
UrbanToronto has a new way you can track projects through the planning process on a daily basis. Sign up for a free trial of our New Development Insider here.