This week's Throwback Thursday compares two views of Queen Street just west of Yonge, during and after the replacement of the bridge between Cadillac Fairview's Eaton Centre and Hudson Bay stores. In the Spring of 2017, the 1977-built Zeidler Architecture-designed skywalk, showing signs of age, had just been removed. Photos from earlier in May showed the final pieces of the skywalk as it was being disassembled, while a new replacement bridge was being built in a temporary location around the corner on James Street. On the left of the image below where the sidewalk disappears, another Cadillac Fairview property at 401 Bay Street was in the midst of a modernization project, with exterior work platforms visible above the sidewalk.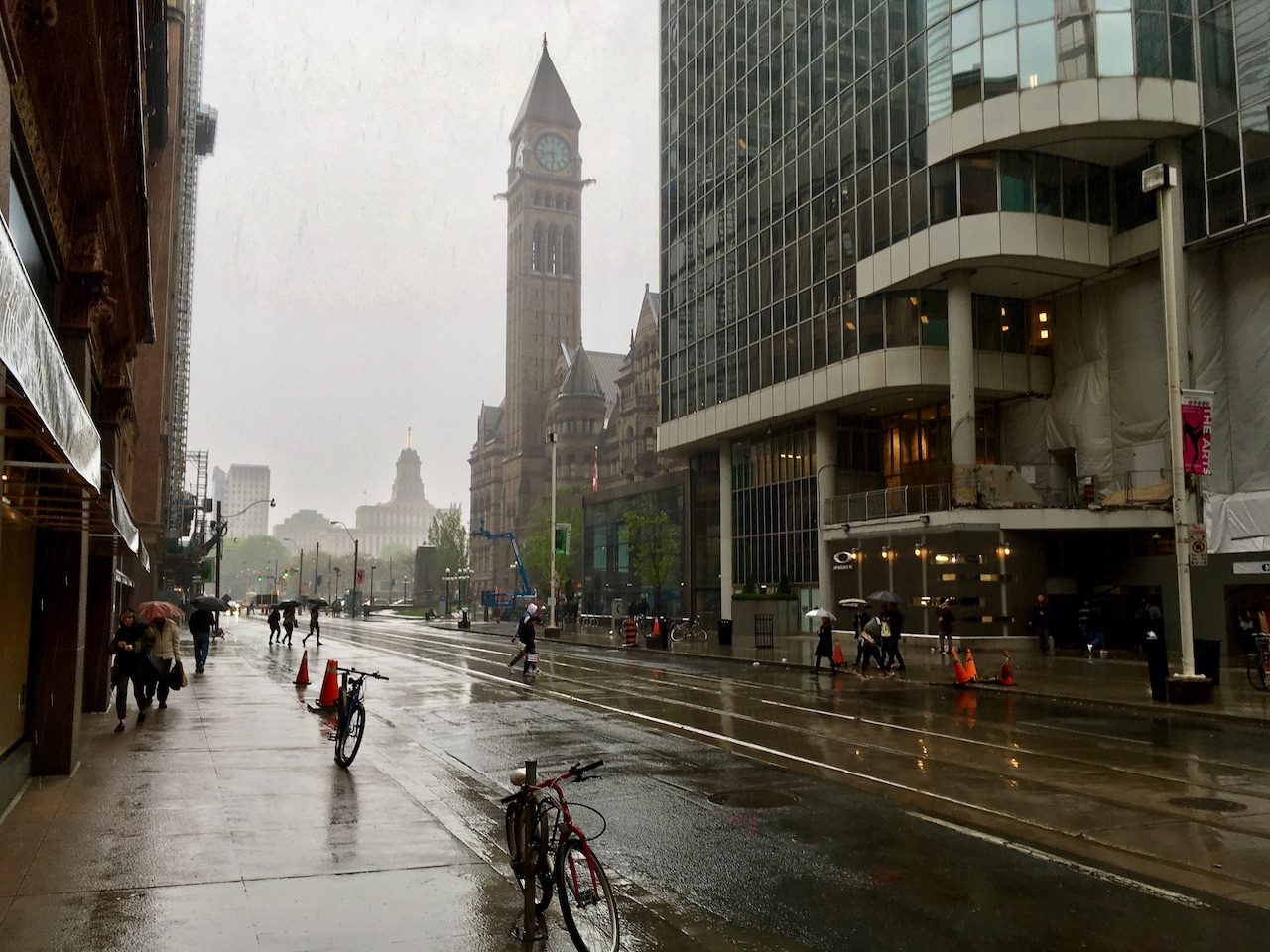 Looking west on Queen from west of Yonge, 2017, image by Forum contributor NBGtect
Zeidler returned to serve as executive architects for British-based WilkinsonEyre Architects for the new bridge. It was moved from James Street and hoisted into position above Queen Street in early July, 2017. Featuring a skin alternating between clear glazing and etched bronze panels, and a twisting form that links the differing architectural typologies of the two connected buildings, the new bridge opened to much fanfare in August, 2017. Its distinctive style has since been featured in film and television productions, as well as Nuit Blanche celebrations. In the 2020 view below, the bridge's night lighting and a TTC 501 streetcar both add to the view. In behind on the left, the 401 Bay Street recladding project is now nearly complete.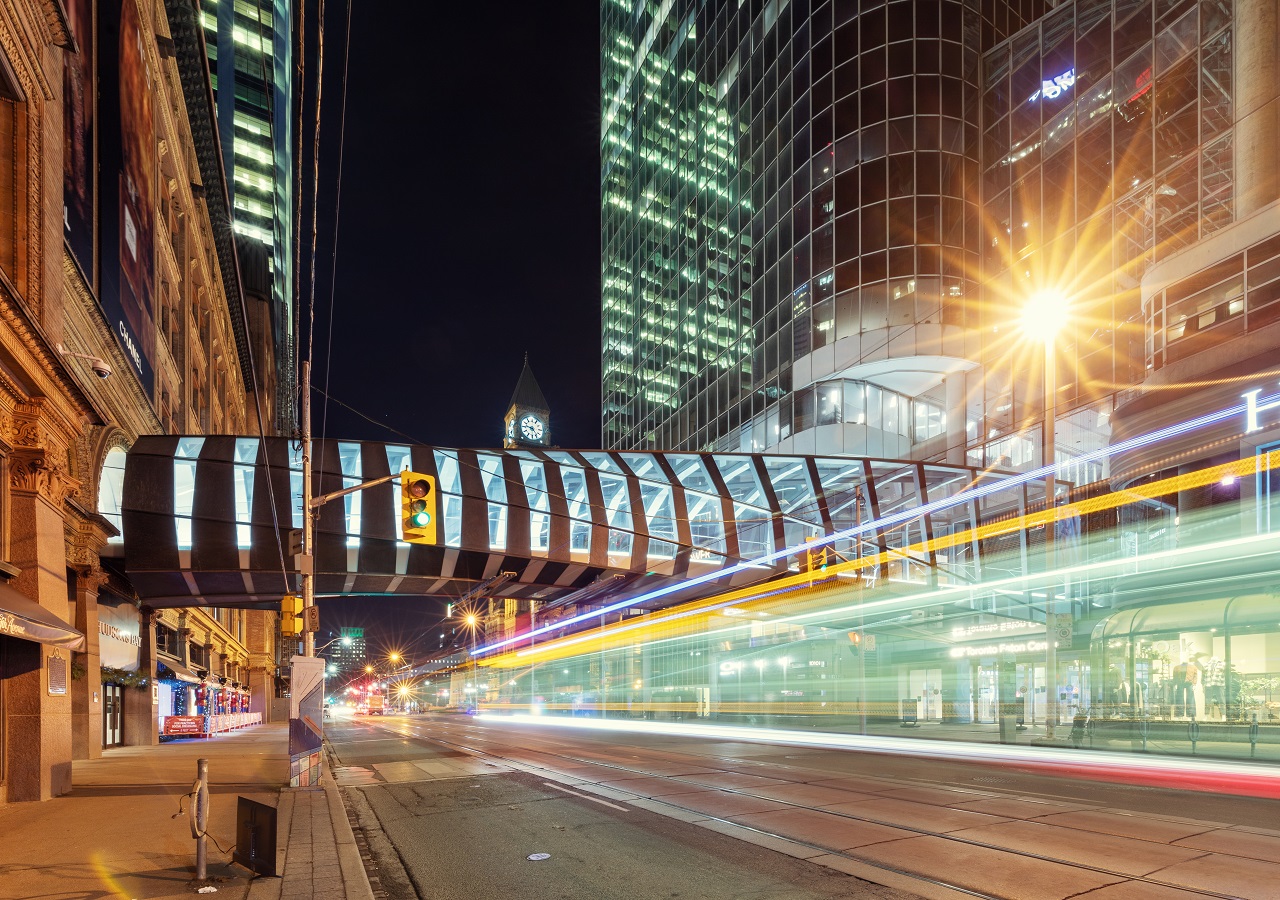 Looking west on Queen from west of Yonge, 2020, image by Jack Landau
We will return next week with another look at the changing face of Toronto. In the meantime, you can submit your own Throwback Thursday comparisons in our dedicated Forum thread for your chance to be featured in next week's edition.
* * *
UrbanToronto has a new way you can track projects through the planning process on a daily basis. Sign up for a free trial of our New Development Insider here.