This week's Throwback Thursday, our final instalment of it in 2020, takes us west of Toronto for a view of Mississauga's rapidly-developing Downtown. We travel back to the early months of 2018, when an aerial view facing northwest from just south of the Burnhamthorpe Road West and Confederation Parkway intersection showed active construction on two developments. To the left of centre, early stages of construction can be seen for Parkside Village Block 9, to become a pair of 38- and 50-storey towers with 6 blocks of townhouses. To the right of centre, Wesley Tower at Daniels City Centre was also early in its construction, working towards becoming a pair of 19- and 43-storey residential towers.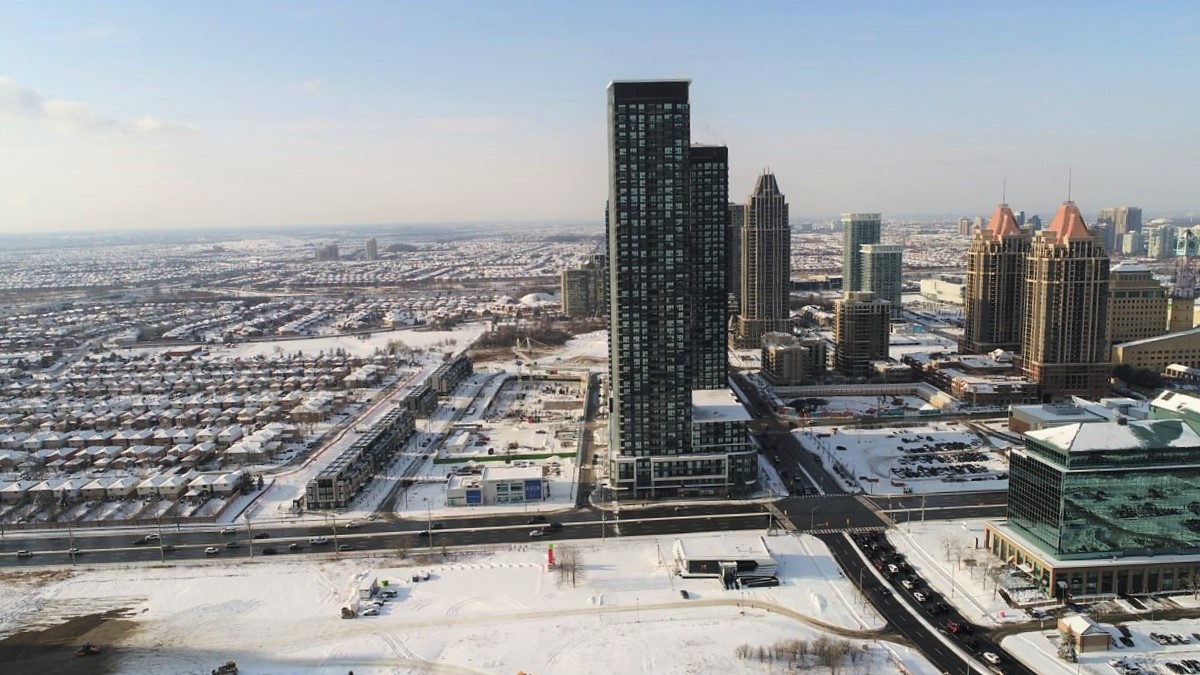 Downtown Mississauga, 2018, image by Forum contributor Jasonzed
A similar view captured in December, 2020 shows that the Parkside Village towers have since been completed, while at Wesley Tower, both buidings are topped-out as cladding installation wraps up. Even bigger changes are present in the foreground, where the M City community is set to add ten towers, including the city's three new tallest buildings now under construction. In the centre foreground, M1 & M2 are rising towards 60-storey heights, while the next phase M3 at M City is having its site excavated at the far left foreground, set to rise 77 storeys to a height of just over 260 metres.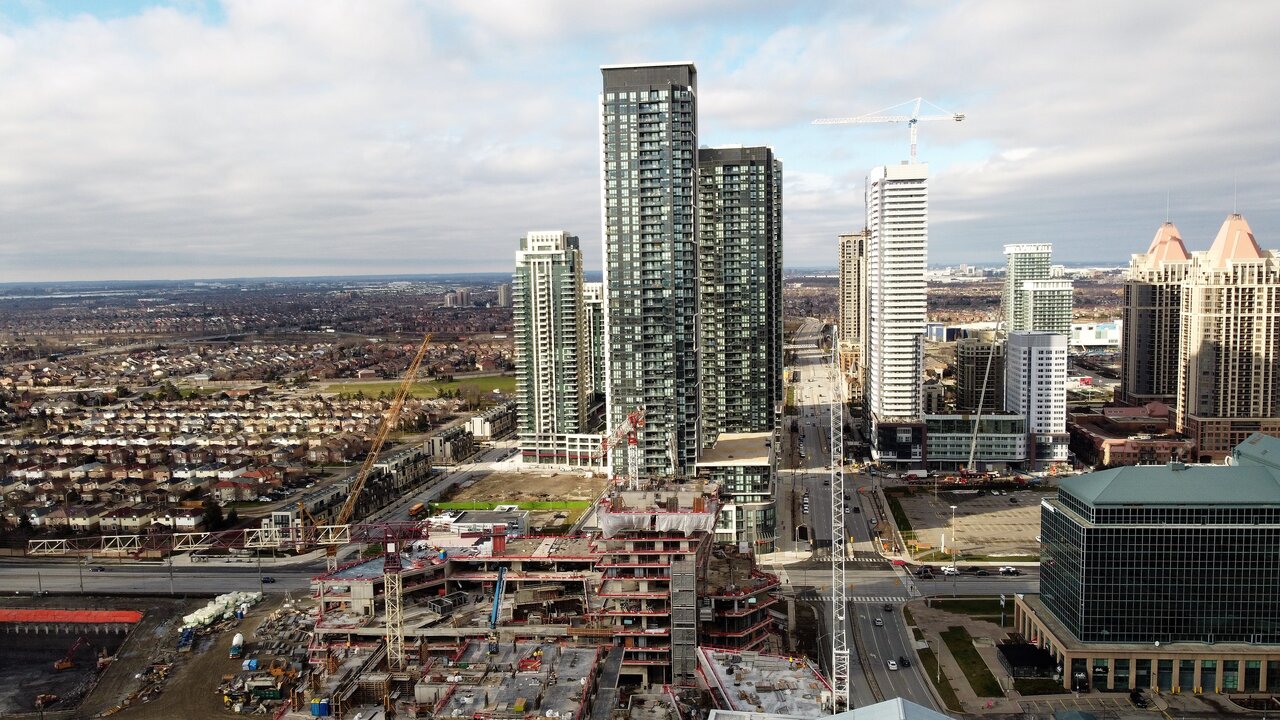 Downtown Mississauga, 2020, image by Forum contributor Jasonzed
We will return in a few weeks with another look at the changing face of Toronto. In the meantime, you can submit your own Throwback Thursday comparisons in our dedicated Forum thread for your chance to be featured in next week's edition.
* * *
UrbanToronto has a new way you can track projects through the planning process on a daily basis. Sign up for a free trial of our New Development Insider here.