It is close to four years since site clearing work marked the first activity in mid-2017 for The Rosedale on Bloor on the south side of Bloor just west of Sherbourne in Downtown Toronto. Construction of the 55-storey, IBI Group-designed condominium and hotel complex for Gupta Group would officially begin later that year. The last few months have seen much progress unfold, with the tower now rising taller and cladding now being applied.
The building is a complicated one: the lowest nine levels, plus a mezzanine level between the second and third floors—are hotel levels—a 188-suite Canopy by Hilton hotel—along with a condo lobby on the ground floor. The third and tenth floors are mostly amenities, many shared between the hotel and condo. From the eleventh floor up, it's all condo.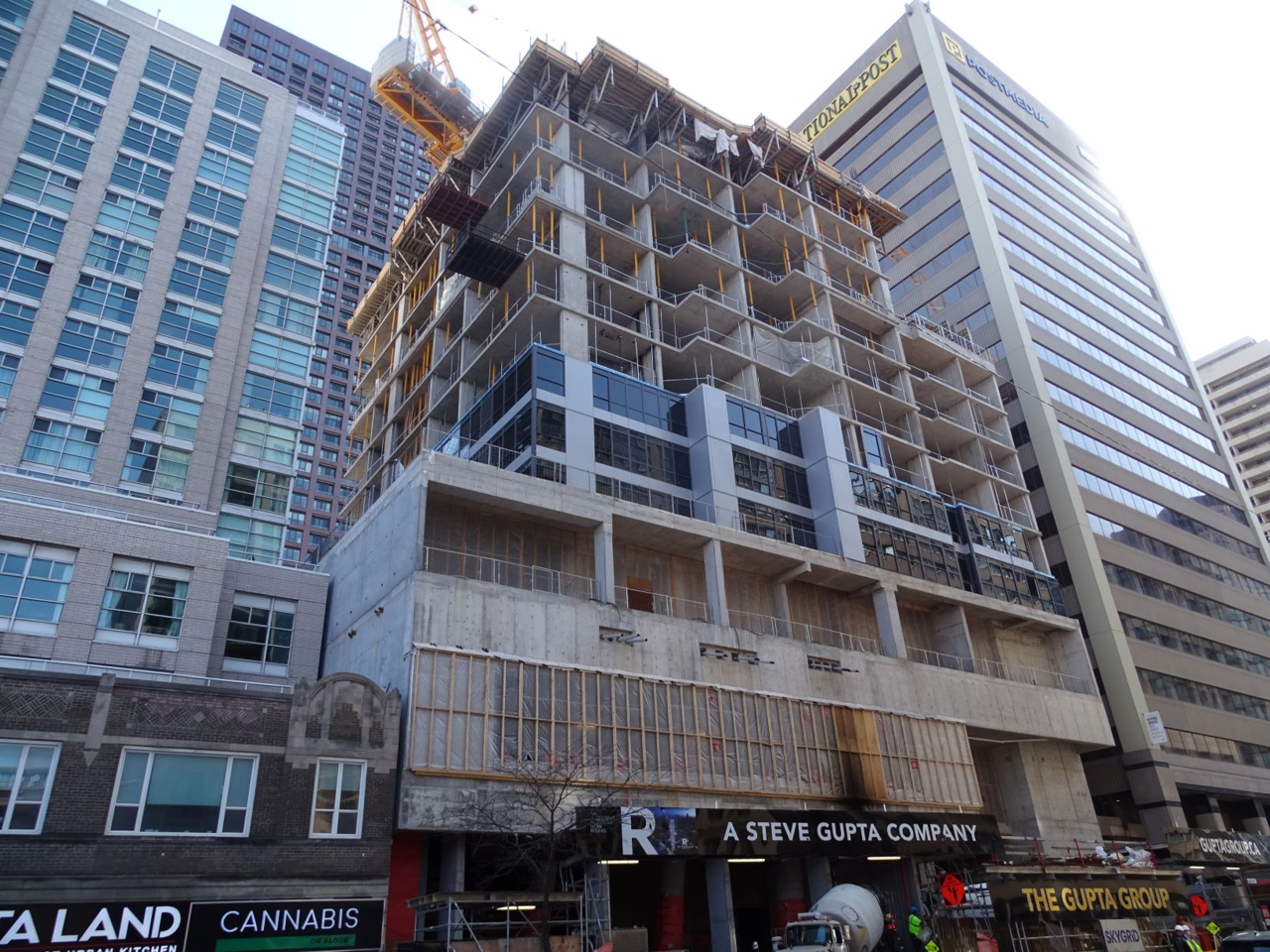 Looking south to The Rosedale on Bloor, image by UT Forum contributor Northern Light
On the Bloor Street side (seen above), the 14th floor of the tower is being formed. Now clear of its podium levels, the reduced area of condo tower footprint is translating to an increase in forming speed, with the smaller floors and repeating floor layouts able to be formed more quickly.
On the Selby Street side (seen below), a ten-storey section, all hotel, is now structurally complete and almost fully enclosed in a window wall cladding with a grid of grey aluminum panels framing dark-tinted windows.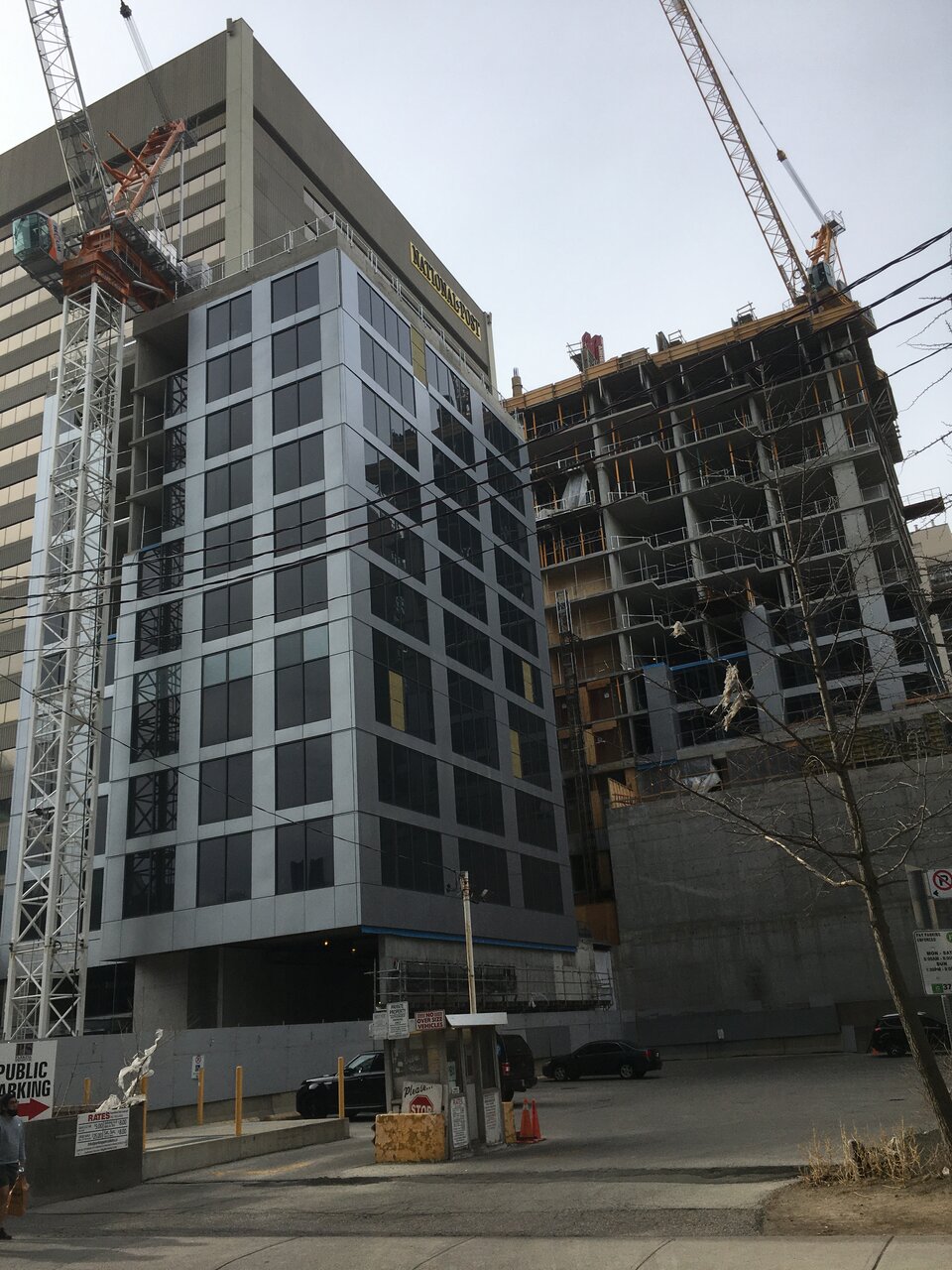 Looking north to The Rosedale on Bloor, image by UT Forum contributor Rascacielo
Back on the north side, as the Bloor Street tower ascends, cladding has begun to be applied to hotel levels, as high as the sixth floor, in a window wall system consisting of metal panels dark-tinted windows, and black aluminum mullions. The section of installed cladding offers a preview of the tower's final look.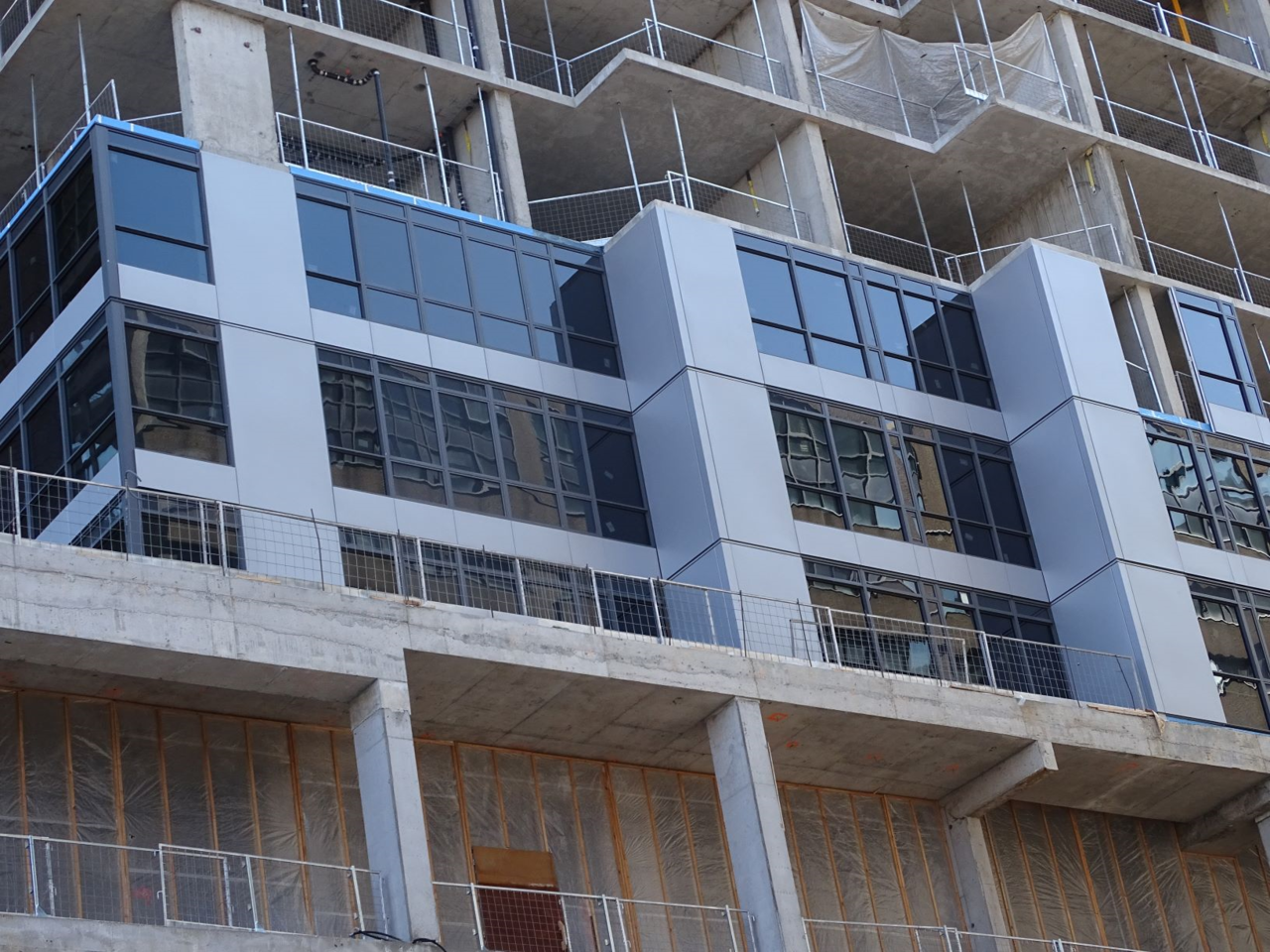 Cladding at The Rosedale on Bloor, image by UT Forum contributor Northern Light
Along with the hotel, the project is bringing 508 condominium units to the crossroads of the Rosedale, Bloor-Yorkville, and St James Town neighbourhoods.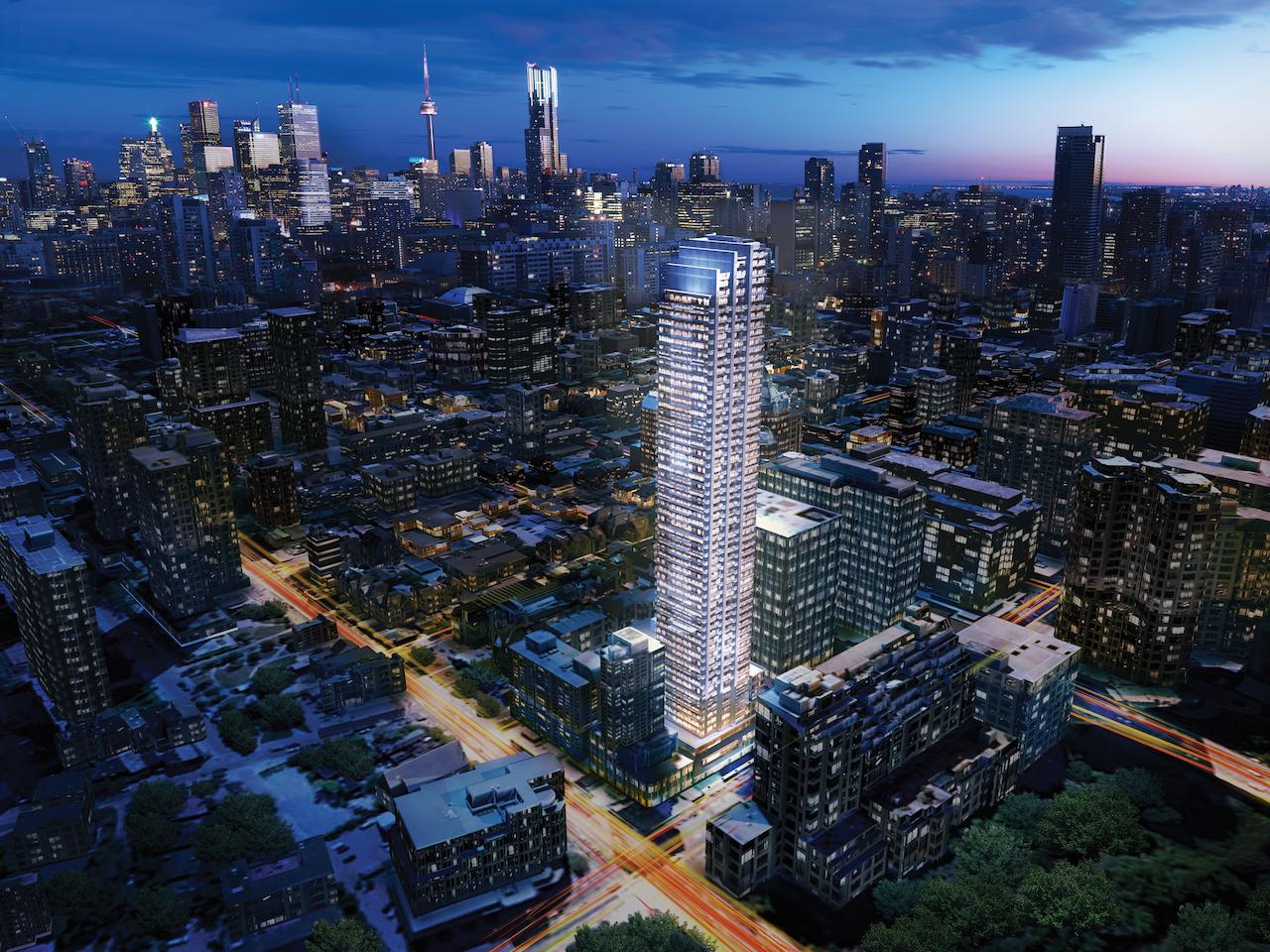 The Rosedale on Bloor, designed by IBI Group for the Gupta Group
You can learn more from our Database file for the project, linked below. If you'd like to, you can join in on the conversation in the associated Project Forum thread, or leave a comment in the space provided on this page.
* * *
UrbanToronto has a new way you can track projects through the planning process on a daily basis. Sign up for a free trial of our New Development Insider here.