A new condominium development is coming together at Roncesvalles Avenue and Howard Park Avenue, a few blocks south of Dundas West subway station. Named The Roncy for its eponymous Toronto neighbourhood, the eight-storey building by Worsley Urban Partners has been under construction since late 2018. Two and a half years later, the RAW-designed project is now moving closer to a completion targeted for later this year.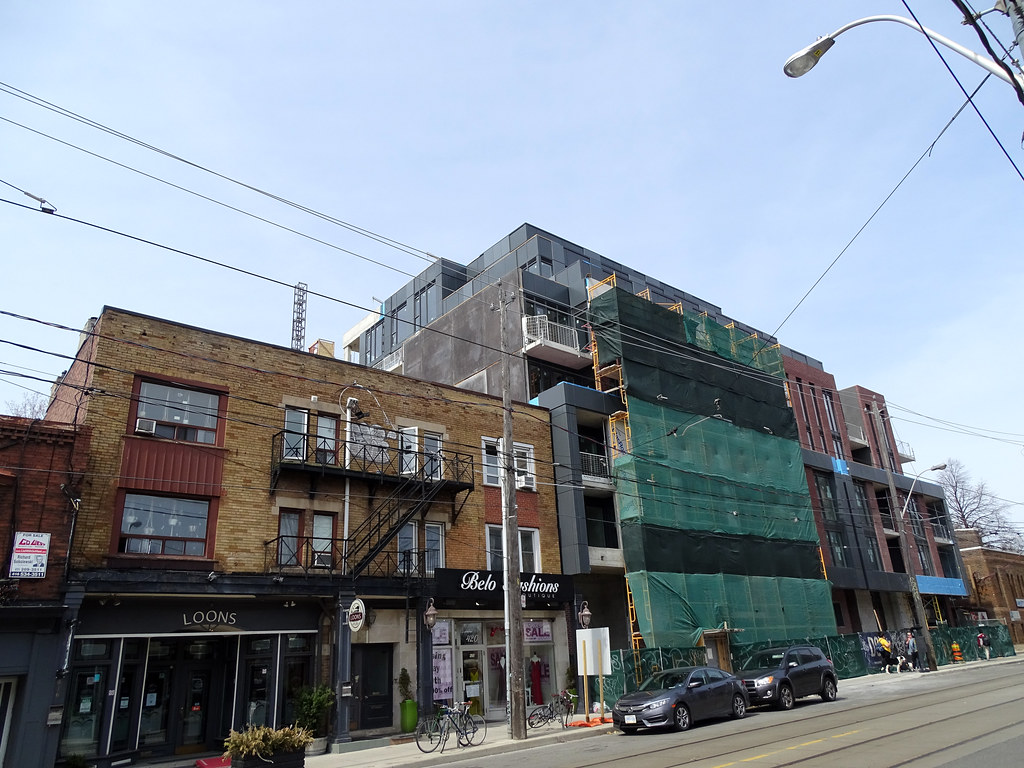 Looking northwest to The Roncy, image by Forum contributor drum118
Construction commenced at the end of 2018 with the arrival of drilling rigs. With the completion of shoring, excavation of the site began in 2019. With the pit excavated, a tower crane was installed in September, 2019, marking the start of forming for the building's underground levels. Forming surfaced by early 2020, beginning The Roncy's 29.56-metre rise above street level. The building saw the start of cladding installation in October, and reached structural completion the following month.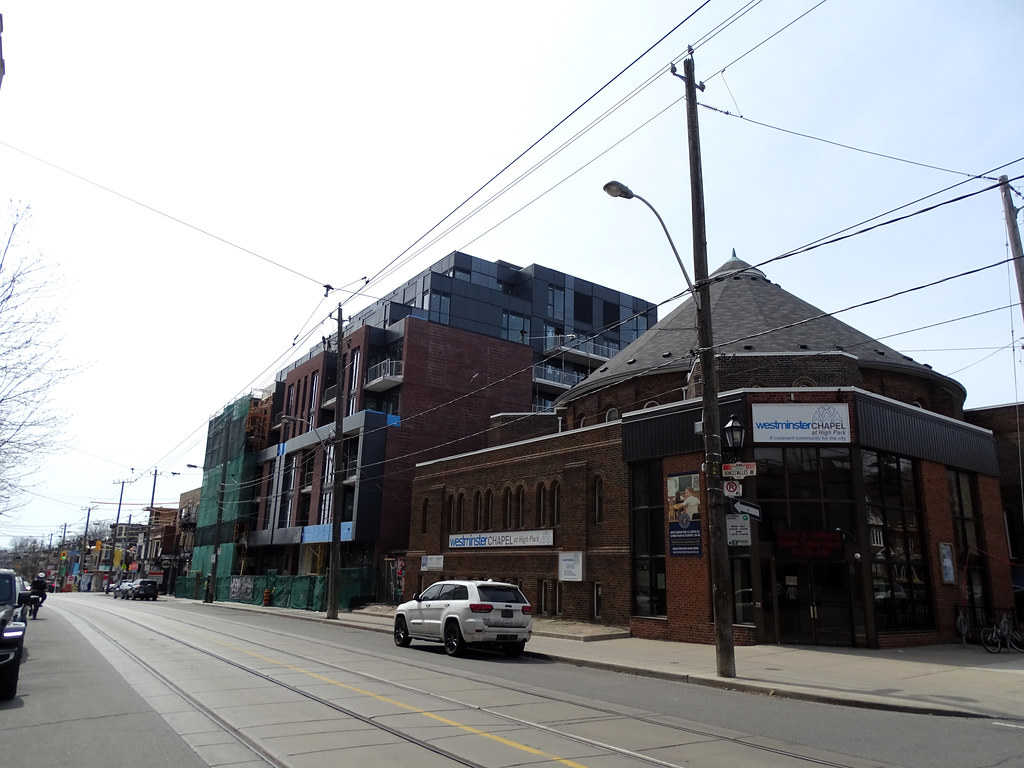 Looking south to The Roncy, image by Forum contributor drum118
Now into April, 2021 construction has advanced considerably, with the topped-out structure largely enclosed by cladding. The Roncy is being finished in a mix of brick, glazing, and light and dark-toned aluminum panels. The finishes are now installed up to the roofline in most places, while a scaffold remains in place at the south end of the site's Roncesvalles frontage as the final exterior work comes together there.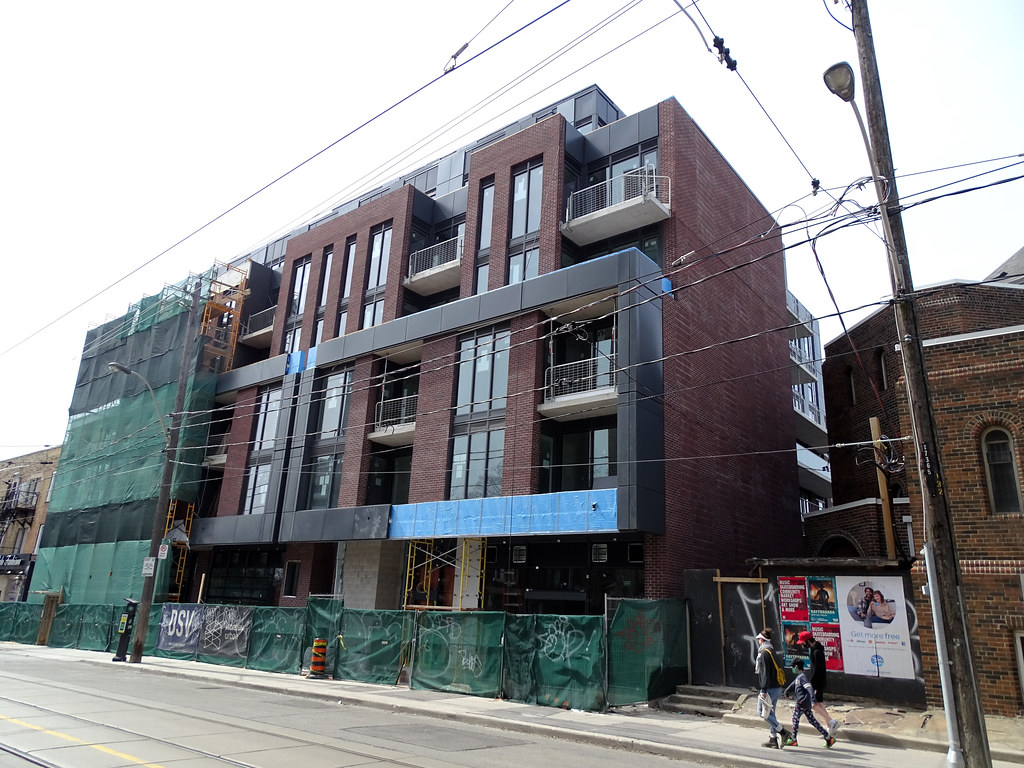 Looking southwest to The Roncy, image by Forum contributor drum118
Slated to welcome its first residents later this year, The Roncy is to feature 90 condominium units, anchored to the sidewalk with retail that will fill in a gap in storefronts to the north and south of the site along Roncesvalles Avenue.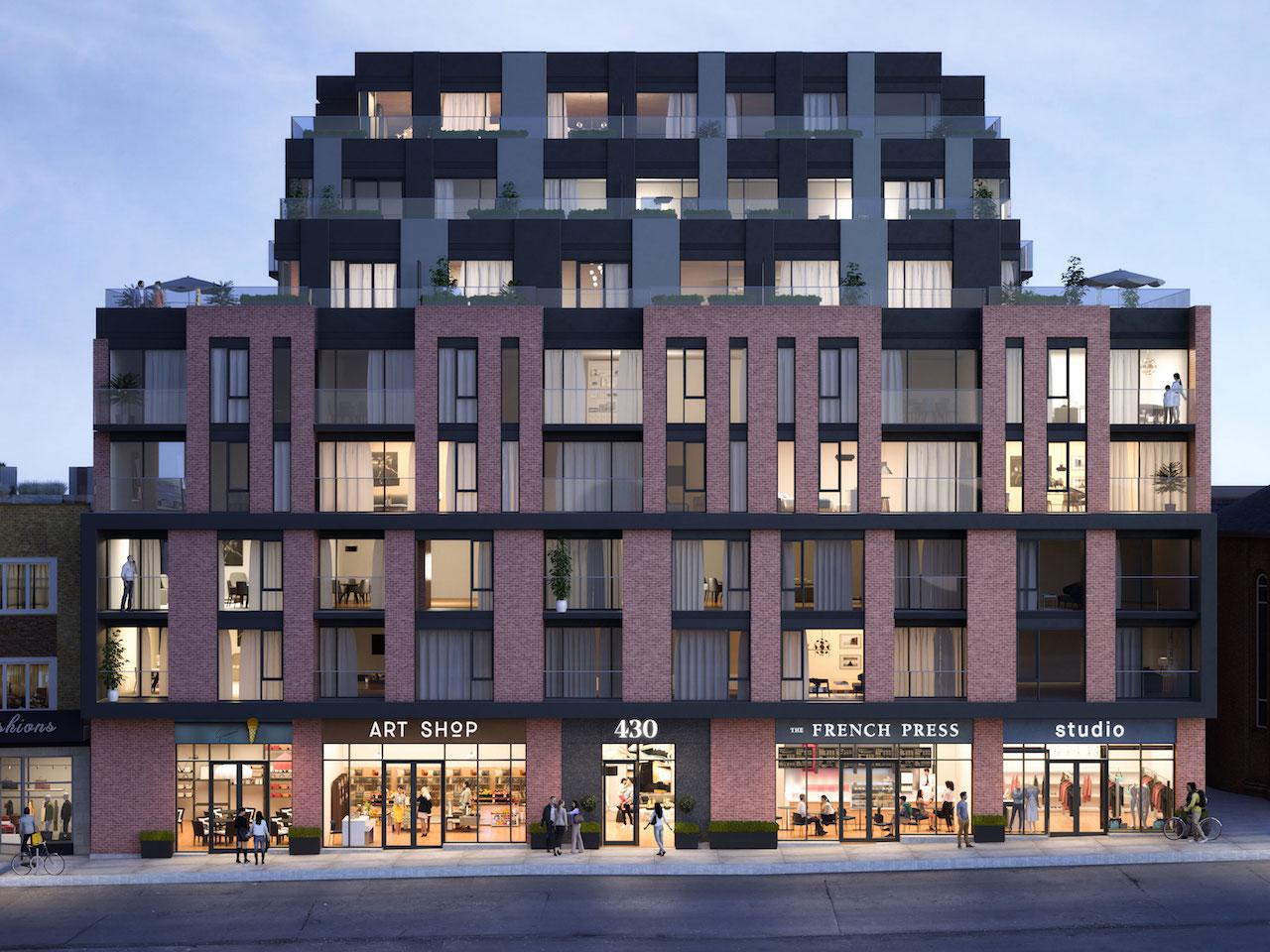 The Roncy, image via submission to City of Toronto
You can learn more from our Database file for the project, linked below. If you'd like to, you can join in on the conversation in the associated Project Forum thread, or leave a comment in the space provided on this page.
* * *
UrbanToronto has a new way you can track projects through the planning process on a daily basis. Sign up for a free trial of our New Development Insider here.