The mixed-income, master-planned revitalization of Toronto's 18-acre Alexandra Park community is perfectly characterized by its latest phase, a complex planned for the southeast corner of Dundas and Denison. The two-tower complex designed by CS&P Architects and SvN will comprise a condominium west tower from Tridel known as MRKT in a nod to the adjacent Kensington Market neighbourhood, and a Toronto Community Housing Corporation rental building to the east.
MRKT, image courtesy of Tridel
We have already looked at the condo building's general details, and taken a closer look at the amenities within. As marketing continues to roll out new information for the project, we're now getting a first look at floor-plans and pricing for the tower's range of suites. MRKT's 175 suites are available ranging from 516 to 1,475 ft² in area, and in one, two, or three-bedroom layouts.
At the more compact end of the range, suite 1F is a 533 ft² one-bedroom layout. Priced at $715,000, this suite is found on the tower's 11th, 12th, and penthouse floors, offering west-facing views.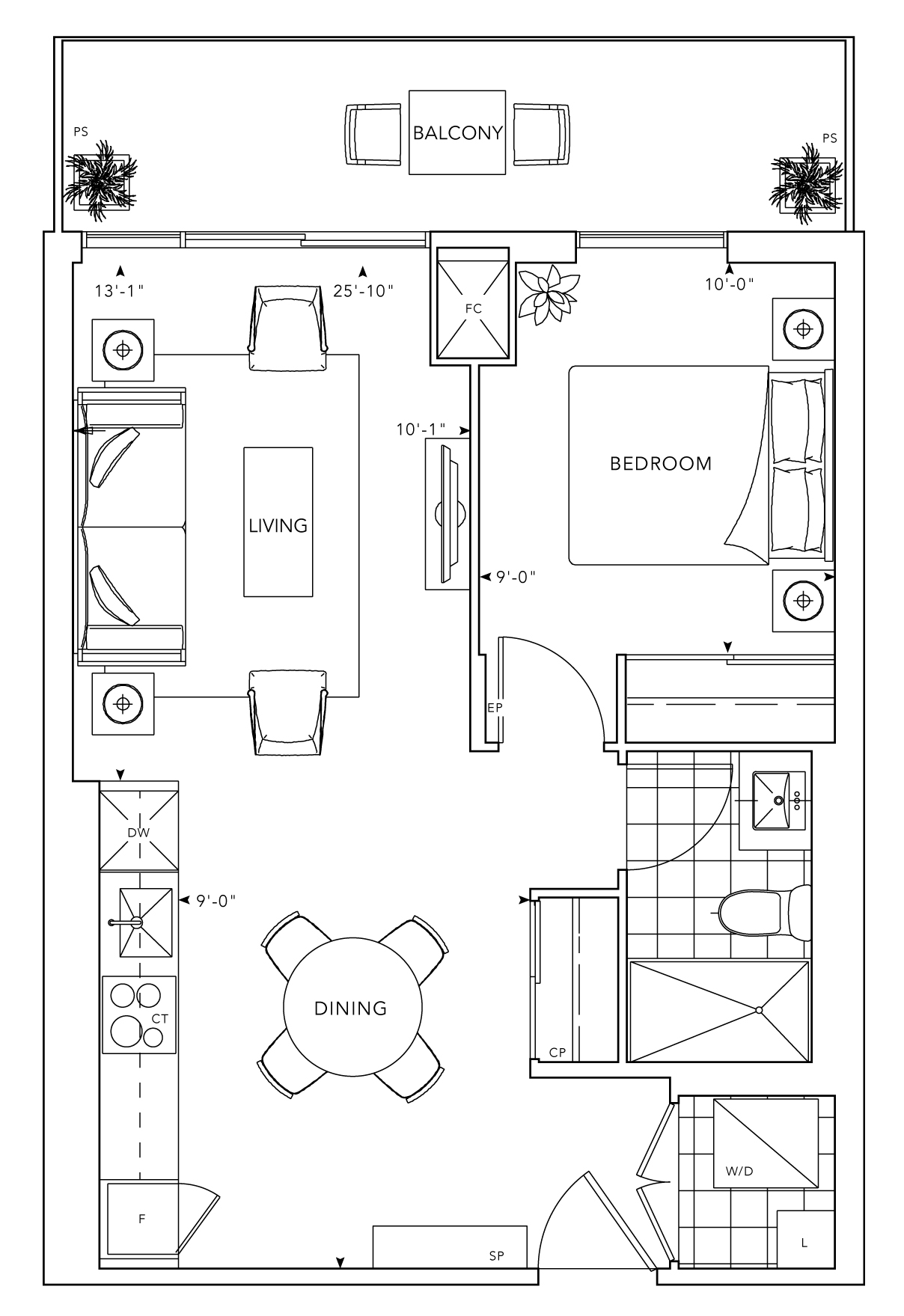 Suite 1F at MRKT, image courtesy of Tridel
Stepping up in size, suite 2X is a two-bedroom 2.5-bathroom layout located on levels four through seven. Measuring 1,022 ft² and priced from $1,235,000, this unit features a principal and second bedroom—each with ensuite bathrooms—and a powder room, an open-concept kitchen and dining area, and a corner balcony offering southeast views.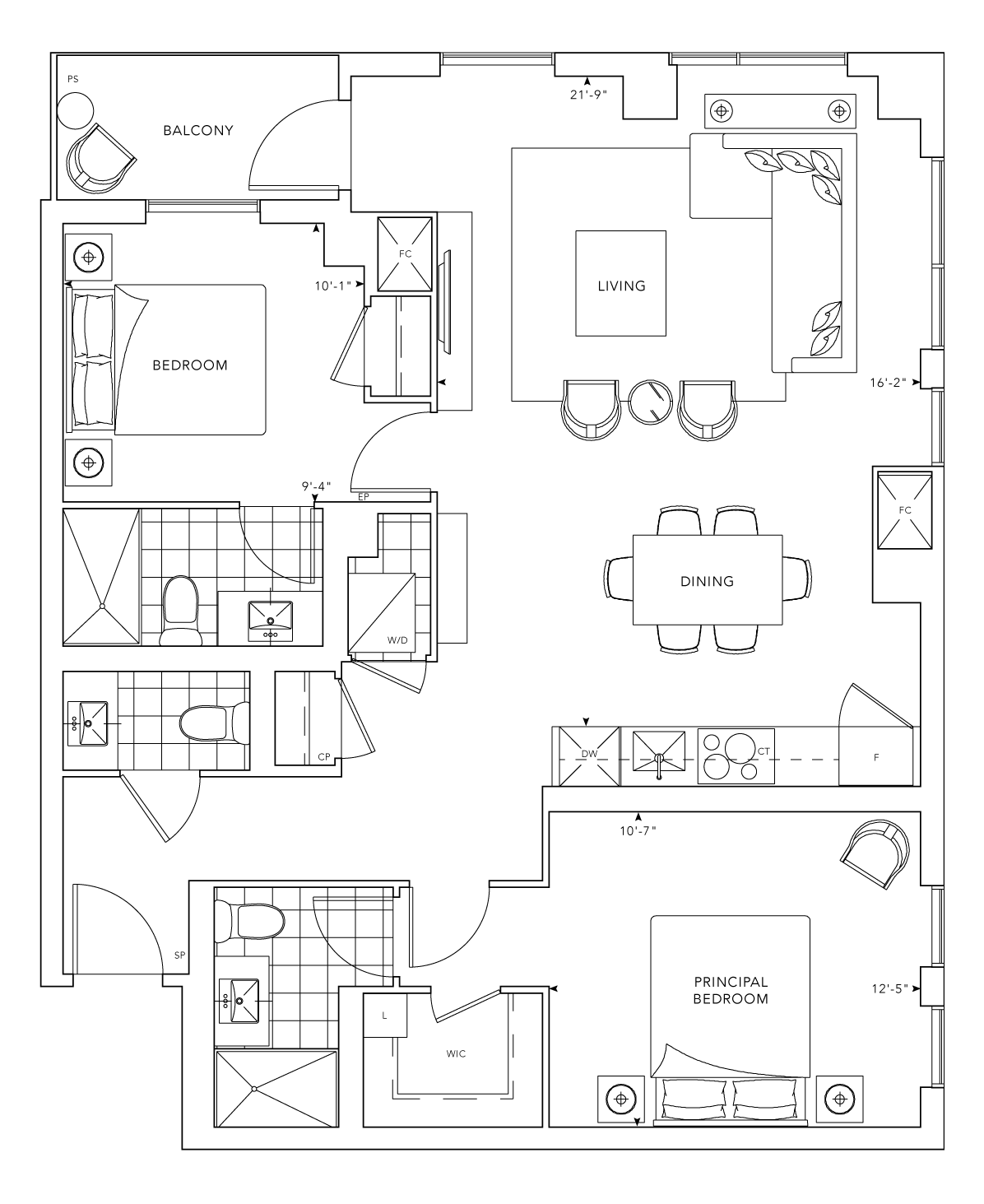 Suite 2X at MRKT, image courtesy of Tridel
Among the three-bedroom plans, the largest suite currently listed on the project's website is layout 3G, a 1,270 ft² 2.5-bathroom suite located on levels three through seven. Priced at $1,535,000, this spacious unit offers walk-in closets in all three of its bedrooms, while the master bedroom's ensuite bathroom offers double sinks.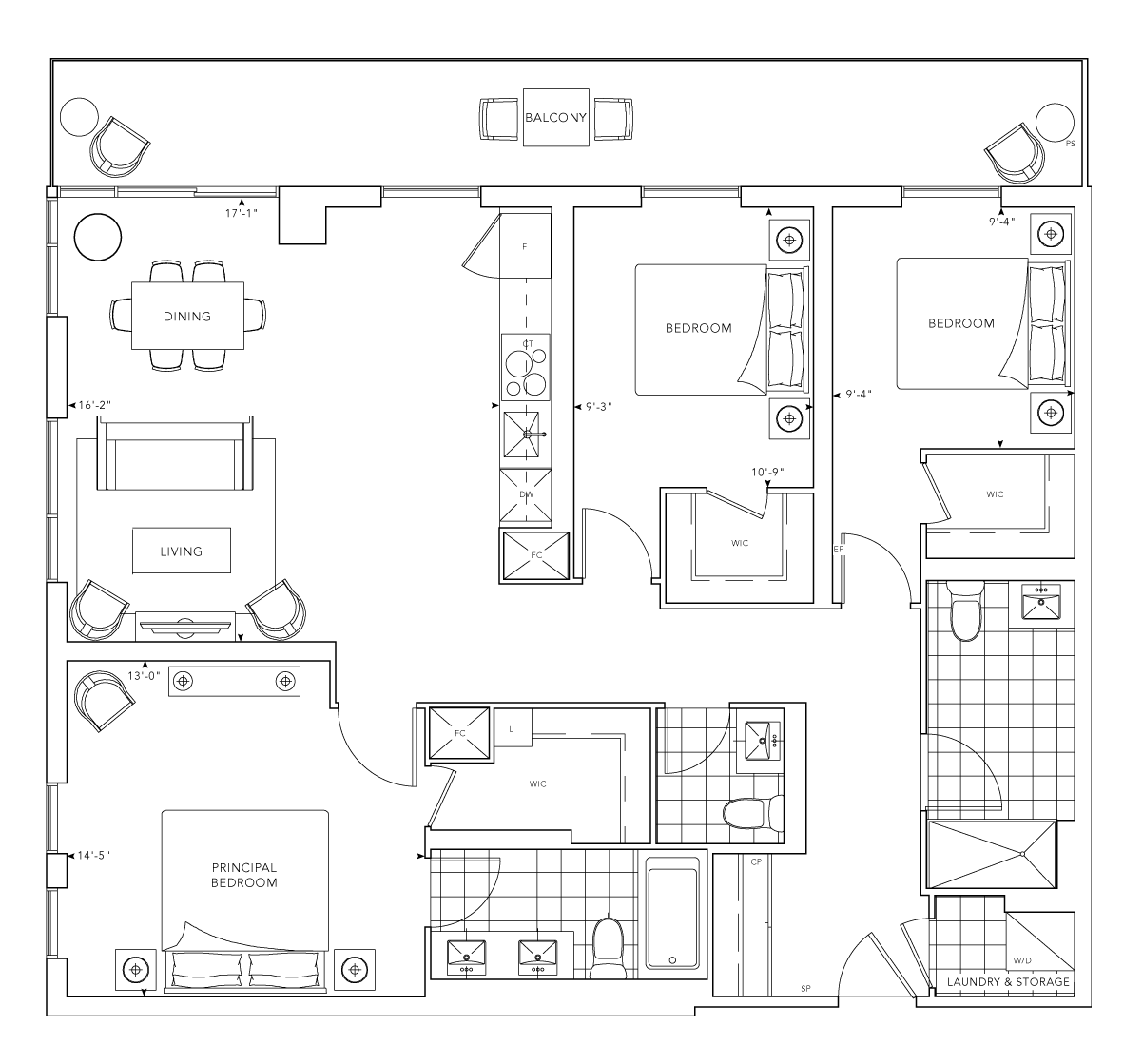 Suite 3G at MRKT, image courtesy of Tridel
With tentative occupancy set for Fall, 2024, the project's 175 condo units will join Tridel's previous condominium buildings in the area—SQ and SQ2—towards a total of 1,540 new market condominium units in Alexandra Park. The mixed-income neighbourhood regeneration also includes 410 new rent-geared-to-income units and 396 refurbished rent-geared-to-income units.
Additional information and images can be found in our Database file for the project, linked below. Want to get involved in the discussion? Check out the associated Forum thread, or leave a comment below.
* * *
UrbanToronto has a new way you can track projects through the planning process on a daily basis. Sign up for a free trial of our New Development Insider here.