Toronto's Hospital Row is growing as construction presses on for SickKids Hospital's new Patient Support Centre (PSC) at 175 Elizabeth Street. The 22-storey, B+H Architects-designed building has been under construction since its October, 2019 ground breaking, with much progress evident a year and a half later, the project now surpassing a significant milestone with the forming of its ground floor.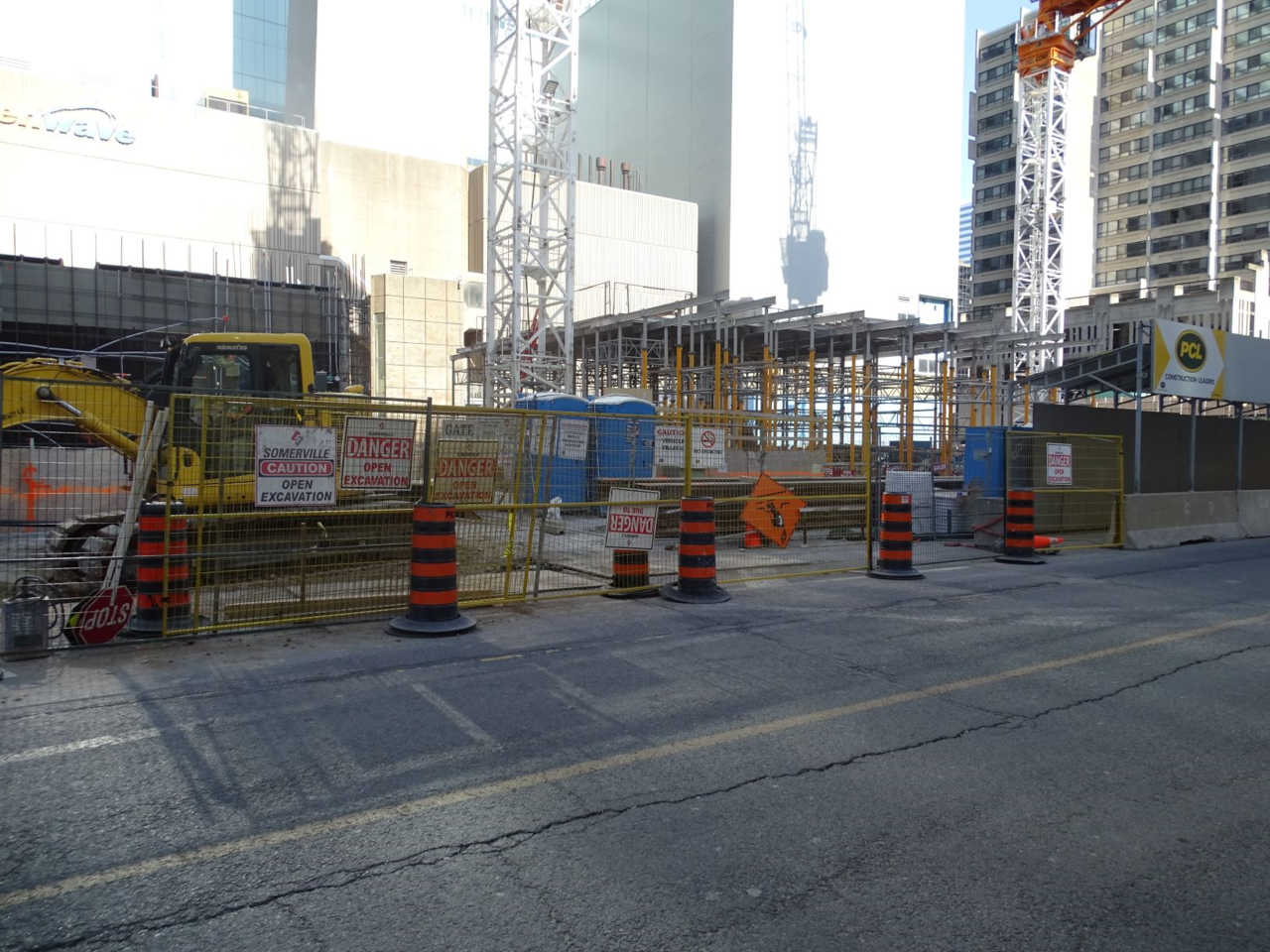 Looking southeast across site of SickKids Patient Support Centre, April, 2020, image by Forum contributor Northern Light
While the site officially broke ground in the Fall of 2019, site activity began in the Spring of that year when crews from PCL and Priestly Demolition began demolition of the Elizabeth McMaster building, a Postmodern 8-storey laboratory and administrative centre that was built in the mid-1980s. Shoring and excavation prepped the site into early 2020, and at the time of our last update in September, 2020, a crane had recently been installed to aid in the underground forming process.
In the months since, the tower's two underground levels have taken shape. With no parking underground here, the lower B2 level will house simulation spaces, a computing room, and service and storage spaces, while the upper B1 level will host an Enwave heating/cooling plant, washrooms and change rooms, service rooms, a cistern, and bicycle parking.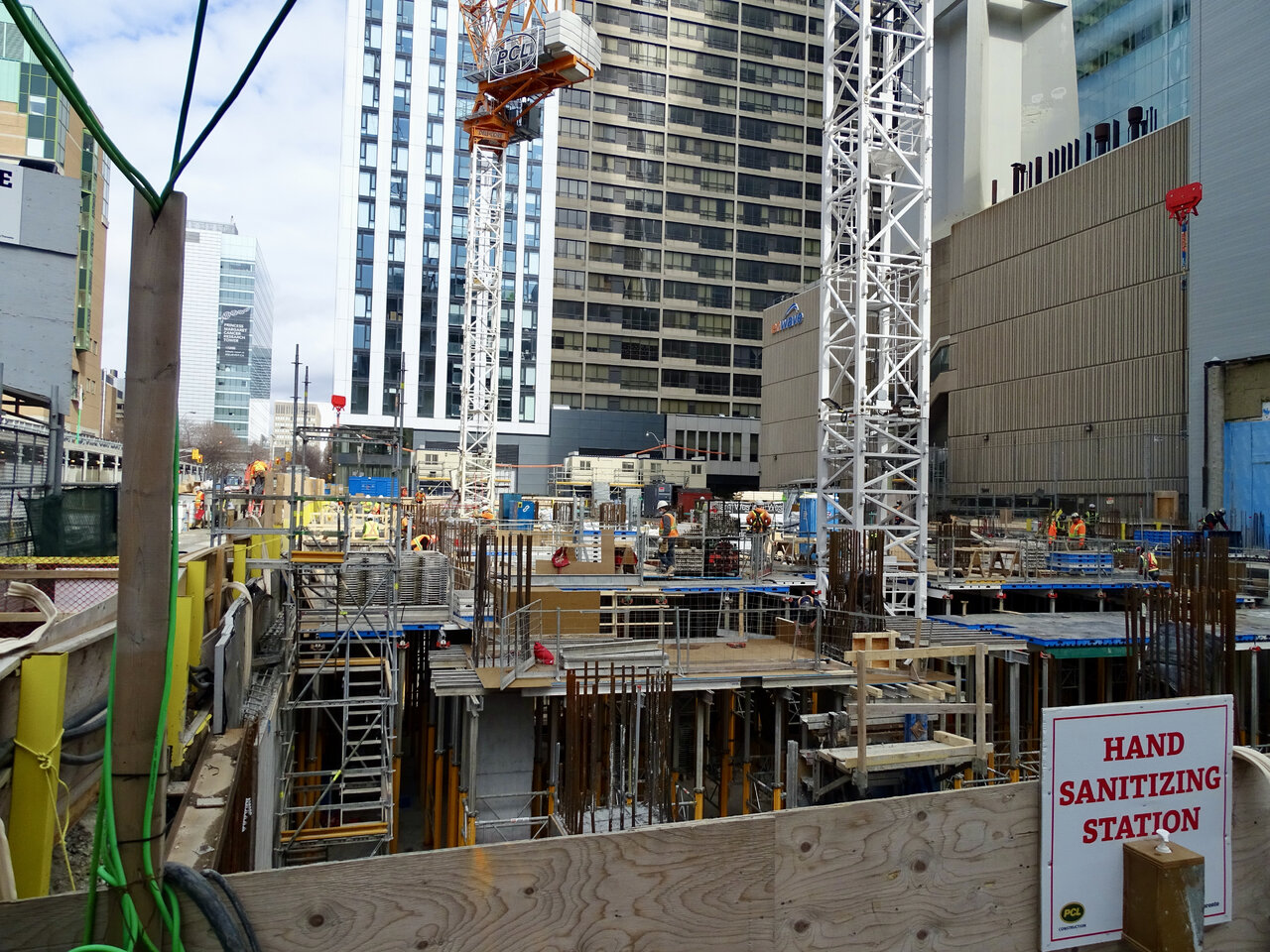 Looking north across site of SickKids Patient Support Centre, March 24, 2020, image by Forum contributor Red Mars
Concrete and steel began to rise above grade towards the end of March, as seen in the image above, while in the April image below, forms for walls and columns for the ground floor and shoring posts for the level two concrete slab also being erected.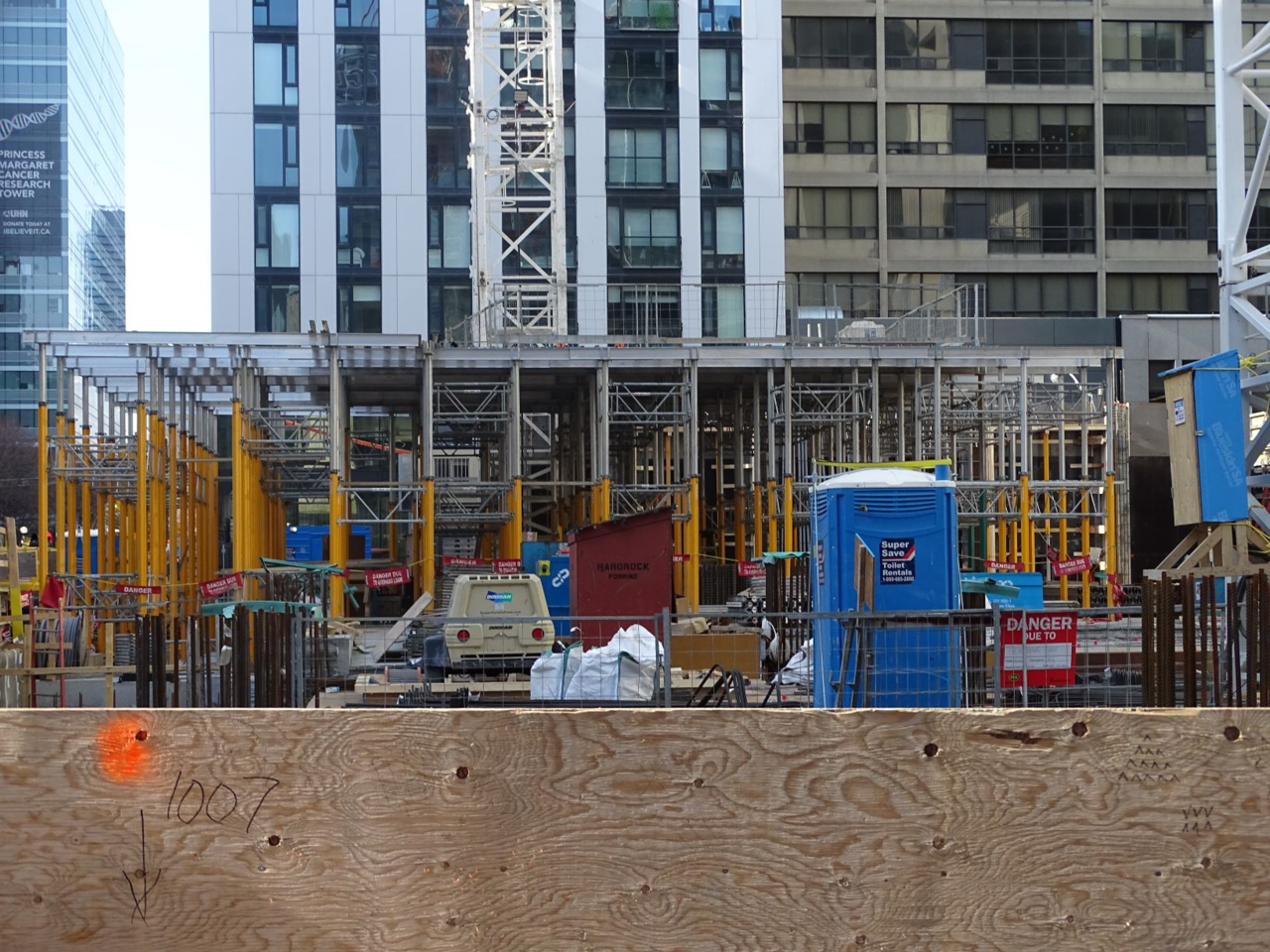 Looking east across site of SickKids Patient Support Centre, April, 2020, image by Forum contributor Northern Light
The PSC represents the first phase in the larger Project Horizon program from SickKids, a large-scale, long-term redevelopment project that will renew virtually all care and support areas of the institution's campus. Included in this first phase is the SickKids Learning Institute, with a capacity of 1,000 employees, students, and learners annually, along with a variety of collaboration and activity spaces accessible to all staff from across the campus.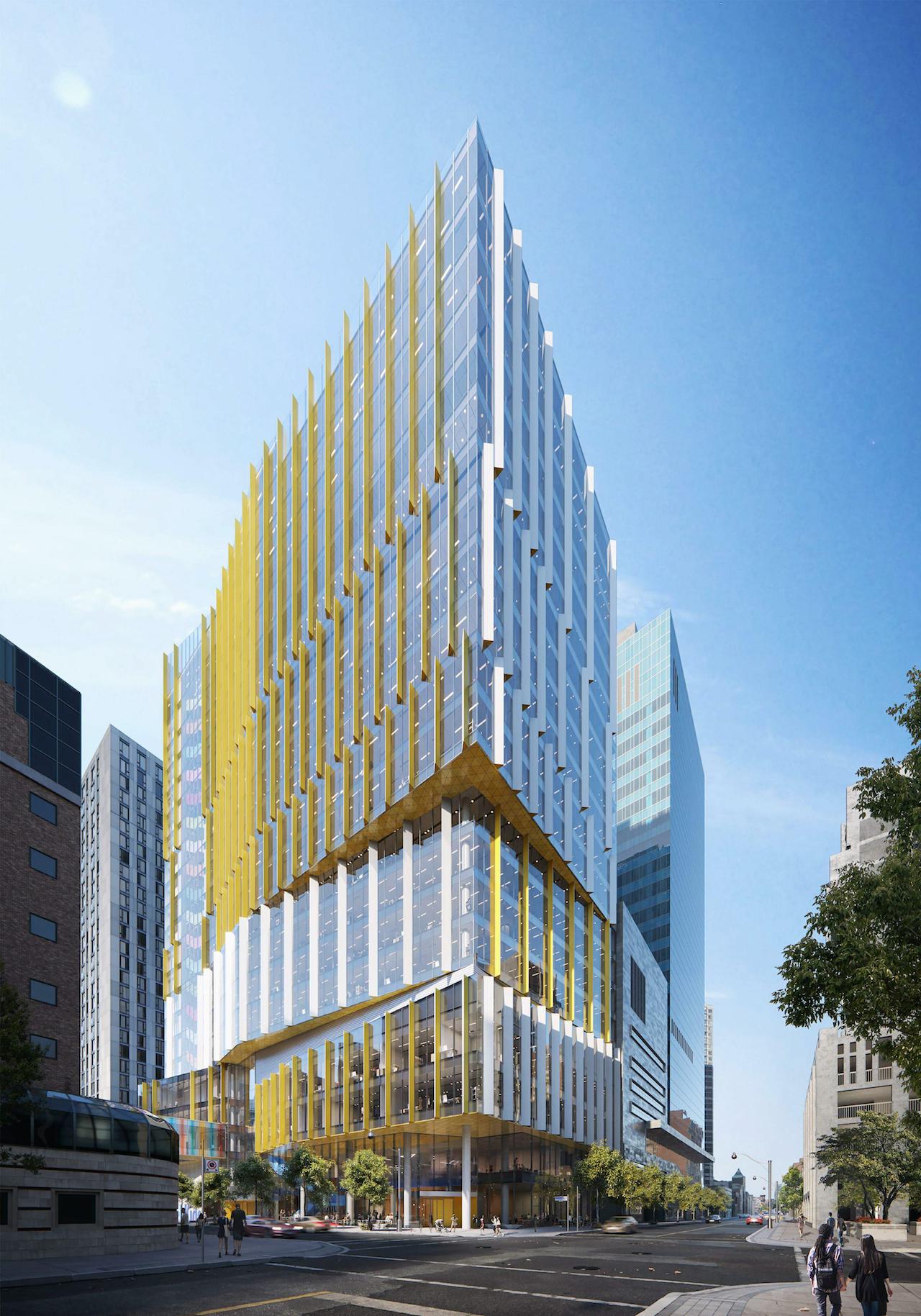 SickKids Patient Support Centre, image via submission to City of Toronto
You can learn more from our Database file for the project, linked below. If you'd like to, you can join in on the conversation in the associated Project Forum thread, or leave a comment in the space provided on this page.
* * *
UrbanToronto has a new way you can track projects through the planning process on a daily basis. Sign up for a free trial of our New Development Insider here.