Revisions have been made to a proposed development in Toronto's Don Valley Village neighbourhood, at 20 Godstone Road, first submitted to the City in February of 2019. Located just northeast of the Don Mills Subway Station, the proposal for the mid-rise development is seeking a zoning by-law amendment. Developed by Fieldgate Urban and designed by IBI Group, the proposal calls for 2 mid-rise apartment buildings rising to 9 and 12 storeys on a 1.1-hectare property that currently contains a 15-storey Tower-in-the-Park' style apartment building in its centre. The new buildings would replace some underused open space and surface parking that fronts both Don Mills Road and Godstone Road.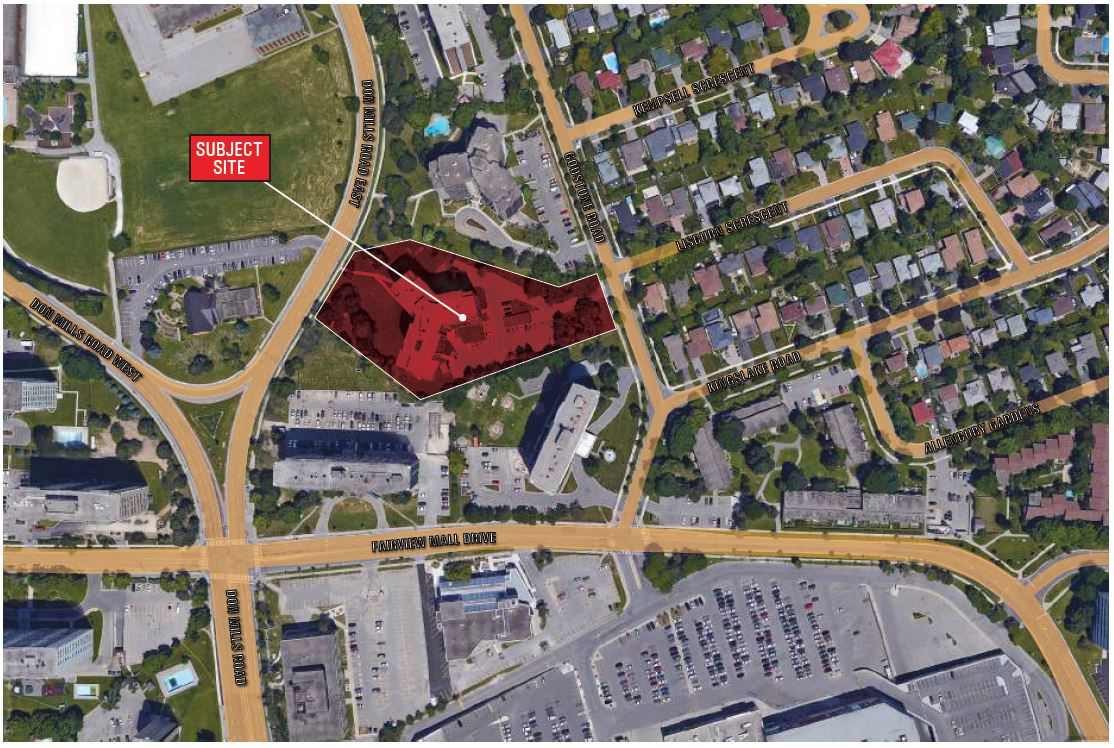 Aerial View of Site, 20 Godstone Road, Toronto
The original proposal was for 8 and 14 storey rental buildings to flank the existing 15-storey rental tower on the site, located on the east side of Don Mills Road, north of Fairview Mall. The 8-storey tower was to be built on the east side of the site, fronting onto Godstone Road, while the 14-storey tower was to be built on the west side of the site, fronting Don Mills Road. The revised proposal changes the heights of the east building to be 9 storeys and the west building to 12.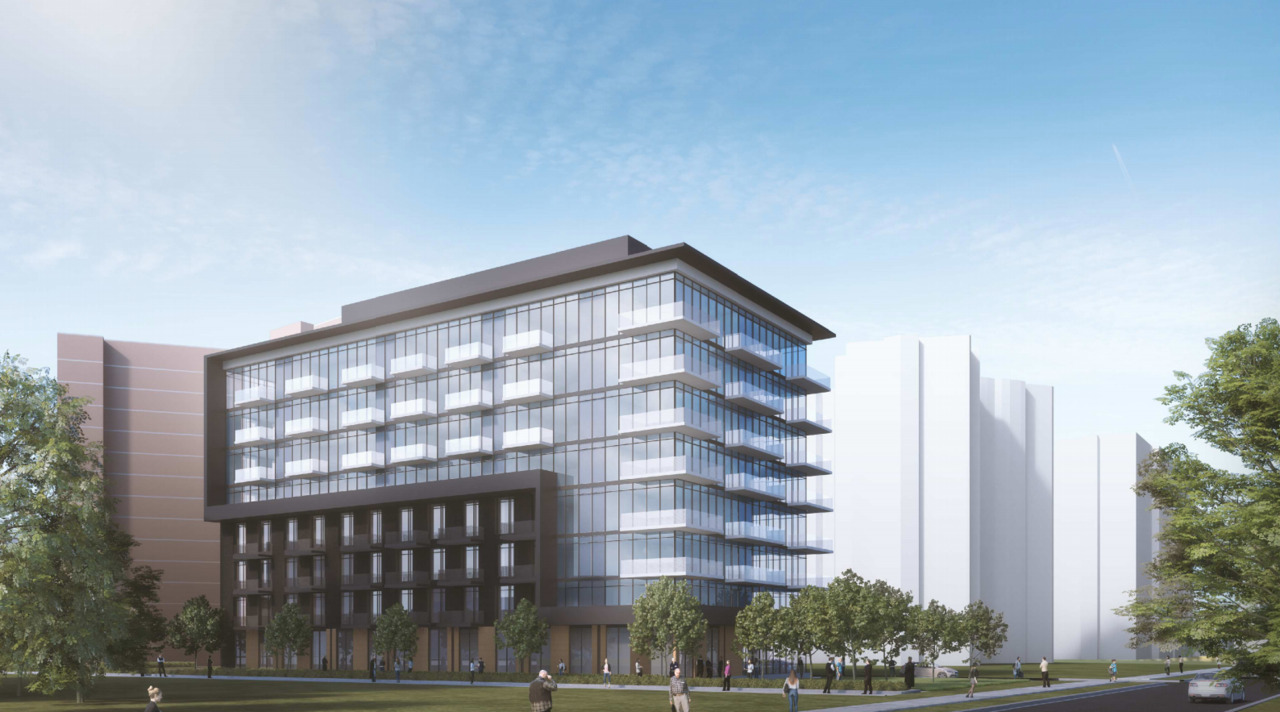 Old Proposal for East Building, 20 Godstone Road, City of Toronto
The new proposal sees the total Gross Floor Area (GFA) reduced from 34,480 m² to 31,939 m², all of it being residential space, with the number of proposed units decreasing from 248 to 225. The breakdown for the residential units in the revised proposal is 112 one-bedrooms , 91 two-bedrooms, and 22 three-bedrooms.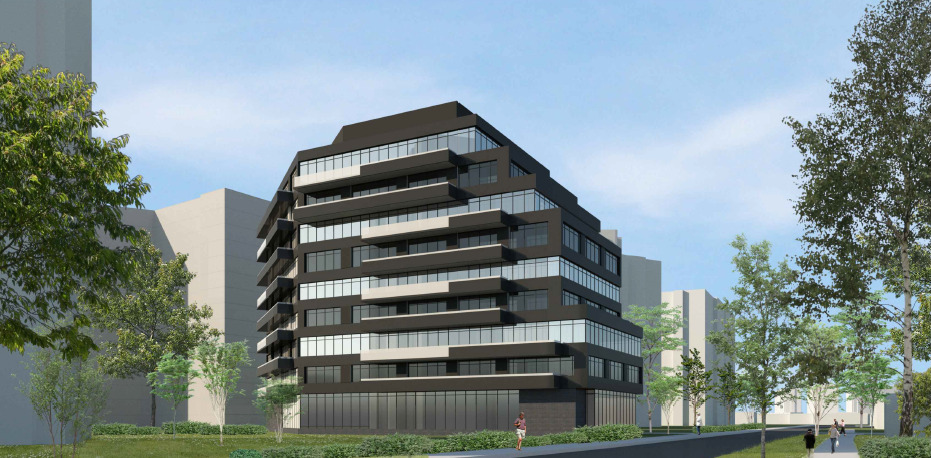 New Proposal for East Building, 20 Goldstone Road, IBI Group, Toronto
At 5.16 m² of total proposed amenity spaces per unit, the application provides more than the City requirement of 2 m² of indoor amenity space and 2 m² of outdoor amenity space per unit. A total of 368 parking spaces are proposed, 328 spaces for residents and 40 for visitors. Of these, 13 would be open surface spaces, and 355 being below grade in an underground structure.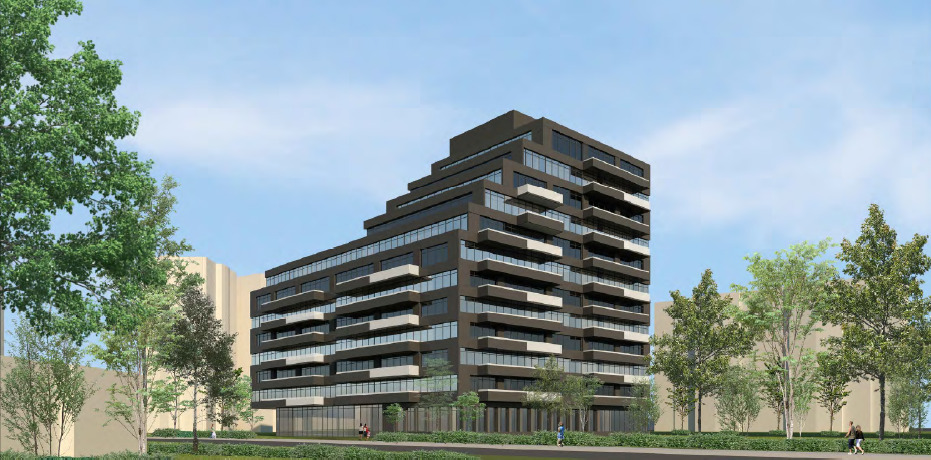 New Proposal for West Building, 20 Goldstone Road, IBI Group, Toronto
Additional information and images can be found in our Database file for the project, linked below. Want to get involved in the discussion? Check out the associated Forum thread, or leave a comment in the space provided on this page.
* * *
UrbanToronto has a new way you can track projects through the planning process on a daily basis. Sign up for a free trial of our New Development Insider here.