A revised application seeking Site Plan Approval from the City of Toronto advances plans for a new mid-rise condominium development from The Benvenuto Group, anticipated to soon begin construction on St Clair Avenue West. Set to bring a sculptural design from StudioAC and +VG Architects • The Ventin Group, Monza Condos has been advancing through the planning process, while introducing changes that bring it closer to shovel-ready.
Following an earlier 2019 application to the Etobicoke York Committee of Adjustment, where the project was granted conditional approval for a Minor Variance that increased its height from nine to ten storeys among other small changes, gaining full approval earlier this year. Since then, further revisions have been introduced in the October 2020 submission.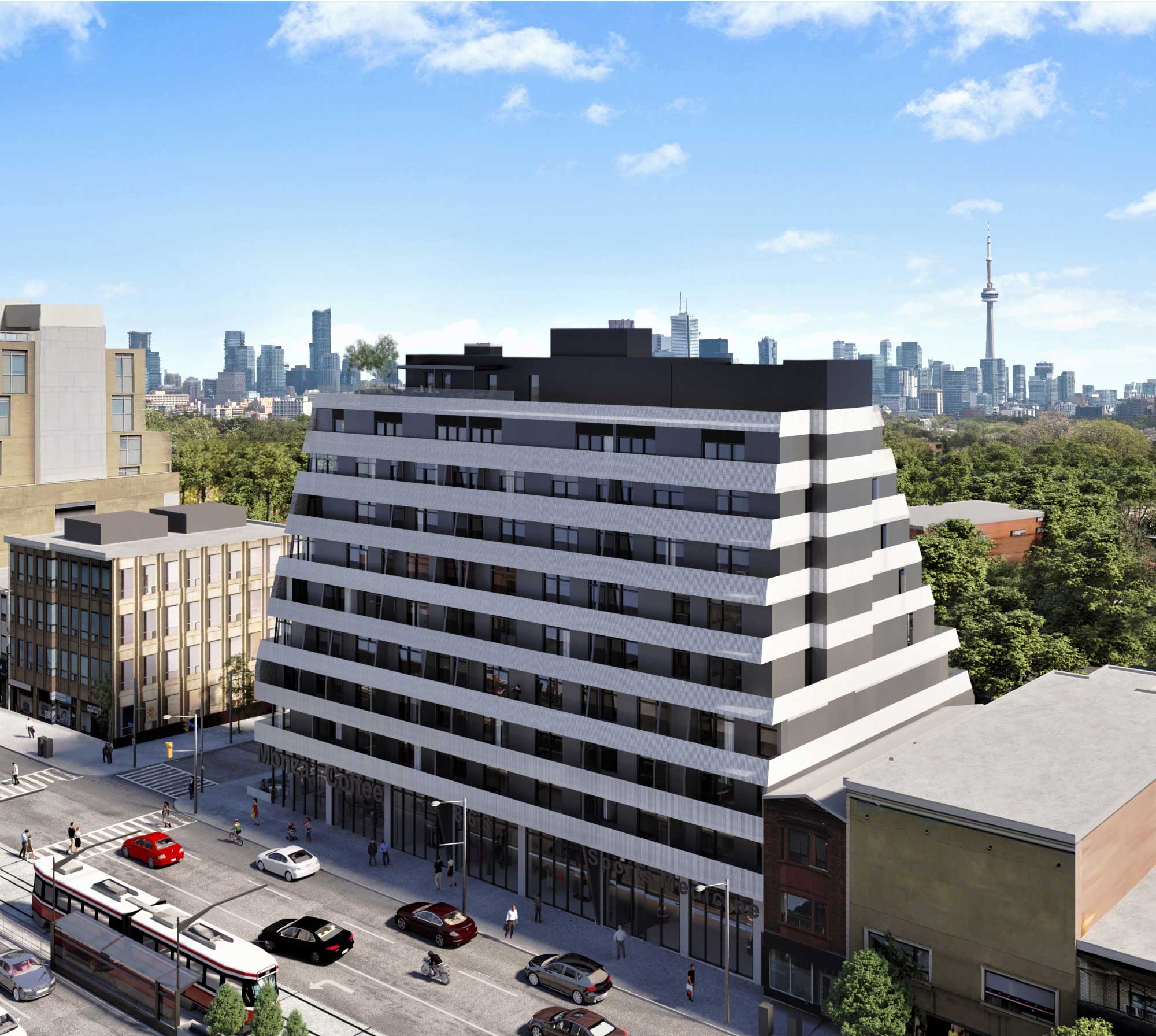 Looking southeast over Monza, image courtesy of The Benvenuto Group
The most notable change in the resubmission is the removal of one level of underground parking from what was previously planned as a three-level garage. The removal of the P3 level and relocating of services to the P2 level has resulted in other minor reconfigurations to the plan, including revisions to parking layouts on P1 and P2 to maximize space for the planned 57 parking spots, with 52 long-term resident spaces and 5 shot-term visitor spaces.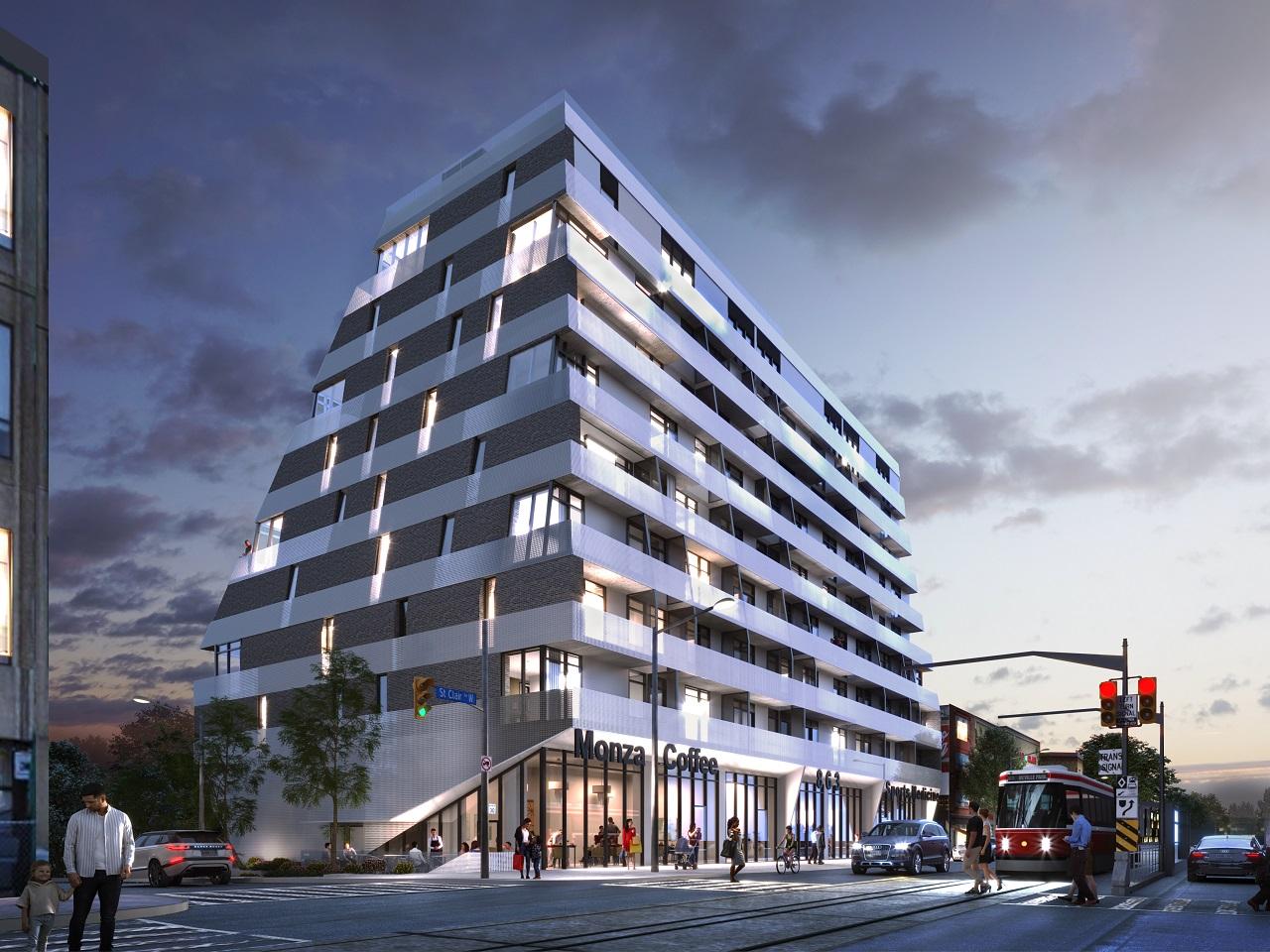 Looking southwest to Monza, image courtesy of The Benvenuto Group
Other changes introduced as a result of the parking reconfiguration include the shifting of a below-grade east wall to the eastern extent of the property line and adjustments to resident locker areas to create additional space, while maintaining the 69 long-term bike storage spaces planned for the P1 and ground floors.
Additional information and images can be found in our Database file for the project, linked below. Want to get involved in the discussion? Check out the associated Forum thread, or leave a comment below.
* * *
UrbanToronto has a new way you can track projects through the planning process on a daily basis. Sign up for a free trial of our New Development Insider here.