The last year has shaken up the way we live our lives, the pandemic changing how we approach nearly everything, from how we shop for groceries all the way up to life-shaping purchases like a new home. Gone are the days of glitzy, in-person sales launches in crowded presentation centres, now replaced by virtual reality tours that bring new developments to life.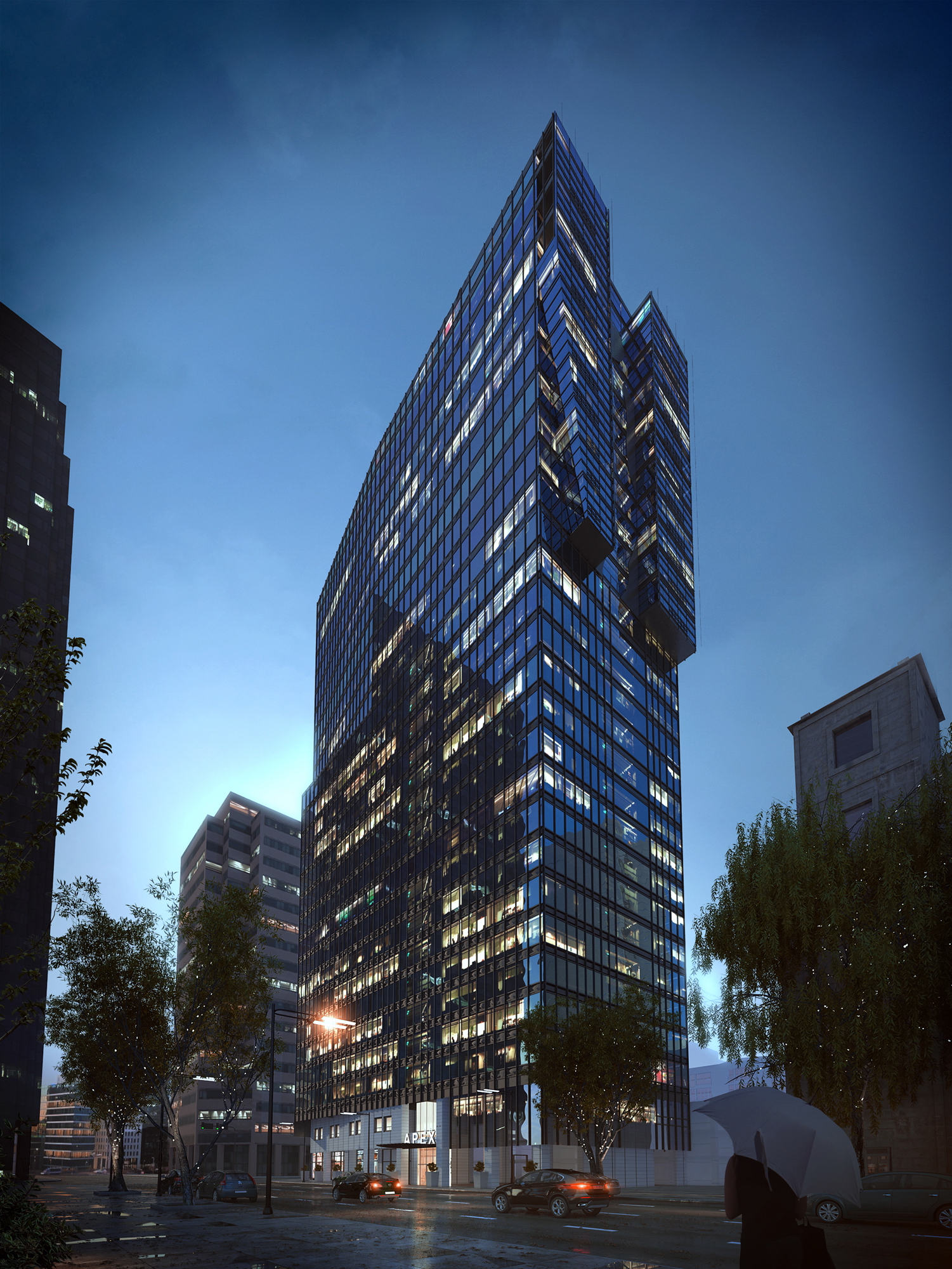 Condo tower exterior rendering, image courtesy of Vision Real Estate Marketing
Architectural renderings have played an increasing role for the development industry in recent times, one which has only grown in response to our current challenges. As demand for new housing continues, Toronto-based Vision Real Estate Marketing is giving developers a fresh option with their hyper-realistic representations of architecture and interior design.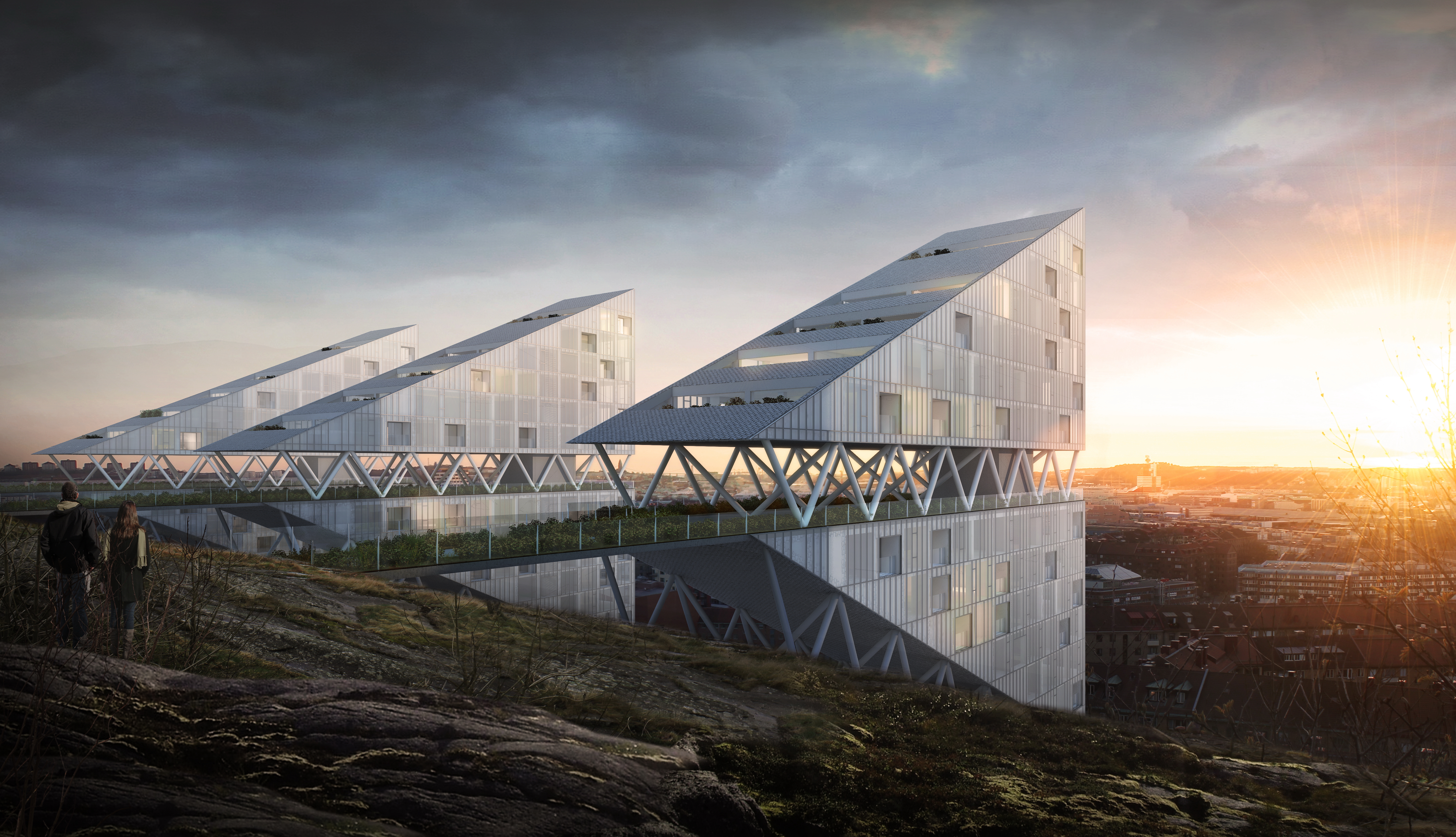 Conceptual rendering, image courtesy of Vision Real Estate Marketing
A crucial element in pre-construction marketing, renderings offer up a first impression that can either pique the curiosity of a prospective buyer or turn them away. Just as important as exterior images, are visuals of the spaces where residents will lead their lives and experience their most important moments. Interior renderings are used to digitally stage and visualize spaces before they are constructed and are often the driving visuals behind home sales or signed leases for end-users or investors who may be less concerned with exterior architecture.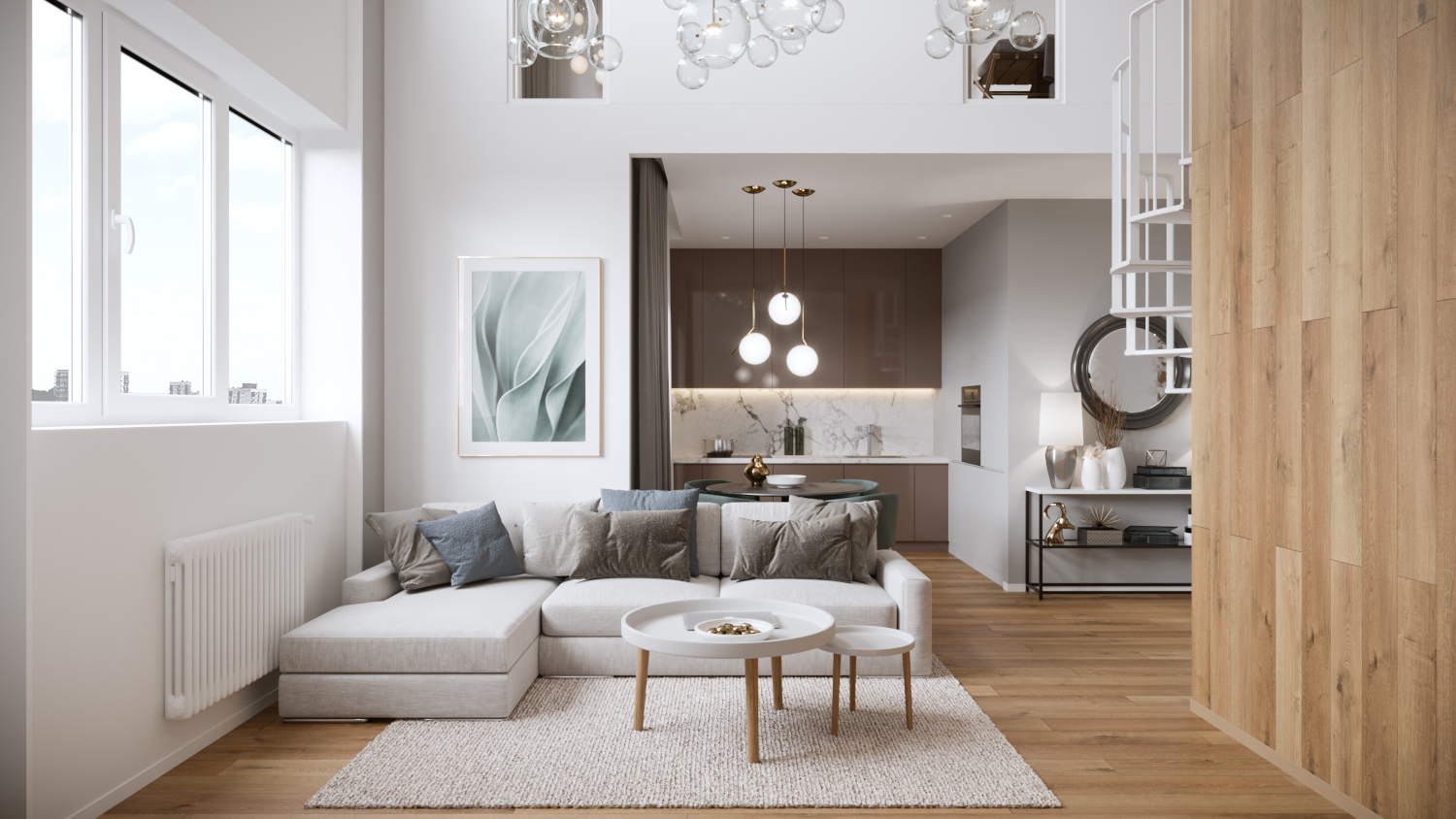 Residential interior rendering, image courtesy of Vision Real Estate Marketing
While renderings have become more and more photorealistic in recent years, their effectiveness in previewing interior spaces is best applied to static marketing. In a fast-changing digital landscape, renderings are often overshadowed by dynamic visuals such as virtual tours. Vision Real Estate Marketing is also a producer of such digital environments, an evolving technology that offers accurate, 360-degree views within unbuilt spaces.
While this technology has been around for years in various formats, recent technological advancements have made virtual touring experiences even more immersive. Vision Real Estate Marketing's virtual tours start with teams creating a full-scale model of an interior space. This is done using Unreal Engine, software known for its ability to support hyper-realistic environments and which has become ubiquitous in the game development world, is now starting to see adoption by the real estate industry.
With Unreal Engine, teams add in all of the space's finishes, furnishings, and accessories, and place them appropriately to complete the model. From there, 360-degree renderings are created from designated viewpoints. The visuals are further brought to life with additional editing techniques, among them ray tracing, a modern advancement in graphics common to the gaming industry, which ups the realism of a rendered interior by creating a more realistic representation of light and shadow in a space.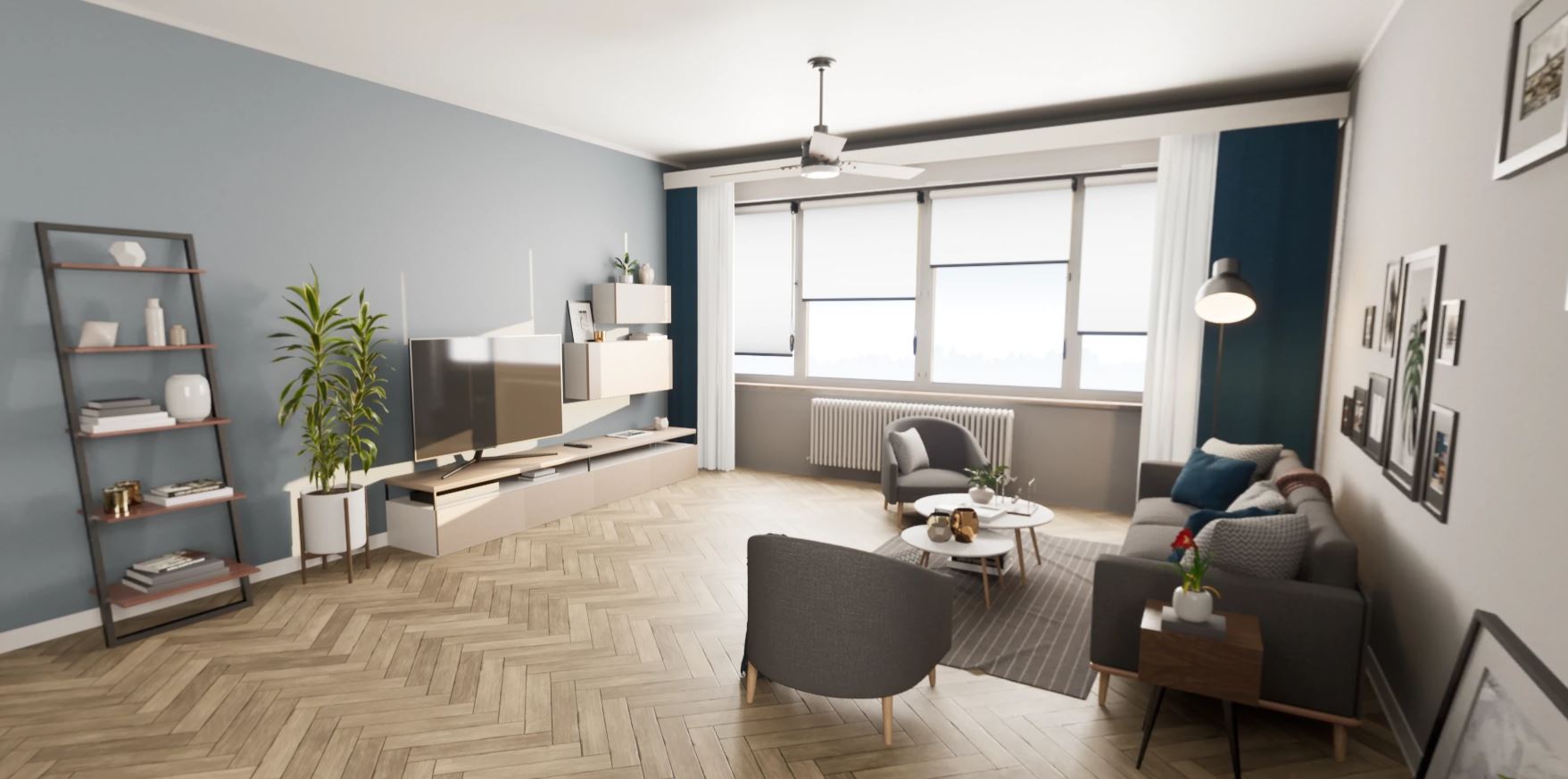 Still from a virtual tour showing realistic lighting, image courtesy of Vision Real Estate Marketing
Millions of points of light are directed from the positions of light sources, with these beams reacting as they bounce off or pass through different surfaces. As an example, a beam of light from the sun would be rendered to shine through a window and reflect off of smooth materials, depicting refraction and reflection. This is especially important in highlighting a space's natural lighting, a factor home buyers are increasingly conscious of after several months of lockdown.
Even with an expected return to more normal conditions on the horizon, technologies that support easy and convenient previews of an imagined space from the comfort of one's own home are sure to remain in high demand for the foreseeable future.
* * *
UrbanToronto has a new way you can track projects through the planning process on a daily basis. Sign up for a free trial of our New Development Insider here.