Wedged between Toronto's regenerating Regent Park redevelopment and the lower Don Valley, a stretch along the east side of River Street over to the Don River is seeing more and more redevelopment now as well. This is being manifested in both high-rise towers and smaller-scaled developments like one notable example now well into construction at 41 River Street, south of Shuter.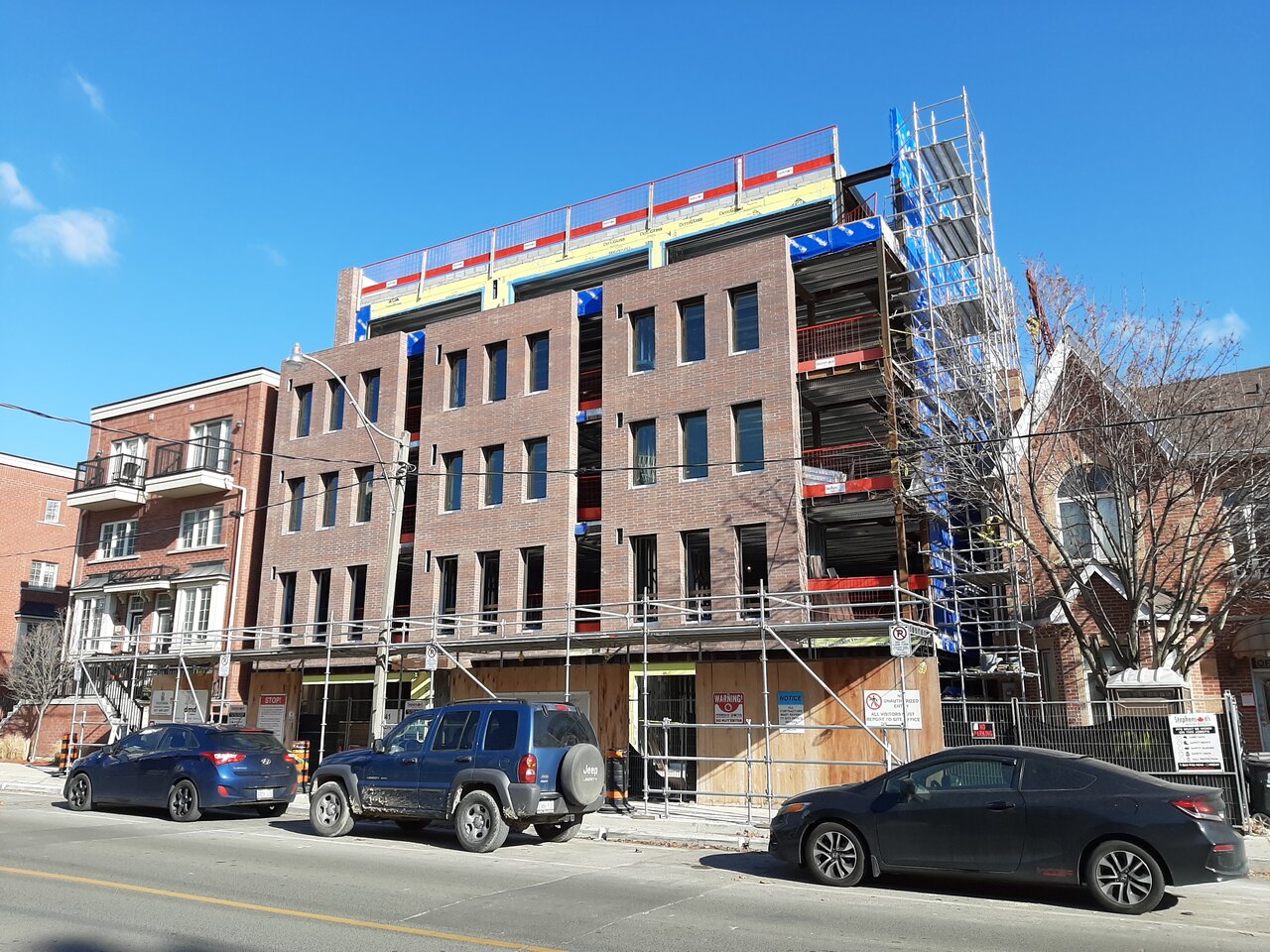 Looking northeast to 41 River Street, image by Forum contributor AlbertC
The five-storey rental building from developer Percy Ellis has been under construction since 2019, starting with a one-level deep excavation and forming of the basement in reinforced concrete. The pace of work picked up earlier this year; by July, the building's steel structure stood three storeys, and insulation panels hinted at the first signs of the Studio JCI-designed building's minimalist punched window aesthetic.
Looking east to 41 River Street, image by Forum contributor AlbertC
By October, the structure had topped out at just shy of 18 metres, and a scaffold had been erected to provide work areas for the installation of its red brick skin that serves as a material complement to its surroundings. The minimalist massing is articulated into three even volumes, each with rows of three punched windows recessed from the brick facades.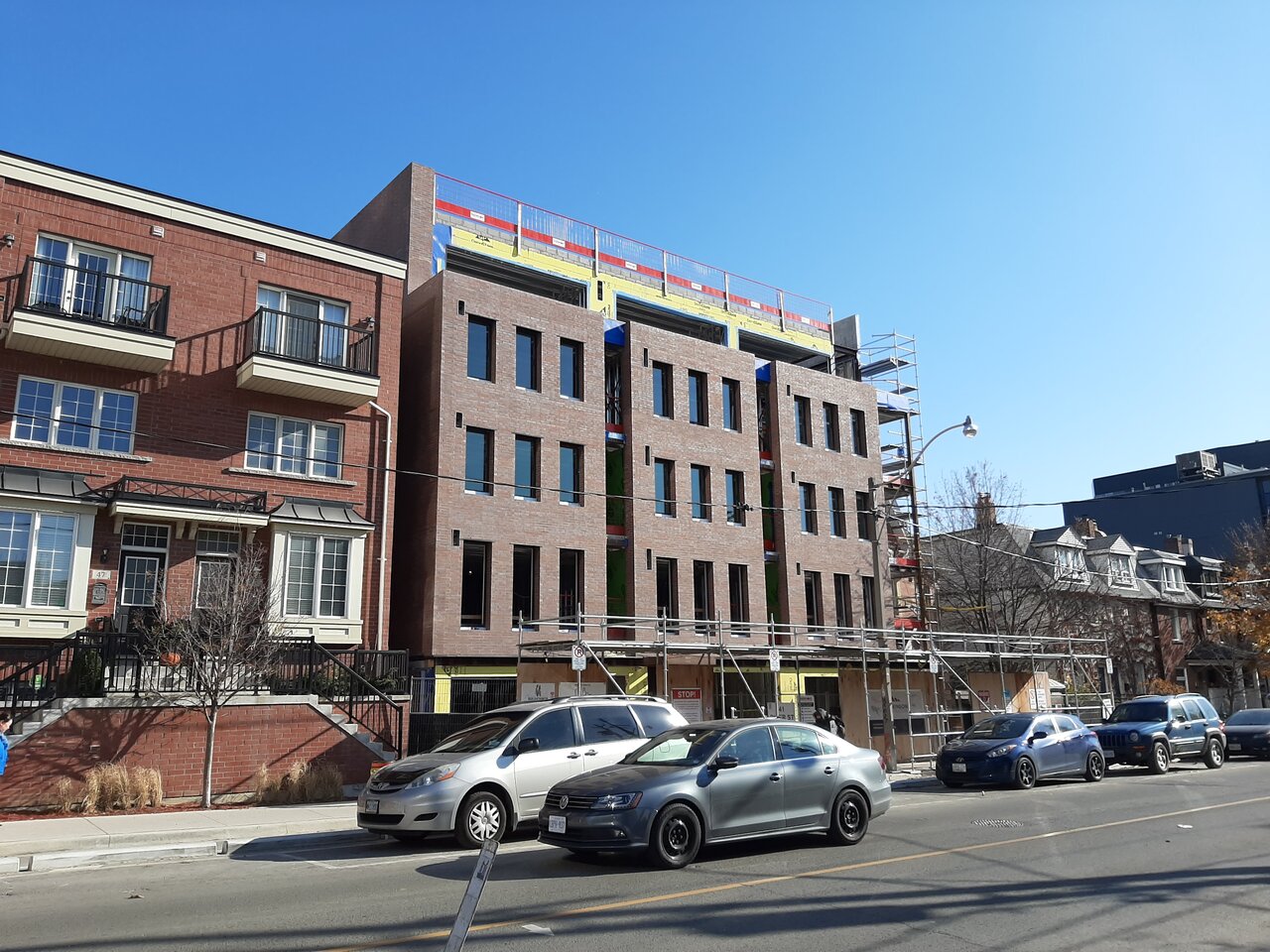 Looking southeast to 41 River Street, image by Forum contributor AlbertC
While appearing similar in form to three townhomes, the lot's 35-metre depth to the rear lot line allows a fair amount of density to be built behind the deceptively small street frontage. A total of 29 units are to be found within, the majority of which are to be multi-bedroom units, combining for a total of 54 bedrooms.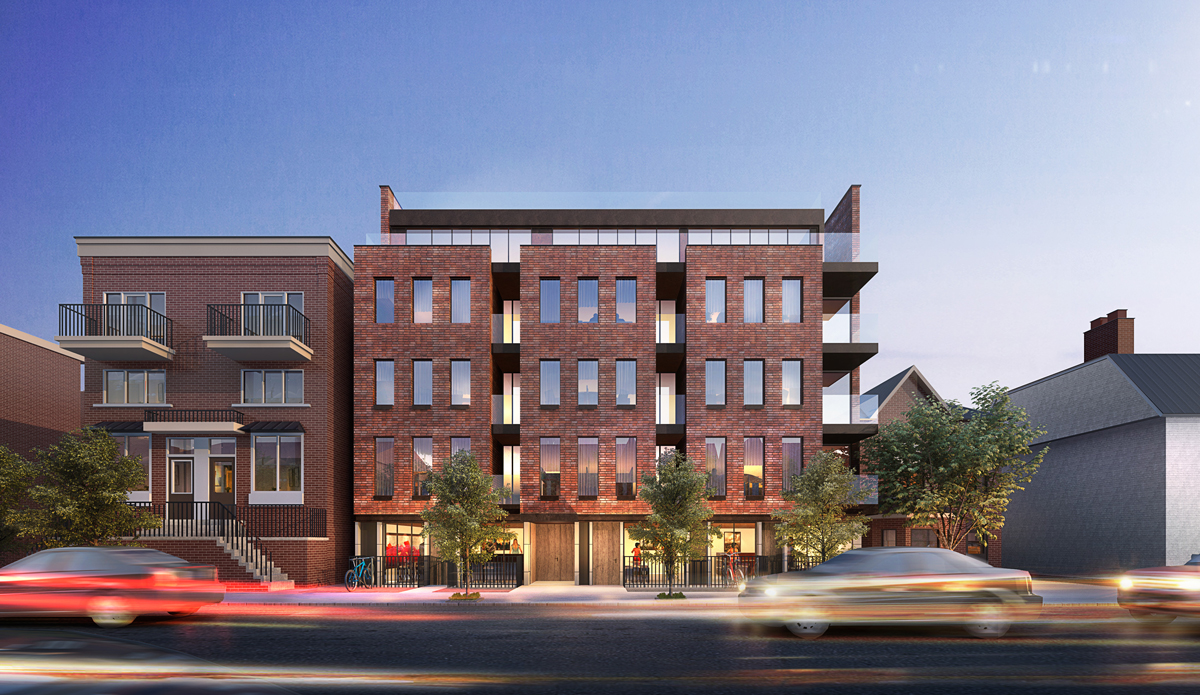 41 River Street, designed by Studio JCI for Percy Ellis
Additional information and images can be found in our Database file for the project, linked below. Want to get involved in the discussion? Check out the associated Forum thread, or leave a comment below.
* * *
UrbanToronto has a new way you can track projects through the planning process on a daily basis. Sign up for a free trial of our New Development Insider here.