At Bay and Wellesley in Downtown Toronto, a 50-year-old government office complex is getting a new lease on life through a major reconstruction project by Infrastructure Ontario. The 1971-built Macdonald Block Complex is home to five buildings: four office towers (known as the Hearst, Hepburn, Mowat, and Ferguson Towers) ranging from 10 to 24 storeys, and connected by the two-storey podium that gives the overall complex it's name. The $1.5 billion project now unfolding will see the buildings stripped down to their original cores for remediation and reconstruction using modern methods and materials in an effort to meet current building, health, safety, and accessibility standards.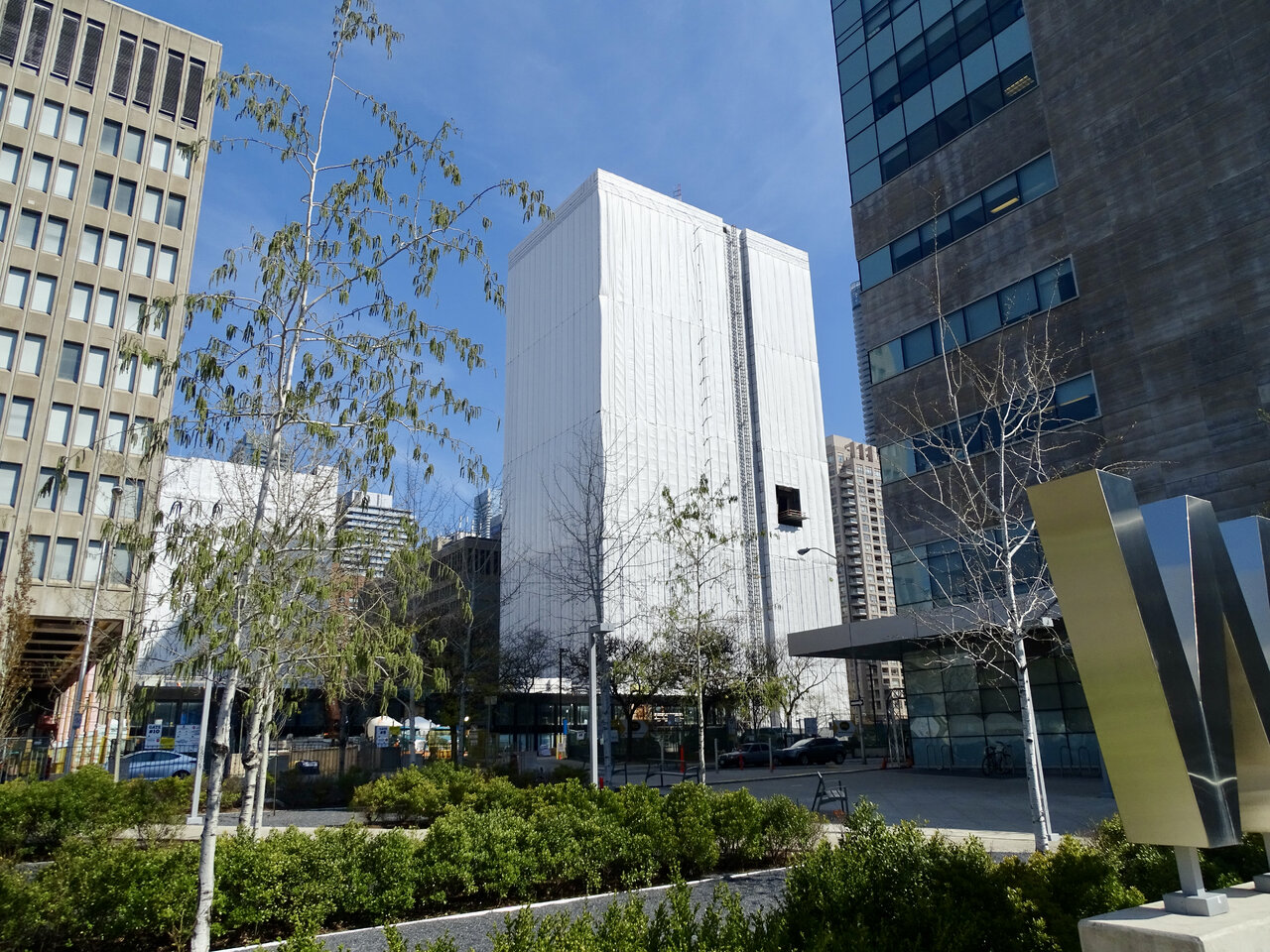 Macdonald Block reconstruction, image by Forum contributor Red Mars
Construction activity, with PCL in the lead, has been underway since August, 2019. A massive scaffold began to take shape around the lower floors of the complex's Ferguson and Mowat towers in early 2020, completely surrounding the buildings by last summer. Over the summer months, these exterior work staging areas were entirely surrounded by white tarpaulins, completely obscuring the ongoing WZMH Architects-led restoration efforts from view.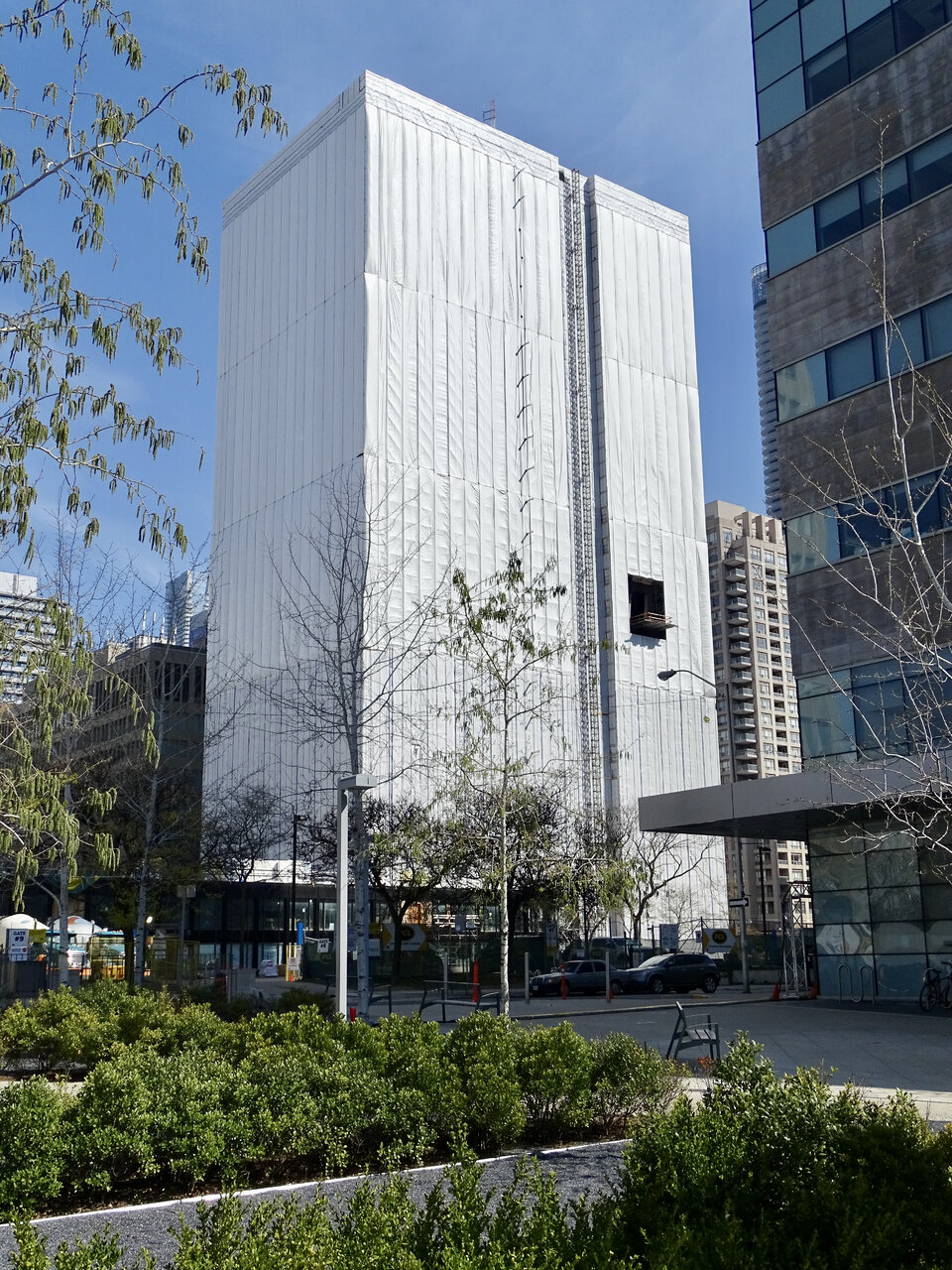 Macdonald Block reconstruction, image by Forum contributor Red Mars
A March update from Infrastructure Ontario details what's happening behind the curtain: exterior limestone work is making quick progress as demolition and abatement work continues in advance of the replacement of aging infrastructure and other core building systems that have reached the end of their useful lifecycle. Systems like electrical, water, cooling, and heating will modernize the complex for its next 50 years of use. Demolition is also imminent within the Hearst and Hepburn buildings.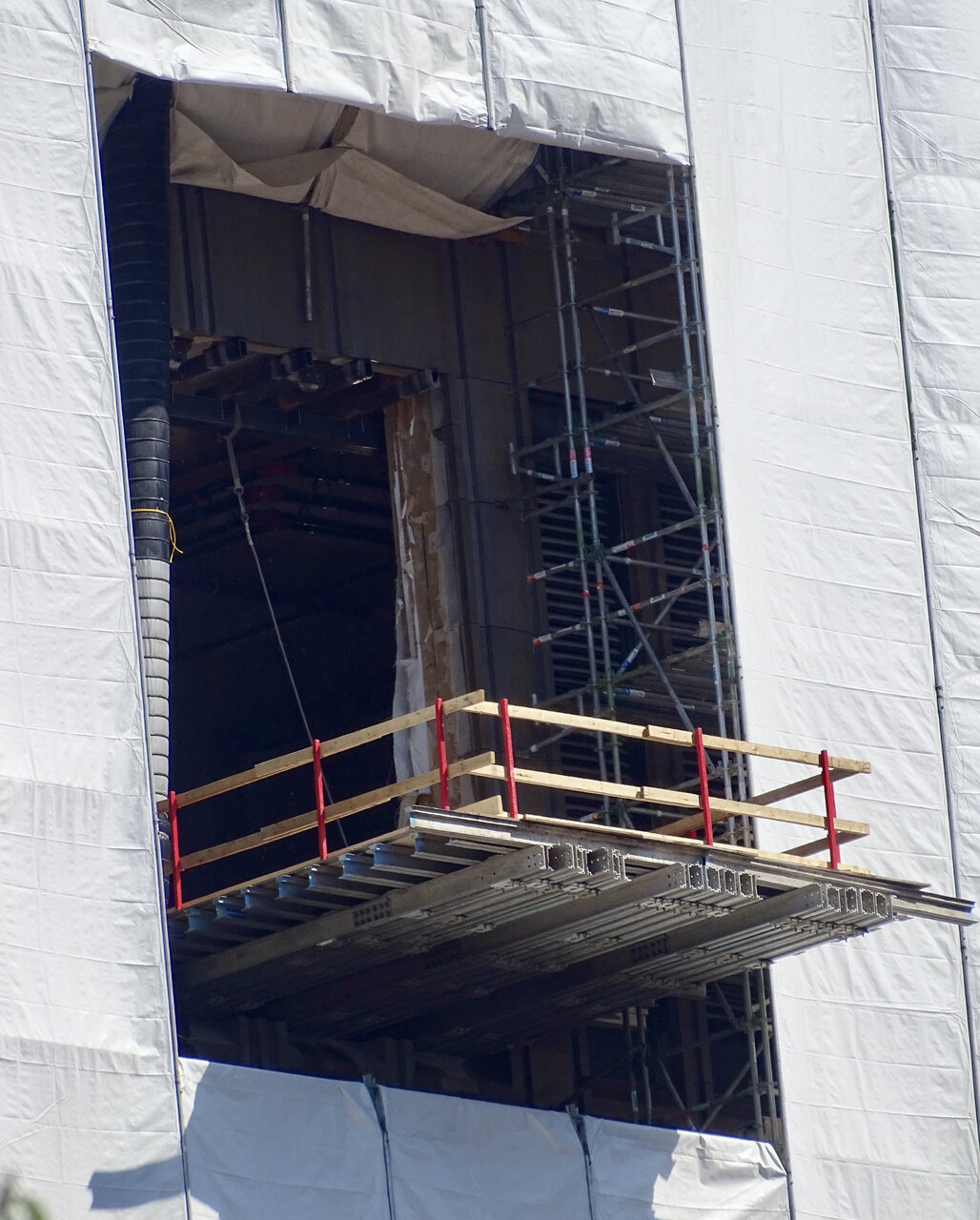 Macdonald Block reconstruction, image by Forum contributor Red Mars
Another significant milestone to recently occur onsite was the first of many concrete pours within the complex's underground parking area. Infrastructure Ontario notes the importance of this milestone in their March report, stating that it marks an official "transition from demolition to reconstruction." The upgrades will stay true to the original design of the Macdonald Block complex, while bringing the buildings up to modern standards for a new generation of government employees.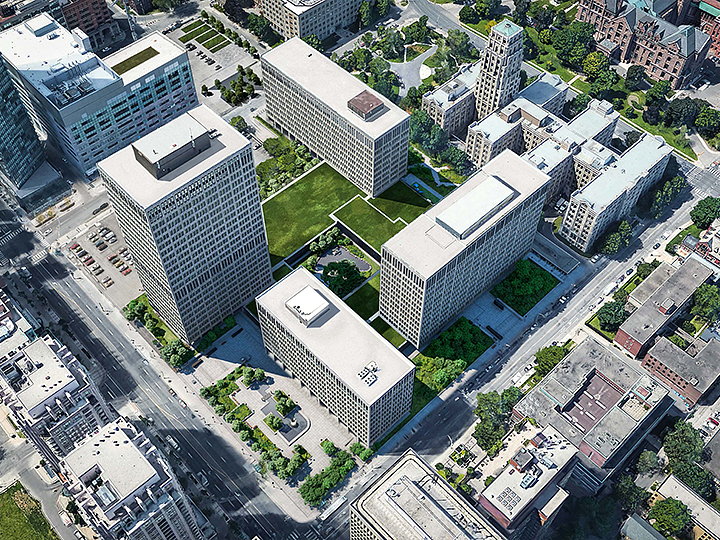 Macdonald Block reconstruction, image via Infrastructure Ontario
Additional information and images can be found in our Database file for the project, linked below. If you'd like, you can get involved in the discussion in the associated Forum thread, or leave a comment in the space provided on this page.
* * *
UrbanToronto has a new way you can track projects through the planning process on a daily basis. Sign up for a free trial of our New Development Insider here.