Toronto's real estate industry has responded to the COVID-19 pandemic in a number of ways, keeping business moving with creative variations on the spaces and events that were a mainstay of the pre-pandemic economy. We've already seen drive-in launch events and digital presentation centres to maintain social distancing. Now, developer CentreCourt is taking the campaign for their new PRIME Condos development mobile with their PRIME on Wheels campaign, which will put a presentation centre on wheels for stops across the Greater Toronto Area.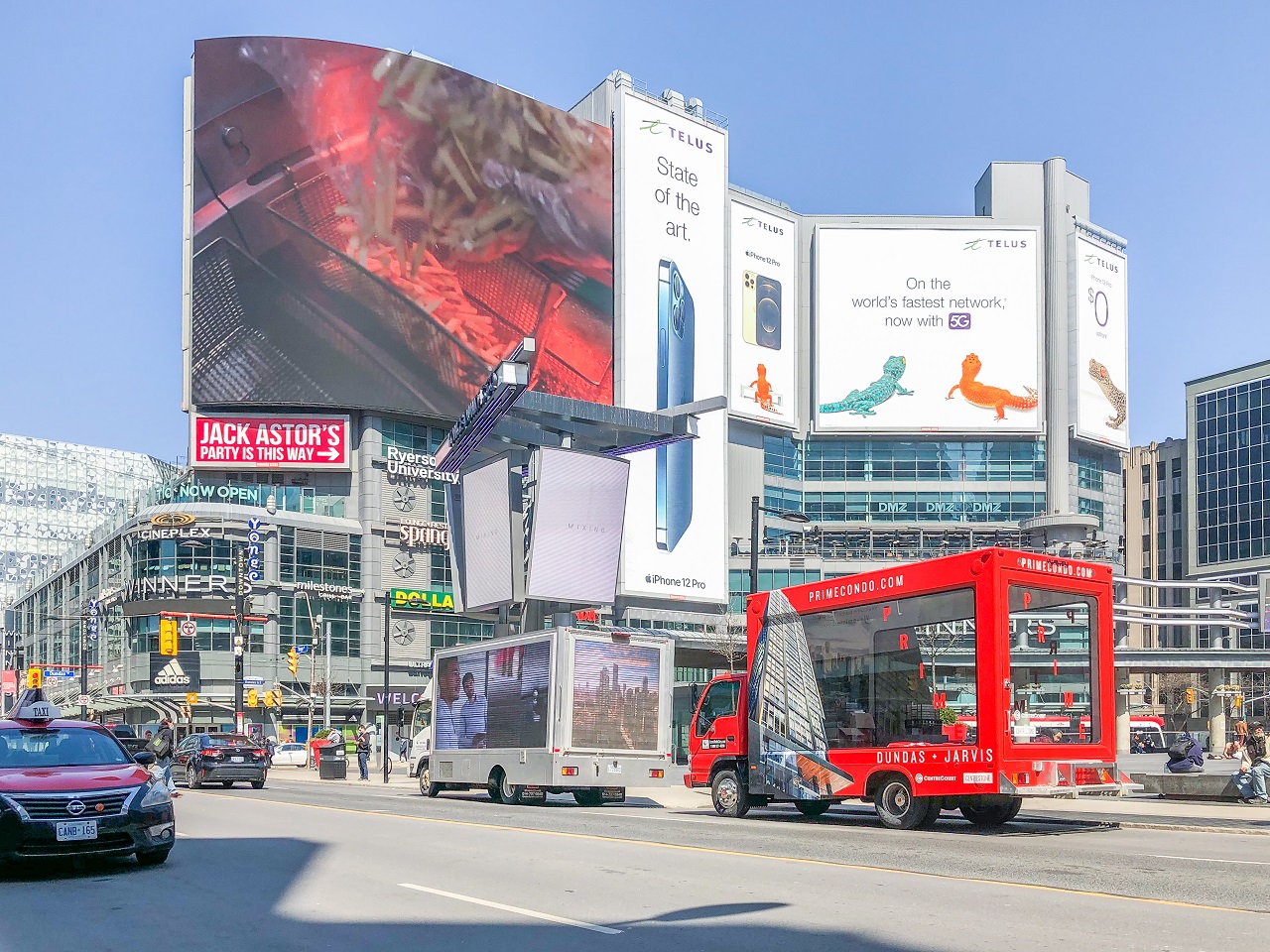 PRIME on Wheels at Yonge an Dundas, image courtesy of CentreCourt
Running from April 4th through the 12th, the mobile initiative is stopping at over 70 brokerage offices, homes of top real estate brokers and brokerage firms, as well as Downtown Toronto neighbourhoods, bringing a condensed presentation centre on the road. This guerilla-style marketing campaign will offer a socially distanced introduction to the project's suites and amenities, aligning with the current work-from-home economy without sacrificing the important in-person experiences we all miss.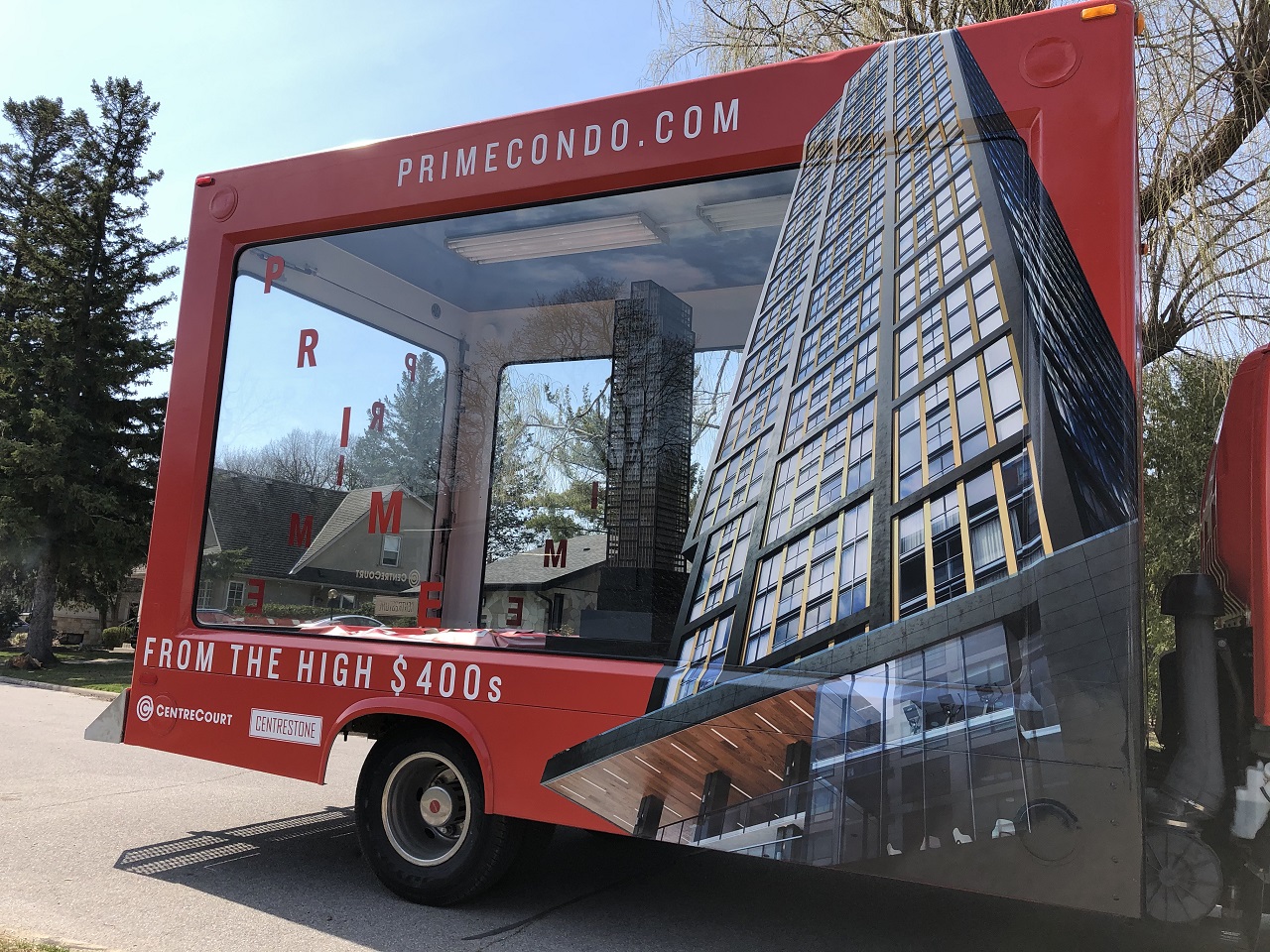 PRIME on Wheels, image courtesy of CentreCourt
The campaign is being carried out with a pair of trucks working in unison; one with a glass-box style display acting as a portable showroom that shows off PRIME's architectural scale model, and a second covered in LED screens that present a marketing video on two sides and an architectural video on the back.
PRIME on Wheels, image courtesy of CentreCourt
As the COVID-19 situation evolves, the fully virtual sales model that has kept the real estate market moving through the last 13 months could be further augmented by creative approaches like PRIME on Wheels that offer a more tangible experience.
Bader Elkhatib, Vice President, CentreCourt tells us "Despite current conditions, we wanted to find a way to connect personally with our loyal brokers and agents on the upcoming launch of PRIME Condos, our latest 45-storey high-rise at the gateway of Dundas and Jarvis; PRIME on Wheels is the result of that.​ We're making more than 70 scheduled visits to brokers across the GTA to introduce them to PRIME and showcase the best-in-class suites and amenities. As with other CentreCourt projects, so far, the response has been overwhelming and we're very excited about our upcoming launch."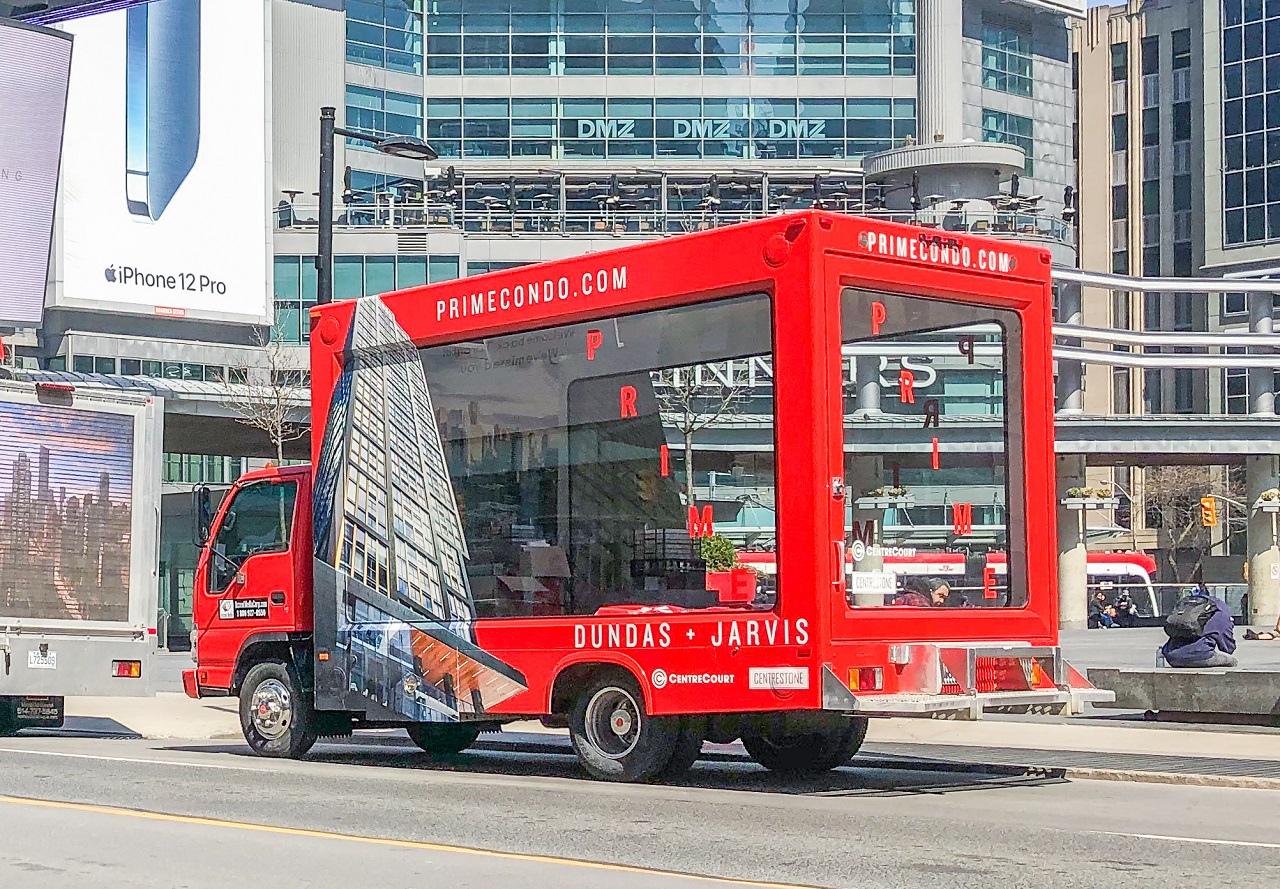 PRIME on Wheels, image courtesy of CentreCourt
The 45-storey, IBI Group-designed building will bring 595 new condominium units to the Jarvis and Gerrard area, with suites are anticipated to be priced starting in the $400,000s.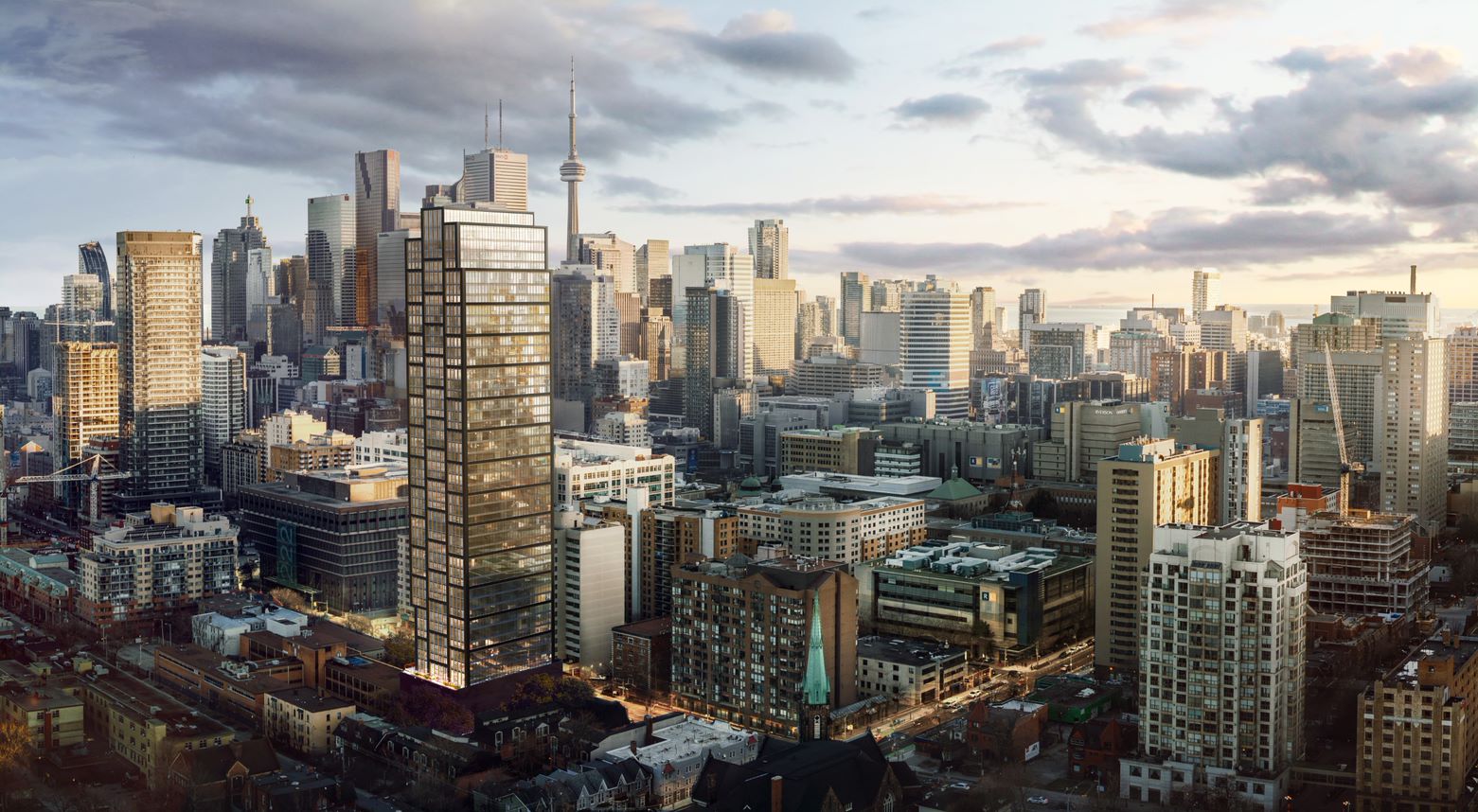 PRIME Condos, image courtesy of CentreCourt
You can learn more from our Database file for the project, linked below. If you'd like to, you can join in on the conversation in the associated Project Forum thread, or leave a comment in the space provided on this page.
* * *
UrbanToronto has a new way you can track projects through the planning process on a daily basis. Sign up for a free trial of our New Development Insider here.