Revisions have been made to a proposed development located a 20 through 26 Maitland Street, first submitted to the City of Toronto in October of 2019. Located just south of Wellesley Subway Station, the proposal for a 144.9 m tall tower is seeking an Official Plan Amendment, rezoning, and Site Plan Approval. The BDP Quadrangle-designed proposal from developer Plaza would see a mixed-use condominium rising to 45 storeys from a 3-storey podium, with ground-floor retail fronting Maitland Street, as well as 5 live-work units along the west side of the podium.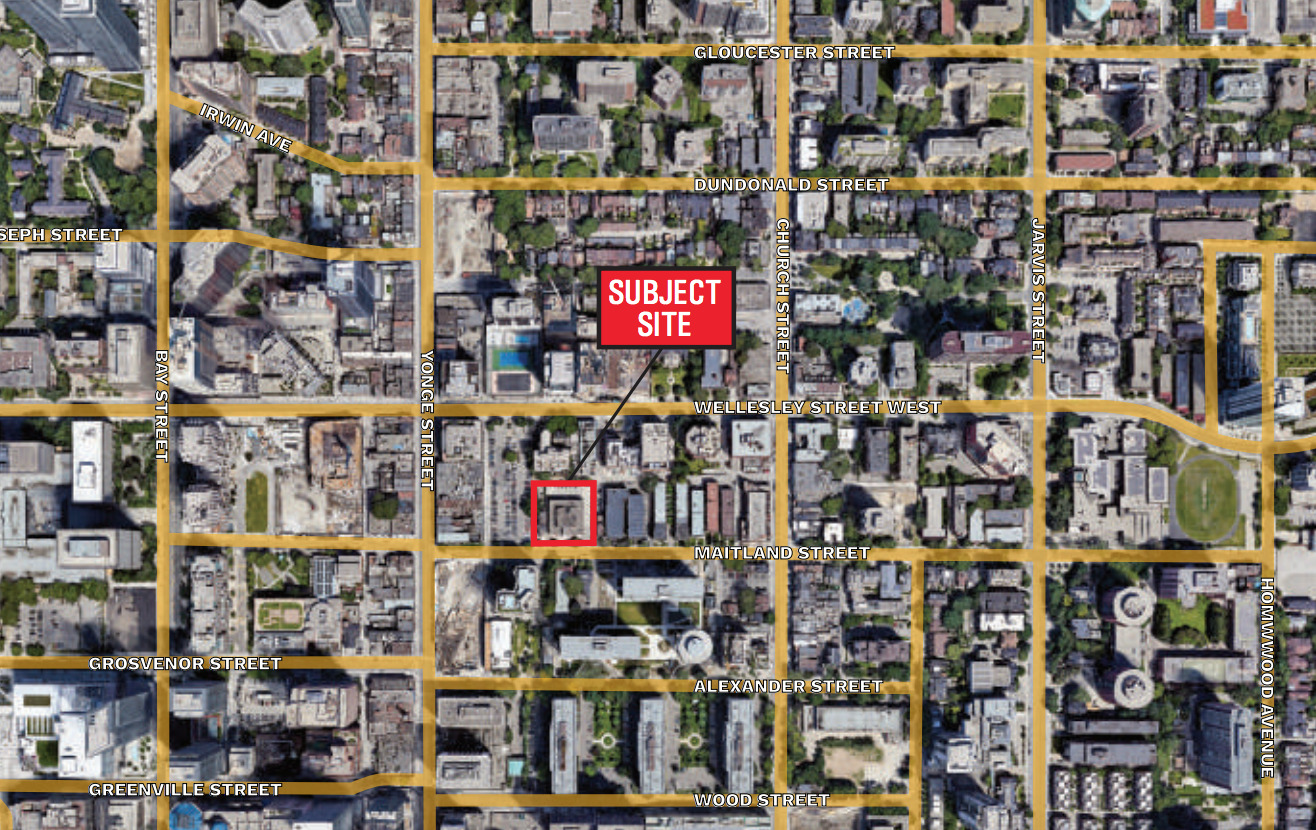 Aerial View of Current Site, BDP Quadrangle, City of Toronto
One change sees the Gross Floor Area (GFA) being reduced slightly from 36,010 m² to 35,932 m², with residential space decreasing from 35,735 m² to 35,697 m², and retail decreasing from 275 m² to 235 m². Another change sees the number of units increasing from 527 to 596, due to a large increase in the number of studio units. The breakdown for the residential units is 333 studios (55.8%), 112 one-bedrooms (18.8%), 90 two-bedrooms (15%), and 61 three-bedrooms (10.4%). Of note, 148 of the studio units are designed with knockout panels so that two could be combined into a two-bedroom suite, allowing the developer to more easily respond should demand for two-bedroom units exceed the de facto 90 provided, potentially adding up to 74 more.
With the increase in the number of residential units, overall amenity space was also increased, now being 2,384 m², which is made up of 1,366 m² of indoor amenity space and 1,018 m² of outdoor amenity space.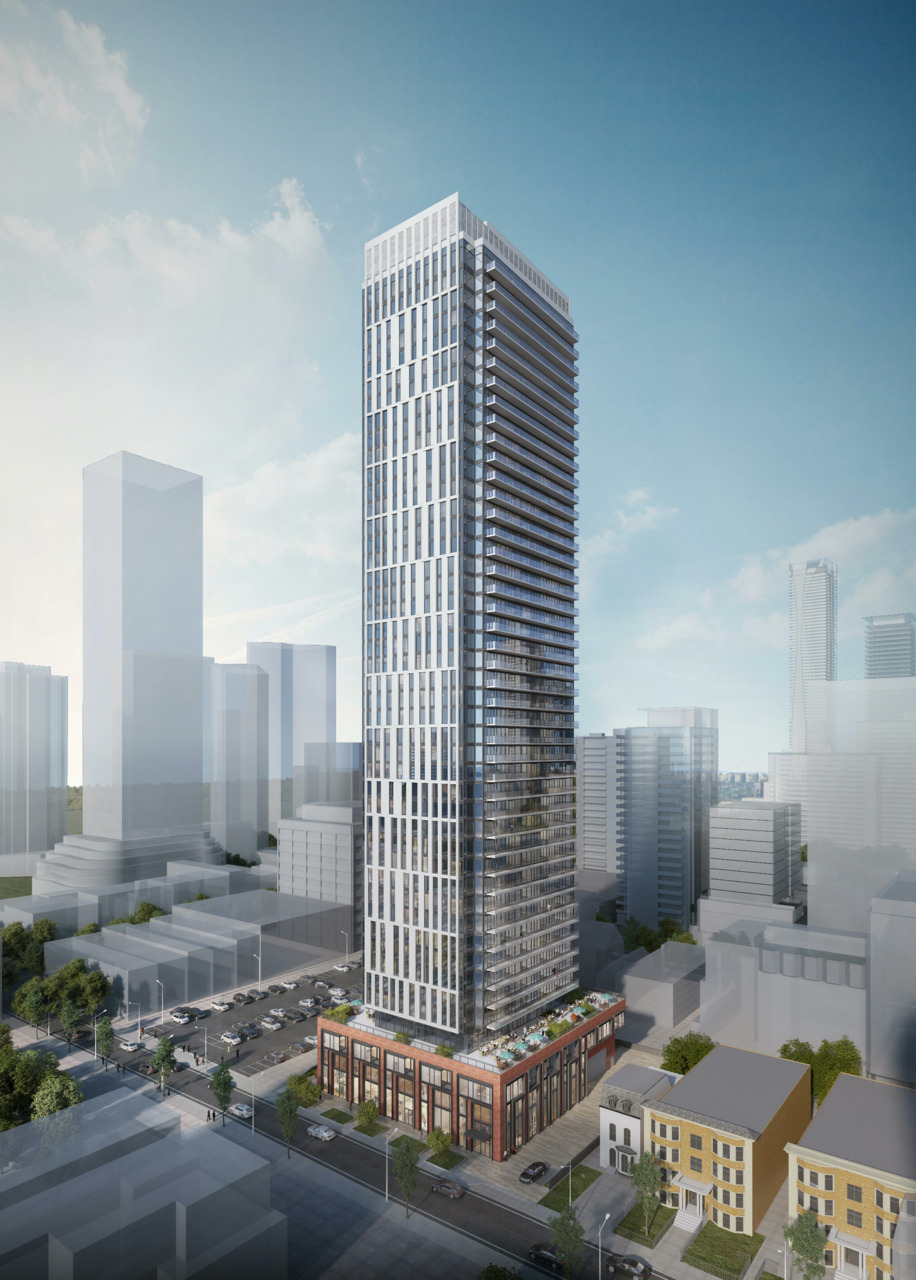 Looking northwest to 20 Maitland, BDP Quadrangle, City of Toronto
Parking spaces have also been revised in the new proposal. With a 2-level underground garage, the new proposal decreases the vehicle parking available, with the original proposal seeking 126 parking spaces, and the new one proposing 114. Of the total, 89 are meant for residents, 21 for visitors, while 2 are commercial spaces and 2 are car share spaces. Bicycle parking sees an increase from the originally proposed 533 spaces to 602: 537 for residents, 60 for visitors, 1 for commercial long term, and 4 for commercial short term.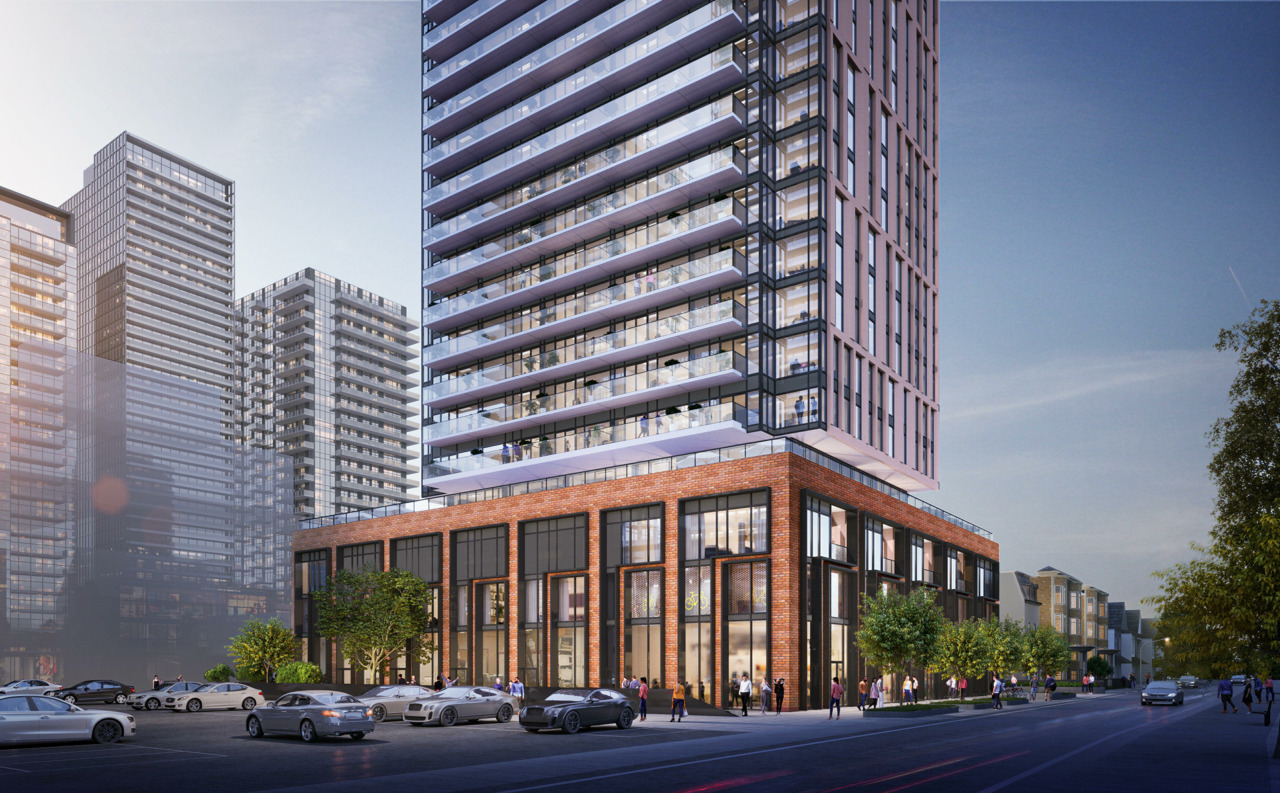 Podium at 20 Maitland, BDP Quadrange, City of Toronto
The site was until recently home to a converted 3-storey Victorian house, then used as a lawyer's office, and an additional 3-storey office building which was home to the Catholic Children's Aid Society of Toronto. As of June, 2020, both buildings were demolished, with the site now a vacant lot surrounded by a chain-link fence.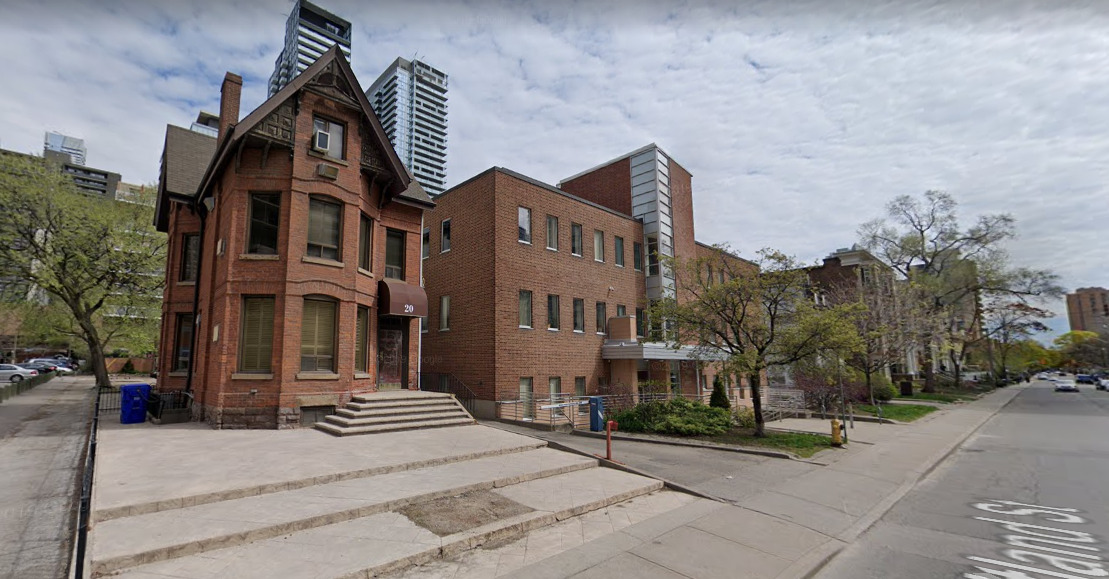 Previous Buildings at 20-26 Maitland Street, City of Toronto
Additional information and images can be found in our Database file for the project, linked below. Want to get involved in the discussion? Check out the associated Forum thread, or leave a comment in the space provided on this page.
* * *
UrbanToronto has a new way you can track projects through the planning process on a daily basis. Sign up for a free trial of our New Development Insider here.