15 years into the five-phase rebuild of Toronto's Regent Park neighbourhood, new buildings continue to be rolled out. Most recently, plans have been submitted to the City for the final block in the third phase, which in the most northwesterly corner of the Regent Park site, is ironically known as Block 1. (This parcel of land stands as an exclave from the rest of Phase 3, which is located otherwise in the southeast corner of the community.) With the recent news that Tridel has won the bid to be the private development partner of Toronto Community Housing for the upcoming Phase 4 and 5 lands to the east, Block 1 of Phase 3 represents the last project in the community that will be developed by The Daniels Corporation. The buildings are designed by superkül, with Kirkor acting as Architect of Record.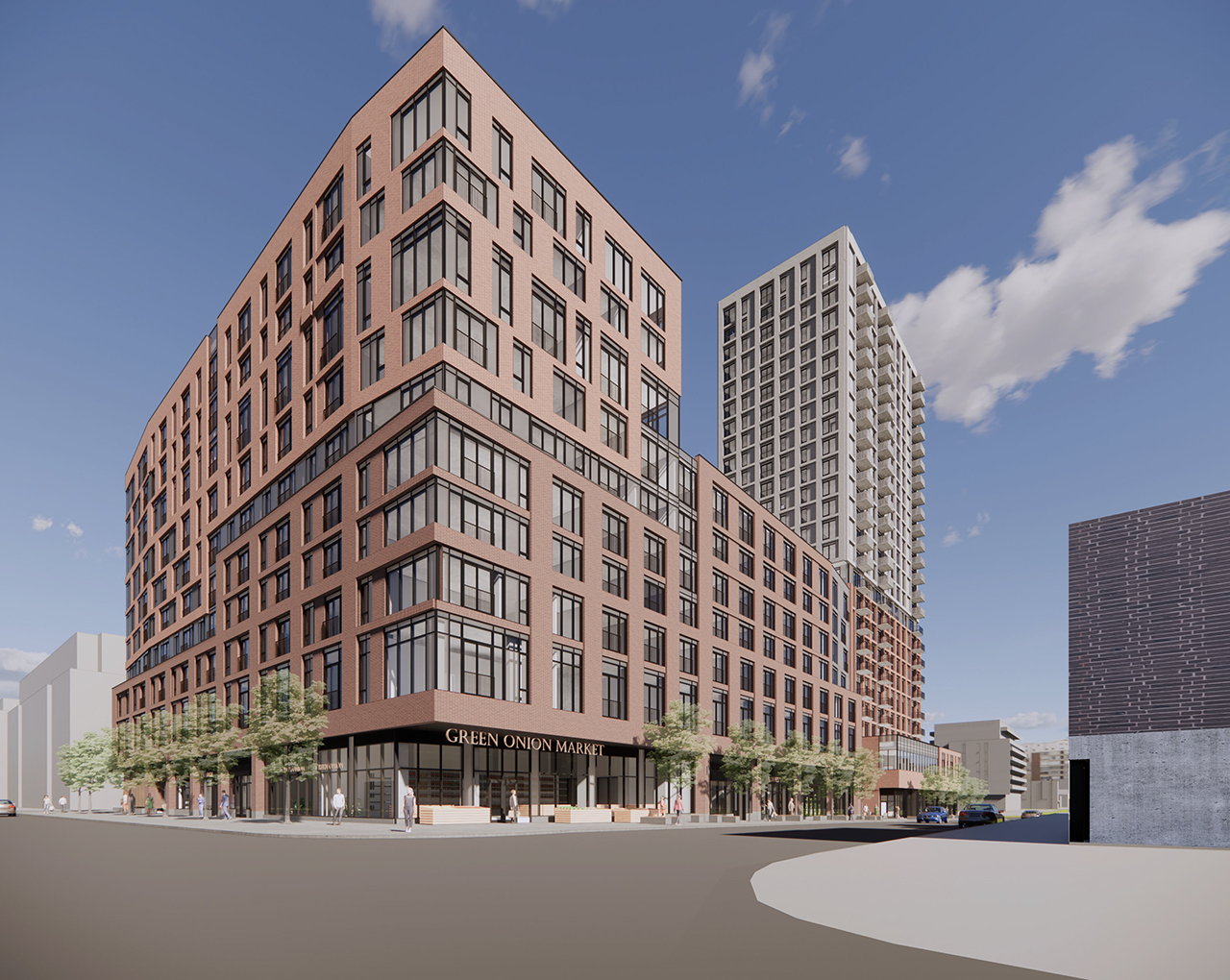 Looking southeast at Gerrard and Parliament, Regent Park: Block 1, image via submission to City of Toronto
Located on the southeast corner of Parliament and Gerrard streets, the rectangular site features approximately 115 metres of frontage along Parliament, almost 66 along Gerrard. On its east side it has 114 metres of frontage along Dreamers Way, and 66 along Oak Street to the south. With 46,831 m² of Gross Floor Area, a 25-storey tower and podium is planned to the south and a 10-storey mid-rise building to the north. They will reach respective heights of 87.45 and 35.8 metres.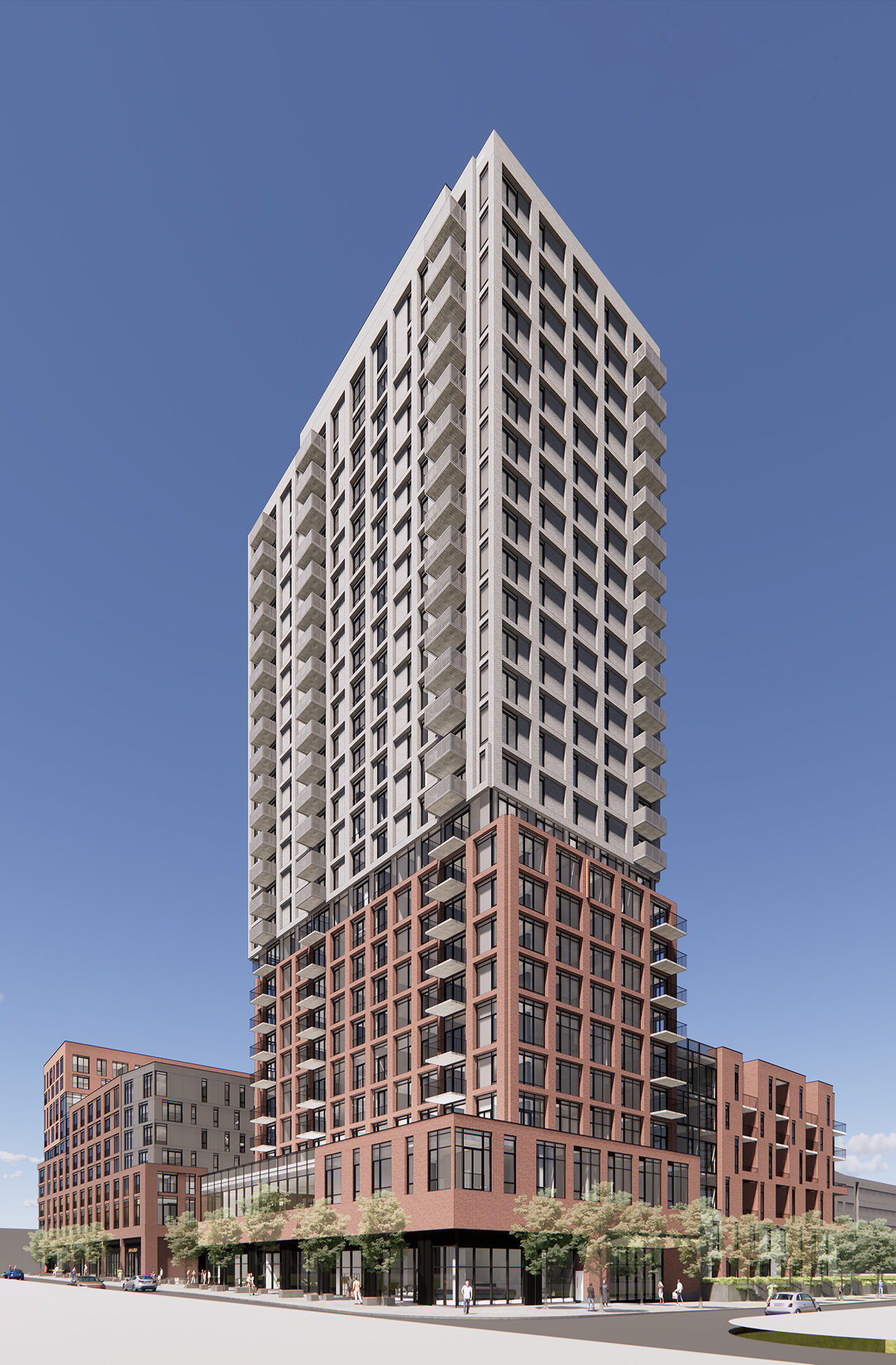 Looking north at the corner of Parliament and Oak, Regent Park: Block 1, image via submission to City of Toronto
As outlined in the application seeking Site Plan Approval, the majority of the complex is planned as residential condominium space, at 44,157 m², or 94.3% of the project, along with 2,673 m² of retail space to be spread across ten units. There are 614 residential units proposed in a mix of 104 studios, 132 one-bedrooms, 284 two-bedrooms, and 70 three-or-more bedrooms. A total of 292 units are located in the mid-rise building, while 322 units are proposed in the tower.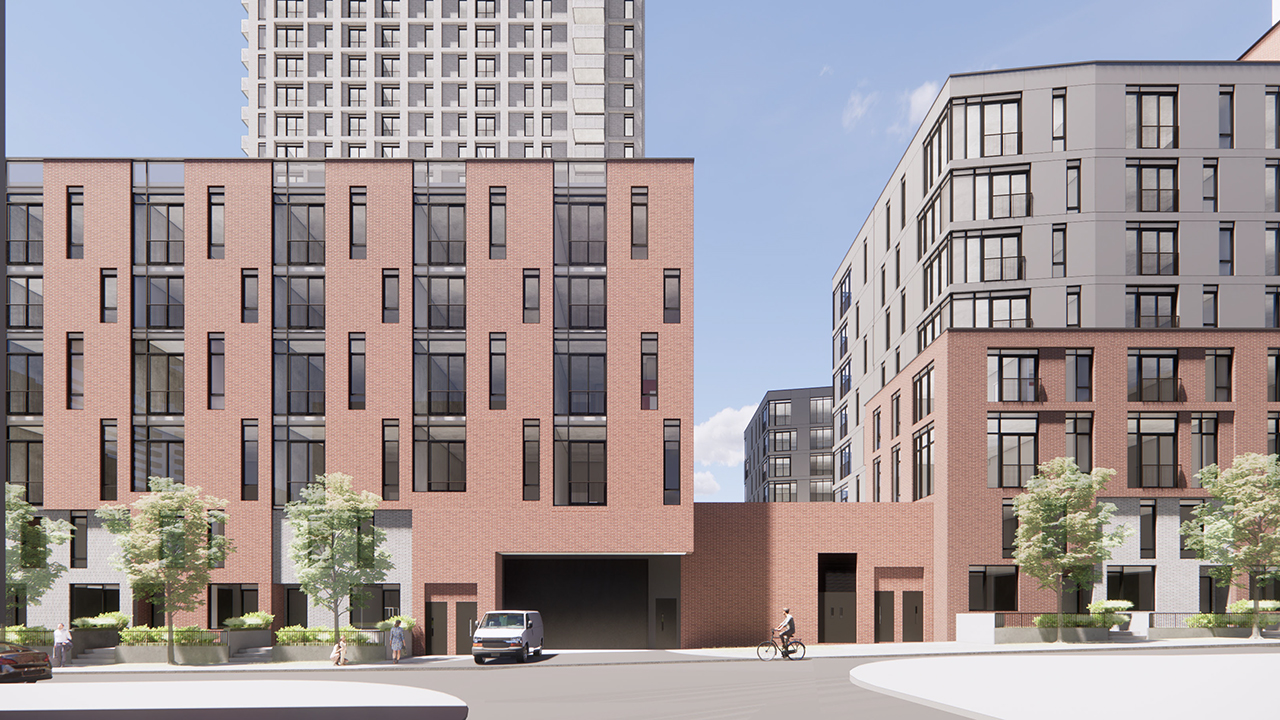 Looking west at Dreamers Way, Regent Park: Block 1, image via submission to City of Toronto
Architectural plans show off a range of finishes, including a masonry wall cladding system in three distinct types, two tones of aluminum panel cladding, a mix of curtainwall and window wall glazing, stone-precast cladding, and metal picket balcony railings.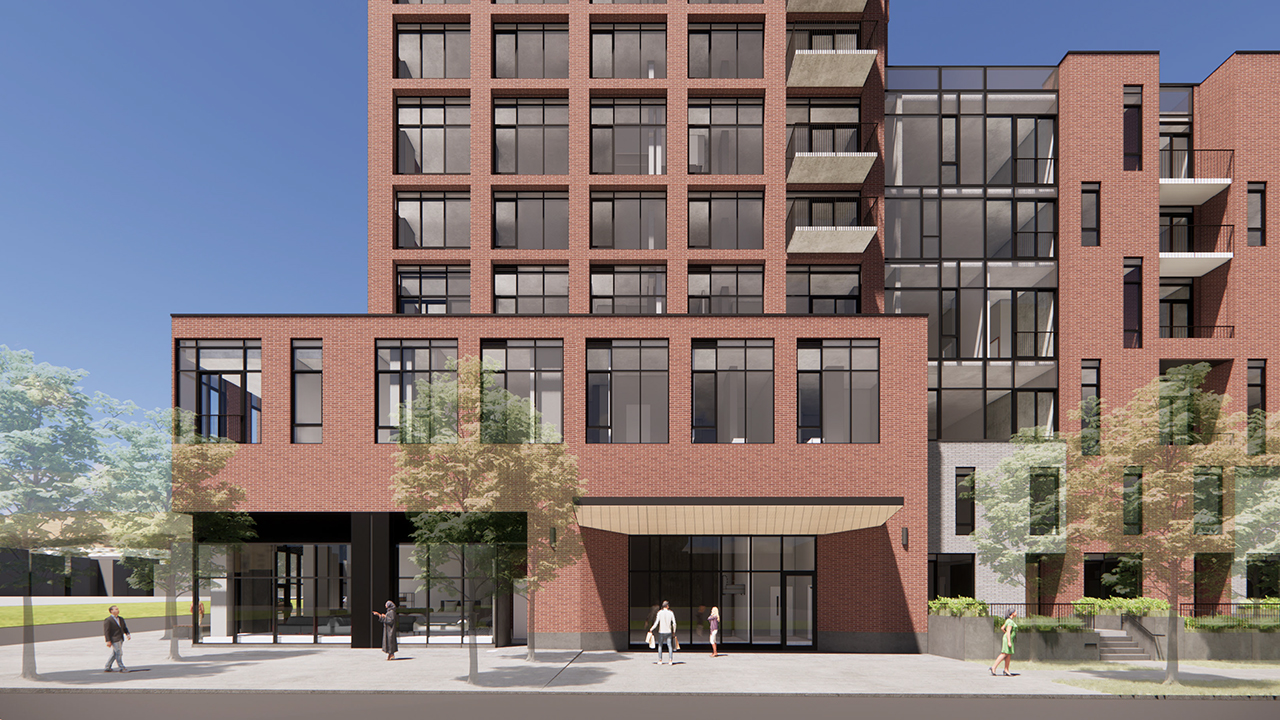 Looking north at Oak Street frontage of Regent Park: Block 1, image via submission to City of Toronto
Additional information and images can be found in our Database file for the project, linked below. Want to get involved in the discussion? Check out the associated Forum thread, or leave a comment below.
* * *
UrbanToronto has a new way you can track projects through the planning process on a daily basis. Sign up for a free trial of our New Development Insider here.