Minto Communities GTA is gearing up to bring a new residential community to the area of Trafalgar Road and Dundas Street East in Oakville with their Oakvillage development. The project's initial three phases of townhomes and condos have been well-received by purchasers, and now Minto is launching Phase 4 of the community with North Oak, the first of a pair of condo towers.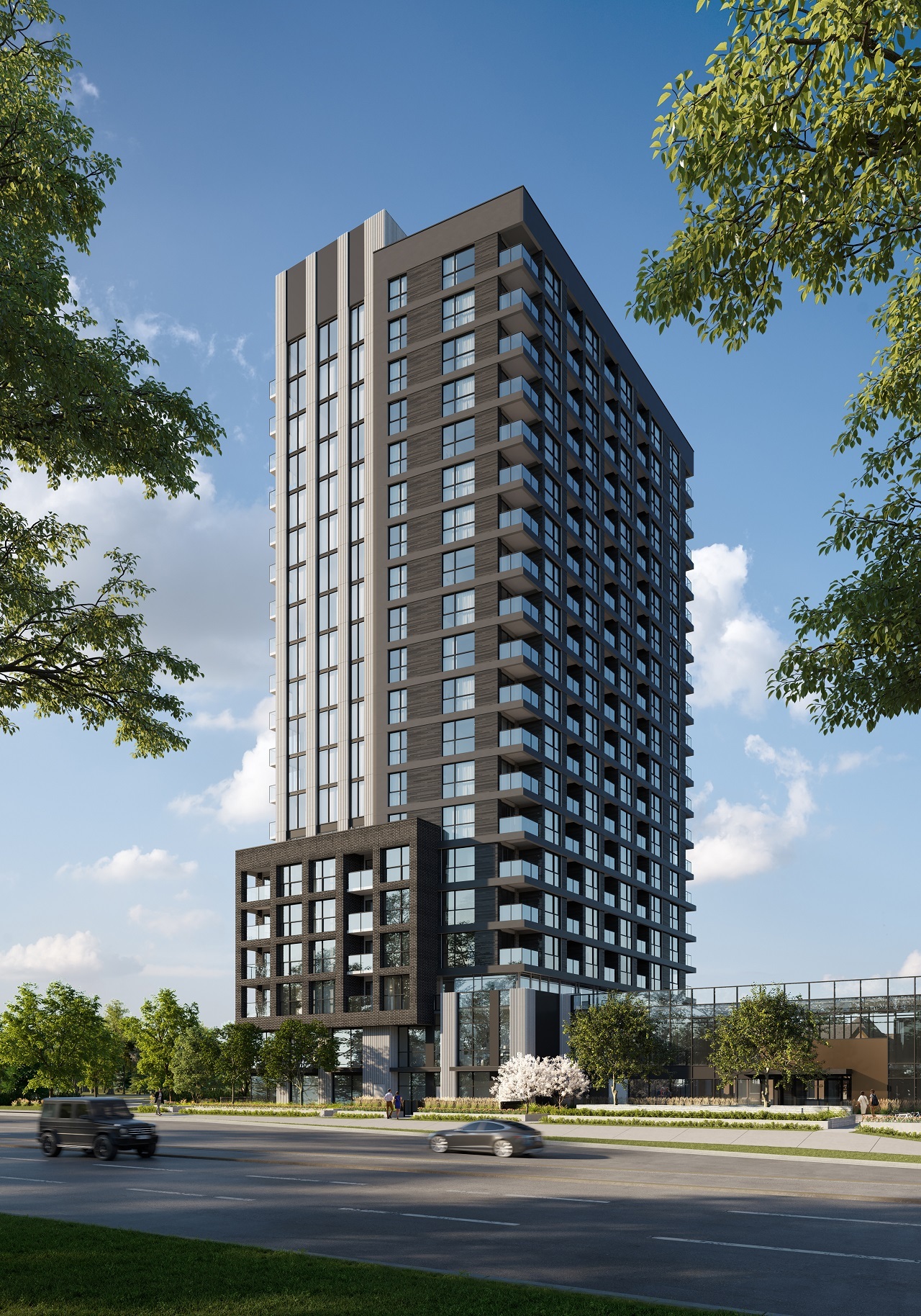 North Oak at Oakvillage, image courtesy of Minto Communities GTA
The BDP Quadrangle-designed complex is launching with news of an innovative geoexchange energy system that will help heat and cool the building, the first implementation of such a system for Minto. A common alternative energy source in Nordic countries, geoexchange systems offer an energy-efficient method of reducing a building's fossil fuel reliance—and carbon footprint—bringing down emissions as much as 70%. The system taps into the stable temperatures deep underground to heat the building in the winter, while the same system cools it in the summer. Running year-round and not requiring the seasonal switchover of traditional heating/cooling systems, these systems also offer benefits to residents during the unpredictable swing of temperatures during transitional seasons. The inclusion of this green technology is the first step in creating a community energy system aligned with goals set out in the Town of Oakville's Community Energy Plan.
"It is a very proud moment for Minto Communities GTA to launch North Oak, which also marks our first project that will offer community energy through a geoexchange system that significantly reduces carbon emissions and enhances the value provided to our residents," reads a statement issued by Roya Khaleeli, Director of Sustainability and Innovation, Minto Communities GTA. "Oakville is a really special town, and our site is surrounded by so much natural beauty that there was no question North Oak's design would create seamless connections to the outdoors and push the envelope on sustainability. The Town of Oakville is committed to long-term energy planning and we're excited to be part of the ongoing transformation of this wonderful community."
The 20-storey, 207-unit first phase (a second tower will follow at 16 storeys) is to be articulated with a range of exterior materials including precast brick and metal to frame the glazing, with a design meant to accentuate the tower's verticality while simultaneously creating a transition down to meet the neighbouring developments and surrounding low-rise community.
A range of complementary interior spaces are planned, including a double-height atrium that will join North Oak's first and second phase buildings. Dubbed the 'Neighbourhood Nest,' this social space will give residents a place to congregate, while also doubling as a resiliency feature offering a back-up power connection, communications system, and critical goods refrigeration for use during emergencies.
"Sustainability and resiliency were top-of-mind when we began our work on North Oak. As we've seen in the last year, there will always be times of unpredictability, where community members will need access to deeper support," stated Michelle Xuereb, Director of Innovation at BDP Quadrangle. "The Neighbourhood Nest is our response to this human need. It's a flexible space which will be used every day casually, but it's also there and ready to serve during times of turbulence."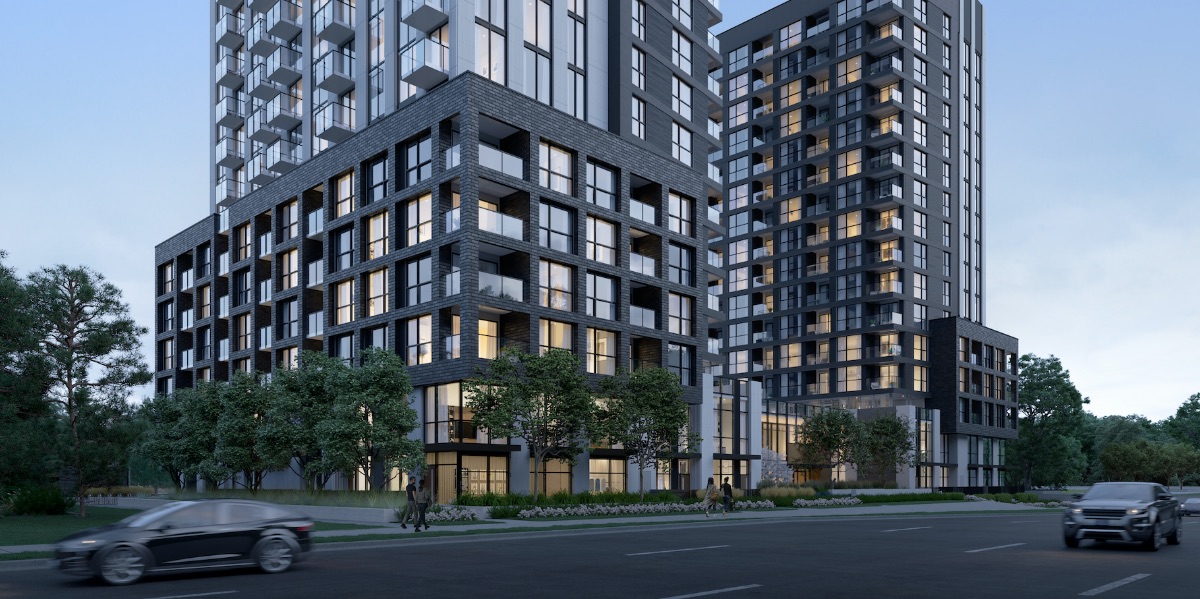 North Oak at Oakvillage, image courtesy of Minto Communities GTA
Other interior spaces, featuring design by Figure3, are to be revealed as marketing progresses for the building.
Suites at North Oak are available in a mix of one-bedrooms, lofts, two-bedrooms, and two-bedrooms + dens, with prices starting in the mid $400,000s.
Additional information and images can be found in our Database file for the project, linked below. Want to get involved in the discussion? Check out the associated Forum thread, or leave a comment in the space provided on this page.
* * *
UrbanToronto has a new way you can track projects through the planning process on a daily basis. Sign up for a free trial of our New Development Insider here.