The upcoming 2022 opening of the Crosstown LRT is fostering change all along its Eglinton Avenue route through central Toronto. Among the neighbourhoods to be affected by the coming transit improvement, the affluent Leaside community will soon be home to Crosstown station at Bayview Avenue named for the area. Like other neighbourhoods the Crosstown will pass through, Leaside is primed for a boost in residential density in the coming years. At the leading edge of this neighbourhood boom, The Brown Group of Companies' new project, named for its location at Bayview & Hillsdale, is quickly making its mark on the intersection.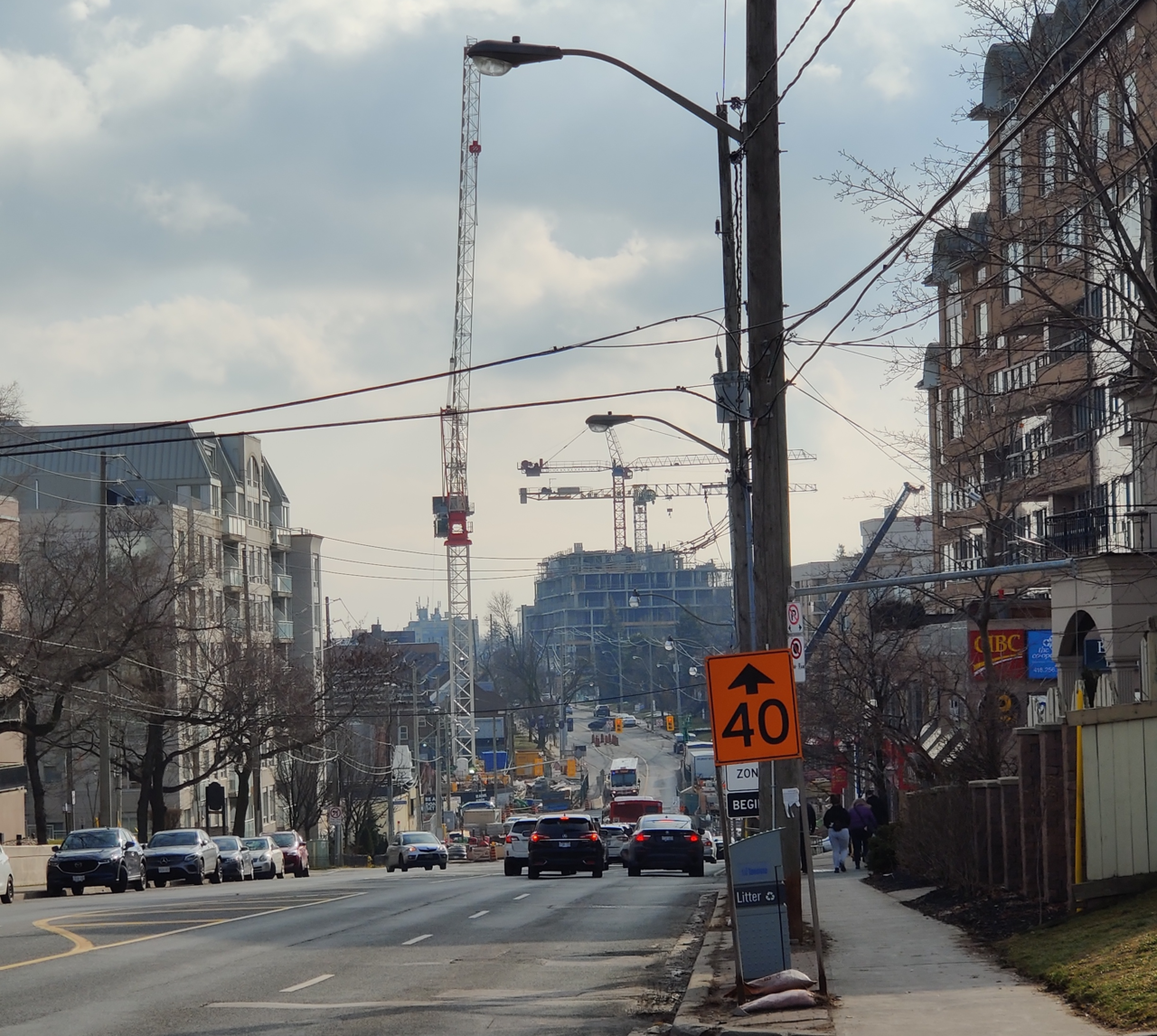 Looking south on Bayview across Eglinton (past the future Crosstown station) to Bayview + Hillsdale, image by Forum contributor WislaHS
Construction of the Kohn Partnership Architects-designed mid-rise building began in early 2019 following the site's late 2018 clearing. We last checked in on progress at the build site in June, 2019, when shoring activity had wrapped up, and excavation was in the process of unearthing the perimeter shoring walls. Excavation bottomed out in late 2019, and a tower crane had been installed to begin forming of the site's underground levels by the end of 2019.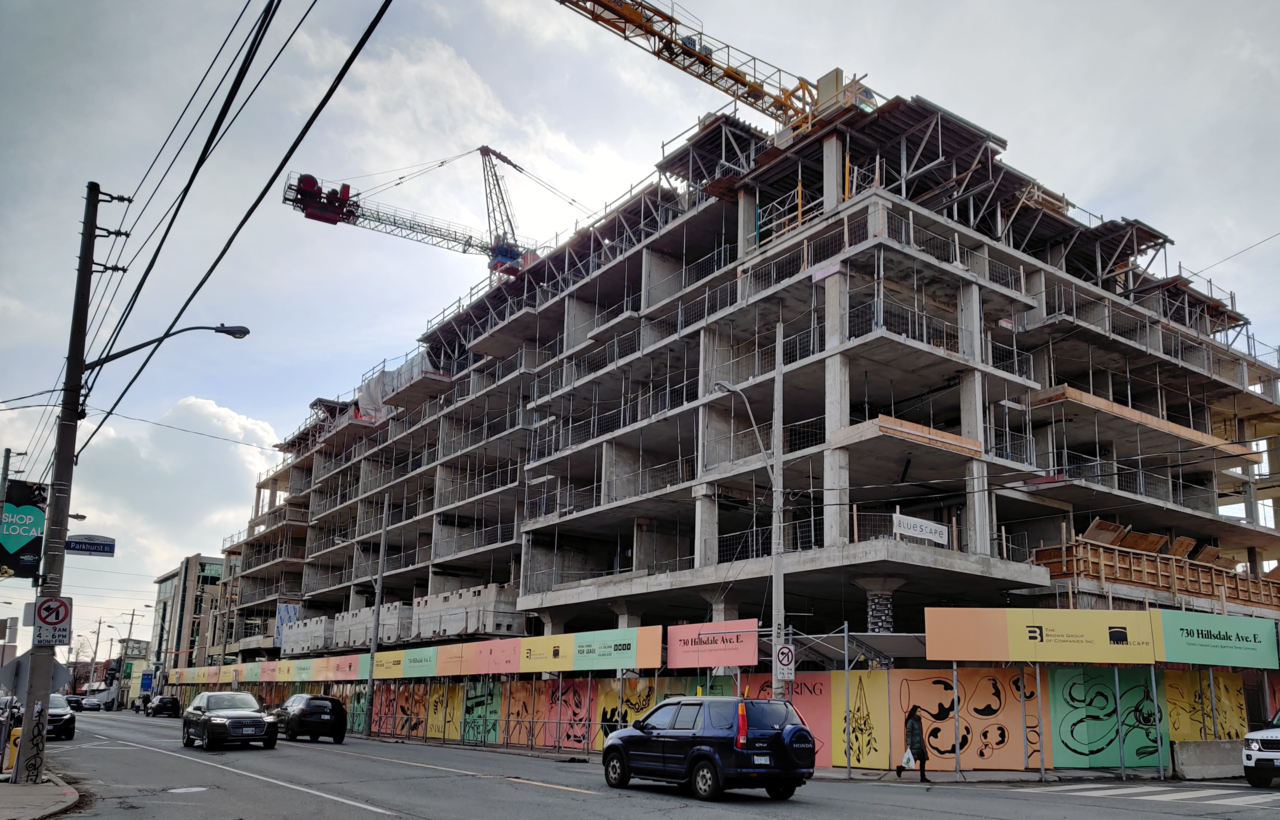 Looking southwest to Bayview + Hillsdale, image by Forum contributor WislaHS
A second crane followed to advance forming of the two-level garage that will house 162 vehicles (119 for residents, 23 for residential visitors, 20 for retail). It progressed into mid-2020 before the first above-grade progress was recorded. In the months since, the building has risen seven storeys above the Bayview and Hillsdale intersection, with the 7th level now being formed marking the final residential level, to be topped by a mechanical penthouse that will bring the building to its final 28.95-metre height.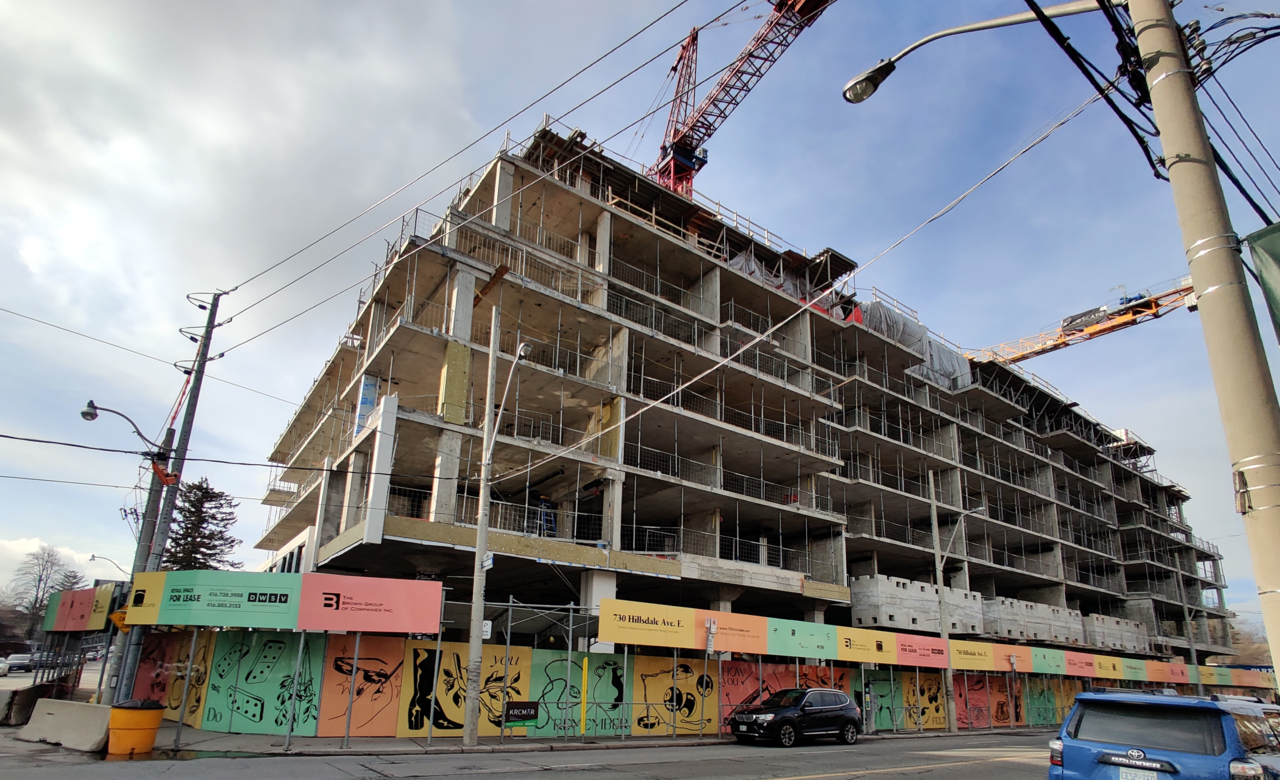 Looking northwest to Bayview + Hillsdale, image by Forum contributor WislaHS
Once complete, the new building will animate this stretch of Bayview with new street-fronting retail. Above, the residential floors will house 112 condominium units and 38 rental replacement units—a City-mandated reintroduction of previous rental units lost to the redevelopment—ranging from studios to three bedrooms.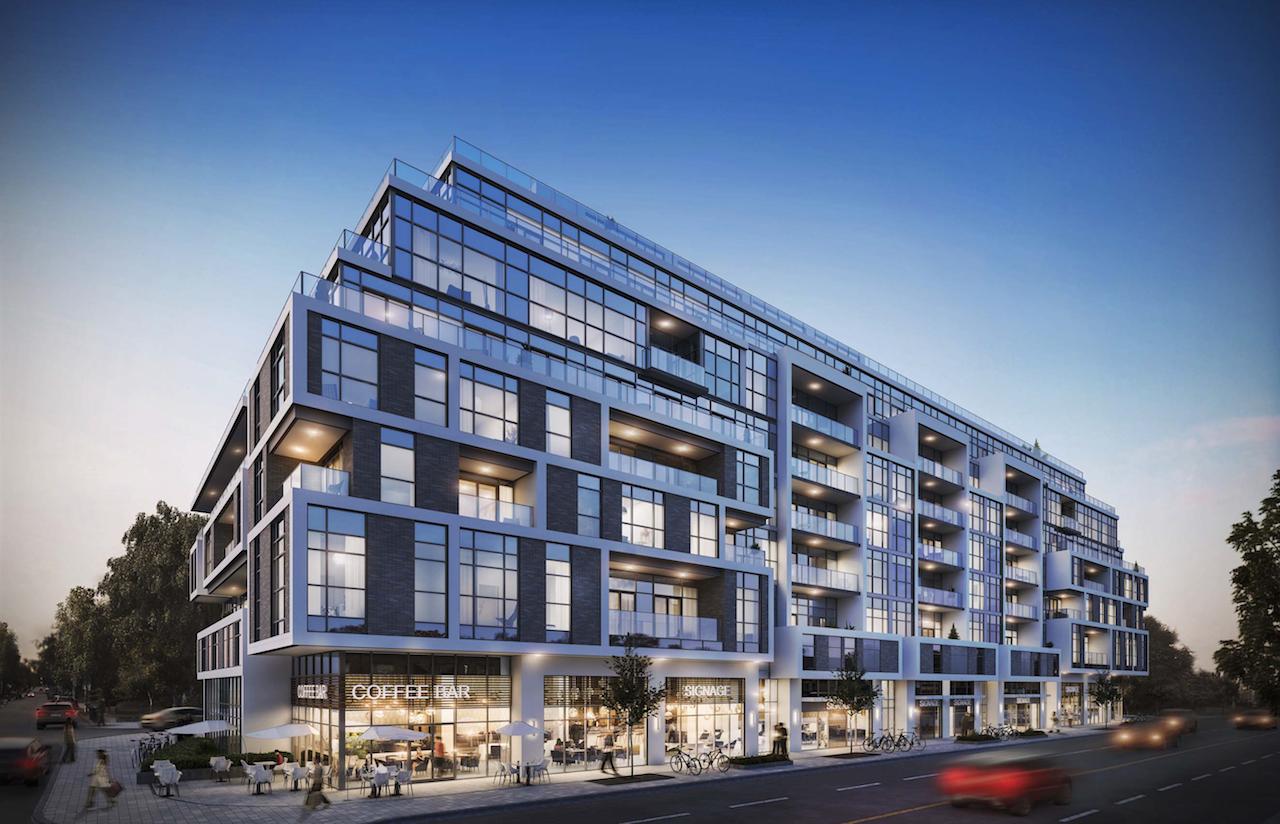 Looking northwest to Bayview + Hillsdale, image via submission to City of Toronto
Additional information and images can be found in our Database file for the project, linked below. Want to get involved in the discussion? Check out the associated Forum thread, or leave a comment below.
* * *
UrbanToronto has a new way you can track projects through the planning process on a daily basis. Sign up for a free trial of our New Development Insider here.