A stretch of Kingston Road running through the Birch Cliff neighbourhood in Scarborough could soon be home to a new mid-rise condominium development, outlined in a new application seeking Zoning By-law Amendment and an Official Plan Amendment from the City of Toronto. The proposal covers a block of Kingston Road between Lakeside and Birchcliff avenues, with the nine-storey building planned to rise on an assembly of properties from 1615 through 1641 Kingston Road and 50 and 52 Birchcliff Avenue. Birch Cliff Public School is directly opposite on the north side of Kingston Road.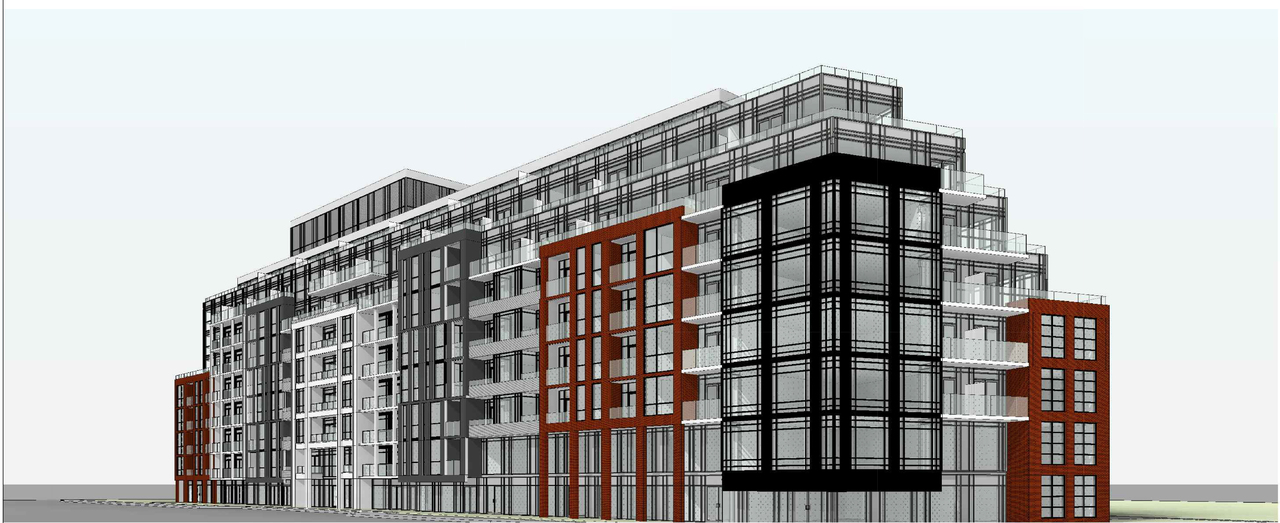 Looking southeast to 1625 Kingston Road, image via submission to City of Toronto
Proposed by Altree Developments, the plan calls for a Kohn Partnership Architects-designed building rising 35.5 metres measured to the roof of the mechanical penthouse. The building has an irregular-U-shaped massing with five- and seven-storey wings, joined by a central massing rising nine residential levels and one mechanical floor.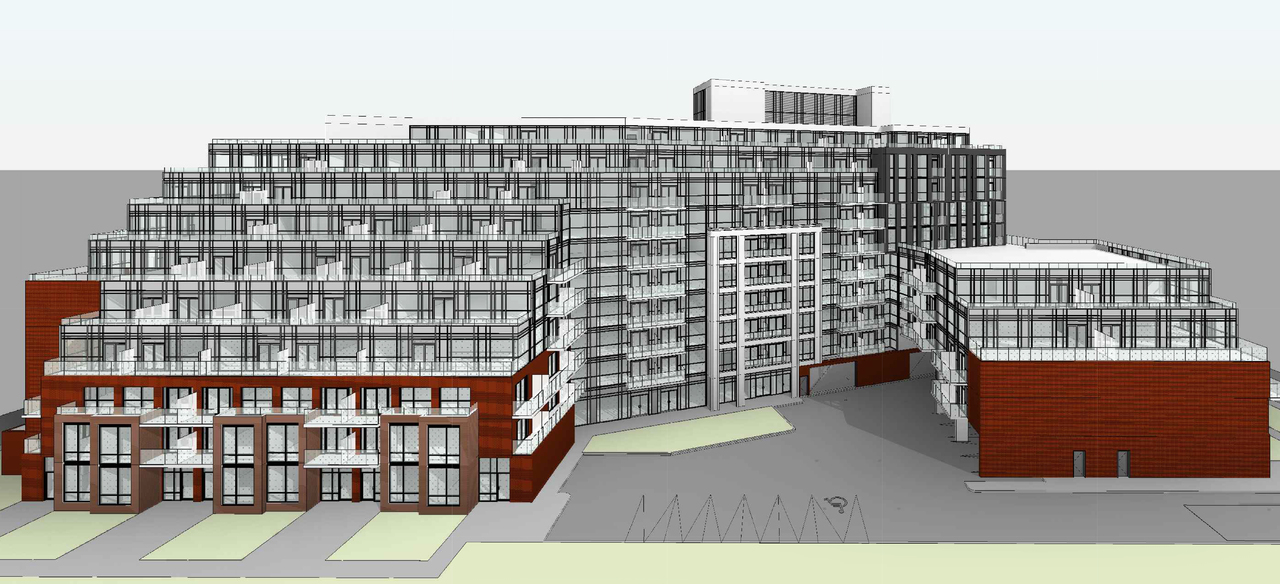 Looking north to 1625 Kingston Road, image via submission to City of Toronto
A total gross floor area (GFA) of 19,337 m² is proposed, almost entirely as residential space, at 19,238 m², or 99.5% of the total. Residential space would include a total of 264 condo units including 134 one-bedrooms, 100 two-bedrooms, 25 three-bedrooms, and five live-work units. Among the multi-bedroom plans are a group of townhomes along the site's Birchcliff Avenue frontage, featuring private entrances from the street. Complementing the activated ground-floor section along Kingston Road containing live-work units, the remaining 99 m² of GFA is planned as commercial retail space on the ground level.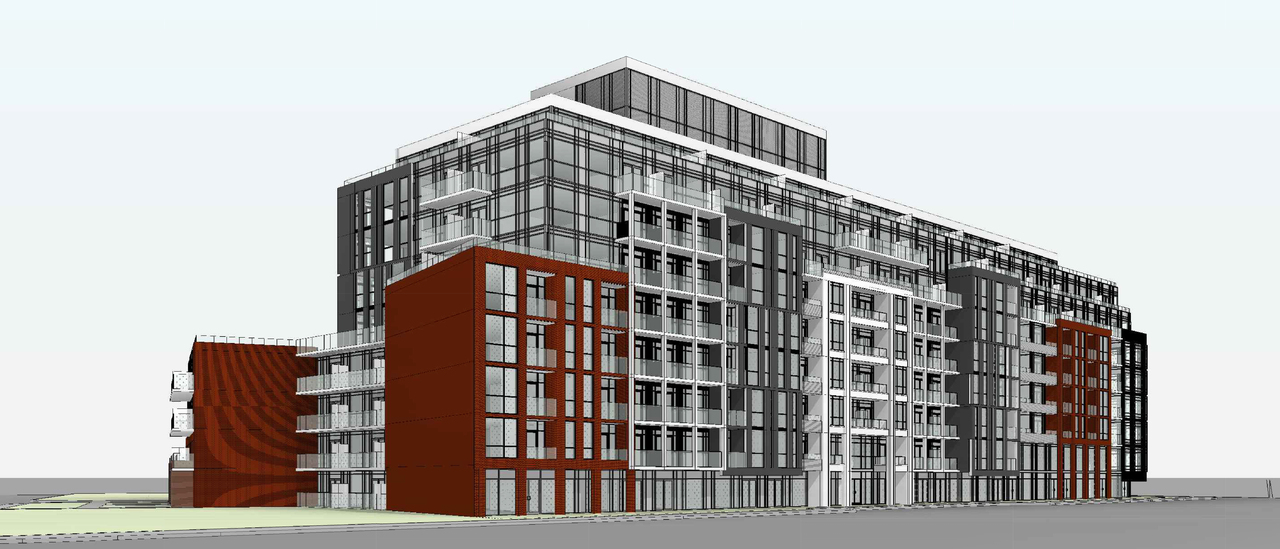 Looking south to 1625 Kingston Road, image via submission to City of Toronto
While 33 rental units would be displaced to make way for the redevelopment, the City-mandated replacement is being implemented in a project on another nearby site owned by Altree at 2151 Kingston Road, where a separate planning application is progressing through the approvals process.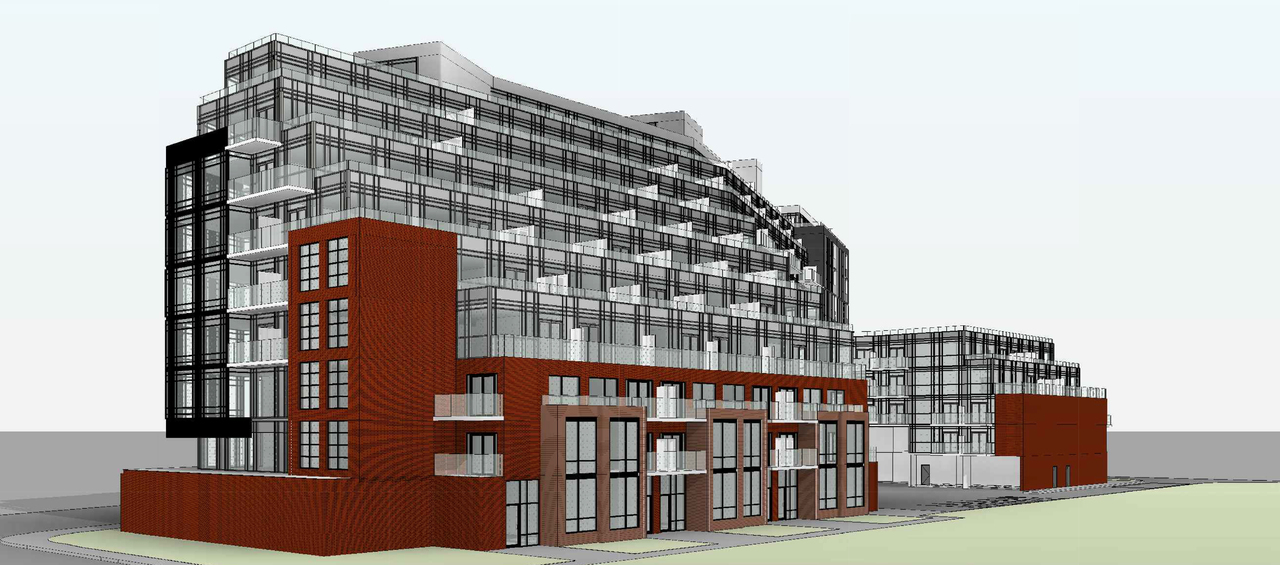 Looking northeast to 1625 Kingston Road, image via submission to City of Toronto
Additional information and images can be found in our Database file for the project, linked below. Want to get involved in the discussion? Check out the associated Forum thread, or leave a comment below.
* * *
UrbanToronto has a new way you can track projects through the planning process on a daily basis. Sign up for a free trial of our New Development Insider here.