A stretch of Keele Street inside Northwest Toronto fronting the former fire base-turned urban park is discovering a rising tide of mid-rise residential redevelopment. The trend is set to keep with another proposal for the Downsview Park area as an application processed to the City in the final weeks of 2020 seeks a Zoning By-law Amendment to permit a mid-rise house development at 3374 Keele Street , immediately n . of Sheppard Avenue West.
The Kirkor Architects Planners -designed project, designed for an Ontario numbered corporation, is proposed to rise 12 storeys to a height of 42.9 metres and have a gross floor area of 12,018 m², the entirety of which would be residential.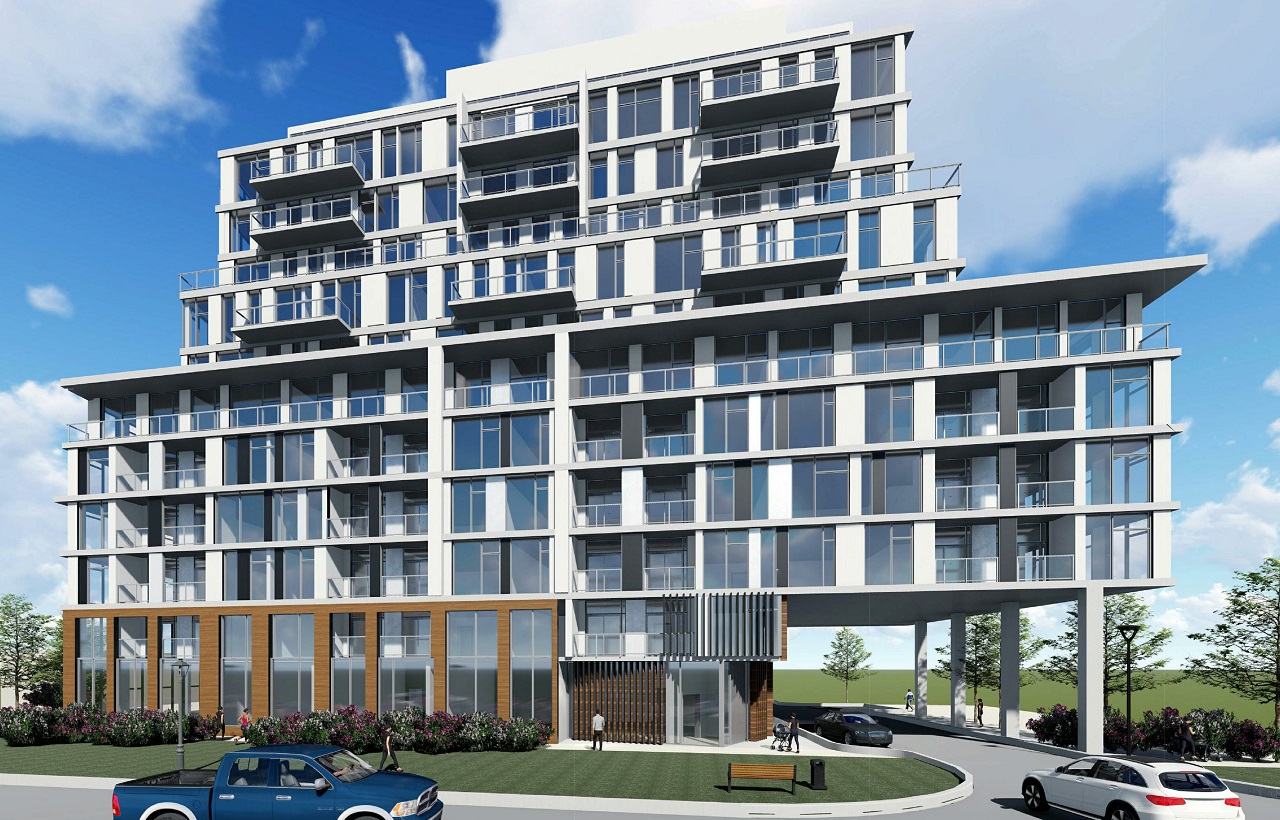 Looking west to 3374 Keele, image via submission to City of Toronto
The submission proposes a total of 158 condominium units, in a mix of 86 one-bedrooms, 56 two-bedrooms, and 16 three-bedrooms. The two and three-bedroom units represent 45% of the total, a key in attracting families to the building. The area has traditionally served the family market exclusively through single-family housing.
Looking southwest to 3374 Keele, image via submission to City of Toronto
A two-level underground garage, with 84 parking spaces for residents and 23 for visitors, would be accessed after passing under a double-height porte cochère, with columns holding the north end of the building aloft above it. Complementing the vehicle parking, 182 bicycle parking spaces are proposed in a mix of 170 long-term spaces and 12 short-term spaces.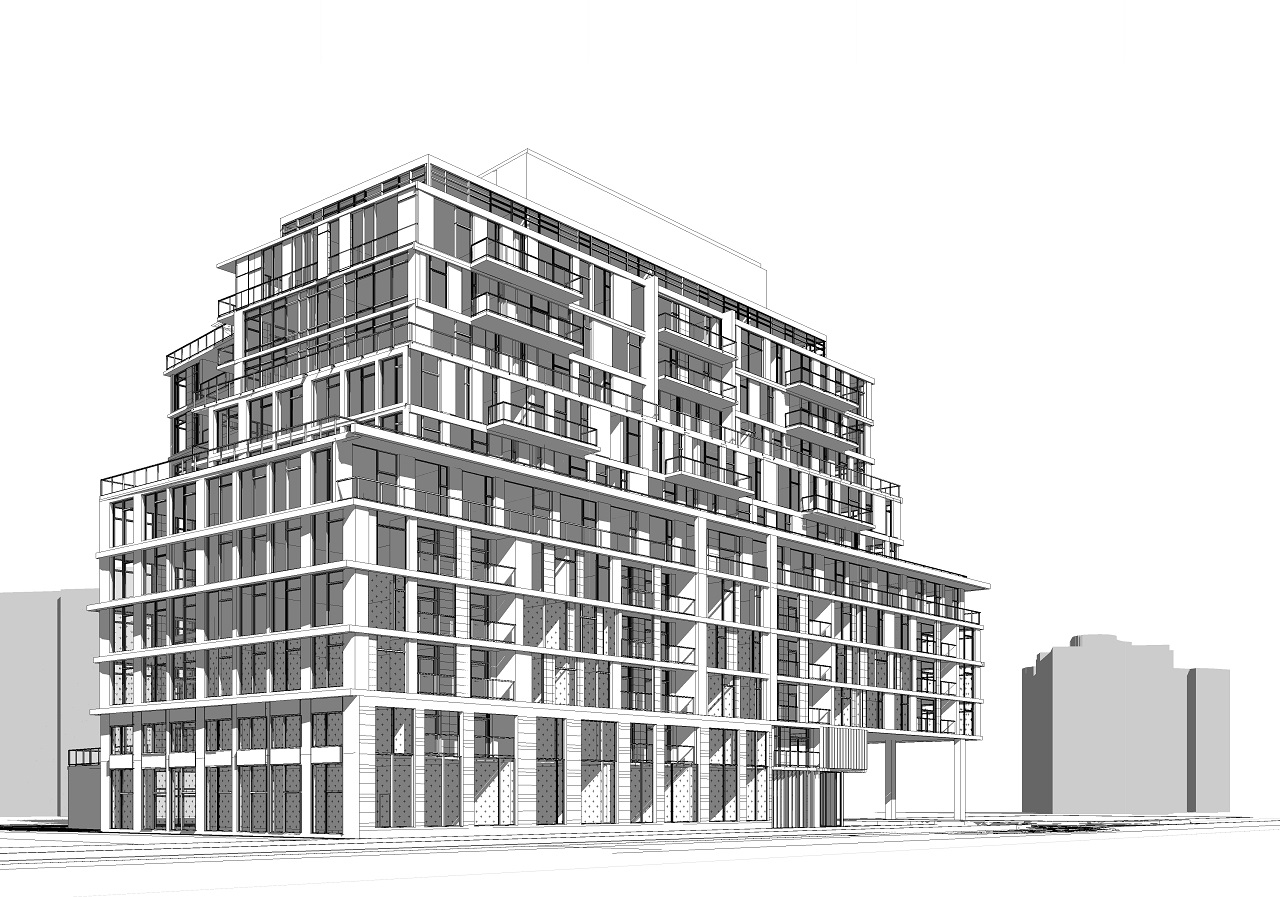 Looking northwest to 3374 Keele, image via submission to City of Toronto
You can learn more from our Database file for the project, linked below. If you'd like, you can join in on the conversation in the associated Project Forum thread, or leave a comment in the space provided on this page.
* * *
UrbanToronto has a new way you can track projects through the planning process on a daily basis. Sign up for a free trial of our New Development Insider here .