Nearly a half-century after the University of Toronto's Robarts Library opened its doors at St George and Harbord streets, the Mathers and Haldenby-designed Brutalist icon is gearing up to welcome a modern five-storey addition opening in 2021. The new 'Robarts Common' designed by Diamond Schmitt Architects will bring 4,304 m² of new space to the 1973-built building's Huron Street frontage, with a glazed, chamfered form.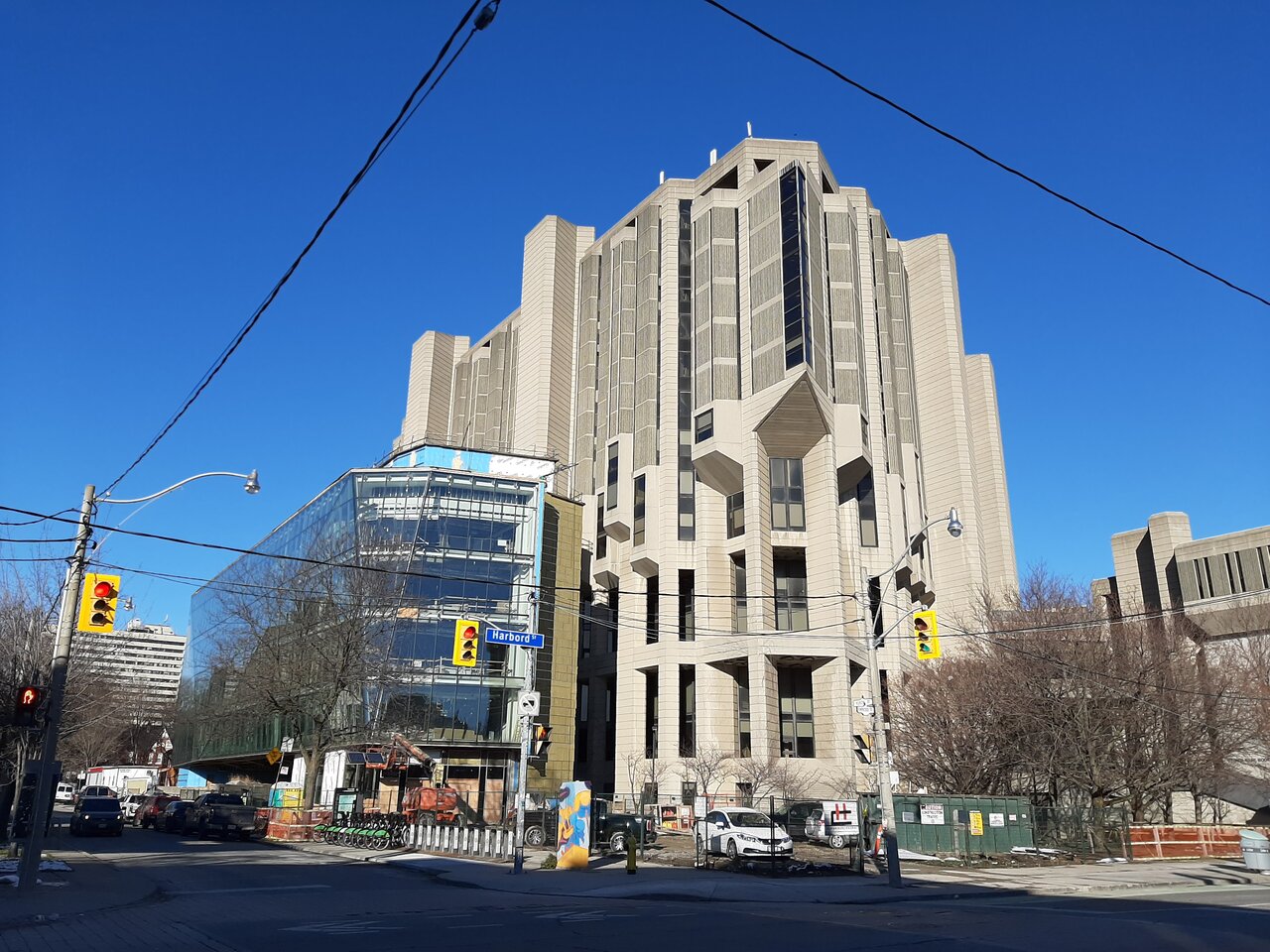 Looking northeast to Robarts Common, image by Forum contributor AlbertC
The first signs of preliminary construction work were spotted along the facility's west side towards the end of 2017. Now, just over three years later, the structurally-complete building is looking much closer to what was promised in the renderings. Glazing installation, which has been ongoing since this summer, now encloses the entire building. The addition's exterior is articulated via six faces of curtainwall, faceting the crystalline massing.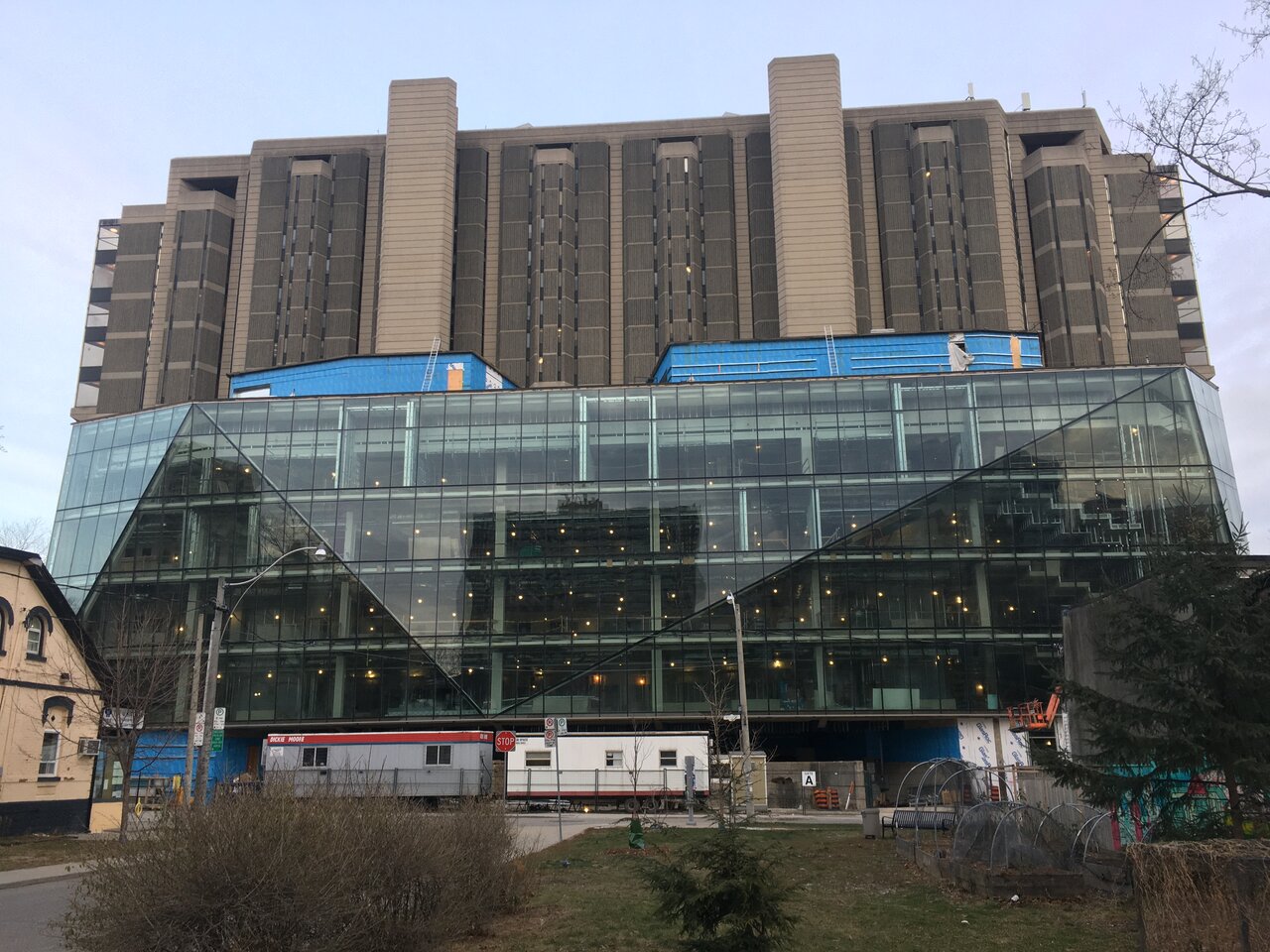 Looking east to Robarts Common, image by Forum contributor Rascacielo
The clarity of the glass allows for easy views into the addition's interiors, where the individual spaces of the new structure are being partitioned with walls, as other interior finishing and internal systems installations continue. The glazing's notable clarity is part of the plan to maximize natural lighting through the addition's primarily west-facing glazed facade.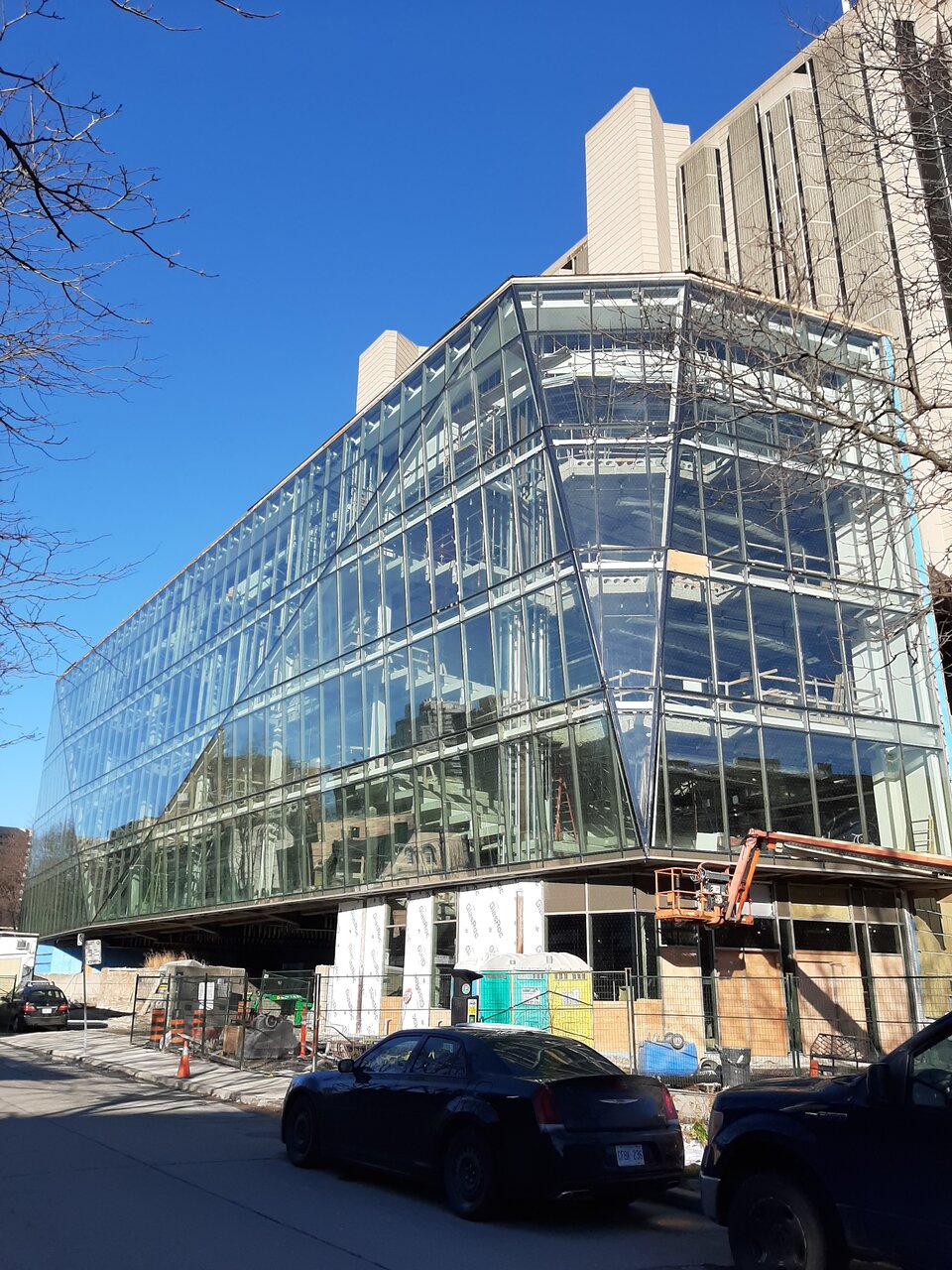 Looking north to Robarts Common, image by Forum contributor AlbertC
The months are now ticking down to the building's planned mid-2021 opening, upon which time it will add 1,222 work and study spaces to Robarts Library, increasing capacity to over 6,000 seats. The addition's south entrance is set to include an atrium with a café, flexible seating, and information terminals.
Additional information and images can be found in our Database file for the project, linked below. Want to get involved in the discussion? Check out the associated Forum thread, or leave a comment below.
* * *
UrbanToronto has a new way you can track projects through the planning process on a daily basis. Sign up for a free trial of our New Development Insider here.