Just over a year after recording artist Pharrell Williams took over all the illuminated signs of Yonge-Dundas Square to announce the project known as Untitled Toronto in Midtown Toronto, the multi-tower development from developers Reserve Properties and Westdale Properties is close to shovel-ready. A Site Plan Approval application (SPA) was submitted with the City earlier this year, ironing out details of the project being designed by the Grammy-winning artist working with architects IBI Group and interior designers U31. Now, the latest in a series of resubmissions is bringing the project one step closer to the start of construction on Broadway Avenue.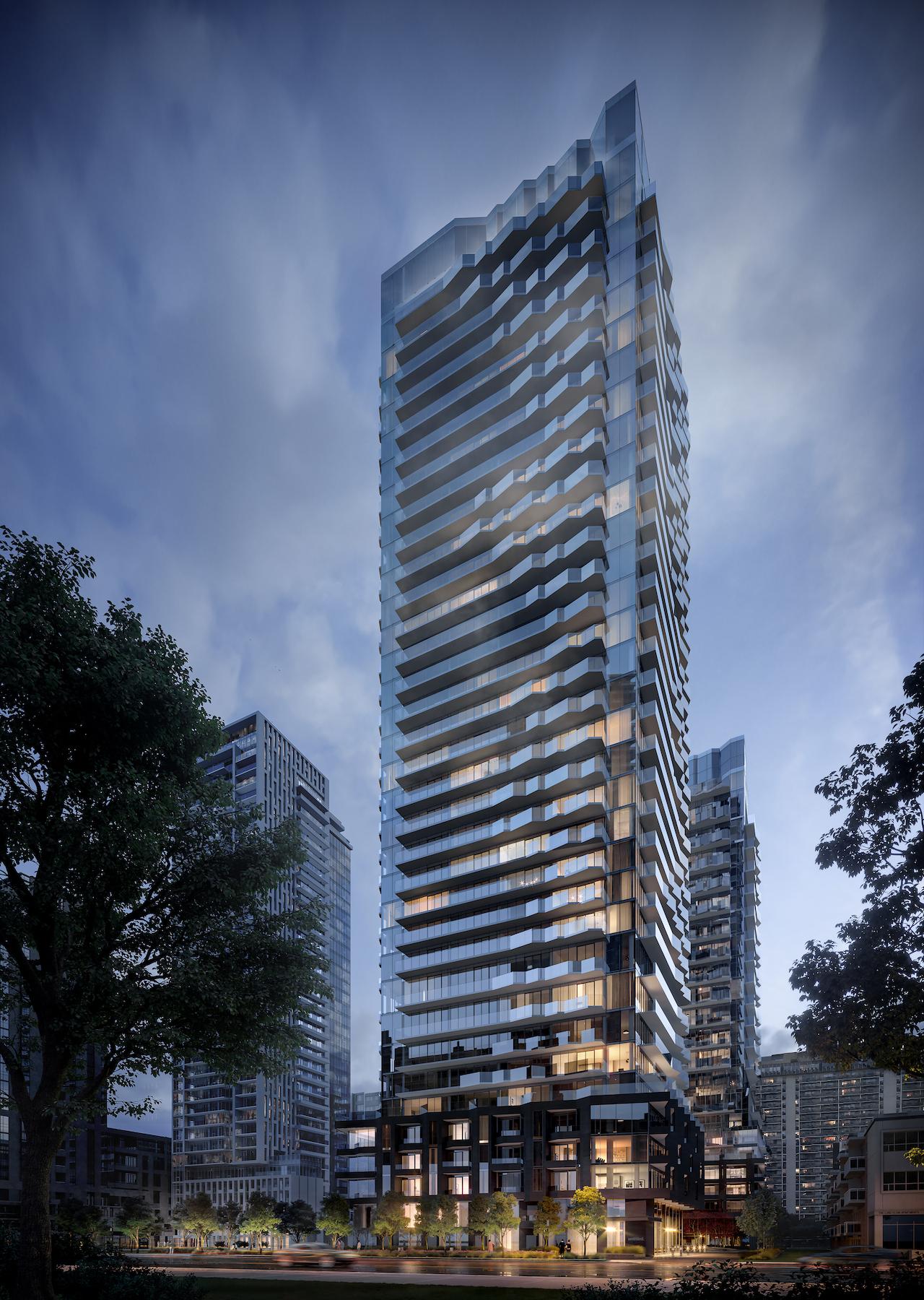 Untitled Toronto, image courtesy of Reserve/Westdale
Following submitted updates this past May and again in August, the latest mid-November application includes several minor revisions and clarifications at the request of various City departments. Most of the revisions pertain to the Privately-Owned Public Space, or POPS, planned for the northeast corner of Broadway and Redpath, along with other public realm conditions. None of the revisions alter the form or finishes of the 21- and 33-storey condominium towers, though some exterior elements have been clarified in the list of revisions, such as the presence of bird-friendly fritting for glazing on lower levels.
Regarding the POPS, a revision of the planting plan has been introduced by landscape architects NAK Design Strategies to address the City's request to include a more robust landscape within the POPS, answered with the addition of another layer of evergreen to the previously-proposed two layers of perennials. Other changes to the POPS include the addition of signage to identify the space, and less visible revisions like increasing soil volumes per tree to meet City requirements.
In addition to bringing a new publicly-accessible space to the neighbourhood, the list of revisions also confirms the inclusion of a $100,000 financial contribution towards the bike share program through a section 37 agreement approved by City Council.
More details about the POPS and its changing design can be found in an earlier article published following the August SPA application. While some of the details have changed in the latest submission, the earlier article goes more in depth about the new POPS and its interaction with the surrounding pedestrian realm.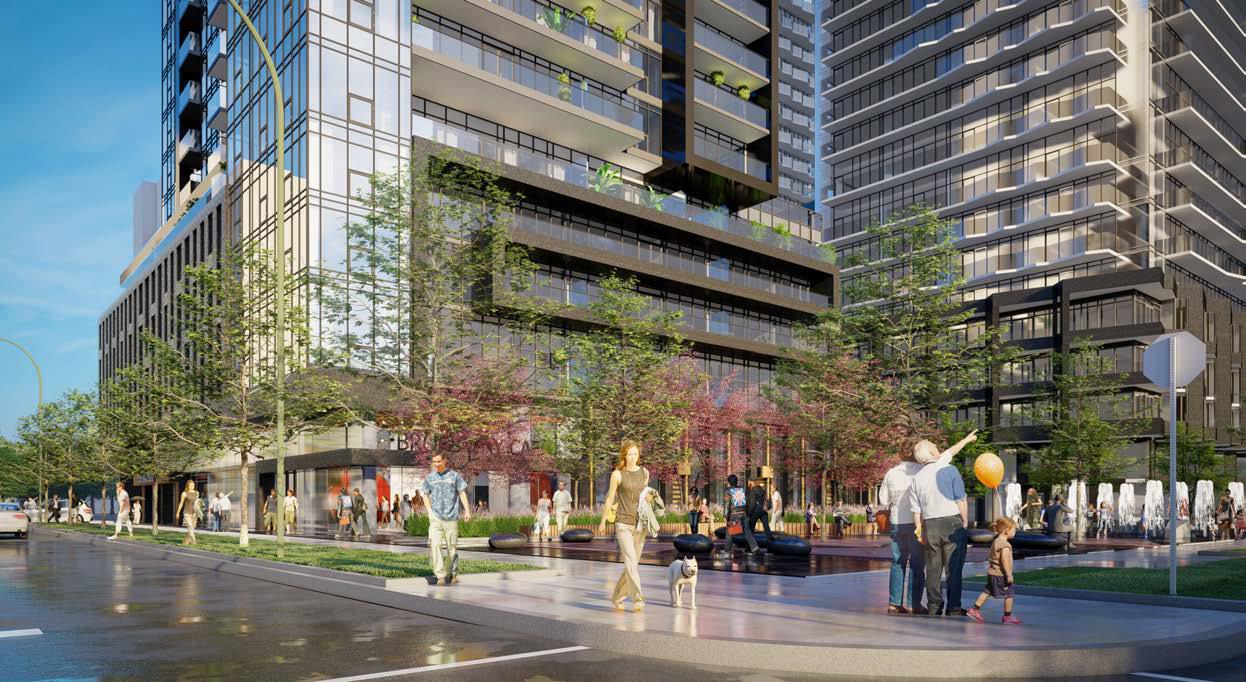 POPS at Untitled Toronto shown in May submission, image via submission to City of Toronto
With what may be the final tweaks to the plan presented in the latest SPA, another recent development was the filing of a building permit earlier this month, currently under review by City staff.
Additional information and images can be found in our Database file for the project, linked below. Want to get involved in the discussion? Check out the associated Forum thread, or leave a comment in the space provided on this page.
* * *
UrbanToronto has a new way you can track projects through the planning process on a daily basis. Sign up for a free trial of our New Development Insider here.