A former landmark theatre's signature entrance is to live on at the base of a new Midtown Toronto condo development named in its honour. In the lead up to the upcoming launch of Madison Group and Westdale Properties' new project 'The Capitol' in mid-2021, the first marketing material is offering a more detailed glimpse at how the 1918-built Capitol Theatre's Yonge Street presence will become a signature part of the new 14-storey, Turner Fleischer Architects and Hariri Pontarini Architects-designed building.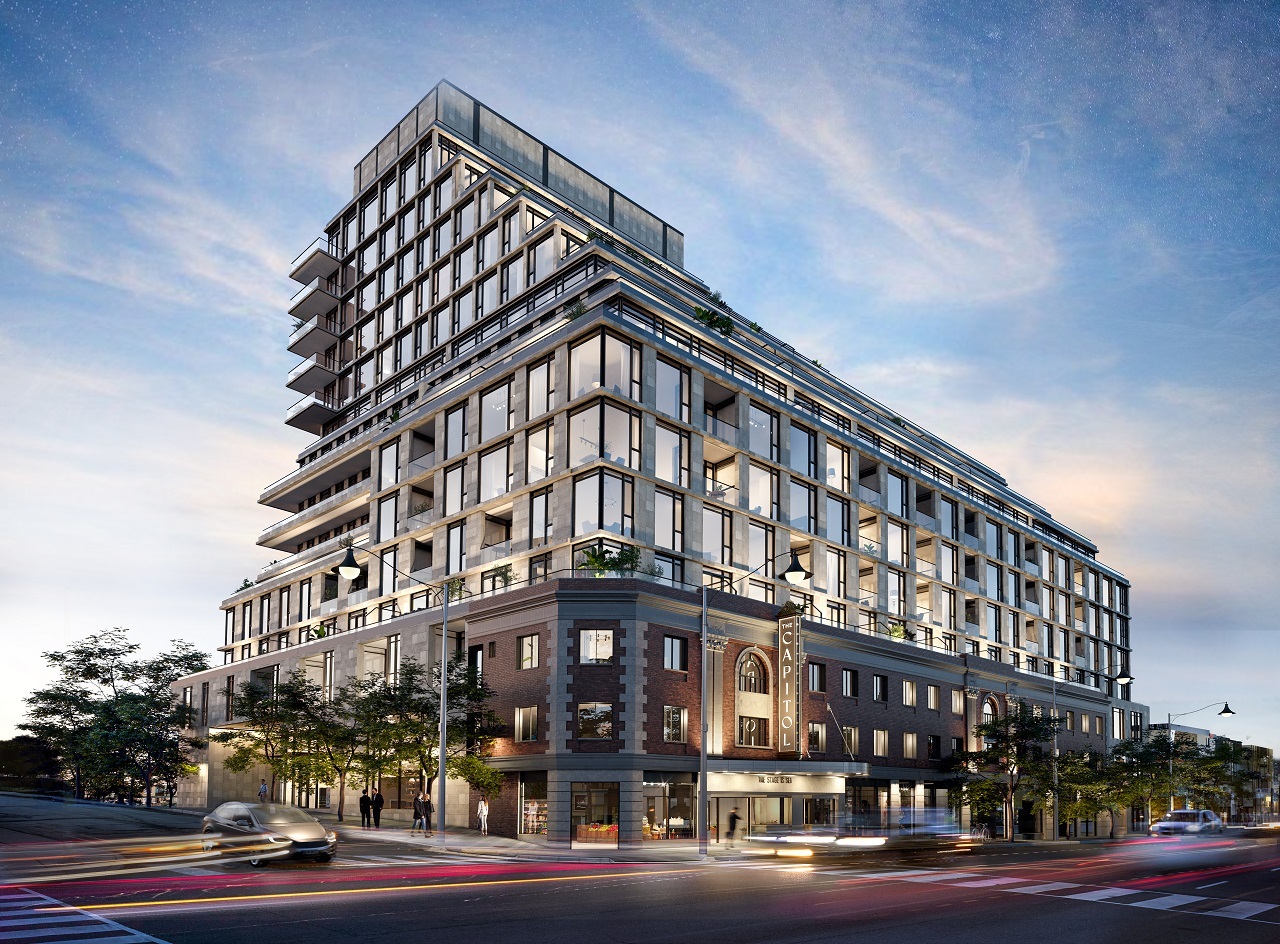 Looking northwest to The Capitol, image courtesy of Madison/Westdale
While large areas of the existing building on the northwest corner of Yonge Street and Castlefield Avenue will be taken down to make way for new construction, The Capitol will include the preserved main façade, vestibule and theatre components from its namesake venue, in addition to the 1946-renovated canopy structure that added a Streamline Moderne look to the building's Yonge frontage. These retained heritage elements will help to give the new terraced condominium building rising behind and above a well-established look, while preserving the existing landmark's contribution to the character along this stretch of Yonge.
Changes to the preserved theatre exterior are to include a rebuilt vertical marquee bearing the project's branding, replacing a less-prominent marquee that exists today. Retail is to remain an important part of the site's connection with Yonge Street, with the new building's heritage base to be animated by 1,332.9 m² of retail space at grade. The new-build sections behind the heritage are to be finished in a limestone-toned precast concrete that will serve as a complementary backdrop to the existing aesthetic.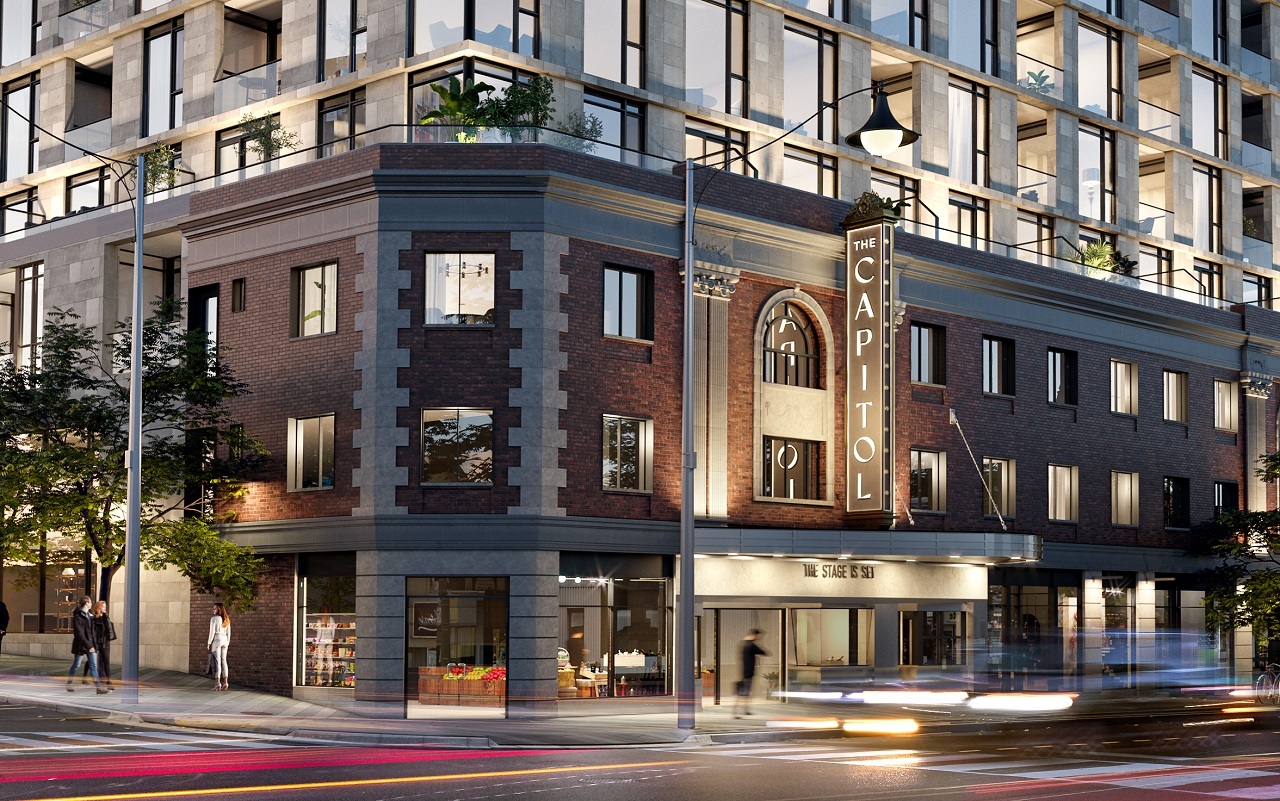 Detail view of retained Yonge Street frontage at The Capitol, image courtesy of Madison/Westdale
The Capitol is gearing up to bring 145 one, two, and three-bedroom residences to the rapidly-intensifying Midtown area. Residents are to have access to common and amenity spaces with interiors appointed by Studio Munge. These include indoor amenity spaces on levels 2 (186.8 m²) and 3 (65.5 m²), as well as a mix of spaces on level 10 that includes 157.1 m² of indoor amenity space that opens out onto a large outdoor terrace measuring 255.1 m².
The project is now accepting registrations. More renderings and more detailed information is expected to be released soon to promote the coming launch.
Additional information and images can be found in our Database file for the project, linked below. Want to get involved in the discussion? Check out the associated Forum thread, or leave a comment in the space provided on this page.
* * *
UrbanToronto has a new way you can track projects through the planning process on a daily basis. Sign up for a free trial of our New Development Insider here.