New buildings are rapidly filling in and extending a stretch of mid-rises on Queen Street East in The Beach area in Toronto's east end. At the neighbourhood's western gateway at Queen Street East and Woodbine Avenue, one such development is quickly taking shape at the northeast corner. Fieldgate Urban and Hullmark's Heartwood – The Beach boutique condo development is now topped out at six storeys, and exterior finishes are beginning to be installed.
The Quadrangle-designed project has been active for over two years now. An early 2018 ground breaking got the ball rolling, with the start of construction following a few months later with the arrival of heavy equipment to begin the shoring phase of work. By the following spring, a large pit had emerged, with excavation continuing well into summer, 2019. By October, 2020 a tower crane was in place and forming was in progress for the lowest of the building's underground parking levels.
The first above-grade forming progress was recorded early this year, and despite significant challenges through the first half of 2020 including government-mandated work stoppages, the project reached its full six-storey height this past summer.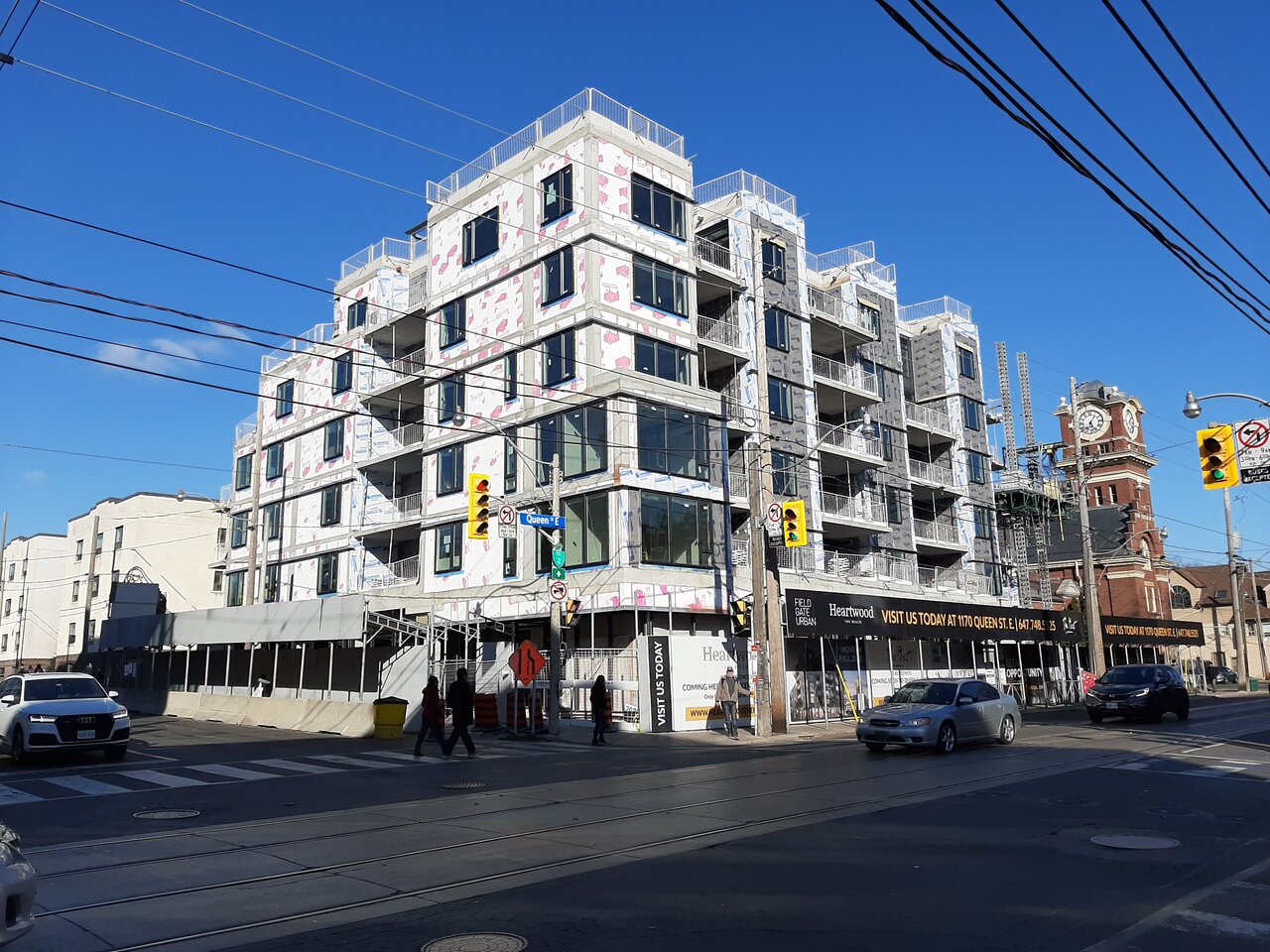 Looking northeast to Heartwood – The Beach, image by Forum contributor AlbertC
With structural forming now complete, much of the visible construction activity has shifted to the start of cladding installation. The first hints of cladding were spotted in September in the form of punched windows framed in slender black mullions. These windows now extend to the top level, and have been surrounded by insulation and weatherproof membrane panels.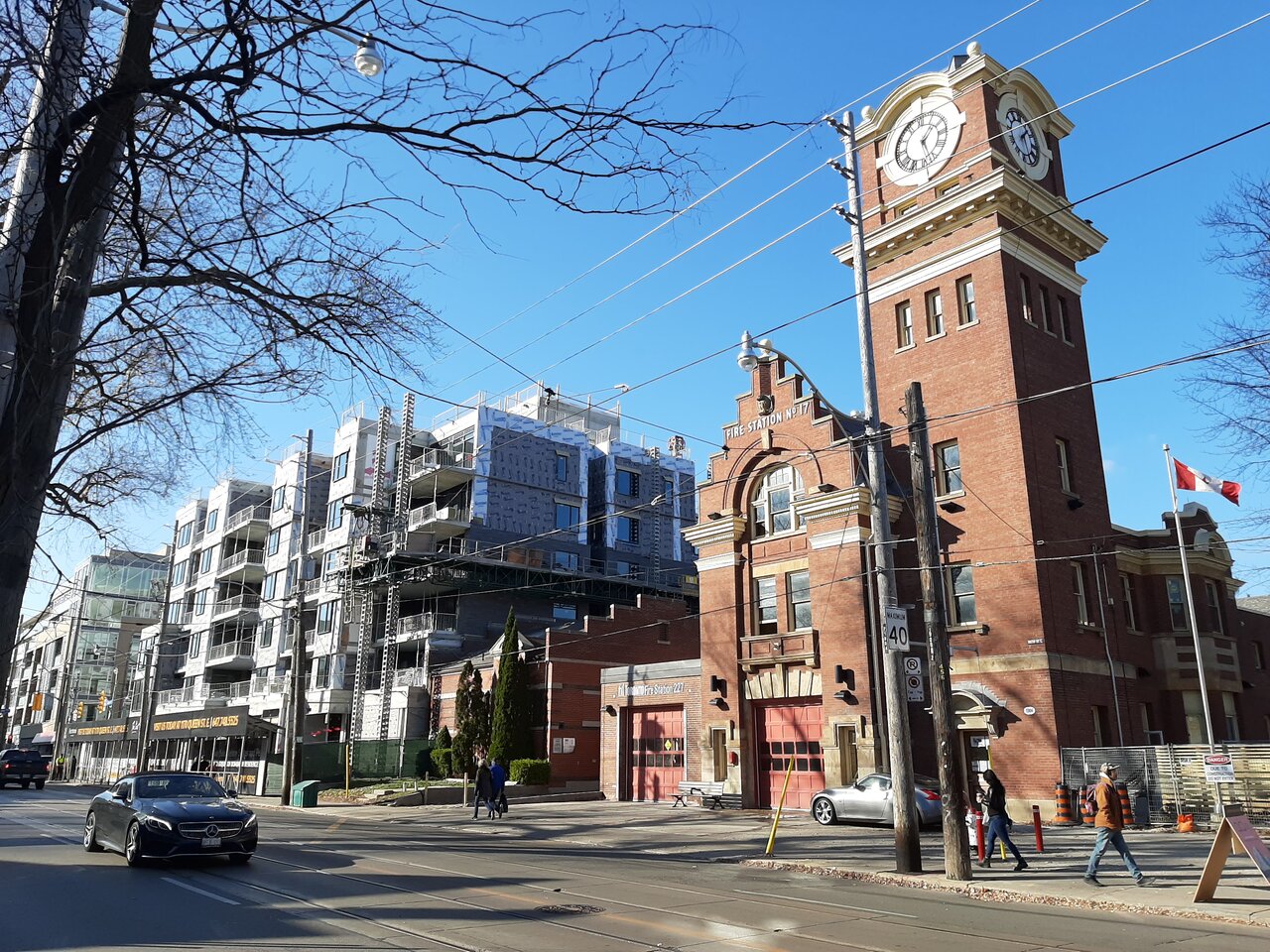 Looking northwest to Heartwood – The Beach, image by Forum contributor AlbertC
The panels act as backing to the latest addition—dark-toned bricks—which are being installed with the help of lift platforms, now covering large areas of the east elevation facing towards the heritage Toronto Fire Station 227, visible in the image above.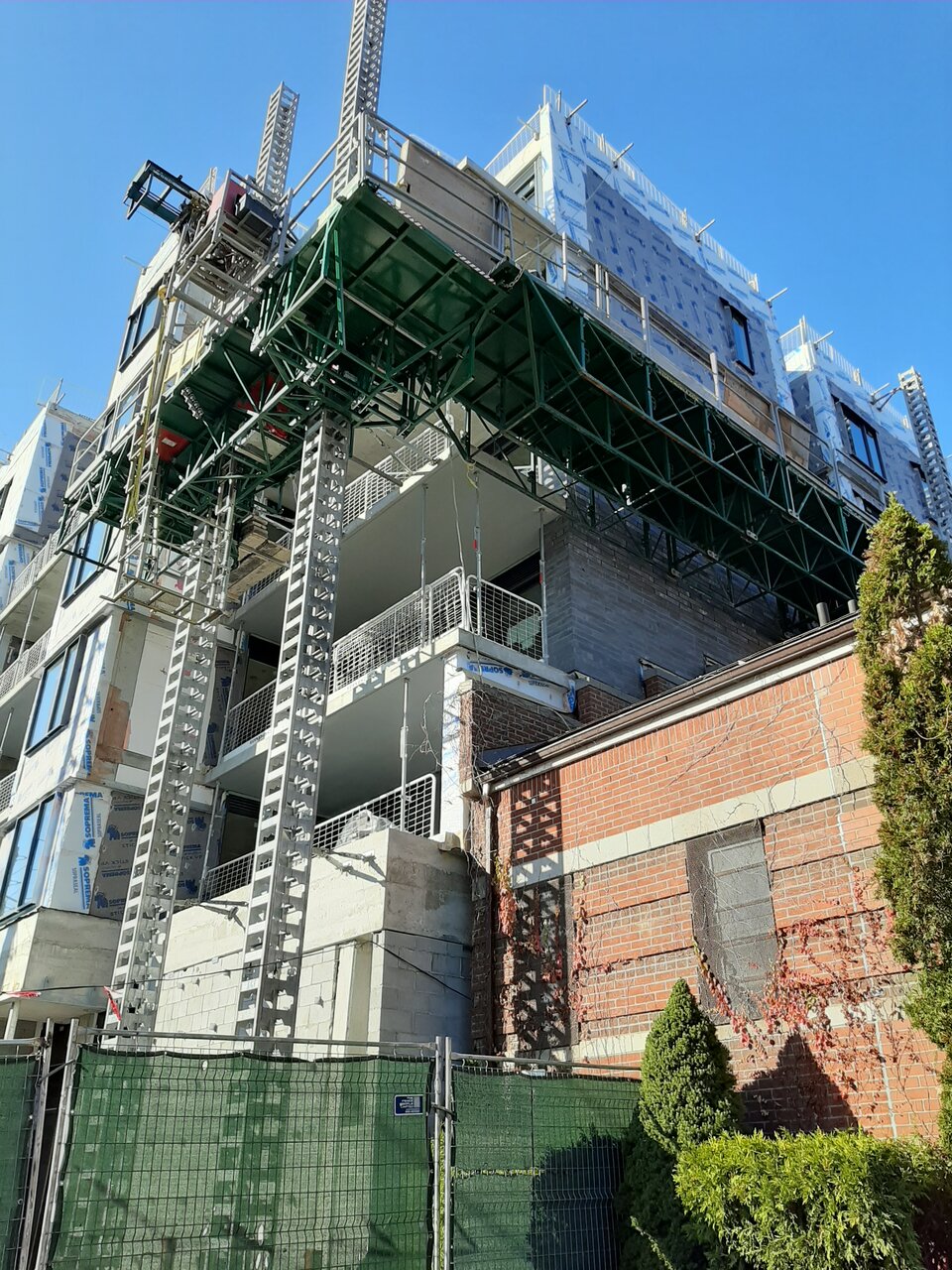 Brick details at Heartwood – The Beach, image by Forum contributor AlbertC
Upon completion in 2021, the boutique building will introduce a limited collection of 43 units to the neighbourhood.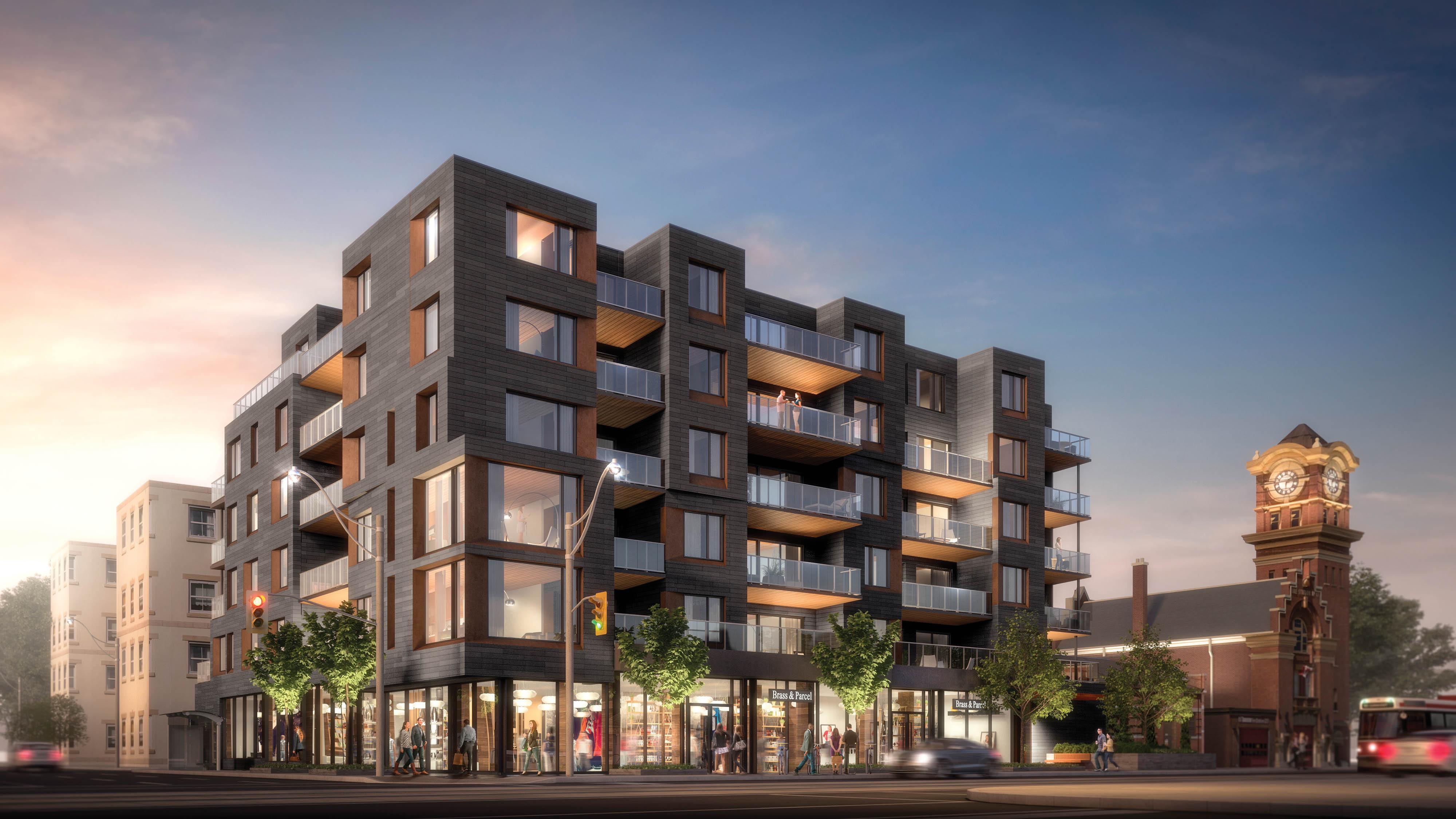 Heartwood – The Beach, image courtesy of Fieldgate/Hullmark
You can learn more from our Database file for the project, linked below. If you'd like to, you can join in on the conversation in the associated Project Forum thread, or leave a comment in the space provided on this page.
* * *
UrbanToronto has a new way you can track projects through the planning process on a daily basis. Sign up for a free trial of our New Development Insider here.