With this report, our Growth to Watch For 2020 series closes out another year, more comprehensive than ever. The 2020 reports have been presented by NEEZO Studios. Over the course of the year, we have brought you to every significant development happening across the 416 and have moved beyond, now covering activity in the wider Greater Toronto Area. We're covering everything from brand new proposals, to those inching their way through the planning process, to those under construction, or about to be completed.
A total of 21 reports from Toronto and 6 reports from the surrounding 905 have been released to subscribers throughout the year. For a taste of what's offered in the 27th and final report in our 2020 series, here's a sneak peek at some of the contents.
* * *
The moment has finally arrived, we have reached our last Growth to Watch For report of 2020! Covering over 1,000 projects trekking hundreds of kilometres across 13 cities of the GTA, our tour of development activity now wraps up in our final area, Durham Region. Heading eastward through the cities of Pickering, Ajax, Whitby, and Oshawa, we explore development happening in the eastern suburbs of Toronto, tracking the increase in density unfolding in each municipality as GO Transit expansion and the Highway 407 extension fuel densification in their urban cores and outer reaches. Below we have gathered all projects currently under construction, all proposals current working their way through the planning pipeline, and all master plans looking to bring future transformation to Durham.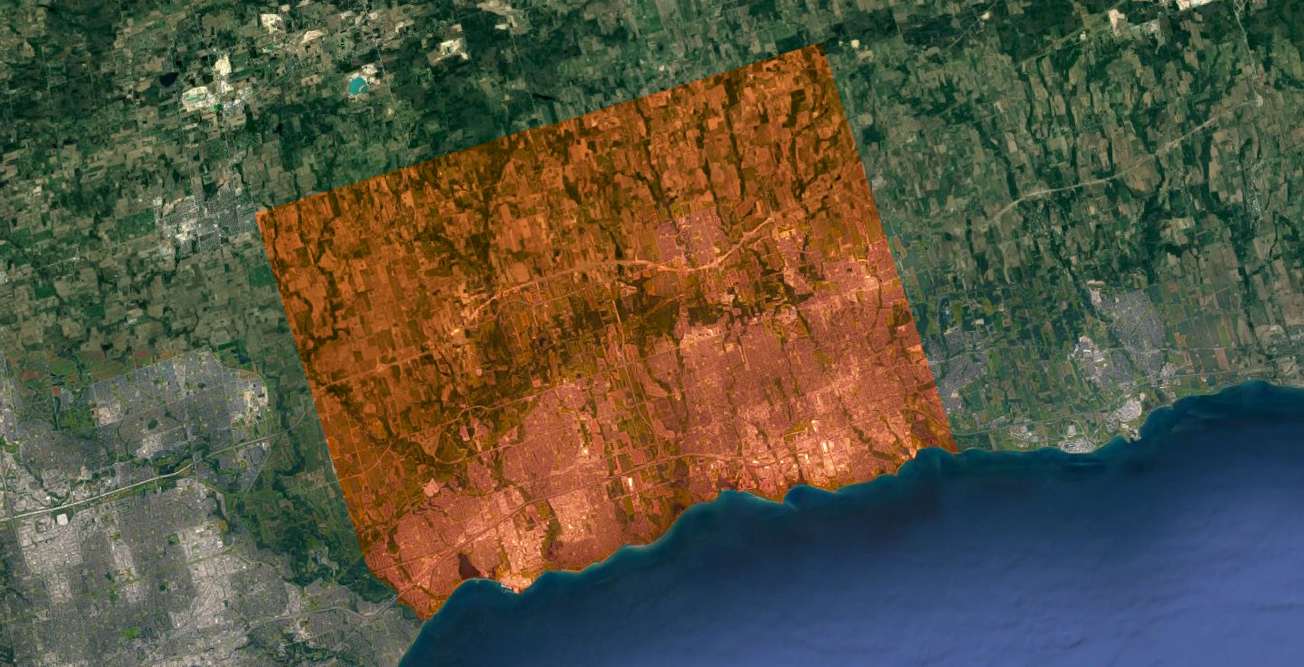 The area covered by UrbanToronto's Growth to Watch For 2020 Pickering, Ajax, Whitby, Oshawa report, base image from Google Maps
Each of the four municipalities covered in this report are undergoing substantial growth, with large projects in a range of categories. Within Pickering, some of the major projects covered include the massive DLive entertainment complex, SmartCentres Pickering, the Steele Valley/Pickering Square development, Universal City Condos, and a redevelopment of the Pickering Town Centre Mall grounds. Other smaller projects by Toronto standards are still substantial additions to a growing Pickering, such as 1640 Kingston Road, 1891 Valley Farm, Axess Condos, and 1294 Kingston Road.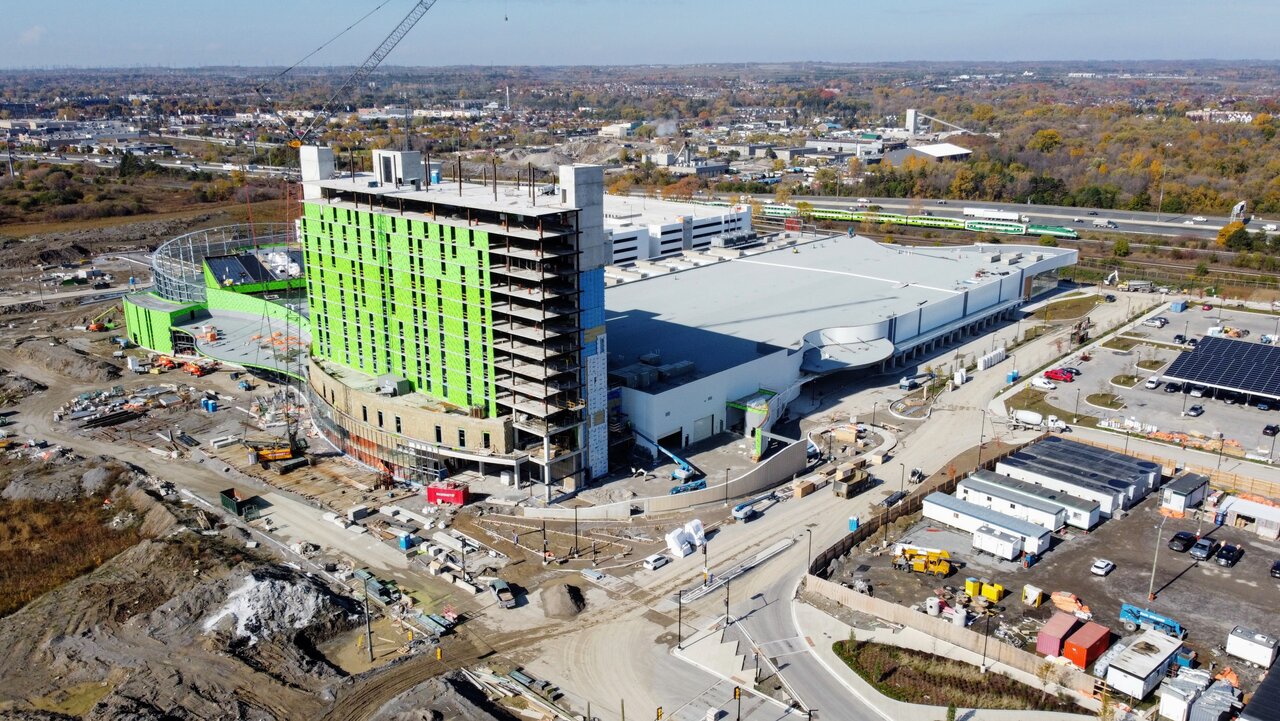 View of DLive under construction in November 2020, image by Forum contributor Jasonzed
Our report next moves through Ajax, continuing the trek east. Some big changes are happening here as well, most notably at Harwood and Bayly where the biggest projects are located. These include Vision at Pat Bayly Square, 72-80 Bayly Street West, and 282 Monarch Avenue, as well as several other smaller projects filling out the area.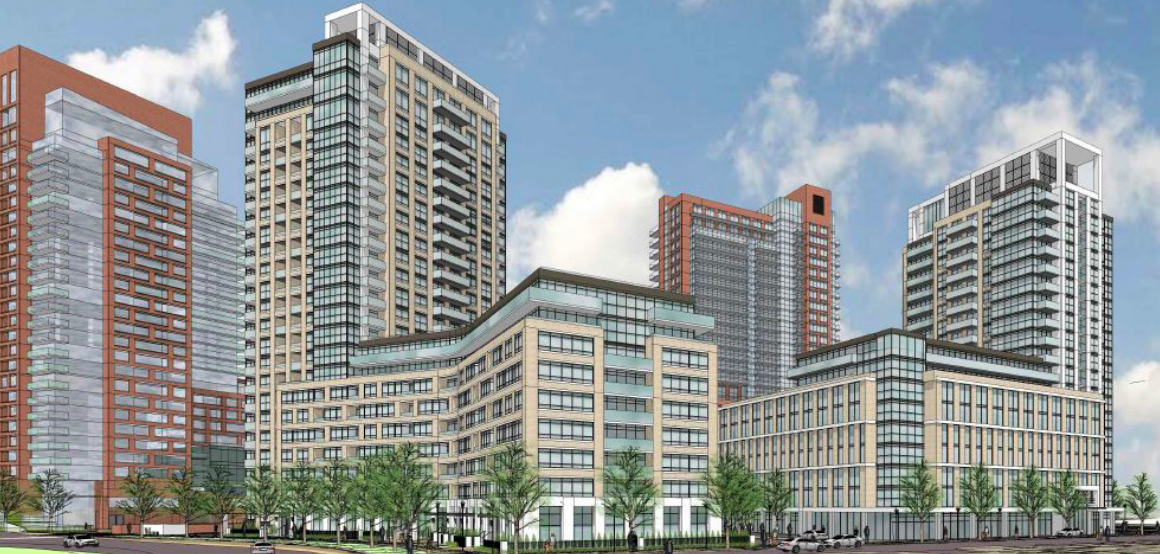 Phase Two of Vision at Pat Bayly Square, image via submission to the Town of Ajax
The Town of Whitby is the next stop in our report, where large projects like Wellings of Whitby and The Landing will add new towers to the growing municipality. Several mid-rise projects are also in the works, like 840 Rossland Road West, 812-908 Rossland Road East, 423-425 Brock Street North, Station No. 3, Four Sixteen Whitby Condos, The Charlotte Condos, and Harbour Ten10 Condos.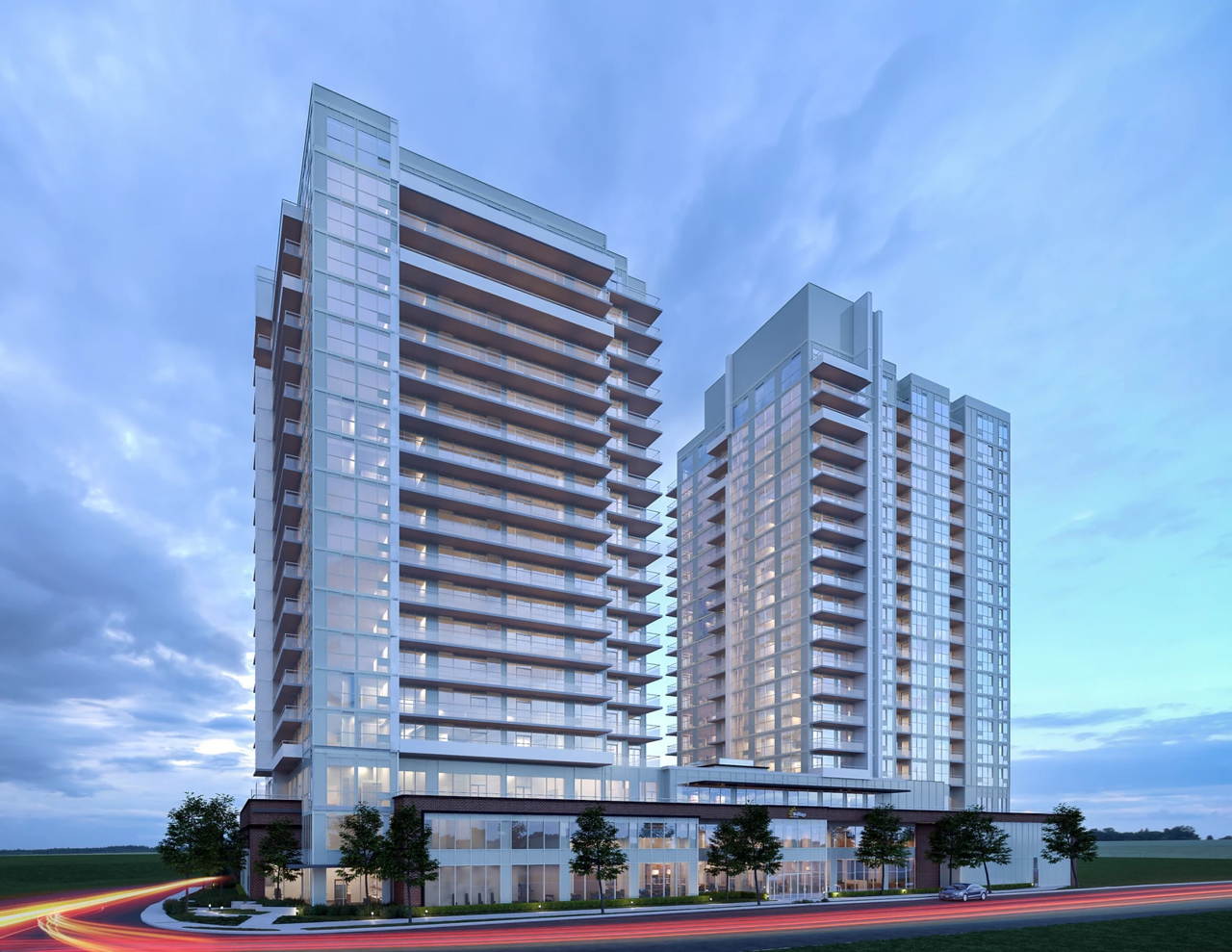 Wellings of Whitby, image via submission to the Town of Whitby
The last stop in our report, and our 13th and final municipality covered this year, is Oshawa. The largest projects covered in this neck of the woods include 1040 Cedar & 280 Wentworth, Nahid on Harbour, 135 Bruce, 80 Bond Street East, and 73 Ontario Street.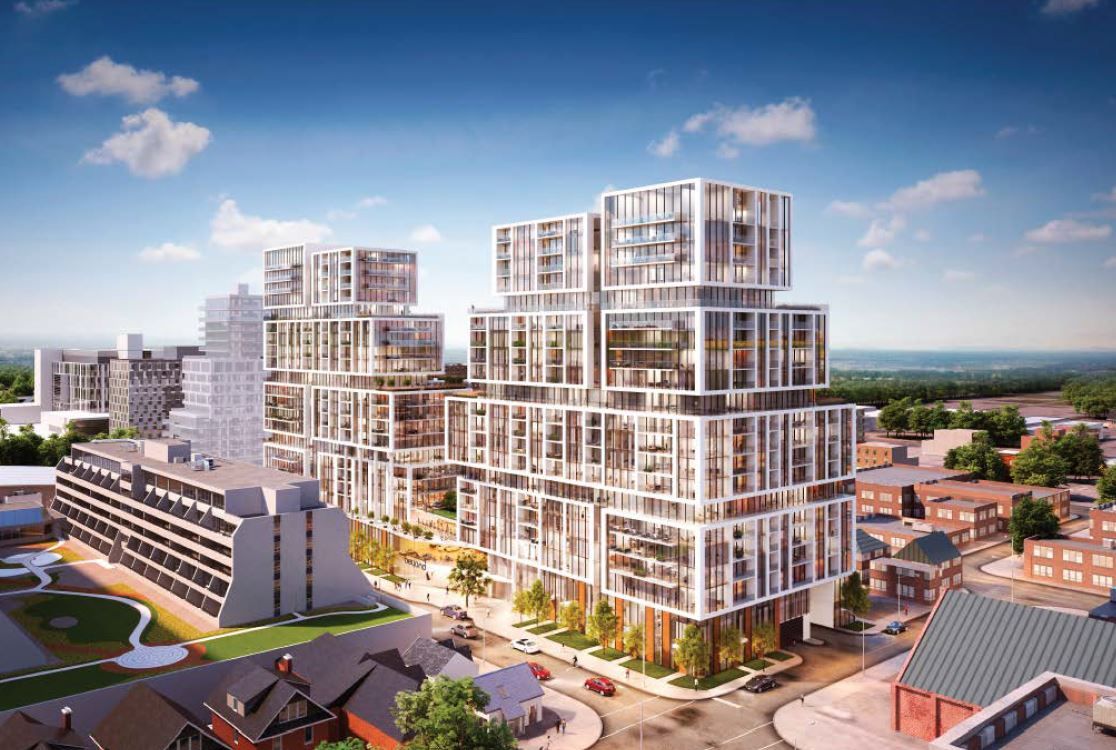 73 Ontario Street, image via submission to the City of Oshawa
There's much, much more in the report!
New Growth to Watch For 2020 reports are being released on an ongoing basis, each covering a different section of the Greater Toronto Area. The series is set to restart in 2021, bringing subscribers another year of coverage of changes throughout the region.
Subscribers can get access to the complete existing and future reports for the year on our Growth to Watch For 2020 landing page. Subscribe today as a standalone subscription purchase for $199+tax, and you'll receive access to all reports.
Individual reports from our 2019 and 2020 Growth to Watch For series can now be purchased à la carte for $39.99 per report. Please Contact Us for more details.
The full list of the Toronto Growth to Watch For 2020 instalments includes:
2. King & Queen West, Liberty Village & Parkdale
4. Etobicoke Centre & Bloor West
5. Dupont, the Junction, & St. Clair West
7. York to Yorkdale to York Mills
8. Downsview & York University
9. North York Centre & Willowdale
12. Beaches, Leslieville, & The Danforth
14. Midtown: Eglinton to St. Clair
15. Bloor-Yorkville & Rosedale
16. Corktown-Regent Park-Cabbagetown
21. Toronto's Central Waterfront
22. Burlington, Milton, and Oakville
24. Mississauga North and Brampton
26. Markham
27. Pickering, Ajax, Whitby, and Oshawa
* * *
UrbanToronto has a new way you can track projects through the planning process on a daily basis. Sign up for a free trial of our New Development Insider here.