Our annual Growth To Watch For series is back for another year, bigger, taller, and more comprehensive than ever. The reports this year are presented by NEEZO Studios. Over the course of the year, we have brought you to every significant development happening across the 416 and have moved beyond, now covering activity in the wider Greater Toronto Area. We're covering everything from brand new proposals, to those inching their way through the planning process, to those under construction or about to be completed.
A total of 21 reports from Toronto and six reports from the surrounding 905 are being released to subscribers throughout the year. For a taste of what's offered in the 26th report in our 2020 series, here's a sneak peek at some of the contents.
* * *
This edition of our Growth to Watch For series continues our journey through the 905, exploring development happening around the suburbs of the GTA. This report completes our coverage of Vaughan—its southeastern corner—but for the most part takes us through the City of Markham, the most populous municipality in York Region and the third-largest in the 905. Much like its counterparts to the west—Vaughan and Richmond Hill—development in Markham is introducing higher and higher densities throughout the city, largely concentrated around transit nodes and designated growth centres, and while many of the projects in Markham are still largely comprised of detached houses and townhouses, there is an increasing number of mid-rise and high-rise proposals coming through the planning pipeline, which we will be focusing on below. As we zig-zag gradually eastward across the city, we will be exploring all projects under construction, all proposals in various stages of the planning process, and all future ideas and master plans currently in the works.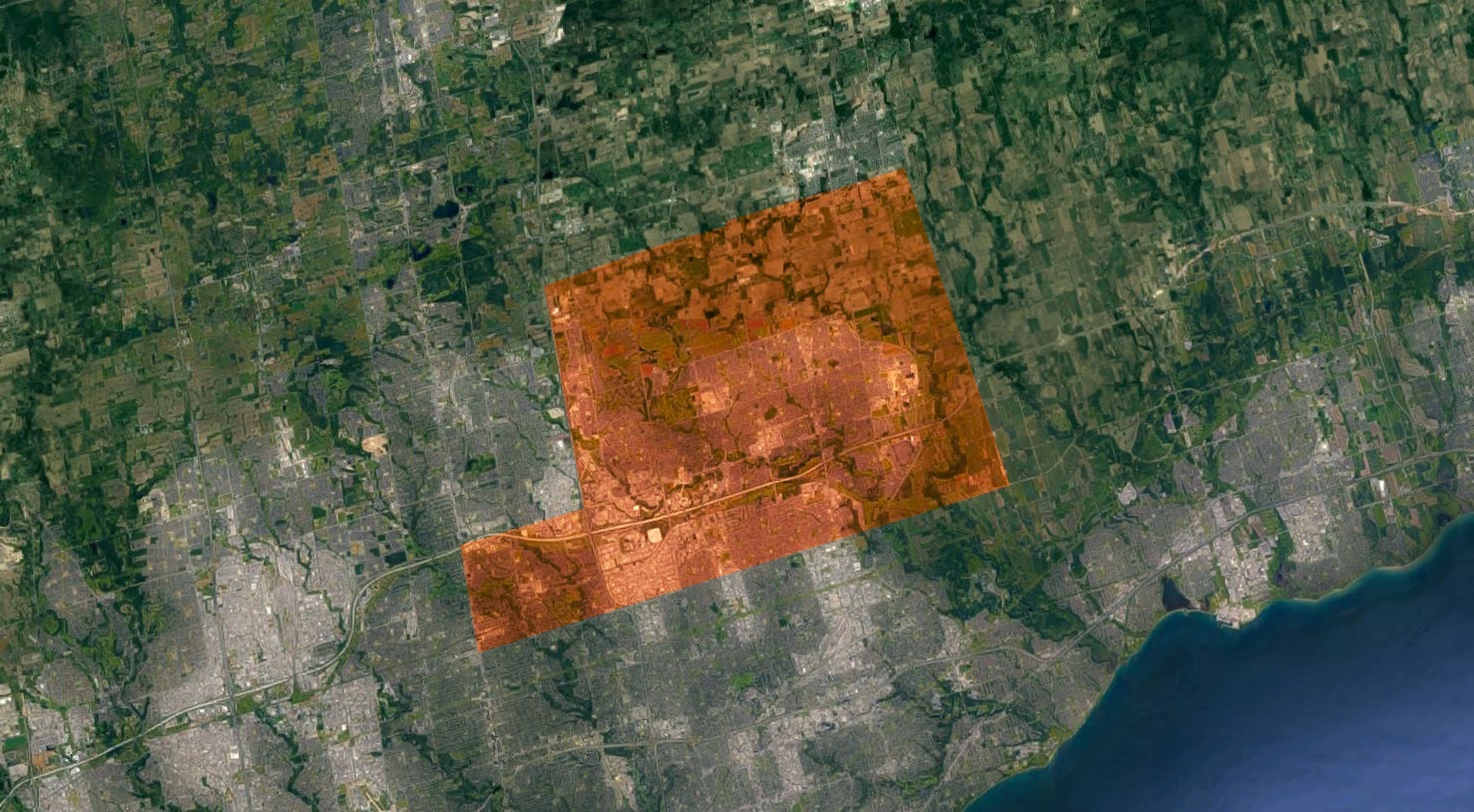 Area covered in UrbanToronto's Growth to Watch For 2020: Markham, base map from Google Maps
With land values that have increased significantly over the past several years, large tracts of land in suburban areas are primed for large-scale redevelopments with dozens of new buildings. The largest example in this report is the planned Langstaff Gateway, a master plan proposing upwards of 15,000 residential units in the form of low-, mid-, and high-rise buildings. Another big plan in the area covered, the proposed Buttonville Airport redevelopment, has stalled with the site recently put up for sale.

Langstaff Gateway master plan, image via submission to the City of Markham
Several smaller, yet still significant multi-tower developments are promising high levels of density, with three notable examples being the five-tower complex known as Panda Markham, a five-tower plan for the current site of the Shouldice Hospital at 7750 Bayview, and a four-tower complex planned at 10 Royal Orchard.
Panda Markham, image courtesy of Lifetime Developments
A number of the projects covered in this report are situated along a growing spine of density on Yonge Street between Highway 7 and Steeles, including the Langstaff Gateway master plan and 10 Royal Orchard. Other projects on and around Yonge Street covered in this report include 8188 Yonge, 7080 Yonge, 7028 Yonge, 100 Steeles Avenue West, and Atlantis Condos.
10 Royal Orchard Boulevard, image via submission to the City of Markham
There's much, much more in the report!
New Growth to Watch For 2020 reports are being released on an ongoing basis, each covering a different section of the Greater Toronto Area. The series' upcoming 27th and final report of the year will continue our trek through the 905 region, moving further east to highlight growth across the municipalities of Pickering, Ajax, Whitby, and Oshawa.
Subscribers can get access to the complete existing and future reports for the year on our Growth to Watch For 2020 landing page. Subscribe today as a standalone subscription purchase for $199+tax, and you'll receive access to all reports.
Individual reports from our 2019 and 2020 Growth to Watch For series can now be purchased à la carte for $39.99 per report. Please Contact Us for more details.
The full list of the Toronto Growth to Watch For 2020 instalments includes:
2. King & Queen West, Liberty Village & Parkdale
4. Etobicoke Centre & Bloor West
5. Dupont, the Junction, & St. Clair West
7. York to Yorkdale to York Mills
8. Downsview & York University
9. North York Centre & Willowdale
12. Beaches, Leslieville, & The Danforth
14. Midtown: Eglinton to St. Clair
15. Bloor-Yorkville & Rosedale
16. Corktown-Regent Park-Cabbagetown
21. Toronto's Central Waterfront
22. Burlington, Milton, and Oakville
24. Mississauga North and Brampton
26. Markham
27. Pickering, Ajax, Whitby, and Oshawa
* * *
UrbanToronto has a new way you can track projects through the planning process on a daily basis. Sign up for a free trial of our New Development Insider here.