This past Thursday, a ground breaking ceremony was held to celebrate the beginning of construction for Portland Commons, a new office complex coming to Front Street East at Portland Street in Downtown Toronto. With heavy equipment already active in the weeks leading up to last week's announcement, the event served as a ceremonial start attended by representatives of the project's developer and commercial realtor.
With masks and social distancing measures in place, representatives of developer Carttera Private Equities and commercial realtor JLL Canada gathered for a photo-op with shovels in hand. The image below shows: (front row) Jim Tadeson, Founding Partner, Carttera; Dean Cutting, Partner, Carttera; (middle row) Heidi Tibben, Vice President, Carttera; Alan MacKenzie, CEO, JLL Canada; Jon Pezim, Executive Vice President, JLL Canada; (back row) Michael Case, Executive Vice President, JLL Canada; and Oliver Alves, Executive Vice President, JLL Canada.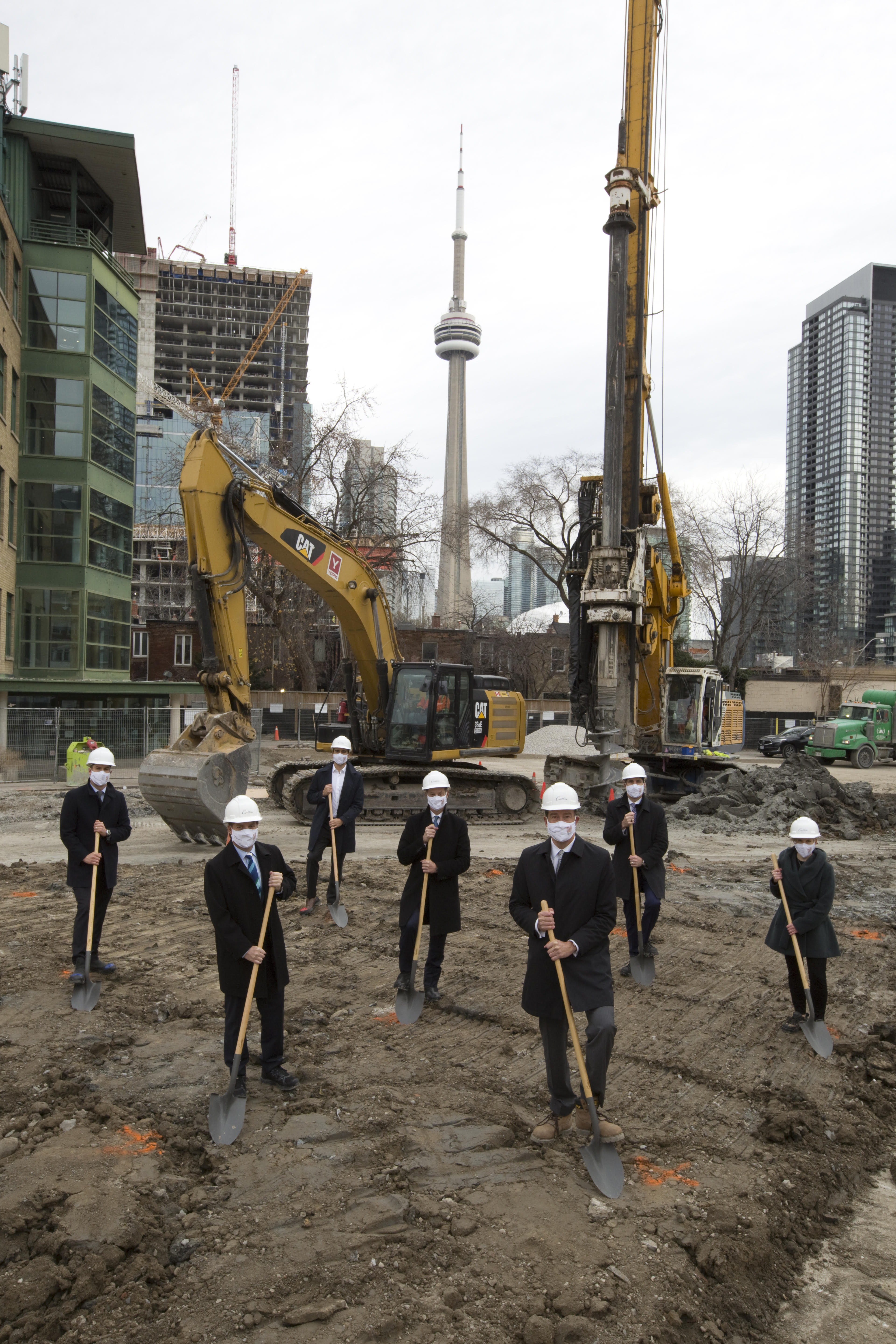 Ground breaking at Portland Commons, image courtesy of Carttera Private Equities
Dean Cutting, Partner at Carttera, told us "Today marks a significant beginning for Toronto's newest industry-leading office development: Portland Commons. Our vision is the creation of a high performance, healthy workplace shaped by the urban vibrancy of Toronto's King West community. The project is thoughtfully designed to create a safe, enjoyable and productive work environment in the heart of Toronto's most amenity-laden and talent-rich neighbourhoods. Portland Commons' design and locational benefits are key to establishing the confidence of companies and their employees to re-enter the workplace in a secure and responsible manner. With a delivery in 2023, we feel certain that Portland Commons is the right building, in the right location and at the right time."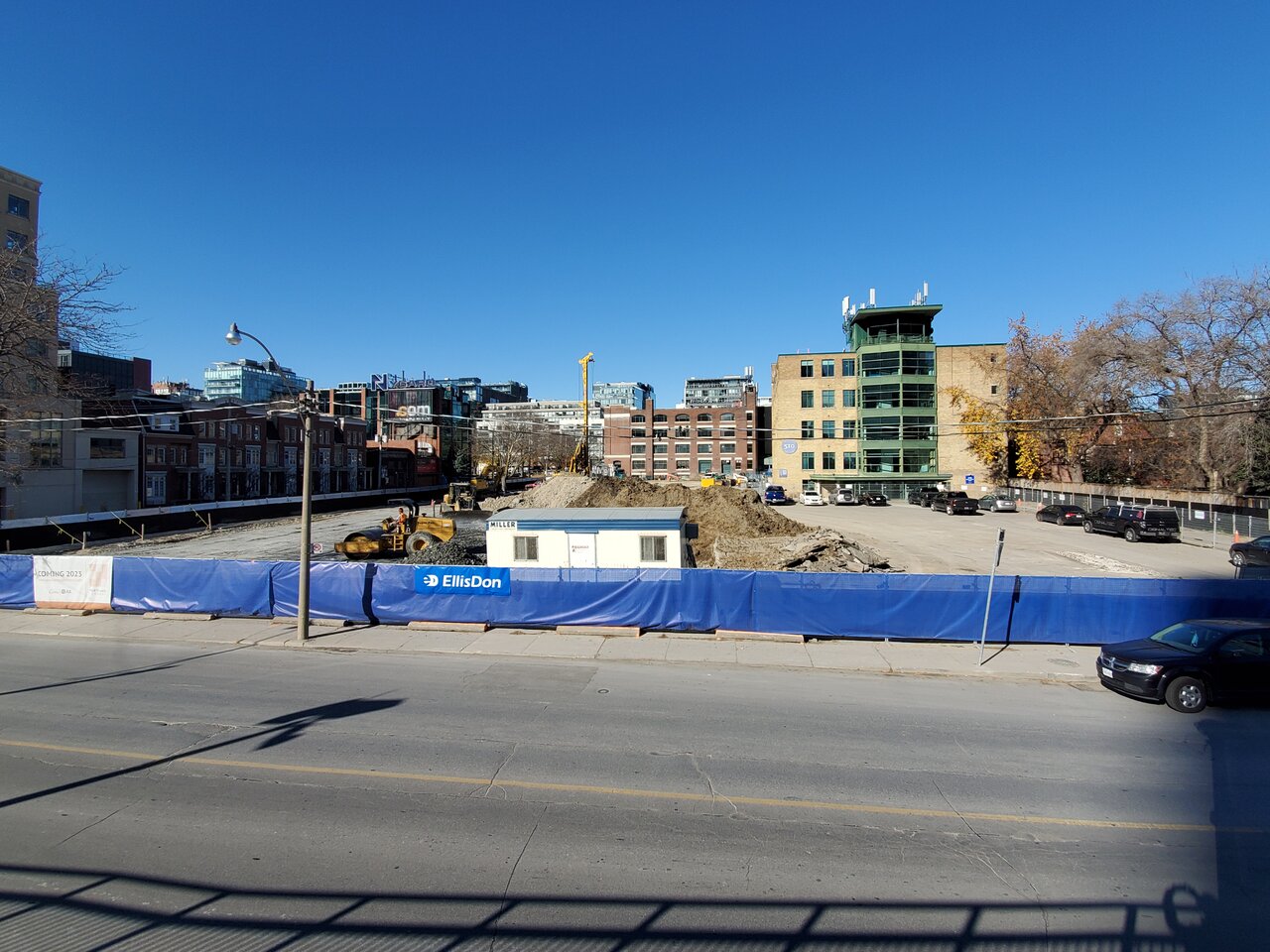 Looking north over site of Portland Commons, image by Forum contributor AHK
Designed by Sweeny &Co Architects, the building is set to rise 15 storeys and contain 530,000 ft² of space, primarily for offices with some retail and restaurant space at ground level. Even with current commercial market uncertainties, the development is being built on speculative demand, without an anchor tenant having been announced.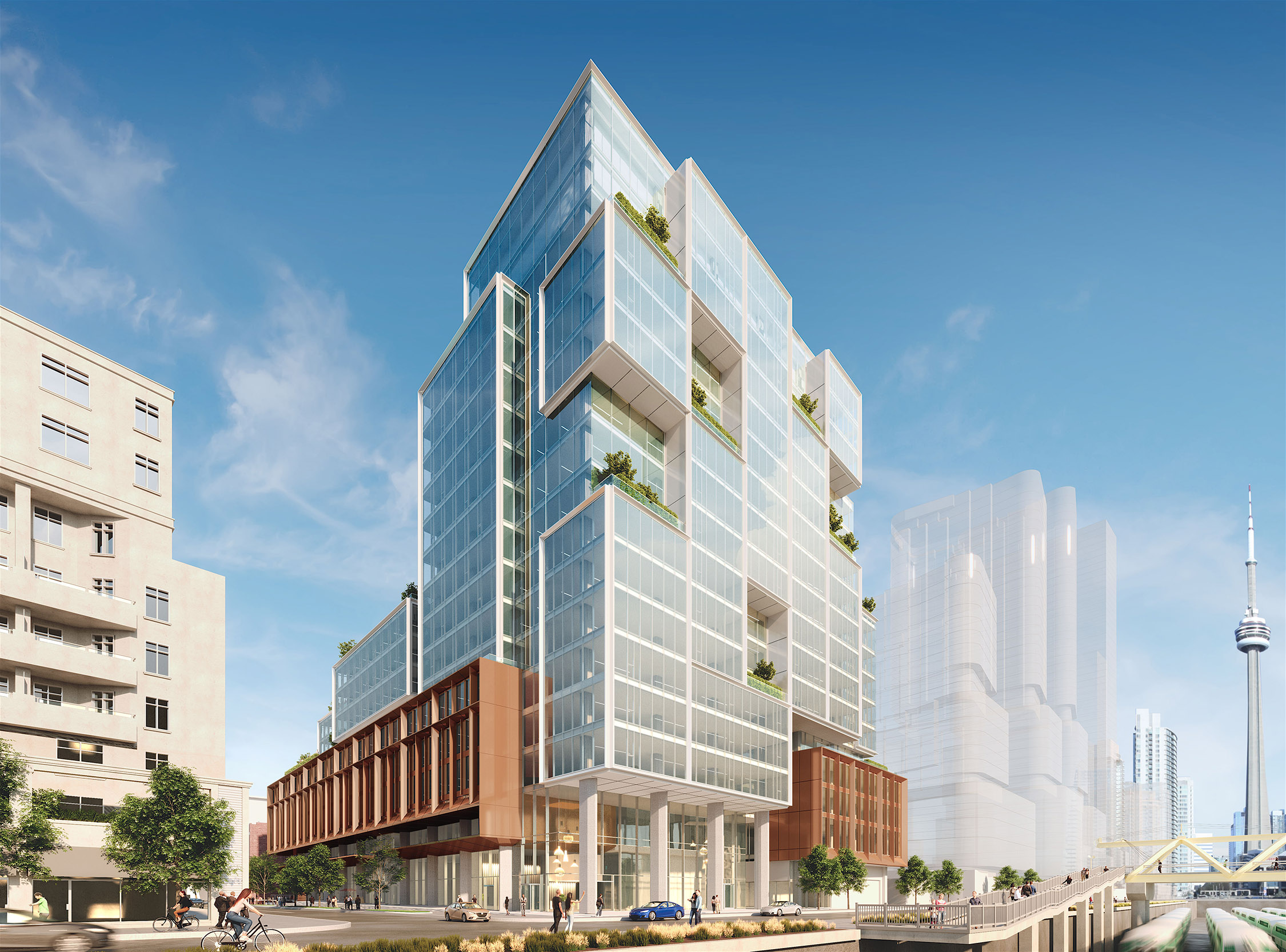 Looking northeast to Portland Commons, image via submission to City of Toronto
Carttera is projecting the first tenant occupancies for 2023. The building is targeting Targeting LEED Platinum Core & Shell, Wired-Score Platinum, and WELL Certification, and will be connected to the Enwave Deep Lake Water Cooling network via The Well, a seven-building mixed-use complex now under construction a block east of the Portland Commons site.
You can learn more from our Database file for the project, linked below. If you'd like to, you can join in on the conversation in the associated Project Forum thread, or leave a comment in the space provided on this page.
* * *
UrbanToronto has a new way you can track projects through the planning process on a daily basis. Sign up for a free trial of our New Development Insider here.