Part of an emerging corridor of mid-rise buildings along the north side of Dupont Street between Ossington and Spadina, the Bianca condo development from Tridel is targeted for completion in mid-2021. Located between Albany and Howland avenues at the north end of Toronto's Annex neighbourhood, the nine-storey, Teeple Architects-designed building has been underway since site clearing began in mid-2018, and after two and a half years, the project is looking much more like what was promised in the renderings.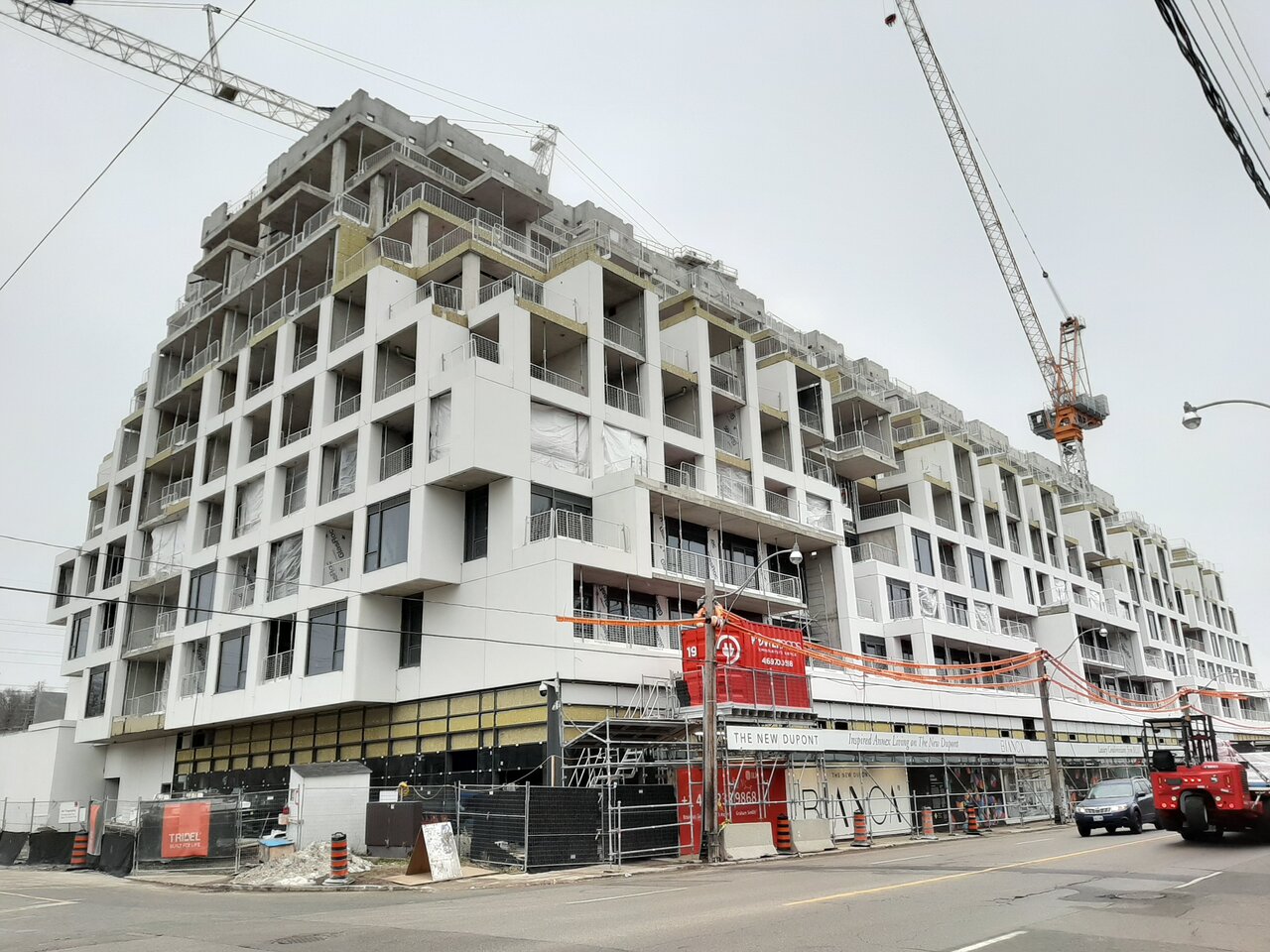 Looking northeast to Bianca, image by Forum contributor AlbertC
We last checked in on the project in late July, when forming had reached the eighth storey. In the months since, Bianca's final two residential storeys and mechanical penthouse level above have been formed, with the building having topped out at just shy of 38 metres high in September. With structural forming now complete, the unconventional push-pull geometric take on the otherwise standard terraced mid-rise massing is now evident. On floors with step-backs, the punctuated exterior alternately forms inset balconies or terraces. The highly articulated massing will be further accentuated as cladding installation progresses.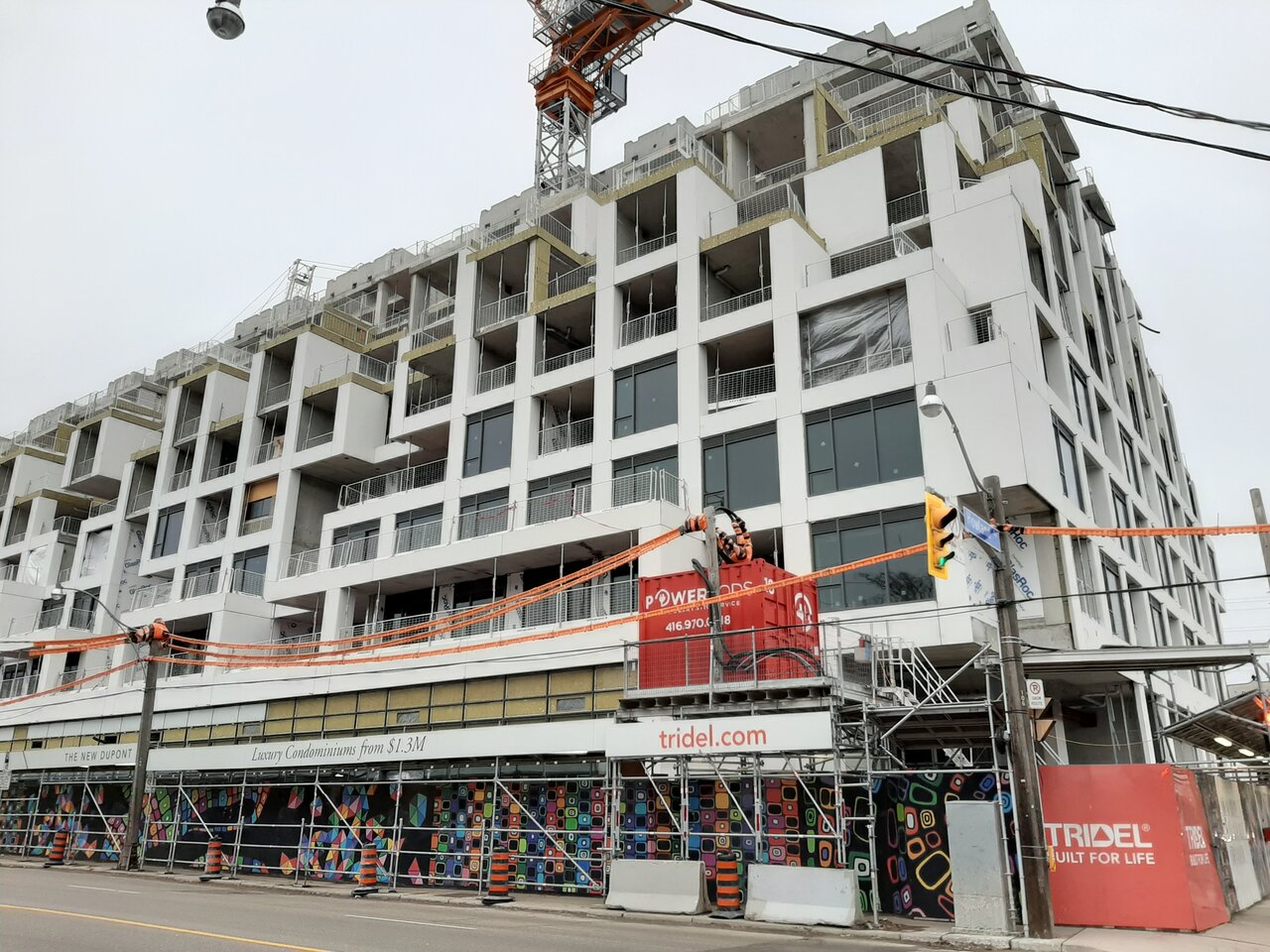 Looking northwest to Bianca, image by Forum contributor AlbertC
The first of the cladding to be installed—white precast panels—was spotted on the lowest floors around the building's southeast corner shortly before our July update. Months later, the majority of the building's first six levels have been clad in those panels, framing punched windows that are now receiving their glazing. The first sections of this window wall cladding, with dark-tinted glazing and louvres framed in slender black aluminum mullions, appeared in the Fall, and many are now in place.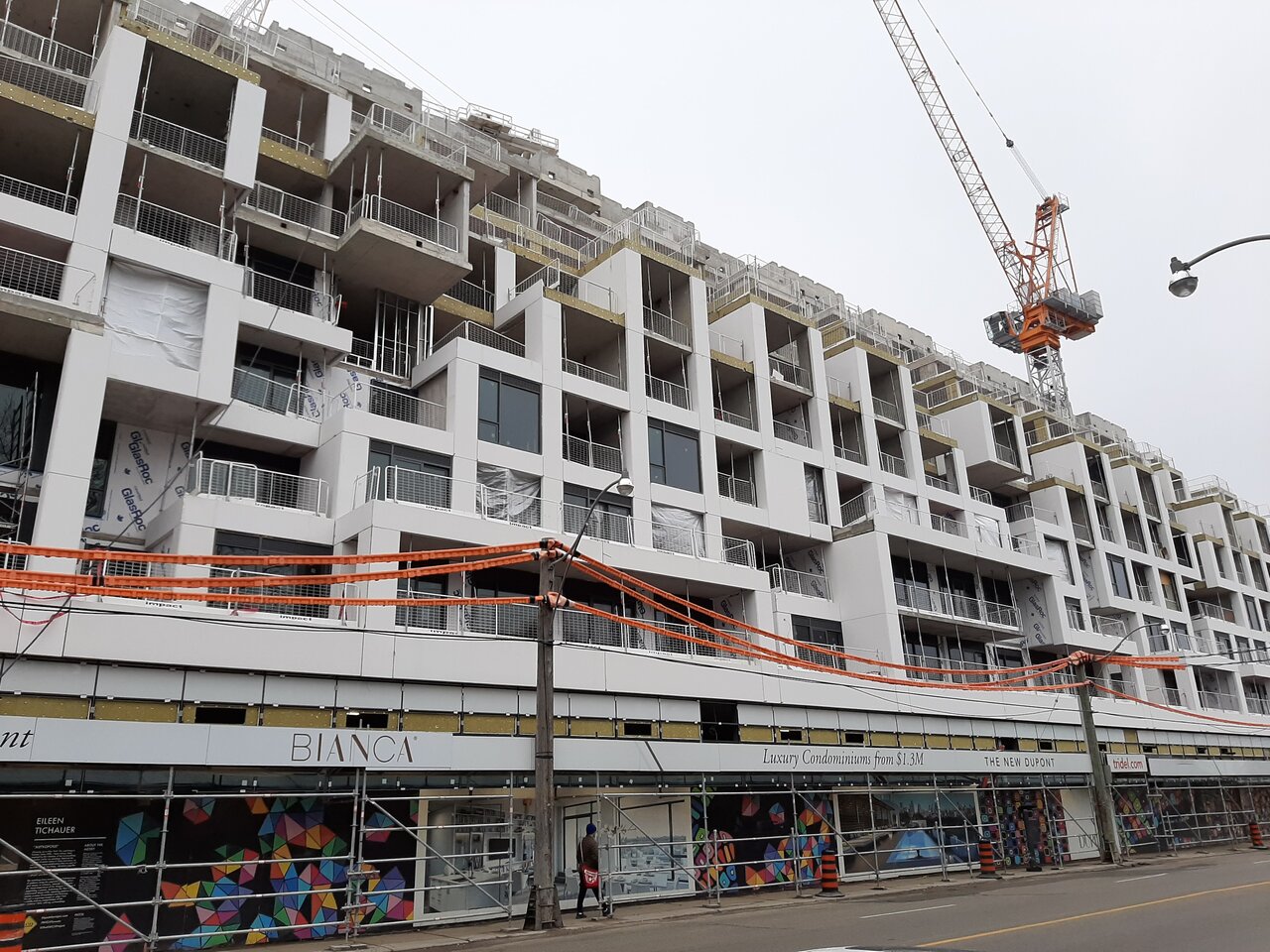 Looking northeast to Bianca, image by Forum contributor AlbertC
Once complete, Bianca will bring 216 condominium units to a stretch of Dupont projected to see a sizeable surge in residential density over the next several years, with many other projects planned and under construction in the blocks to the east and west.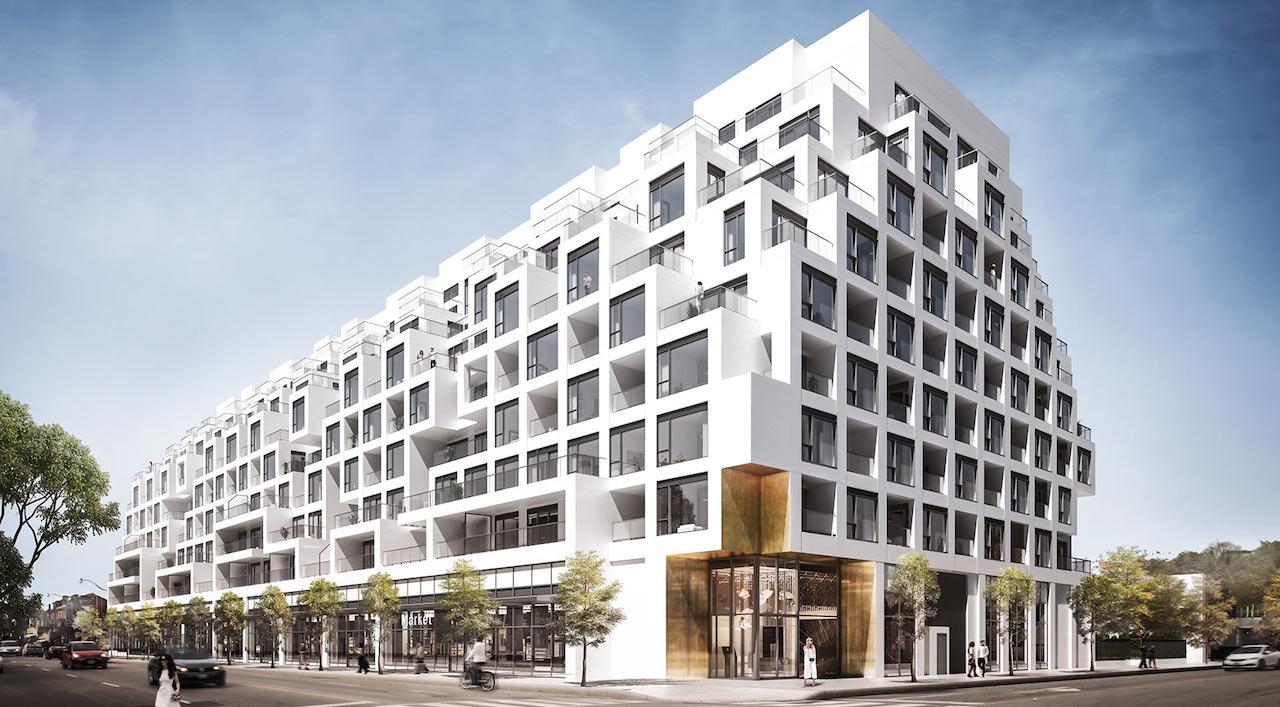 Looking northwest to Bianca, image courtesy of Tridel
Additional information and images can be found in our Database file for the project, linked below. Want to get involved in the discussion? Check out the associated Forum thread, or leave a comment in the space provided on this page.
* * *
UrbanToronto has a new way you can track projects through the planning process on a daily basis. Sign up for a free trial of our New Development Insider here.