Midtown Toronto's Yonge-Eglinton began its transformation into a high-rise node following the opening of the Yonge subway, when large stretches of the area's side streets were redeveloped with apartment towers. Over the last several years, the node has been further bolstered through a never-ending procession of developments, with the current boom now also replacing medium-density buildings with high-rises. A block of Broadway Avenue between Redpath Avenue and Mount Pleasant Road is one of the latest stretches in the midst of transforming, with a pair of multi-tower projects from developers Reserve Properties and Westdale Properties.
The first of these is now pushing through its early stages of construction on the south side of Broadway, just east of Redpath. Known as Line 5 Condos, the complex is to bring 33 and 36-storey IBI Group-designed towers to the site. Construction has been ongoing since October, 2020 when drilling rigs first began work on the shoring system, and continued into early 2021, allowing excavation to begin at the cleared site.
We last checked in on the project in early February, when excavation had progressed a few metres below grade. About two months later, the dig is progressing smoothly, now sitting multiple floors below street level. Tandem caisson wall and pile+lagging shoring systems are being employed to respond to varying water table heights, while three rows of tiebacks have been installed to further secure the shoring walls.
Excavation at Line 5 Condos, image by UT Forum contributor AlbertC
Line 5—a reference to the nearby Crosstown LRT to be numbered Line 5 by the TTC upon opening in 2022—is to feature tower heights of 106.07 and 113.99 metres, with the two buildings to house over 930 units in total.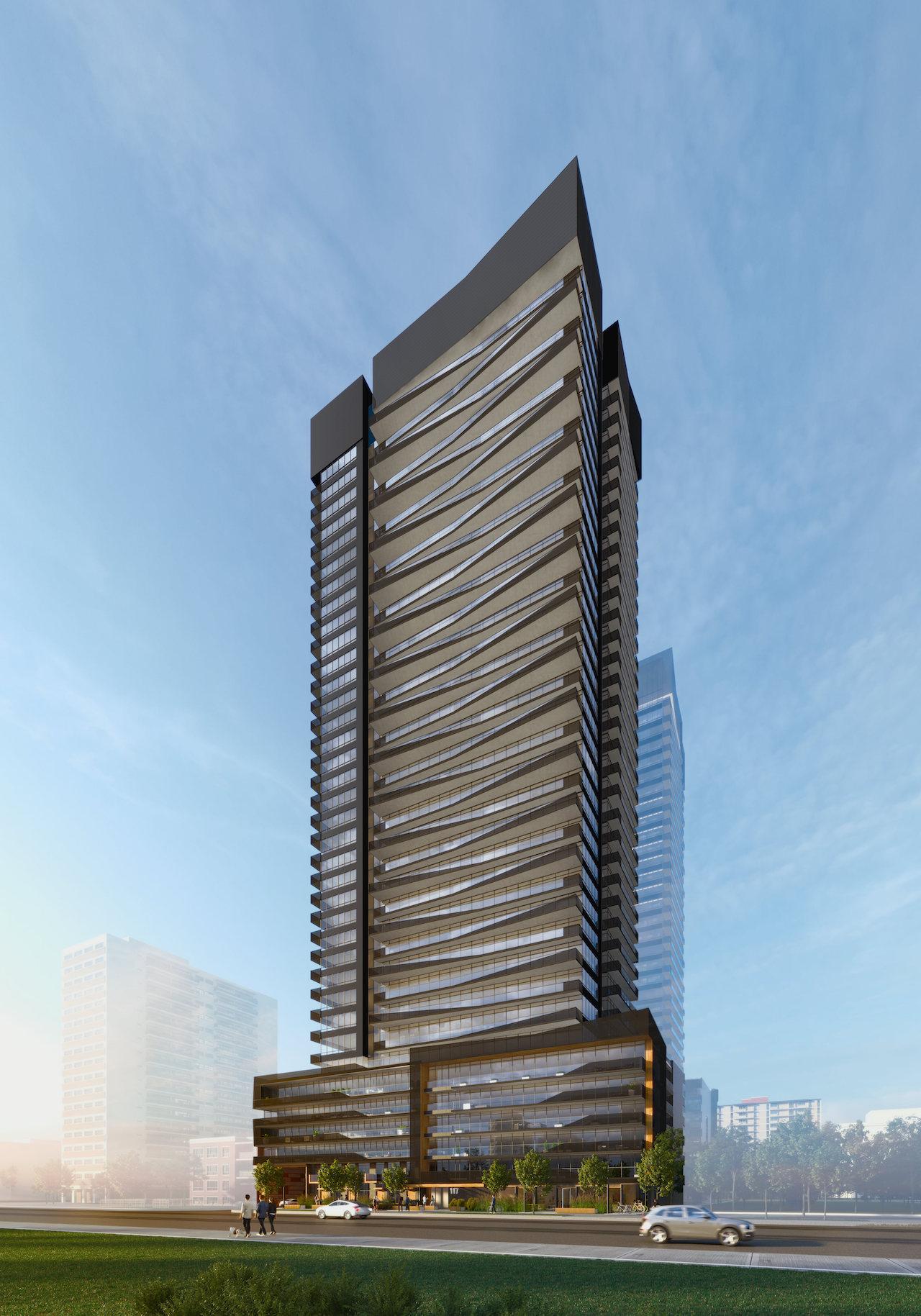 Line 5 Condos, image courtesy of Reserve Properties and Westdale Properties
Directly across the street to the north of the Line 5 site, construction is imminent for Reserve and Westdale's next contribution to the block, another multi-tower development dubbed Untitled Toronto. The project made a splash with its 2019 reveal, including news of a collaboration of Grammy-winning recording artist Pharrell Williams working with both IBI Group and U31 on the building's architecture and interior spaces. Now, about a year and a half later, the project is having its final permits reviewed by City inspectors in advance of construction. Untitled will add a pair of 21 and 33-storey condo towers to the block along with an associated 36-storey rental tower at 100 Broadway.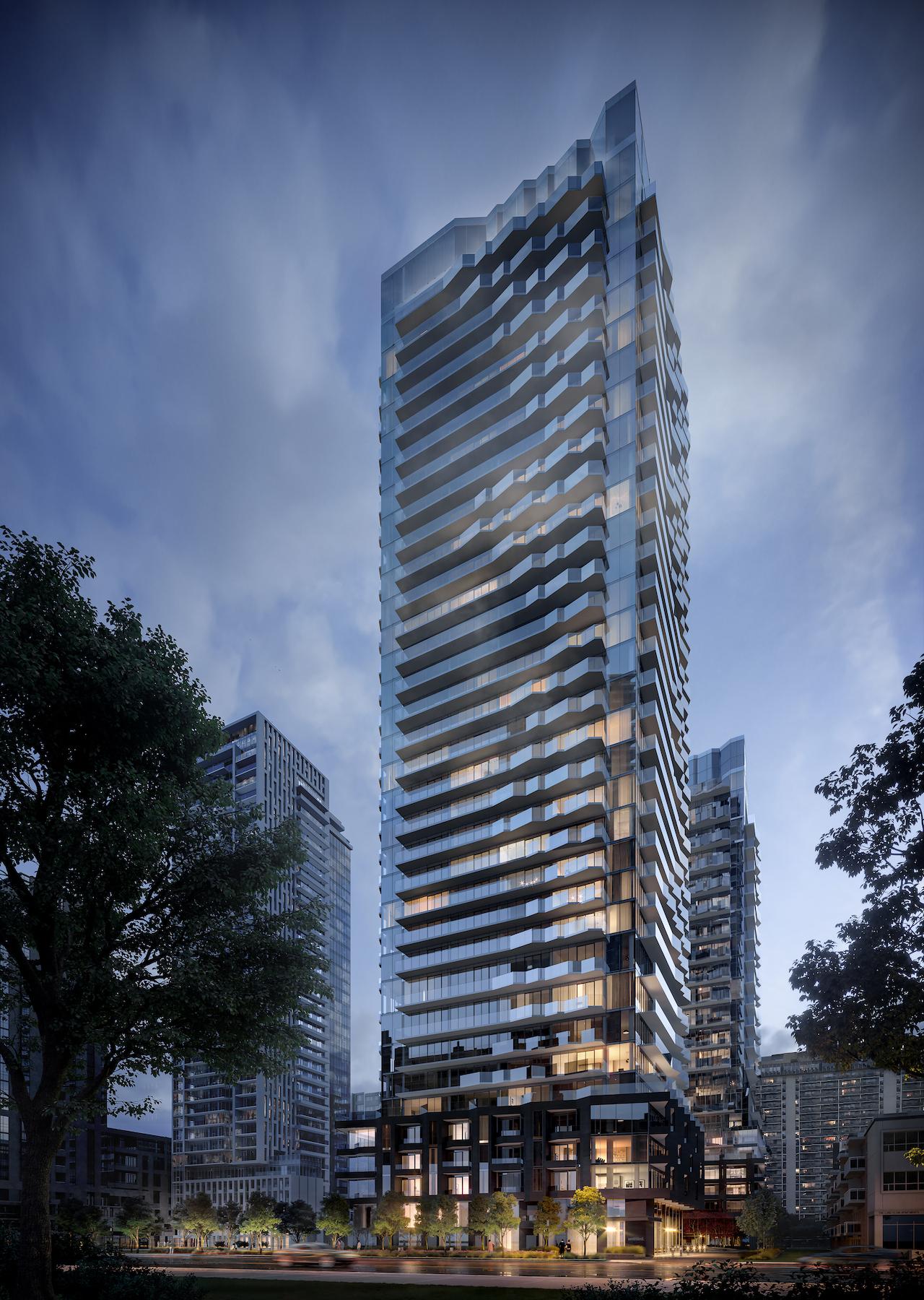 Untitled Toronto, image courtesy of Reserve Properties and Westdale Properties
Additional information and images can be found in our Database files for the projects, linked below. If you'd like, you can get involved in the discussion in the associated Forum threads.
* * *
UrbanToronto has a new way you can track projects through the planning process on a daily basis. Sign up for a free trial of our New Development Insider here.