Under construction since May, 2020 with the mobilization of crews from Multiplex, a new mixed-use development in The Junction is picking up speed on Dundas Street West on the east side of the Toronto neighbourhood. Dubbed Junction House, the mid-rise development by developers Slate Asset Management and Globizen Group is set to add to the area's trendy vibe with a nine-storey building designed by superkül.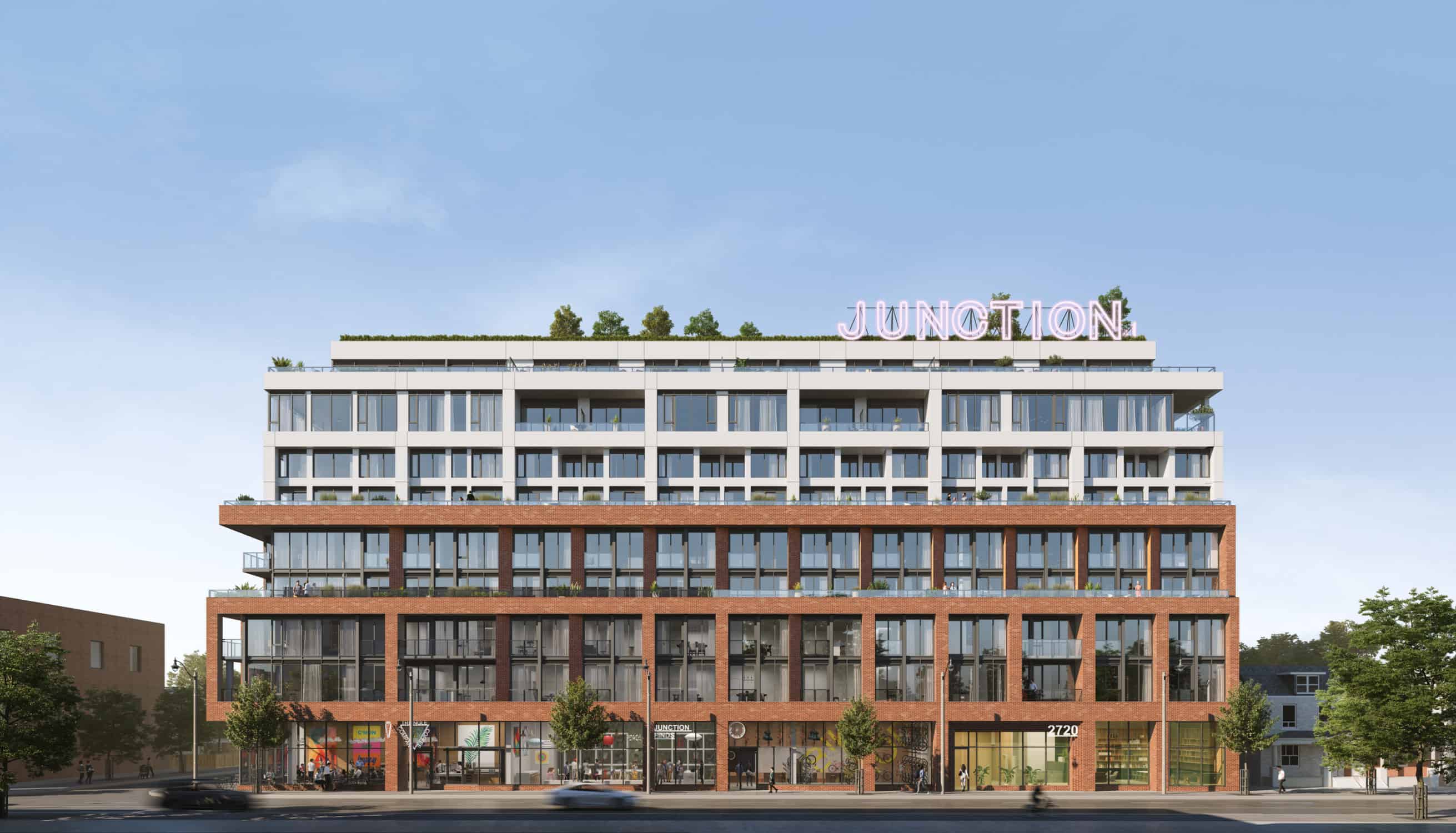 Looking north to Junction House, image via junctionhouse.ca
The site was prepped for the arrival of drilling rigs in June, 2020 to begin work on the site's shoring system. Drilling was completed by late September, allowing excavation to begin. We are now four months into excavation, and with the pit now bottoming out, the mix of caisson wall and pile+lagging shoring systems is evident, along with horizontal tiebacks to secure the shoring walls in place.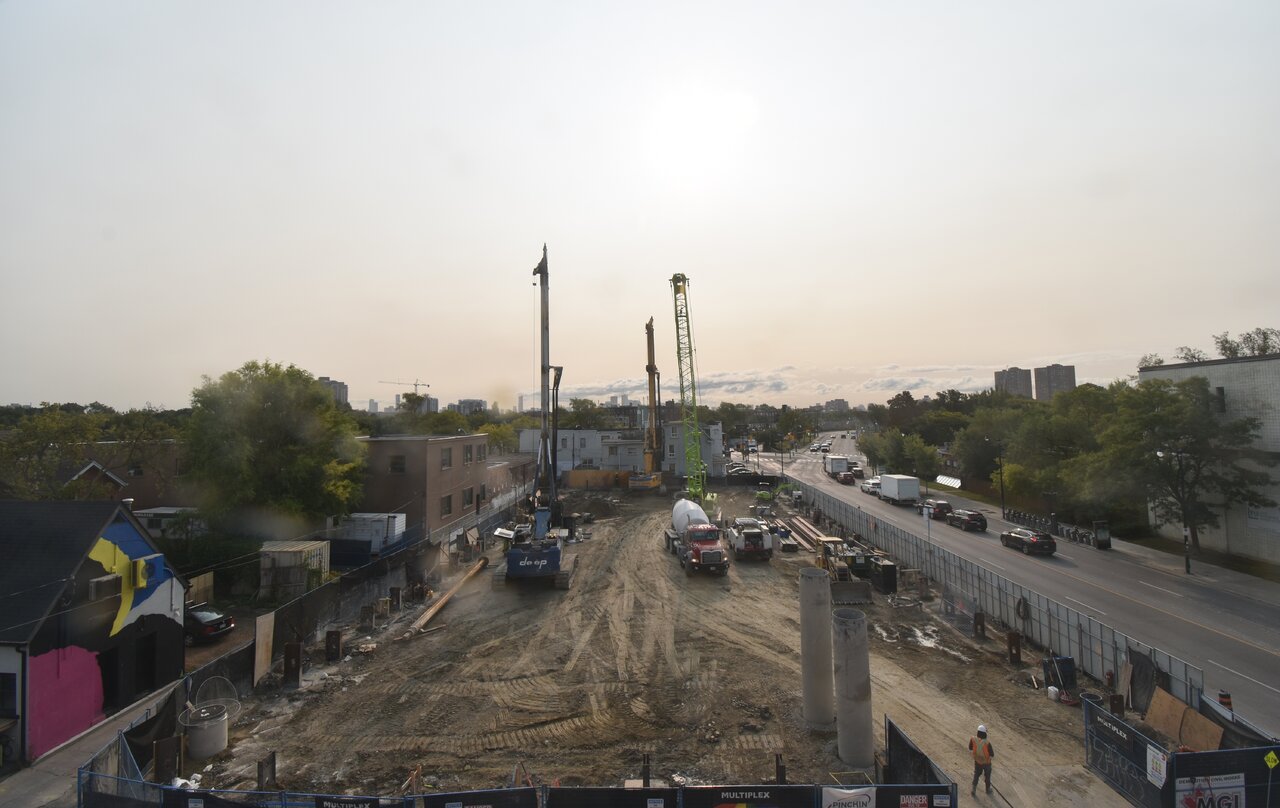 September, 2020: shoring wrapping up for Junction House, image by Forum contributor brandondonnelly
The next step will be the installation of a tower crane to begin construction of the foundations and two underground garage levels, a task expected to last several months before forming of the ground floor slab and above-grade construction begins. The garage will have 62 parking spaces, 60 for residents and 2 for visitors.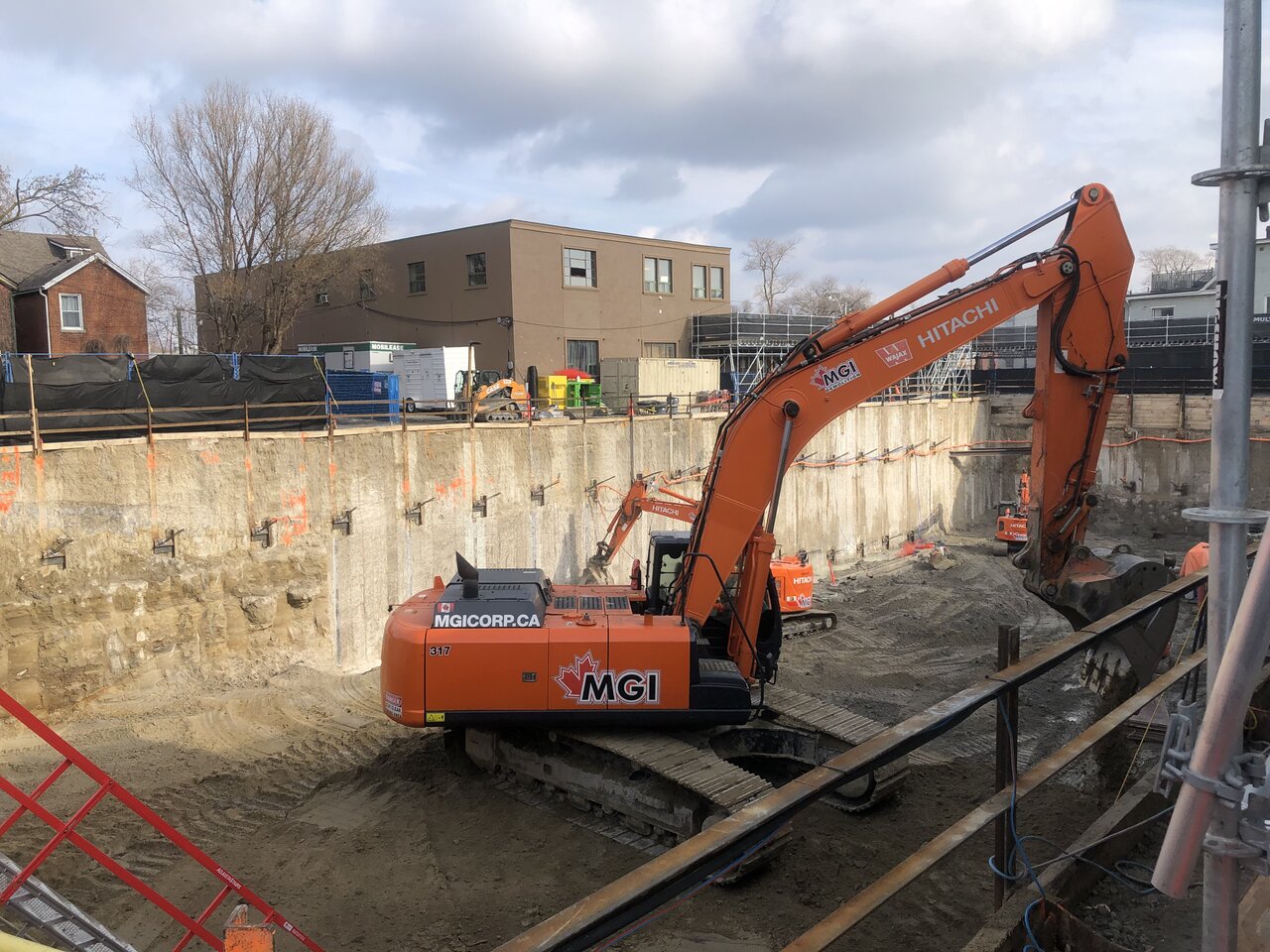 Current state of excavation, image by Forum contributor ProjectEnd
Upon completion, the building will act as an eastern gateway to the neighbourhood with its illuminated rooftop signage, as seen in the rendering below. The project will bring 150 condo units to the neighbourhood, anchored to the Dundas West streetscape by 542 m² of retail space.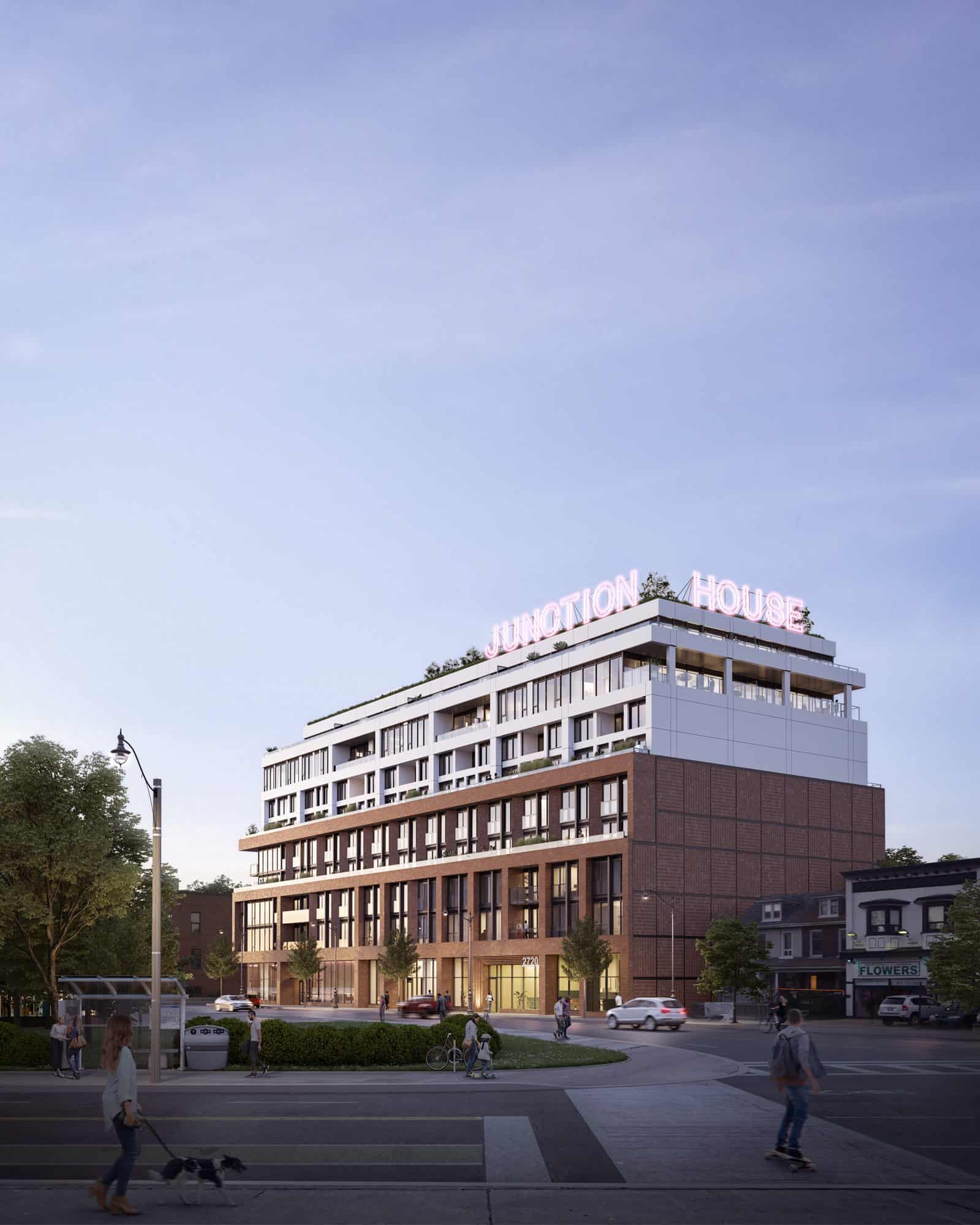 Looking northwest to Junction House, image via junctionhouse.ca
Additional information and images can be found in our Database file for the project, linked below. Want to get involved in the discussion? Check out the associated Forum thread, or leave a comment in the space provided on this page.
* * *
UrbanToronto has a new way you can track projects through the planning process on a daily basis. Sign up for a free trial of our New Development Insider here.