The Leslie Street Spit remains a popular destination for cyclists, bird watchers, and many more recreational users, though the approach to the landfilled harbour headlands-turned park has always routed its visitors through a heavily industrialized section of Toronto's Port Lands. With transformation already underway at the west end of the Port Lands to make the area attractive for visitors and residents, CreateTO has unveiled preliminary plans for a new public park in the east end, at the foot of Leslie Street on the final approach to the Spit, to be known as Leslie Slip Lookout Park.
The plan is designed by Montréal-based Claude Cormier + Associés (CCA), who were awarded the contract following a design competition. The team at CCA worked with Toronto-based gh3 to design a plan for the 1.9-acre space at 12 Leslie Street, which faces the eastern end of the Port Lands' ship channel. The plans offers a mix of landforms and park features that are meant to foster connections between the Leslie Street Spit to the south and the wider city to the north, east, and west.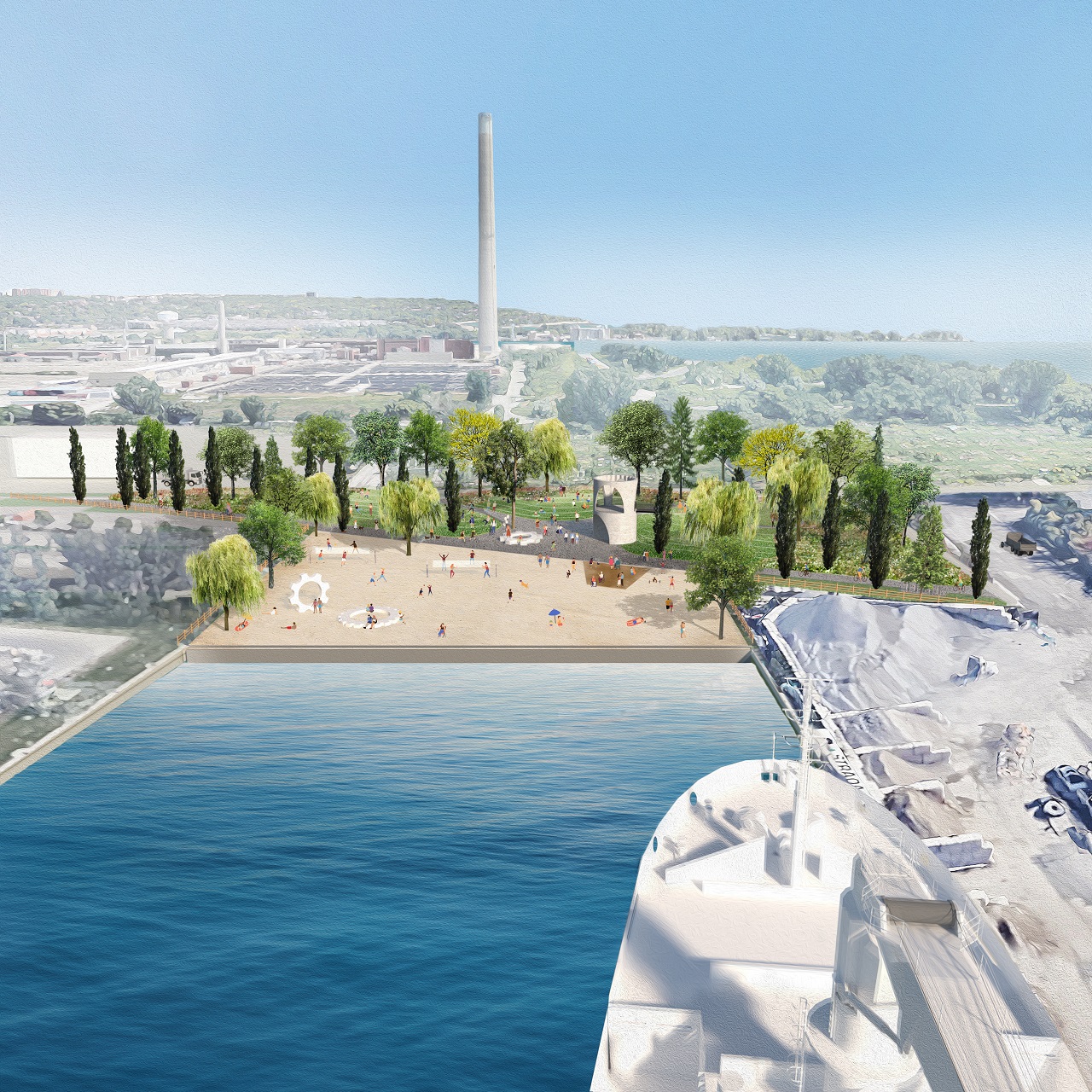 Looking east to Leslie Slip Lookout Park, image courtest of CreateTO
Like Sugar Beach, another of CCA's popular park designs in Toronto also fronts onto a harbour slip, this plan is characterized by a topography of treed grassy dunes overlooking a sandy beach. Like its predecessor, the newly-proposed park would also feature the distinctive granite paving that has become a uniting feature in all recent Toronto waterfront public spaces.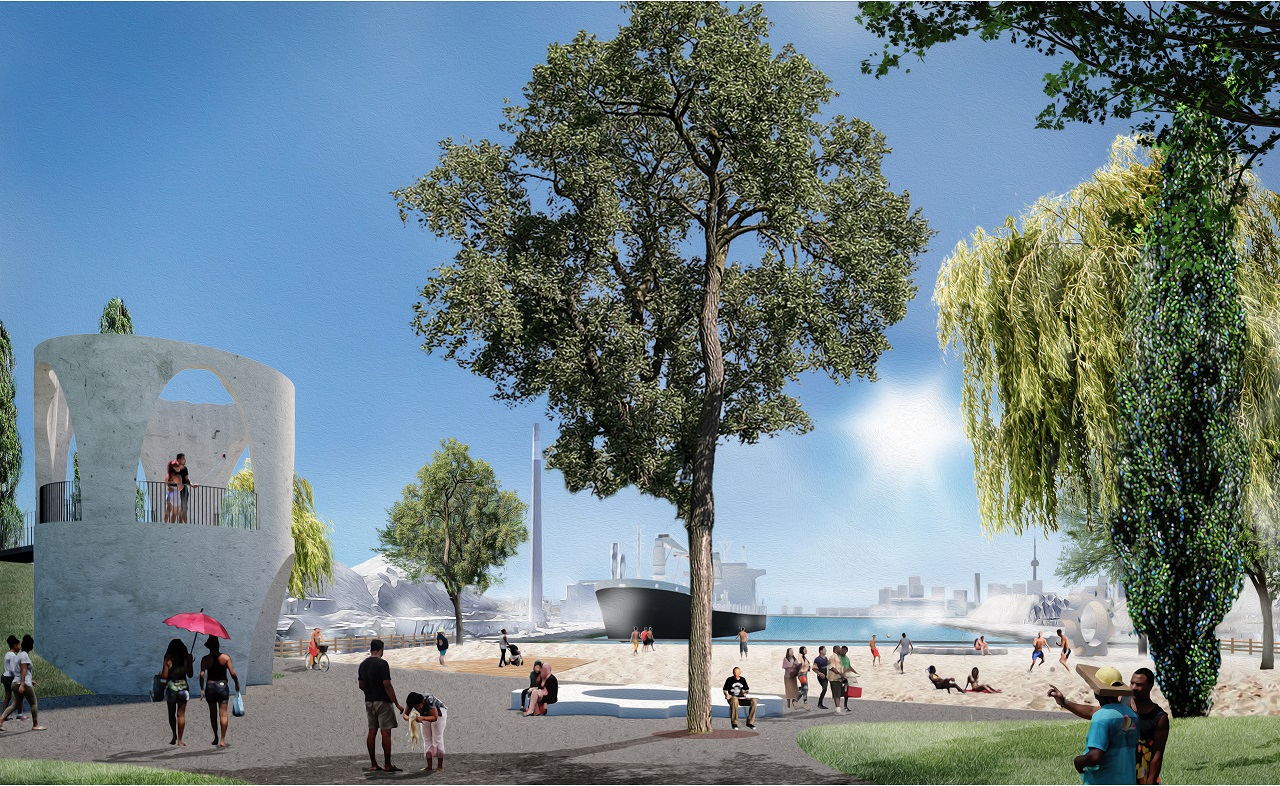 Leslie Slip Lookout Park, image courtest of CreateTO
One unique feature certain to draw shutterbugs from around the region is a planned viewing platform, aligned with the protected vista down the Ship Channel to provide unique skyline views. Pop-up events, concerts, and public art would aim to make the park a year-round destination for visitors from around this city.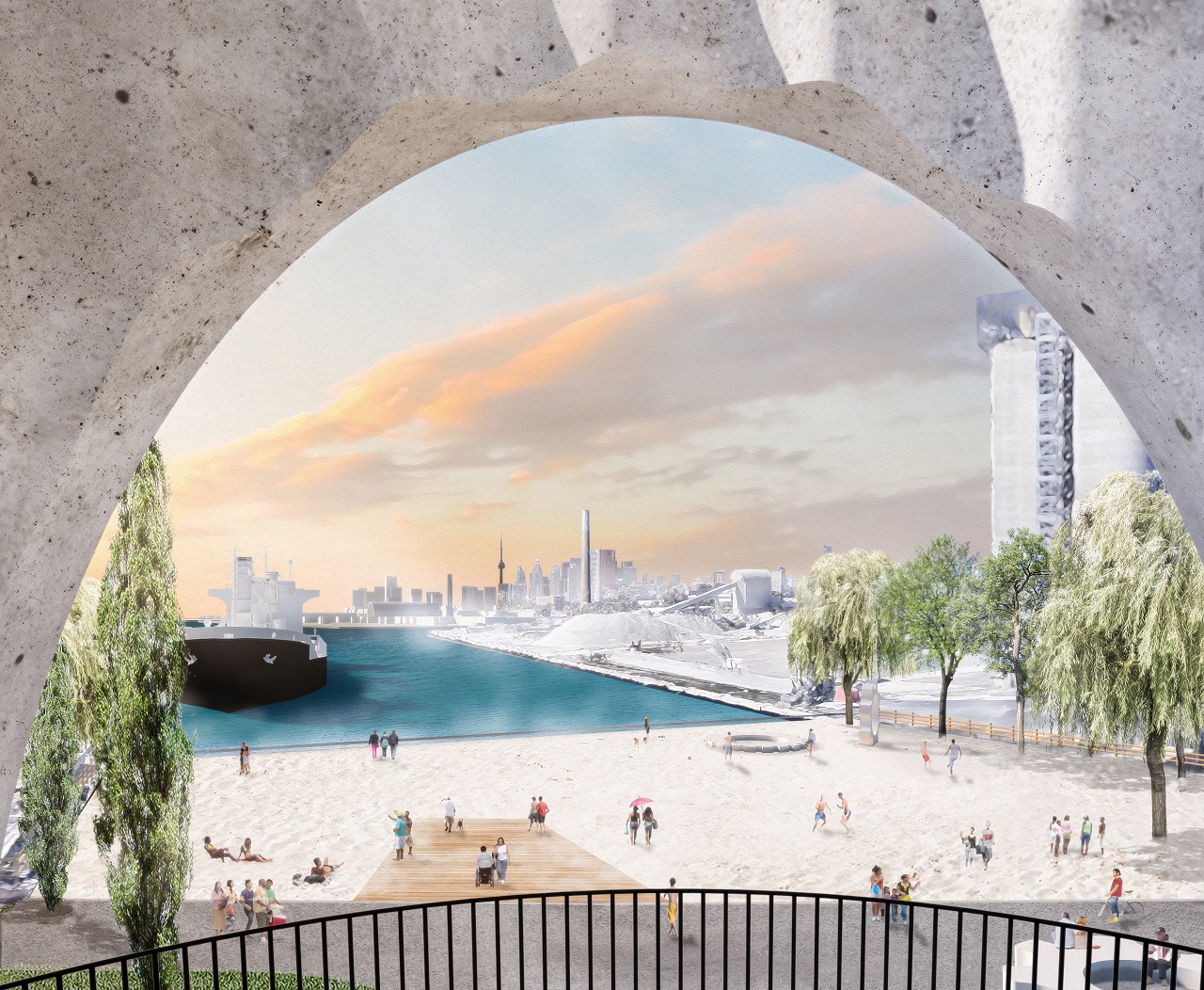 View from lookout at Leslie Slip Lookout Park, image courtest of CreateTO
CreateTO will be announcing opportunities for public feedback on the plan sometime in February, 2021.
You can learn more from our Database file for the project, linked below. If you'd like, you can join in on the conversation in the associated Project Forum thread, or leave a comment in the space provided on this page.
* * *
UrbanToronto has a new way you can track projects through the planning process on a daily basis. Sign up for a free trial of our New Development Insider here.