A new stretch of mid-rise development is coalescing on Dupont Street between Spadina and Ossington in Toronto, with RioCan REIT and Woodbourne Canada's Litho among the mixed-use, primarily residential projects helping to redefine the area. The Turner Fleischer Architects-designed project at 740 Dupont topped out at nine storeys earlier this year, and the latest construction milestone is bringing the rental and retail building ever closer to its projected 2021 completion.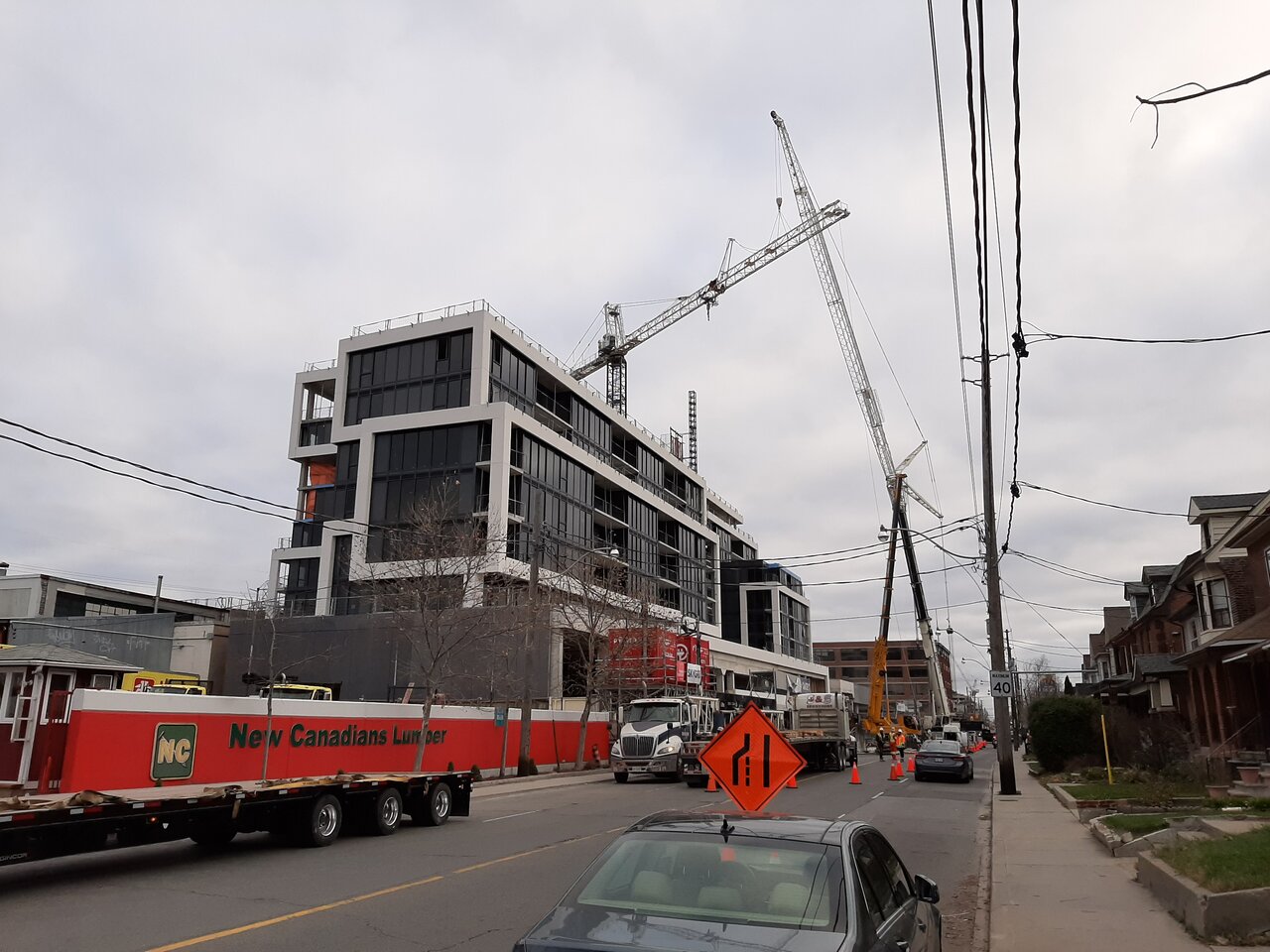 Looking east to Litho, image by Forum contributor AlbertC
We last checked in on the project just over a month ago, when precast cladding installation had reached the top of the building and window wall installation followed closely behind. In the weeks since, window wall has made it up to the final residential level. Additional finishes will soon define the residential balconies, while the retail component at the base—to house a new Farm Boy grocery store—still awaits most of its exterior finishes.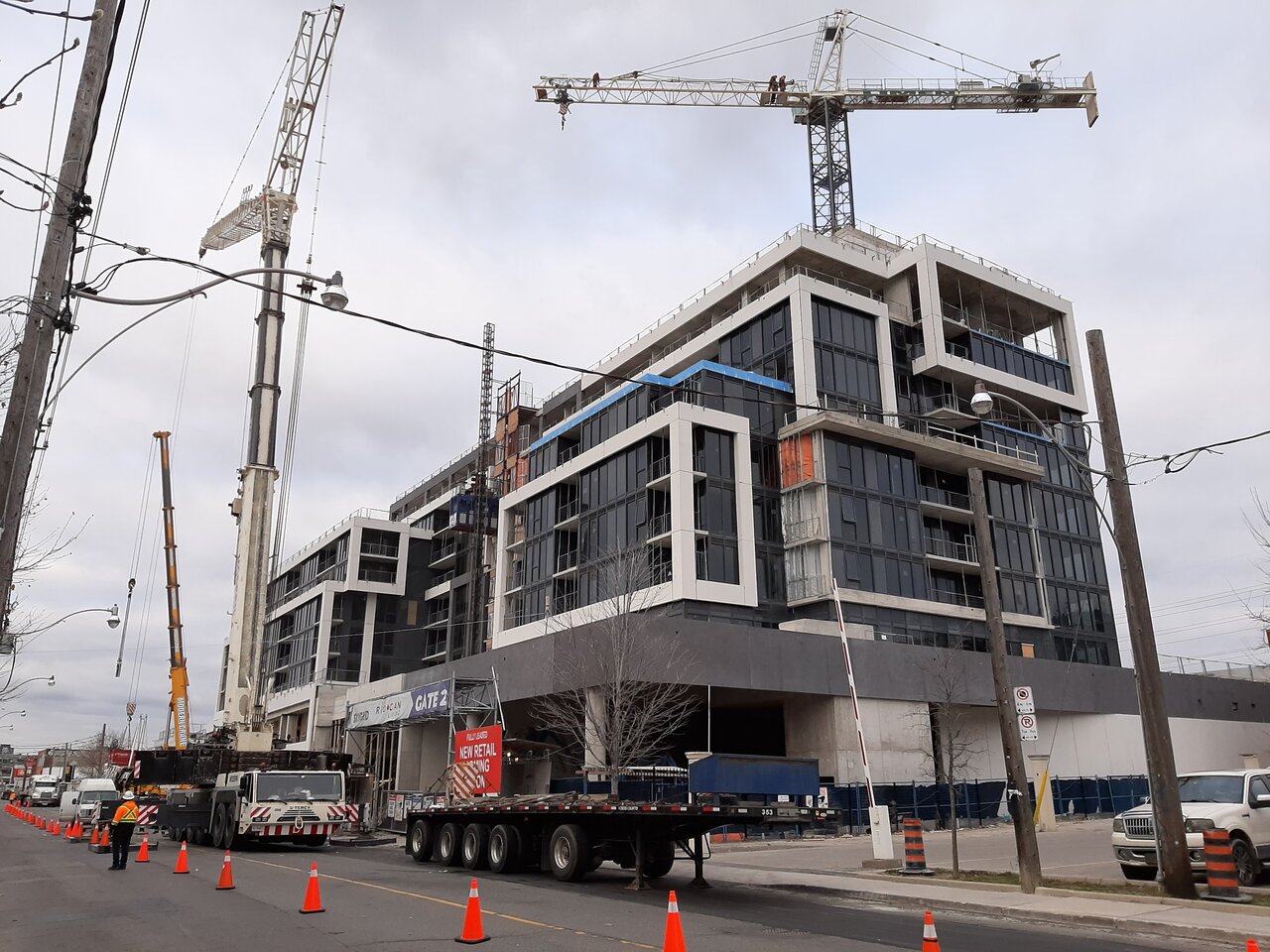 Looking northwest to Litho, image by Forum contributor AlbertC
The big news since our October update is the removal of the building's tower crane: no longer needed following forming and the hoisting of heavy equipment serving the building, the crane was disassembled this past Saturday, requiring a closure of Dupont Street to accommodate a pair of large mobile hydraulic cranes. Individual crane sections were fixed to lines attached to the mobile rigs, unbolted from the main tower crane assembly, and safely lowered to street-level to be trucked off to the next job site.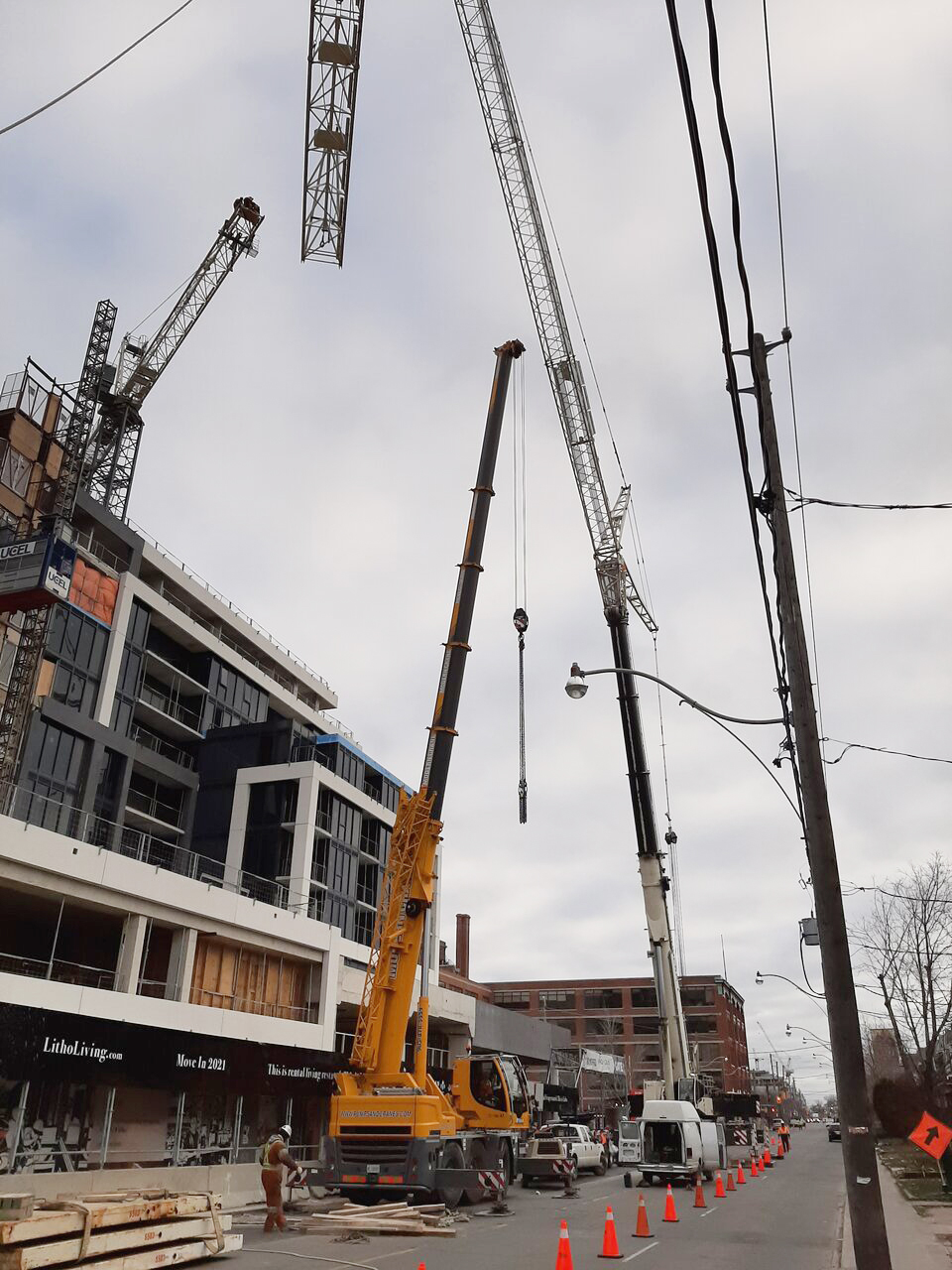 Looking northeast to Litho, image by Forum contributor AlbertC
Litho, named in reference to a lithography studio that long operated on a portion of the redevelopment site, will bring 210 purpose-built rental suites to the community along with the new grocery store.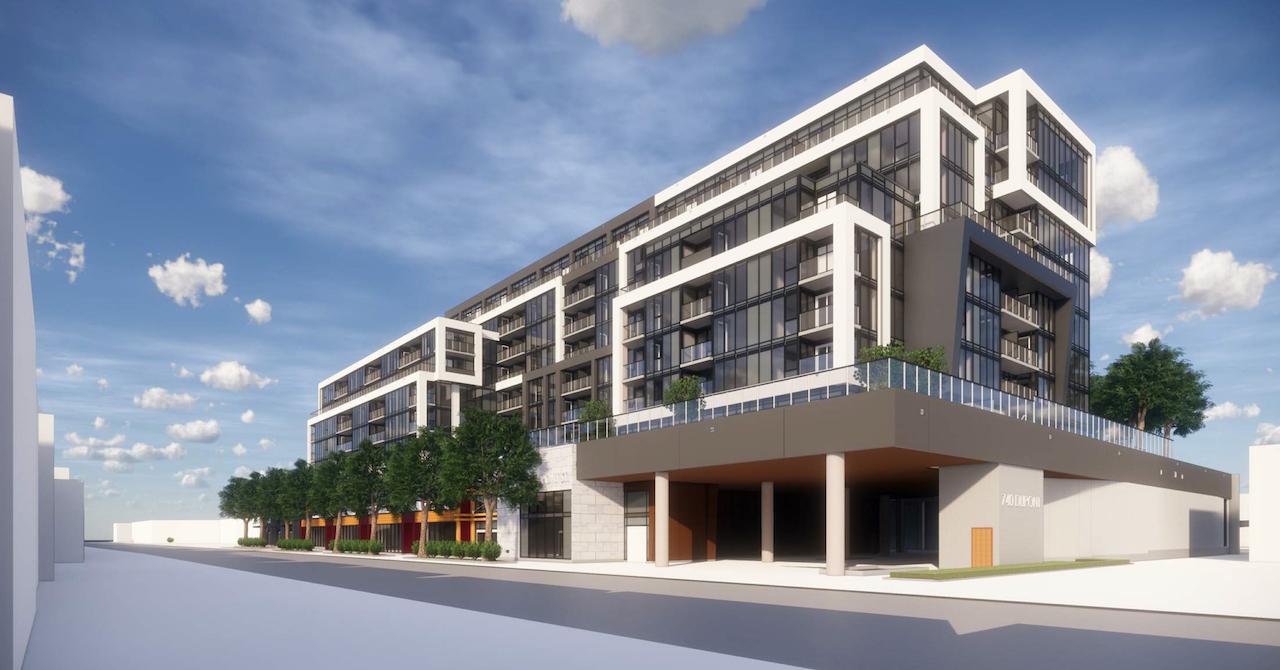 Looking northwest to Litho, image via submission to City of Toronto
Additional information and images can be found in our Database file for the project, linked below. Want to get involved in the discussion? Check out the associated Forum thread, or leave a comment in the space provided on this page.
* * *
UrbanToronto has a new way you can track projects through the planning process on a daily basis. Sign up for a free trial of our New Development Insider here.