The global COVID-19 pandemic is having far-reaching effects in Toronto, these include major impacts to what have been flourishing real estate and building industries. Many roles and most events are currently suspended, postponed, or affected in other ways, but yet UrbanToronto is still operating at complete strength with our team working wirelessly. As a means to keep the public in the loop all over the shutdowns, we'll be sharing particulars and status updates from in your own industry on a regular basis.
In today's report: Associated with Toronto working with Province and health and fitness care partners to vaccinate all continuing care residents, workers and caregivers, Working with hospitals to vaccinate frontline paramedics, Record December non commercial resales and new record through 2020 average selling price, and more media news release from the COVID-19 front.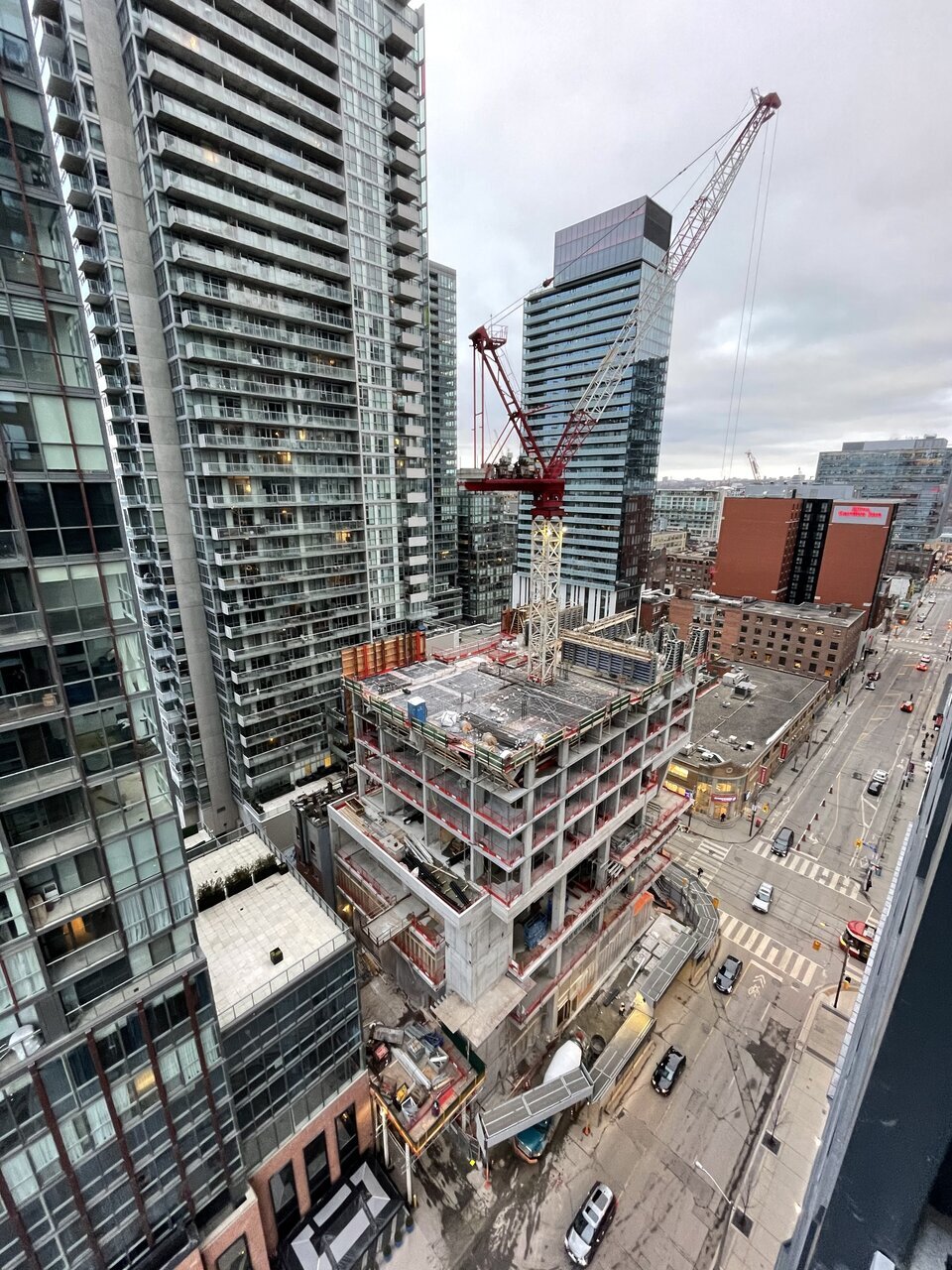 Setting up in Downtown Toronto, image simply Forum contributor urb@ndweller
So as to notices and announcements:
City of Toronto working with Contrée and healthcare partners to vaccinate all long-term care residents, individuals and caregivers; working with hospitals so that it will vaccinate frontline paramedics
Four employees working at St Lawrence Market test positive needed for COVID-19
City Room Live Spotlight online performances remove
Ontario Shoots Innovative Testing Program at Pearson Airport
Private sector/other raccourci and announcements:
RE/MAX Blog: Uber-Luxe Toronto Real Estate Homebuying Activity in 2020
How Noble York Property Management Provides Confidence in Uncertain Times
Record December Home Sales and New Record in 2020 Average Selling Price
New home market in the GTA retains the recent trends in November
***
REMINDER: Download a new COVID Alert app today
Everyone from construction workers in which to brokers to real estate executives is encouraged to share tips on what work and so events have stopped, what is about to, and how their businesses are being affected by the several shutdowns.