The global COVID-19 pandemic is having far-reaching effects in Toronto, including major impacts to what have been booming real estate and building industries. Many jobs and most events are currently suspended, postponed, or affected in other ways, though UrbanToronto is still operating at full strength with our team working remotely. As a means to keep the public in the loop about the shutdowns, we'll be sharing information and status updates from around the industry on a regular basis.
In today's report: Ontario provides more financial relief for municipalities during COVID-19, Additional health and safety measures for Markham retail and malls during lockdown, and more news from the COVID-19 front.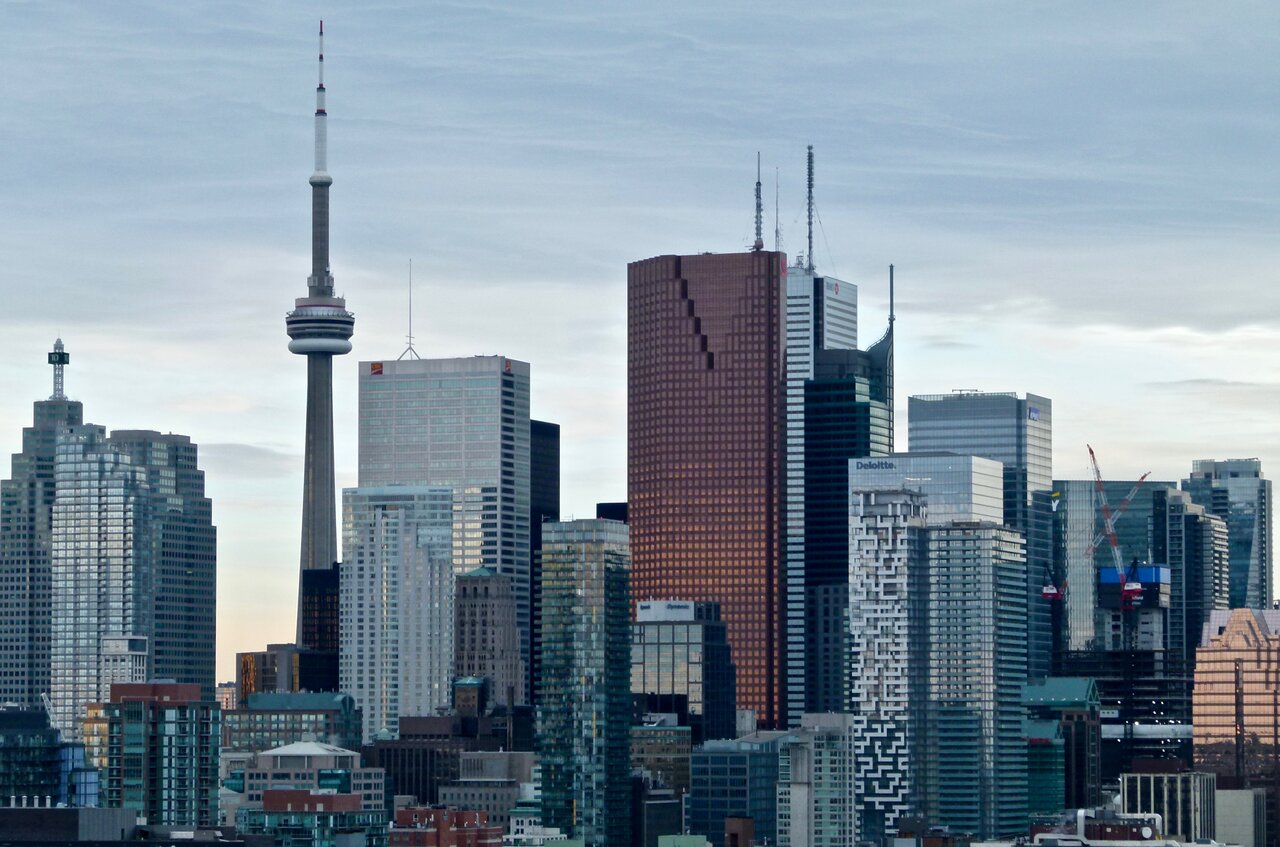 Toronto skyline, image by Forum contributor skycandy
Government notices and announcements:
Ontario Provides More Financial Relief for Municipalities during COVID-19
City of Toronto update on COVID-19
City-building continues in the Vaughan Metropolitan Centre
Ready, resilient and resourceful defines 2020 in Vaughan
PSA: Additional health and safety measures for Markham retail and malls during lockdown
Government of Canada announces support for Rapid Housing in Hamilton
Virtual Press Conference: Mississauga's COVID-19 Update for December 16, 2020
City of Brampton COVID-19 Case Update
Private sector/other notices and announcements:
RE/MAX Blog: Check Out These Affordable Real Estate Markets in Ontario
SmartCentres Real Estate Investment Trust Closes $650 Million Series X and Series Y Senior Unsecured Debenture Issues
Sienna Senior Living Inc. Team Members Among First to Receive COVID-19 Vaccinations
Mortgage Deferral Program Wind-down Has Much Less Impact Than Anticipated, Home Ownership Aspirations Continue to Rise Through COVID-19: Mortgage Professionals Canada Report
***
REMINDER: Download the COVID Alert app today
Everyone from construction workers to brokers to real estate executives is encouraged to share tips on what work and events have stopped, what is proceeding, and how their businesses are being affected by the various shutdowns.