The early stages of construction unquestionably are moving along for a new terme conseillé complex at Bathurst Street additionally Beverley Glen Boulevard in Thornhill. Named in a nod to for all of community, The Thornhill from The Daniels Corporation and Baif Enhancements is bringing the perfect four-building, Kirkor Architects -designed complex to the growing neighbourhood north of Balade Mall.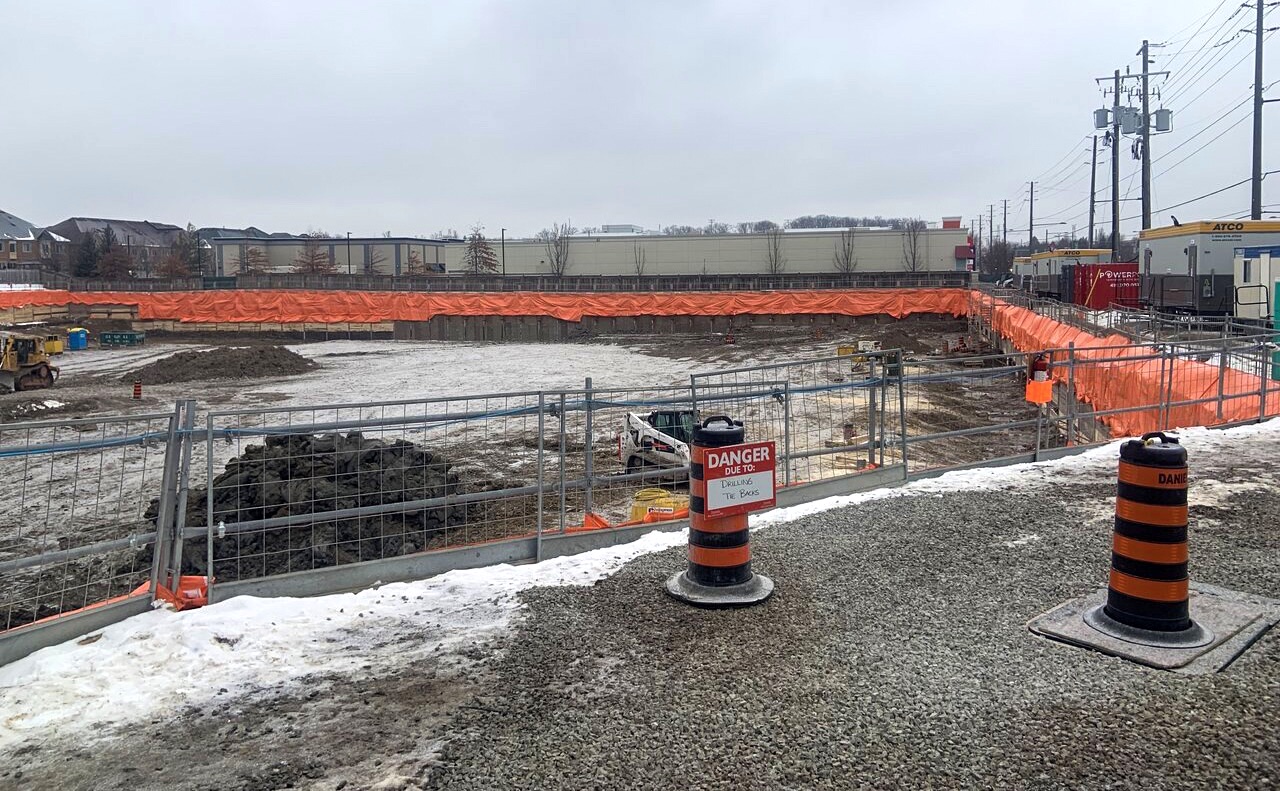 Looking north across site to your Thornhill, image by Edward Skira
The first signs of activity were found in August, with drilling rigs overcoming the site perimeter to form both lambris wall and pile+lagging shoring structures. Excavation has followed, now purchasing progressed a few metres below streets level, beginning to etch out location for the complex's foundations and base levels.
Though suites have only as much as released for sale in the complex's 25-storey eponymous first phase and 15-storey second phase The Beverley, excavation now extends across the entire local site, including the footprint for the future 6 and 12-storey buildings planned from the west end of the site.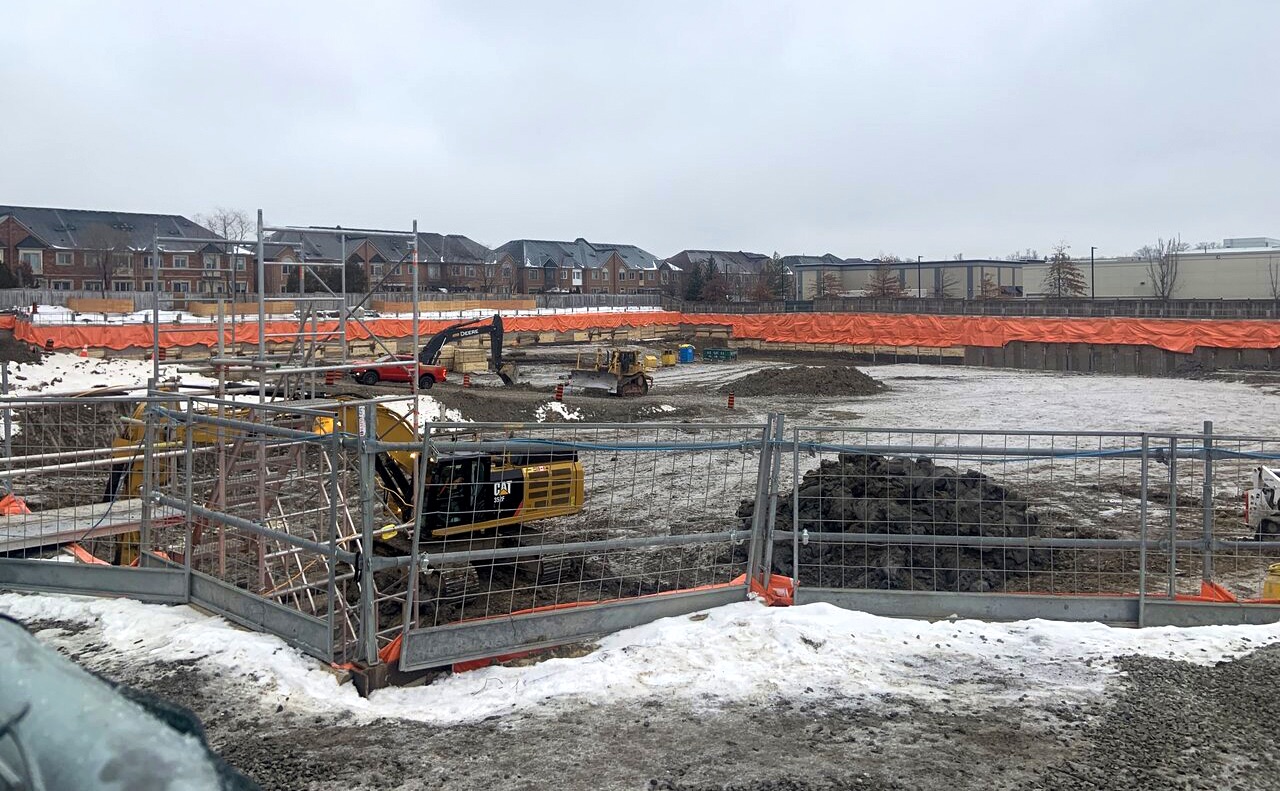 Looking northwest across site of The Thornhill, visual by Edward Skira
As excavation reveals the shoring walls, tieback drilling has begun across the site. Some horizontally-drilled steel anchors are used to secure the shoring walls against the lado pressure of the surrounding soil. Excess rows of tiebacks will follow as the opening extends deeper down.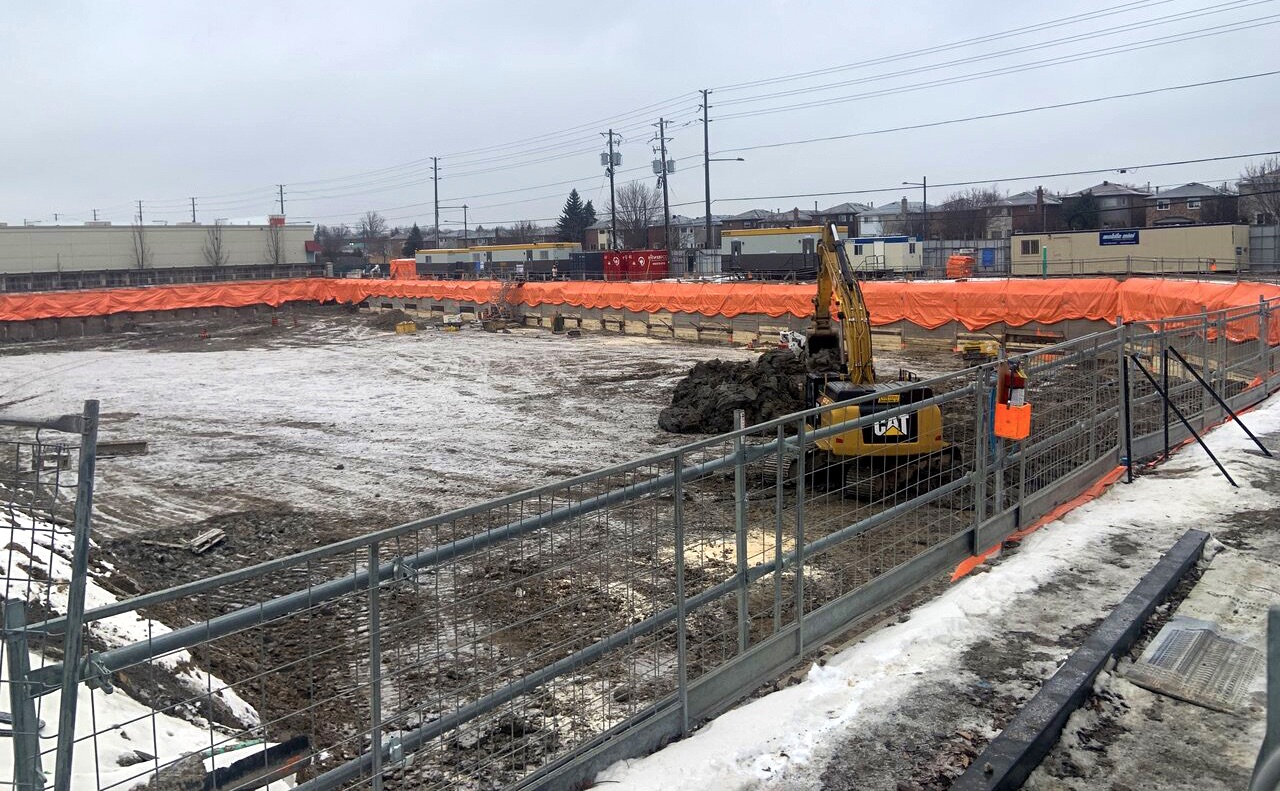 Looking northeast around on site of The Thornhill, image simply Edward Skira
Once complete first phase will introduce 313 terme conseillé units to the block, to be finished with even more density to the south and western world.
Info and images can be found in our Database apply for the project, linked below. Should you, you can get involved in the discussion in the synonymous Forum thread.
going to see * *
UrbanToronto has a new avenue you can track projects through the complications process on a daily basis. Sign up for a risk-free of our New Development Insider here .