A pair of 26-storey condominium towers are fast rising from the former site of a Greyhound Bus facility at Front and Sherbourne in Downtown Toronto. Cityzen Development Group and Fernbrook Homes' St Lawrence Condos at 158 Front has been under construction since early 2018, and two and a half years into the job, the architectsAlliance-designed development now sports some interesting geometry as its tower volumes rise independently from a shared podium.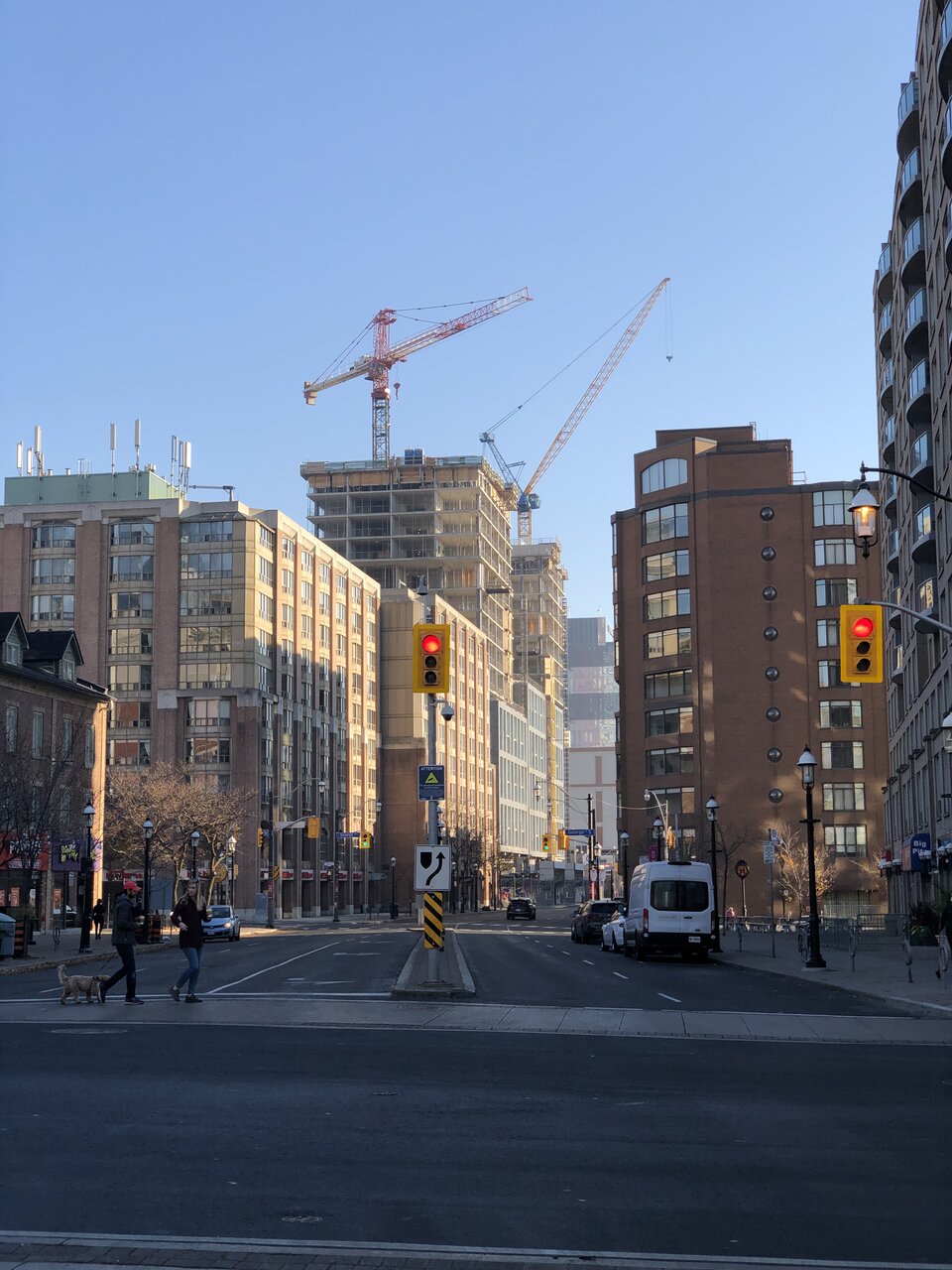 Looking east on Front to St. Lawrence Condos, image by Forum contributor slicecom
We last checked in on construction progress in August when forming had recently wrapped up for the 13 podium levels, the first tower floors were rising, and cladding was fast enclosing the conjoined base. Months later, forming for the towers has progressed as far as the towers' 19th levels. The towers' rise has most recently created the first of the complex's signature cantilevered sections along the west tower's west elevation. This design feature will work together with additional cantilevered four-storey elements that will act as the towers' crowns.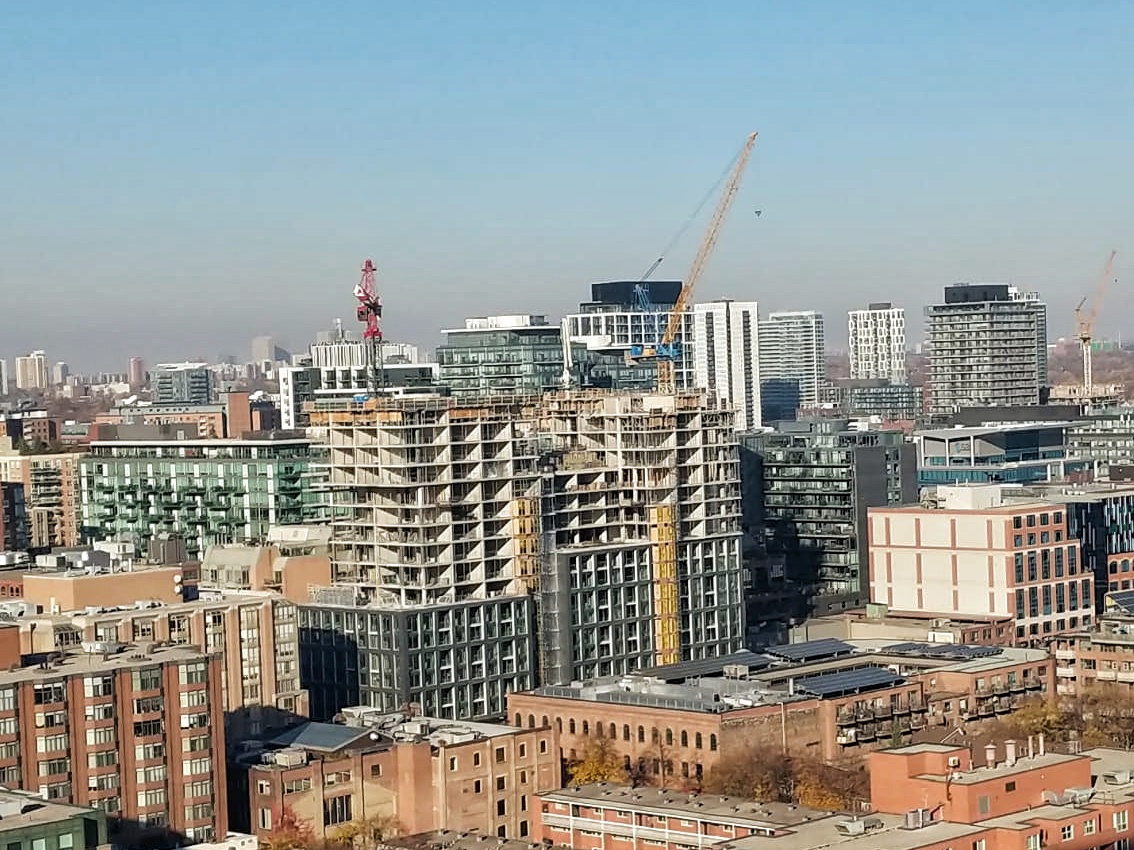 Looking northeast to St. Lawrence Condos, image by Forum contributor Ottawan
Cladding installation has also made noticeable progress in recent months, offering a much clearer picture of how the base will look upon its completion. The podium is now largely enclosed in an ironspot brick treatment framing window wall glazing with dark-tinted glazing, aluminum mullions, and louvres. Vertical rows of inset balconies will add to this look as their glazed railings are installed in the near future.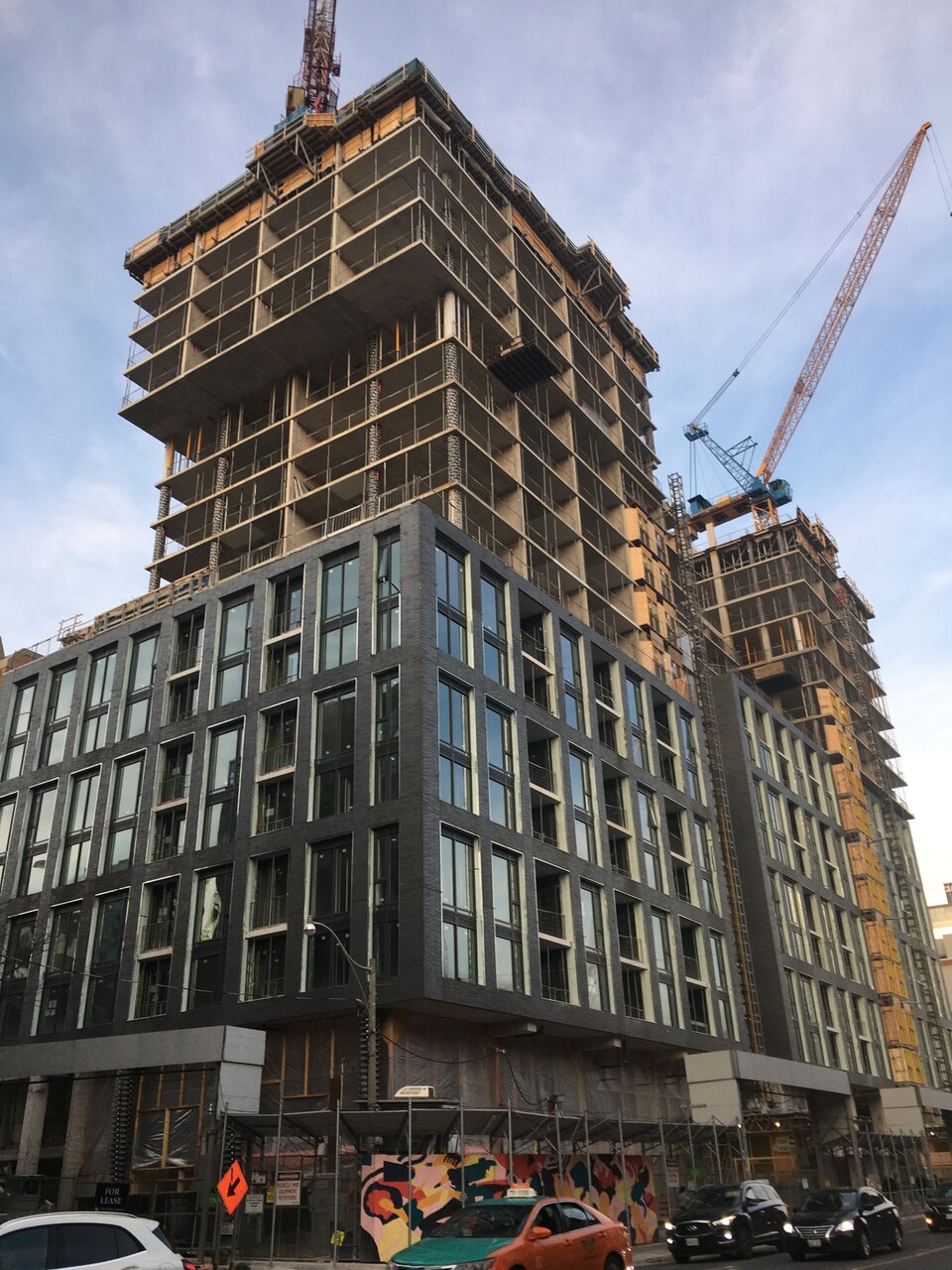 Looking northeast to St. Lawrence Condos, image by Forum contributor Rascacielo
St. Lawrence Condos will bring 490 new homes to the neighbourhood upon welcoming its first residents later in 2021. In addition to the residential density, street-fronting retail will extend Front Street's strip of shops and restaurants eastward on a block that has lacked it.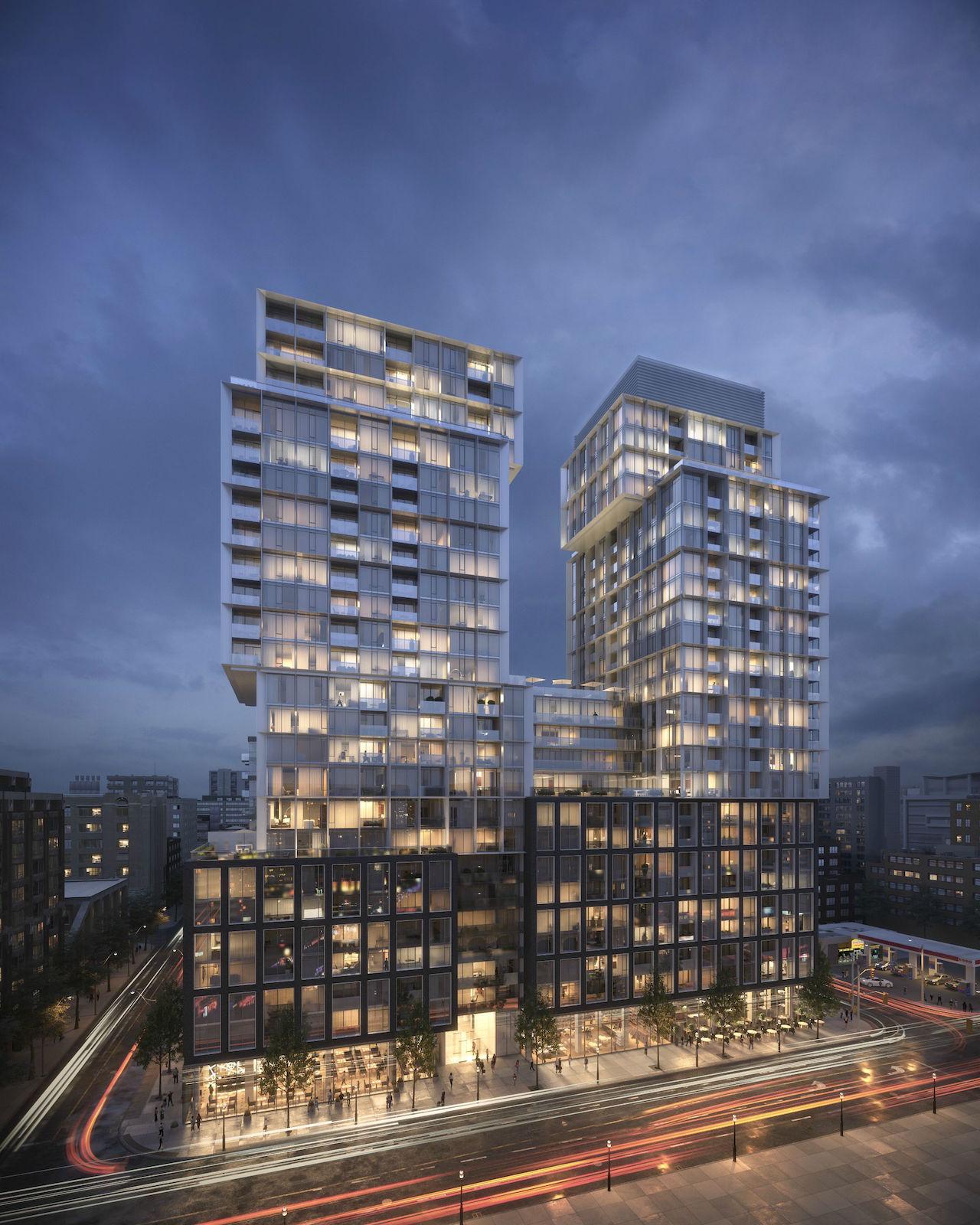 St. Lawrence Condos, image courtesy of Cityzen/Fernbrook
Additional information and images can be found in our Database file for the project, linked below. Want to get involved in the discussion? Check out the associated Forum thread, or leave a comment in the space provided on this page.
* * *
UrbanToronto has a new way you can track projects through the planning process on a daily basis. Sign up for a free trial of our New Development Insider here.