After swift sales for the first two phases of The Daniels Corporation and Baif Developments' The Thornhill community at Bathurst and Beverley Glen, construction is proceeding on the four-building community as the final preparations to launch the final two buildings are being made. Following on the heels of first phase towers The Thornhill and The Beverley, the next pair of buildings for the condominium community are to be dubbed Boulevard.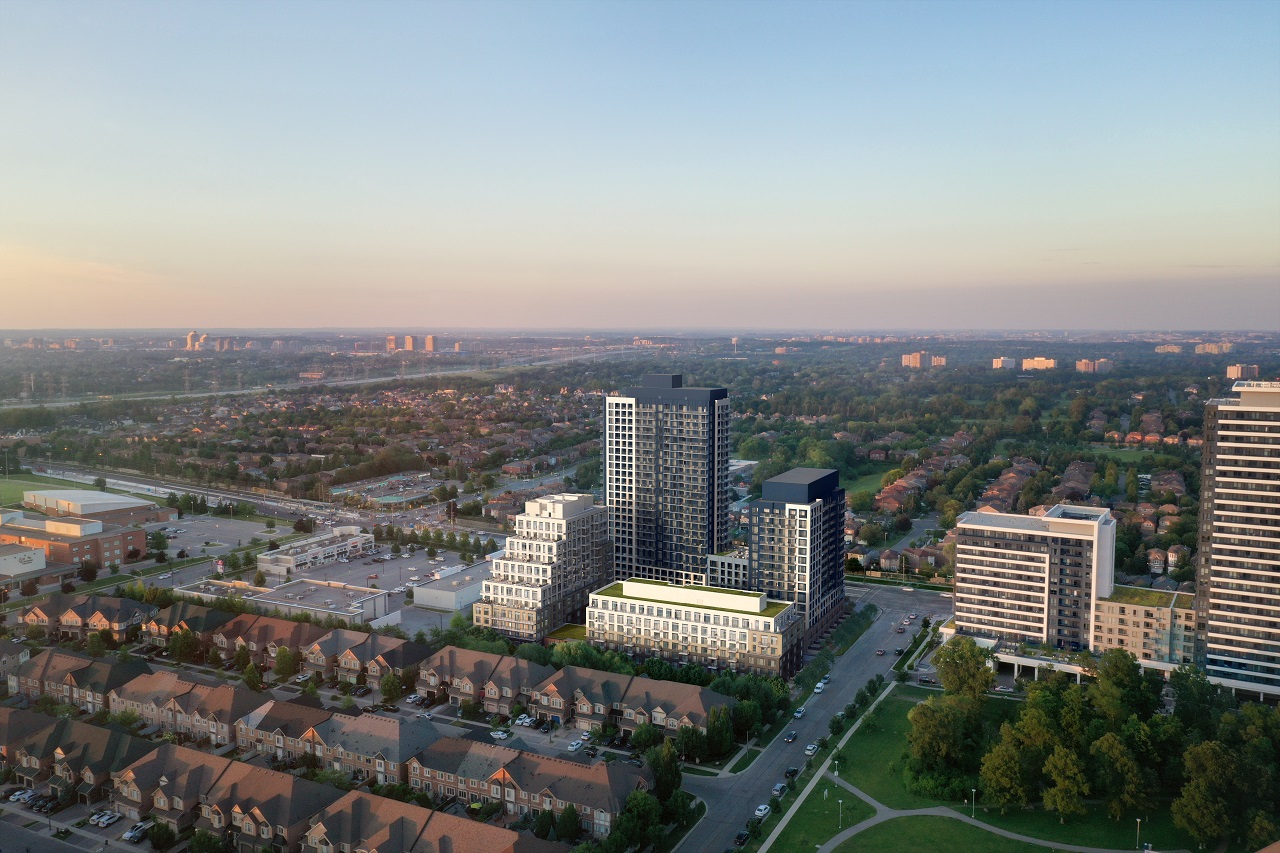 Aerial view looking east over The Thornhill community, image courtesy of Daniels/Baif
This last phase is to rise on the west side of the site as a pair of 6 and 12-storey mid-rises designed to taper down the community's massing from the heights of the towers to the east down to meet the established low-rise community to the west. Keeping in line with the previous two buildings, Boulevard is to feature a design by Kirkor Architects meant to form a cohesive aesthetic across the site.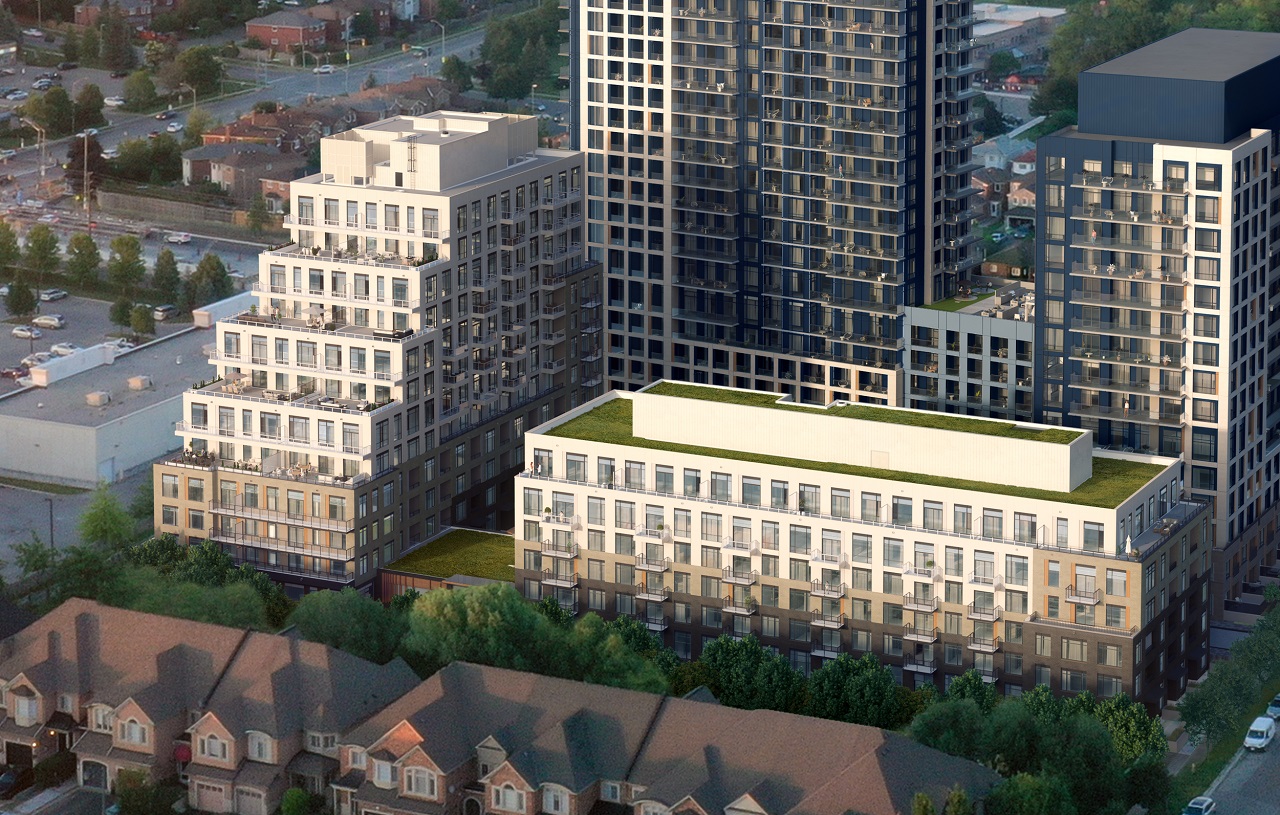 Boulevard at The Thornhill, image courtesy of Daniels/Baif
The 12-storey north building, west of the block's tallest 25-storey tower, is to feature a stepped massing that transitions down to meet neighbouring buildings while creating a series of spacious terraces that will extend residents' living spaces to the outdoors. Next to it, the shorter south building takes on a more traditional massing, using a range of cladding materials to articulate the building into smaller volumes.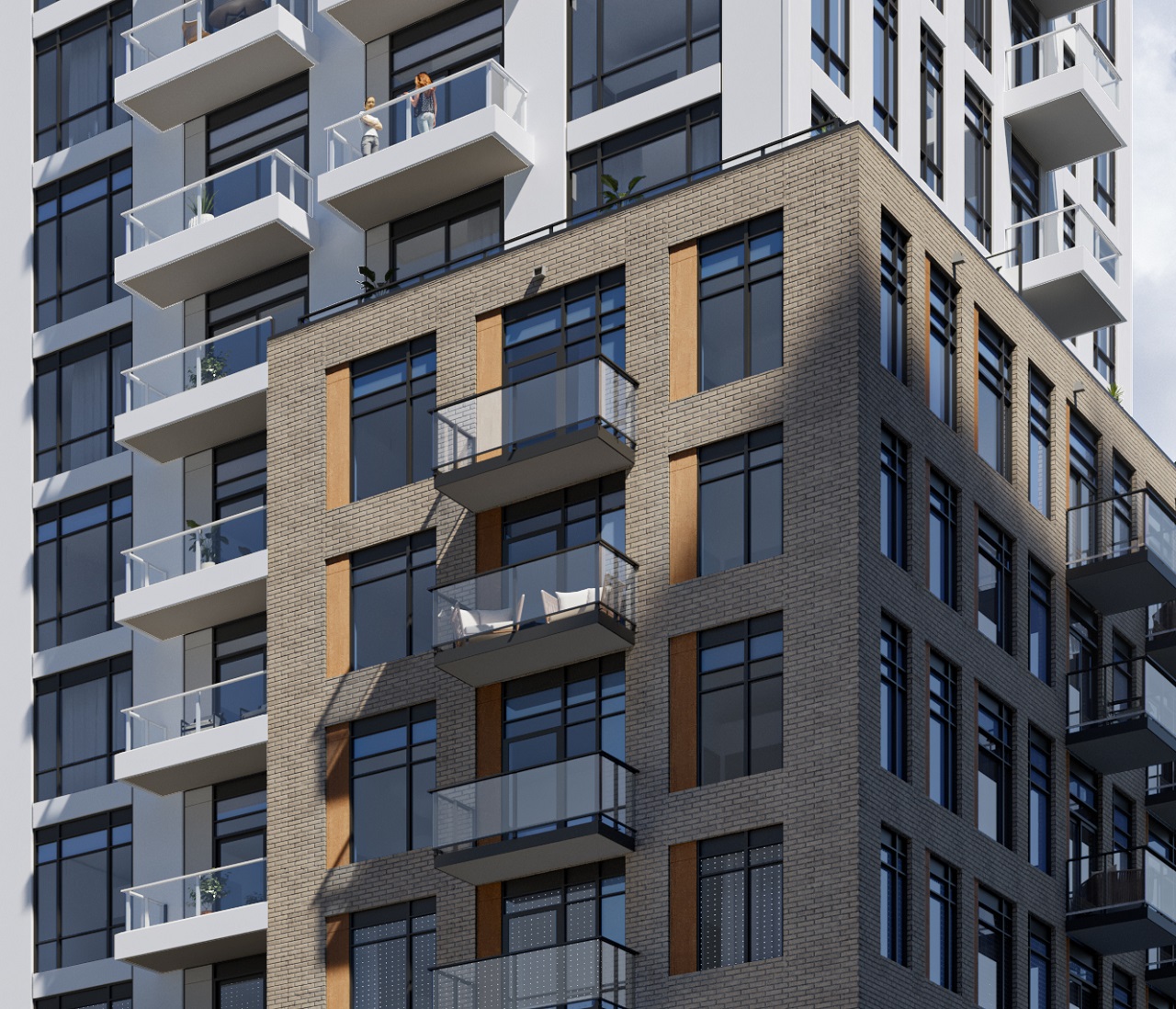 Cladding detail at Boulevard, image courtesy of Daniels/Baif
The two Boulevard buildings will frame a landscaped central courtyard offering seating, shade structures, and space for programmable events.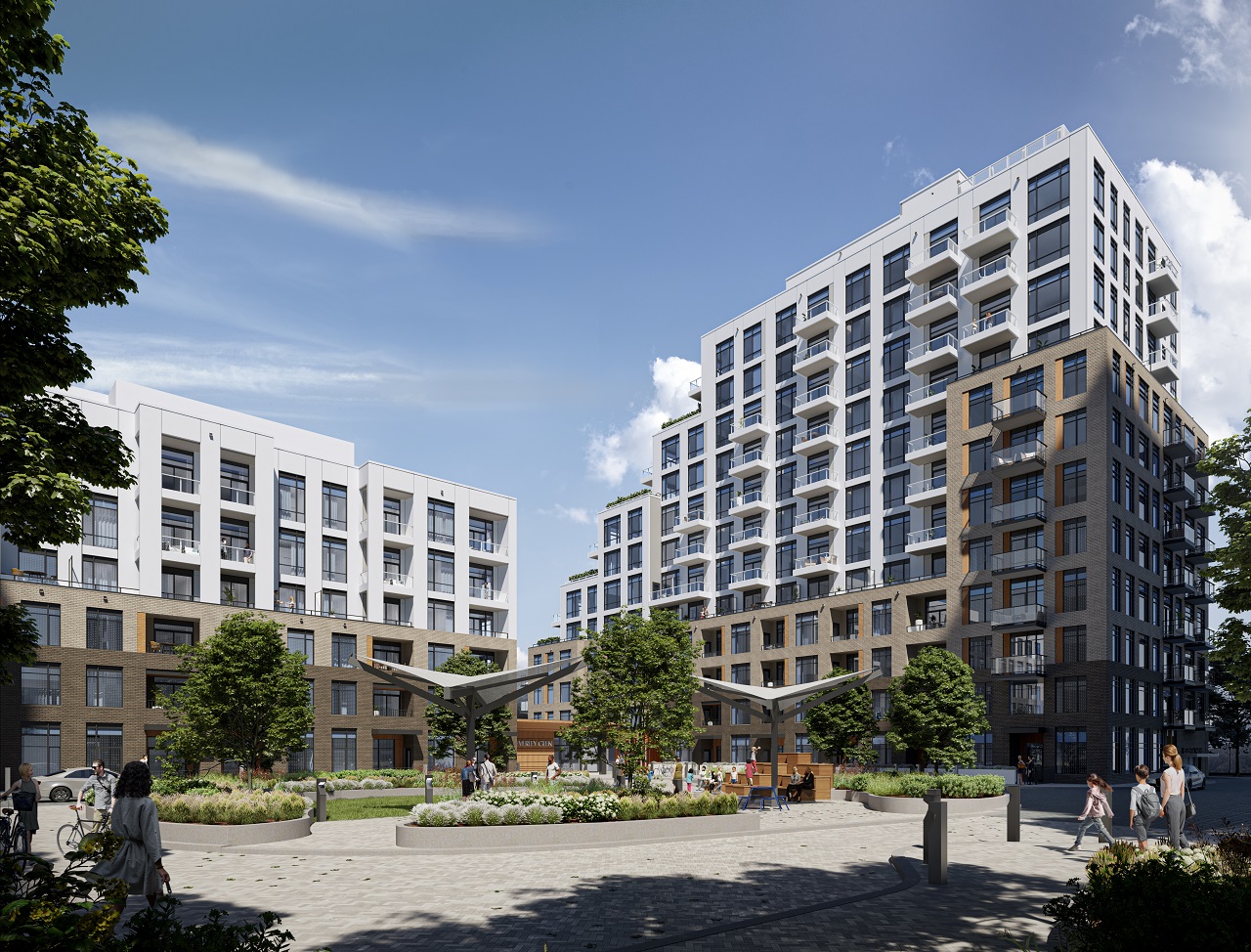 Boulevard at The Thornhill, image courtesy of Daniels/Baif
Boulevard will offer 257 condominium suites—153 in the north building and 104 in the south building—with prices planned to start in the high $400,000s. A long list of amenities with interiors appointed by HOK are planned to encourage activity and resident connections, with spaces to include a gym, party room, meeting room, "quiet" and "active" lounges, an outdoor terrace, community gardening plots, and pet-friendly spaces including a dog run and pet wash area.
Registrations are now being accepted on the project website.
You can learn more from our Database file for the project, linked below. If you'd like to, you can join in on the conversation in the associated Project Forum thread, or leave a comment in the space provided on this page.
* * *
UrbanToronto has a new way you can track projects through the planning process on a daily basis. Sign up for a free trial of our New Development Insider here.